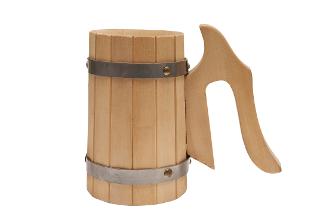 Mind your P's and Q's: In English pubs, ale is ordered by pints and quarts. So in old England, when customers got unruly, the bartender would yell "Mind their own pints and quarts and settle down". This is where we the phrase: 'mind your P's and Q's' comes from.
Hardcore IPA January 3
Harvest Moon Rye September 15
Hawai'I Nui Brewing Company Hapa Brown Ale June 2
Hazelnut Brown Nectar June 25
He'Brew Hop Manna September 9
Headdy Topper March 11
Heavy Seas Gold Ale October 9
Heavy Seas Marzen March 31
Heavy Seas Pale Ale April 28
Helios Ale May 18
Hell In Keller June 27
Hennepin (Farmhouse Saison) May 24
Hercules Double IPA September 16
Highland Courage July 20
Hitachino Nest Beer XH (Japan) May 3
Hoegaarden Original White Ale May 30
Hoepfner Export February 18
Hofbräu Maibock (Urbock) May 1
Hop Bomb IPA January 24
HopDevil Ale November 15
Hop God March 1
Hop Rod Rye August 16
HopSlam Ale September 14
Hop Stoopid February 25
Hop Wallop August 7
Hoss Rye Lager April 18
Hot Rocks Lager July 19
Humboldt Brown Hemp Ale April 20
Ich Bin Ein Berliner Weisse January 29
Imperial Jack June 12
Indian Brown Ale August 22
Industrial Porter September 1
Irish Walker March 16
Iron Hill Russian Imperial Stout October 24
Fermentaton: It's impossible to create a beverage of over 18% alcohol by fermentation alone.
Jay Walker November 24
Jolly Pumpkin Oro de Calabaza October 31
Kalnapilis 7.30 March 11
Kentucky Bourbon Barrel Ale June 1
Kloster Starkbier January 19
Kollaborator November 2
Kostritzer Schwarzbier October 3
Rule of Thumb: Before thermometers were invented, brewers would dip a thumb or finger in the wort to find the right temperature for adding yeast. This is where the phrase "rule of thumb" comes from.
La Fin Du Monde December 30
La Grivoise de Noel November 4
Lake Placid Leaping Cow ESB February 29
Lambic de Hill March 30
Lands End Amber March 7
Landshark August 10
Lb. No. 06 Oatmeal Stout April 2
Le Serpent July 10
Leffe Blonde June 4
Leghorn March 22
Lemon Grass Wheat Ale October 7
Little Korkny Ale November 14
Lolita May 19
London Tavern Ale April 21
Long Trail Ale January 11
Longboard Brown January 9
Longfellow Winter Ale January 6
Lumberyard IPA December 28
Lumberyard Imperial Red June 24
MacPelican's Scottish Style Ale March 23
MacTarnahan's Amber Ale December 2
Mad Monk Dubbel August 26
Maharaja February 19
Maple Tripple October 19
Maudite September 2
McGarveys Scottish Ale November 30
McLuhr's Irish Stout March 12
Merry Monks' Ale December 22
Michelob Pale Ale September 12
Midas Touch Golden Elixir July 27
Mikkeller Simcoe Single-hop IPA (Denmark) June 5
Minerva Pale Ale May 16
Mission Street Pale June 19
Mocha Porter February 10
Morning Bear December 10
Mudslinger Ale August 2
Munich Dunkles October 10
Murphy's Irish Stout March 16
Mayflower Beer: Beer was the reason the Pilgrims landed at Plymouth Rock. It's clear from the Mayflower's log that the crew didn't want to waste beer looking further for a better site. The log states that the passengers "were hasted ashore and made to drink water that the seamen might have the more beer".

New Norcia Abbey Ale March 5
Ninkasi Total Domination IPA April 6
Nogne O Porter July 3
Norm's Raggedy-Ass IPA December 5
Novemberfest November 1
Nugget Nectar November 25
Numazu Lager August 15
O'Brien's IPA March 5
O'Brien Brown Ale March 13
Oak Aged Yeti Imperial Stout April 10
Oaked Arrogant Bastard Ale August 20
Old Harbor Taina October 6
Old Rasputin Russian Imperial Stout November 9
Omer. Traditional Blond July 18
Ommegang Abbey Ale July 11
Ommegang Abbey Ale Dubbel August 23
Ommegang Biere de Mars April 30
Ommegang Witte Wheat Ale August 28
Organic HUB Lager February 13
Organic Velvet ESB September 22
Orval Trappist Ale May 28
Otter Creek Copper Ale September 7
Oude Geuze Boon March 27
Oude Tart May 4
Outback X November 16
Beer Belly: A "beer belly" is caused by eating too much food. No beer or other alcohol beverage is necessary. This is a very commonly believed myth, even among medical professionals, because alcohol has caloric value. However, extensive research around the world has found alcohol consumption be does not cause weight gain in men and is often associated with a small weight loss in women.
Palo Santo Marron September 27
Paradox Grain February 21
Patriot Ale July 4
Patriot Pale July 4
Paulaner Hefe-Weissbier Naturtrüb June 11
Peak Organic Pale Ale August 3
Peeper Ale January 13
Pier Rat Porter June 14
Pilsner Urquell October 28
Plank Heller Weizenbock December 17
Pliny The Elder August 25
Point Horizon Wheat September 8
Point the Way IPA March 24
Polygamy Porter April 22
Port Truck Stout March 4
Porterhouse Plain Porter March 14
Prima Pils September 6
Pripps Blå 3.5% July 7
Pullman's Reserve March 19
Punkin Ale October 29
Péché Mortel (Imperial Stout Au Cafe) November 21
Quilmes Cristal July 9
Viking Beer: In Norse mythology, a warrior who died in battle would go to Valhalla and be entitled to drink as much beer as he desired.
Racer 5 India Pale Ale February 27
Ragtop Red March 3
Raison D'etre March 26
Raspberry Torte September 30
RedBridge July 15
Red Hydrant Ale June 30
Red Poppy May 8
Red Rock August 19
Red Trolley Ale March 10
Redoak Bitter September 5
Redwood Cream Stout October 18
Reed's Wee Heavy July 26
Resin December 11
Revelations December 4
Rich & Dan's Rye IPA November 3
Riverwest Stein May 29
Rockfish Wheat May 17
Rocktoberfest October 1
Rodenbach Vintage September 18
Rogue Chocolate Stout February 14
Rudolf's Bourbon Scotch Ale December 24
Rudolph's Red December 21
Ruination IPA July 23
Russell IP'eh! November 11
Russell Wee Angry Scotch Ale January 5
Russian River Porter April 17
Russian River Supplication August 5
Rye Bob July 25
Saint Bob's Imperial Stout February 5
Saison Sayuri March 28
Saison de Dottignies January 8
Saison du Bastone January 26
Salvator Doppel Bock December 16
Samuel Adams Black Lager October 25
Samuel Adams Boston Lager September 17
Samuel Adams Cream Stout January 20
Samuel Adams Irish Red March 14
Samuel Adams New World Triple May 27
Samuel Adams Noble Pils February 6
Samuel Adams Octoberfest October 2
Samuel Adams Winter Lager December 1
Samuel Smith's Imperial Stout January 23
Samuel Smith's Nut Brown Ale January 12
Samuel Smith's Oatmeal Stout November 27
Schild Brau Amber November 20
Schlafly Kolsch Ale April 9
Schneider-Brooklyner Hopfen-Weisse (USA & Germany) March 21
Schneider Aventinus Private Weissbierbrauerei October 9
Schneider Weisse Original October 6
Schwartz Bier August 21
Schönramer Gold September 25
Session Black April 29
Seven Imperial Stout Niepoort Barrel July 5
Sexual Chocolate Imperial Stout February 11
Shakespeare Oatmeal Stout April 26
Shark Attack August 1
Shredders Wheat October 15
Sidewinder Bock August 17
Sierra Nevada Bigfoot Barleywine Style Ale December 9
Sierra Nevada Celebration Ale December 31
Sierra Nevada Harvest Wet Hop Ale October 22
Sierra Nevada Kellerweis September 4
Sierra Nevada Pale Ale June 22
Sierra Nevada Pilsner January 7
Sierra Nevada Porter January 16
Sierra Nevada Summerfest Lager July 2
Sierra Nevada Torpedo Extra IPA September 21
Signature Quadruple June 17
Sinebrychoff Porter January 4
Sleeman Lager July 1
Sly Fox Pikeland Pils December 12
Smoke Ale June 13
Smuttynose IPA "Finest Kind" May 12
Spaten Optimator February 15
Spetsnaz Stout October 28
Spezialbier Edel October 1
Spitfire June 2
St. Bernardus Abt 12 November 17
St. Bernardus Christmas Ale December 25
State Pen Porter June 6
Steep Trail Amber Ale June 20
Stella Artois (January 1)
Stone IPA September 29
Stone Imperial Russian Stout July 13
Stone Smoked Porter June 10
Storm King Stout December 18
Straits Pale August 4
Störtebeker Bio "1402" September 30
Sublimely Self-Righteous Ale August 11
Summit Extra Pale Ale May 11
Switchback Ale August 13
Berserk: After consuming a bucket or two of vibrant brew they called aul, or ale, the Vikings would head fearlessly into battle often without armor or even shirts. In fact, the term "berserk"; means "bare shirt" in Norse, and eventually took on the meaning of their wild battles.
Tallgrass 8-Bit Pale Ale December 20
Tamerlane Brown Porter March 29
TAP 2 Mein Kristall June 29
TAPS Schwarzbier April 5
Tauras Alus su medumi April 3
Ten FIDY October 5
Terminal Stout February 28
The Detroit Dwarf December 8
The Legend of the Liquid Brain Imperial Stout June 9
Thor's Hammer March 8
Three Heavy November 6
Three Philosophers Belgian Style Blend May 7
Tiger Beer August 31
Tiger Crystal February 6
Token February 7
Tooheys Extra Dry December 5
Top Heavy Hefeweizen October 20
Trappistes Rochefort 8 July 17
Trappistes Rochefort 10 (Belgium) May 10
Troegenator February 8
Trois Pistoles August 29
Troubadour Blond February 26
Trumer Pils April 4
Two Hearted Ale October 27
UFO Hefeweizen July 8
Udder Goodness May 31
Unertl Leichte Weisse June 16
Upland Oktoberfest October 3
Wet Your Whistle: In England, pub frequenters had a whistle on the rim or handle of their ceramic cups. When they needed a refill, they would whistle to get service. When people went drinking, they would "wet their whistle."
VIAEMILIA April 25
Velkopopovický KOZEL Premium August 19
Velvet Merkin February 9
Vermonster October 21
Vienna Lager January 31
VùDù March 9
Weihenstephaner Hefeweissbier October 4
Weihnachtsbier October 2
Weltenburger Kloster Barock Dunkel July 21
Westmalle Trappist Tripel May 15
Westvleteren 12 January 11
Whistler Black Tusk Ale November 7
White Woods December 14
Whitetail Wheat November 23
Whoop Ass Witbier July 12
Witte Noire Imperial Amber Wheat Ale May 6
World Wide Stout October 11
Y.P.A. (Yorkshire Pale Ale) January 21
Yards Extra Special Ale July 24
Yeti Imperial Stout January 14
Young's Double Chocolate Stout January 2
Zipfer MArzen May 9
Zonker Stout May 23
Beer Mat Collector: To Collect beer mats is called tegestology.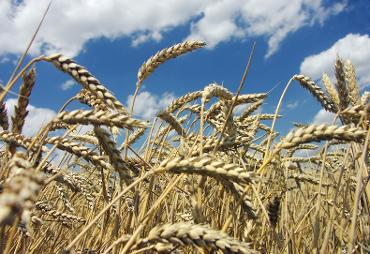 Beer Calories : Beer is actually less less calorific than wine....
A half pint (284ml) of 2.8% ABV bitter (80 calories), A half pint (284ml) of 4% ABV lager (96 calories)
A 175ml glass of 12.5% red wine (119 calories), A 175ml glass of 12.5% white wine (131 calories)
TV Ads: Beer Ads on television started in the 1940s. One of the first cheeky, funny beer ads was Carling's: 'Hey Mabel--Black Label'. The ad ran for 20 years from 1951 at the end of the advert the barmaid winked at the audience as she responded to: 'Hey Mabel--Black Label'.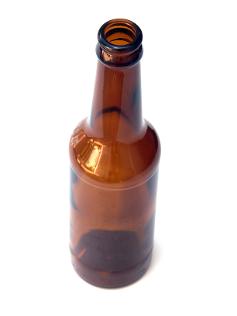 Bottled Beer: Beer, selling in bottles, began in 1850 and in cans in 1935.
Wort: Wort is the liquid extracted from the mashing process during the brewing of beer or whisky. Wort contains the sugars that will be fermented by the brewing yeast to produce alcohol.
Beer in Czech Republic: In the Czech Republic, beer is cheaper than Coca Cola.
Largest Pub in the World: The Eatons Hill Hotel in Brisbane is laying claim to being the biggest pub in the world after opening its doors to its 7,000-capacity interior. Valued at AU$30million (£19.6m), the 7,500-square-metre establishment boasts nine separate bars and 100 beer taps. Additionally, the venue has a 350-seat restaurant, a large beer garden and also claims to have the biggest TV in Queensland, which had to be specially imported from China. Rob Comiskey, who runs the Comiskey Group, said the family found the location several years ago but it took them several years to come up with exact plans for the place.
The Smallest Pub in the world is the Oasis Roadhouse in Lynd Junction, North Queensland, Australia. The bar is 21-square-feet and only 21 inches wide. It is the tiniest establishment in all of Australia.
Oldest Brewery in the USA: The oldest brewery in the United States is supposedly Yuengling in Pottsville, Pennsylvania - founded in 1829.
The Oldest Pub in England is a disagreement between 1) Ye Olde Trip to Jerusalem, Nottingham 1189 2) The Old Ferry Boat , St Ives, Cambridgeshire possibly 10th century and 3) Ye Olde Fighting Cocks, St Albans possibly 11th century.
The oldest pub in Ireland is the The Brazen Head Est. 1198
The highest altitude pub in the UK is Tan Hill Inn, North Yorkshire at 1,732 feet above sea level.
The Highest Pub off the Ground in the world is the OZONE in the Ritz-Carlton in Hong Kong. Located on the top floor of the International Commerce Centre in downtown Hong Kong, OZONE is a luxury lounge on the 118th floor with views of Victoria Harbour and all of Hong Kong.
Longest Pub Name in the UK: The longest pub name in the UK is 'The Old Thirteenth Cheshire Astley Volunteer Rifleman Corps Inn', Stalybridge, Manchester.
Pub Names in the UK: The three most common pub names are in the UK are The Red Lion, The Crown, and The Royal Oak. It is a sad fact, say Will and Guy, that as pubs are taken over more and more by the conglomerates that pub signs are diminishing and pubs are getting generic names like 'The Slug and Lettuce' which is a large chain.
Beers and Boobs: English men are twice as likely to know the price of their beer as their partner's bra size. A poll reported in Britain's Prima magazine found that 77% of males knew how much their beer costs but only 38% knew the correct size of their mate's bra.
Beer Forum | Back to Top | Beer Shop
©partypossum.com Privacy Policy