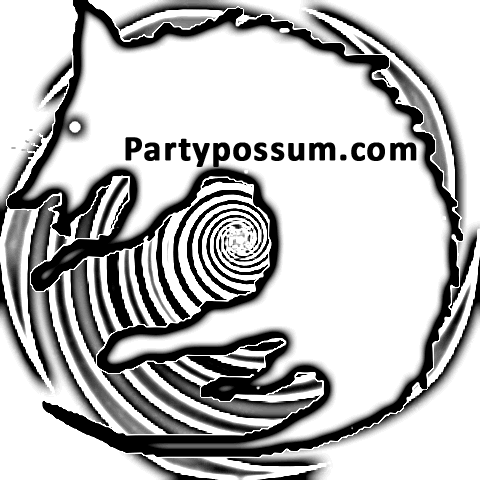 Holidays and Festivals
April Fools or All Fools Day * CLICK HERE
Islamic Republic Day (Iran)
Saint Lazarus Day (Bulgaria)
Užupis Day * (See Below)
The Capture of Brielle (Brielle) * (See Below)
Flag Day (Mauritania) * CLICK HERE
Odisha Day (Orissa, India)
Civil Service Day (Thailand)
US Air force Academy Day (USA)
Atheist Day
Paraprofessional Appreciation Day
Poetry & The Creative Mind Day
National Fun at Work Day (April 1st, unless on a weekend, then the following Thurs)
National Day of Hope
International Fun at Work Day
Myles Day
Library Snap Shot Day
Reading is Funny Day
One Cent Day
International Tatting Day
Boomer Bonus Days
National Fun Day
Sorry Charlie Day
Veneralia, in honor of Venus (Roman Empire)
Edible Book Day
Fossil Fools Day
St. Stupid Day
Kha b-Nisan, the Assyrian New Year (Assyrians)
Earliest date on which Sizdah Be-dar can fall (Iran)
Christian Feast Day of Hugh of Grenoble
Christian Feast Day of Melito of Sardis
Christian Feast Day of Walric, abbot of Leuconay
Christian Feast Day of Theodora
* The start of Miyako Odori, an annual geiko dance celebration. (Gion District, Kyoto, Japan)
* Užupis Day, celebrates the independence of Užupis.
* The Capture of Brielle, marked a turning point in the uprising of the Low Countries against Spain in the Eighty Years' War. (Brielle)
Fête de la Charme Translation: Hornbeam Day (French Republican)
The 12th day of the Month of Germinal in the French Republican Calendar
Toast of The Day
"Roses are Red,
Violets are blue.
I've got Alzheimer's,
Cheese on toast."
- Unknown
- Alternative -
"Vashi"
- Baluchi - Iran In Celebration of Islamic Republic on April 1, 1979
Drink of The Day
Three Wise Men
1 Part Jack Daniels
1 Part Jim Beam
1 Part Johnnie Walker
In a Shot Glass or Whiskey Glass
- Alternative Drink -
Oklaholma Rattler (AKA Prarie Fire)
1 1/4 oz. Tequila, white
3 dashes Tabasco Sauce
Cover the bottom of a shot glass with Tabasco sauce and fill the rest with Tequila.
Wine of The Day
Clos du Bois 2007 Zinfandel
Style - Zinfandel
North Coast
$20
Beer of The Day
ApriHop
Brewer - Dogfish Head Craft Brewery, Milton, Deleware, USA
Style - American IPA
ABV - 7%
Joke of The Day
One for the Gals...
Q: Why don't women have men's brains?
A: Because they don't have penises to put them in.
One for the Guys...
Remember the 7 qualities for the perfect female - Beautiful, Intelligent, Gentle, Thoughtful, Innocent, Trustworthy, Sensible...
or, as an acronym, B.I.G.T.I.T.S.
Quote of The Day
"Bitches aint Shit but tricks and hoes"
- Mahatma Gandhi (October 2nd 1869 – January 30th 1948), Political and ideological leader of India.
Whiskey of The Day
Pappy Van Winkle's 20 Year Old Family Reserve Kentucky Straight Bourbon Whiskey
$100
April Observances
ASPCA Month
Alcohol Awareness Month
Amateur Radio Month
Atlanta Food & Wine Month
Brussels Sprouts and Cabbage Month
Cancer Control Month
Celebrate Diversity Month
Community Spirit Days
Confederate History Month
Couple Appreciation Month
Cranberries and Gooseberries Month
DNA, Genomics and Stem Cell Education and Awareness Month
Defeat Diabetes Month
Emotional Overeating Awareness Month
Facial Protection Month
Fair Housing Month
Financial Literacy Month
Fresh Florida Tomatoes Month
Frog Month
Get Yourself Tested Month
Global Child Nutrition Month
Grange Month
Holy Humor Month
Home Improvement Time (April-Sept.30)
Honor Society Awareness Month (Different Sponsor to March)
IBS (Irritable Bowel Syndrome) Month
Informed Woman Month
Injury Prevention Month
International Cesarean Awareness Month
International Customer Loyalty Month
International Daffynitions Month
International Guitar Month
International Twit Award Month
Jazz Appreciation Month
Keep America Beautiful Month
Lawn and Garden Month
Learn Thai Month
Library Snapshot Month
Math Awareness Month
Month of the Military Child
Month of the Young Child
National African American Women's Fitness Month
National Autism Awareness Month
National Car Care Month
National Card and Letter Writing Month
National Child Abuse Prevention Month
National DNA & Genomics & Stem Cell Education & Awareness Month
National Decorating Month
National Donate Life Month
National Garden Month
National Grilled Cheese Sandwich Month
National Humor Month
National Kite Month
National Knuckles Down Month
National Landscape Architecture Month
National Multiple Birth Awareness Month
National Occupational Therapy Month
National Oral Health Month
National Parkinson's Awareness Month
National Pecan Month
National Pest Management Month
National Pet First Aid Awareness Month
National Pet Month
National Poetry Month
National Prepare Your Home To Be Sold Month
National Rebuilding Month
National Sarcoidosis Awareness Month
National Sexual Assault Awareness and Prevention Month
National Sexually Transmitted Diseases (STDs) Education and Awareness Month
National Stress Awareness Month
National Welding Month
National Welding Month
National Youth Sports Safety Month
Patient Safety Awareness Month
Pharmacists War on Diabetes Month
Physical Wellness Month
Prematurity Awareness Month
Prevent Lyme in Dogs Month
Prevention of Animal Cruelty Month
Procrastination Awareness Month
Records and Information Management Month
Rosacea Awareness Month
School Library Media Month
Southern Belles Month
Soy Foods Month
Sports Eye Safety Month
Straw Hat Month
Testicular Cancer Awareness Month
Tomatillo and Asian Pear Month
Women's Eye Health and Safety Month
Workplace Conflict Awareness Month
World Habitat Awareness Month
Worldwide Bereaved Spouses Awareness Month
Observances this Week
National Public Health Week, First Week in April
Library Week, First Week in April
Read a Road Map Week, First Week in April
The APAWS Pooper Scooper, First Week in April
Explore Your Career Options, First Week in April
Golden RuleWeek, First Week in April
Laugh at Work Week, First Week in April
Medication Safety Week, First Week in April
Testicular Cancer Awareness Week, First Week in April
Historical Events on April 1st
Born on April 1st
Died on April 1st
1085 Emperor Shenzong of China (b. 1048)
1132 St. Hugues, Bishop of Grenoble (b. 1053)
1204 Eleanor of Aquitaine, mother of Richard I of England and John of England, wife of Louis VII & Henry II (b. 1122)
1205 Amalrik II, King of Cyprus/Jerusalem (b. 1145)
1528 Francisco de Peñalosa, Spanish composer
1548 Sigismund I, the Elder, King of Poland
1580 Alonso Mudarra, Spanish composer
1611 Gillis van Valkenborch, Flemish painter
1621 Cristofano Allori, Italian painter (b. 1577)
1637 Niwa Nagashige, Japanese warlord (b. 1571)
1682 Franz Egon of Fürstenberg, Bavarian Catholic archbishop (b. 1625)
1734 Louis Lully, composer
1787 Floyer Sydenham, English classical scholar (b. 1710)
1791 Richard Butler American soldier (b. 1743)
1799 Narciso Casanovas, composer, dies at 52
1807 Louis Francois Chambray, composer, dies at 69
1807 Vaclav Josef Bartolomej Praupner, composer, dies at 61
1814 Jozef de Ferraris, French/Austrian general/cartographer, dies at 87
1830 Carl Borromaus Neuner, composer, dies at 51
1832 Robert the Hermit, US ex-slave/hermit in Massachusetts, dies
1839 Benjamin Pierce, American politician (b. 1757)
1865 Giuditta Pasta, Italian soprano (b. 1797)
1866 Aime Ambroise Simon Leborne, composer
1866 Johannes C H de Meijere, Dutch zoologist
1869 Anthony G O Ridder van Rappard, Min of Reformed Worship
1870 Patrick Gass, sgt of Lewis & Clark Expedition
1872 Frederick Maurice, English theologian (b. 1805)
1872 William Frederick Horry, English convicted murderer (b. 1843)
1878 Eugene Gautier, composer
1878 John Corry Wilson Daly, Canadian politician (b. 1796)
1890 Alexander Mozhaysky, Russian aeronautical pioneer (b. 1825)
1890 David Wilber, American politician (b. 1820)
1901 Francois M Raoult, Fren physicist/chemist (Law of Raoult)
1910 Andreas Aschenbach, German painter/engraver
1914 Rube Waddell, American baseball player (b. 1876)
1915 Johann Joseph Abert, composer
1916 Gabrielle Petit, Belgian resistance fighter, executed
1917 Scott Joplin, American musician and composer, ragtime (Sting) (b. 1868)
1918 Karl Fritjof Valentin, composer
1922 Charles I, emperor (Austria)/King of Hungary (Charles IV) (b. 1887)
1925 Francis William Davenport, composer,
1930 Cosima Liszt, daughter of Franz Liszt and wife of Austrian composer Richard Wagner (b. 1837)
1930 Zawditu, 1st reigning female monarch of Ethiopia
1933 Frederick Lord Chelmsford, viceroy of Brit-Ind (1916-21)
1936 Mikhail Vladimirovich Ivanov-Boretsky, composer
1941 Hippolyte Delehaye, Flemish historian
1946 Noah Beery, American actor (Beau Geste, Cimarron Kid, Mammy) (b. 1882)
1947 George II, king of Greece (b. 1890)
1950 Charles R. Drew, American physician, developer of blood bank concept (b. 1904)
1951 Clement D'Hooghe, composer
1955 Silvio d'Amico, Italian theater critic (Il Teatro Italian)
1957 Gheorge Tatarescu, premier Romania (1933-37, 39-40)
1960 Piet(er O) Bakker, Dutch journalist/writer (Ciske)
1964 Bozidar Kunc, composer
1965 Helena Rubinstein, Polish-born American cosmetics manufacturer (b. 1870)
1965 Henry D G Crerar, Canadian general (WW I, Normandy)
1966 Flann O'Brien, Irish humorist (b. 1911)
1966 Karl B Adam, German theologist (Jesus Christ)
1968 Lev Davidovich Landau, Russian physicist (Nobel Prize laureate 1962) (b. 1908)
1973 Arthur Wood, cricket wicket-keeper (England 1938-39)
1974 Alfred Ernest Whitehead, composer
1975 Eugeen Yoors, Flemish draftsman/glass painter
1976 Freddie Lennon, father of John Lennon (Beatles)
1976 Max Ernst, German surrealist painter and sculptor (b. 1891)
1976 Miroslav Ponc, composer
1976 S Constantine Timoshenko, Russian marshal
1979 Barbara Luddy, American actress (b. 1908)
1979 Bruno Coquatrix, French music impresario (b. 1910)
1979 Marinus Peijnenburg, Dutch politician
1981 D(ennis) F(eltham) Jones, sci-fi author (Colossus)
1981 Eua Sunthornsanan, Thai composer and bandleader (b. 1910)
1984 Marvin Gaye, American singer (Sexual Healing), shot to death by his father Marvin Gaye Sr (b. 1939)
1985 Douglass Wallop, American novelist and playwright (b. 1920)
1986 Erik Bruhn, Danish ballet dancer, choreographer (b. 1928)
1988 Jim Jordan, American actor (Fibber McGee) (b. 1896)
1988 Marius W Holtrop, economist/president (Netherlands Bank)
1989 Henk Gortzak, Dutch MP (CPN/PSP)
1991 Jaime Guzmán, Chilean politician (b. 1946)
1991 Martha Graham, American dancer and choreographer (Appalachian Spring) (b. 1894)
1991 Paulo Muwanga, chief of Uganda (1980)
1991 Richard Thorpe, director (MGM)
1992 Juanito, soccer star (Madrid Real 1977-87), dies in a car crash
1992 Michael Havers, British barrister and politician (b. 1923)
1992 Nigel Preston, English drummer (b. 1959)
1993 Alan Kulwicki, American race car driver, dies in plane crash (b. 1954)
1993 Ihsan Mohamed Salem (Yunis Awad), Palestinian Al-Fatah leader, killed
1993 Juan of Borbon y Battemberg, father of king Juan Carlos I
1993 Wayne Mack, sportscaster/actor (Storyville)
1994 Leon Degrelle, Belgium general
1994 Robert Doisneau, French photographer (The Kiss) (b. 1912)
1994 Rosalind Laura Burke, aviatrix
1994 Stuart Sloan, war hero/test pilot
1995 Cheryl Waltz, author/film producer
1995 Francisco Moncion, dancer
1995 H. Adams Carter, American Alpine Club President, 10th Mountain Division trainer (b. 1914)
1995 Johnny Nicholss, footballer
1995 Lucy Rie, American potter (b. 1902)
1995 Richard Pool, naval Officer
1995 Sampson DeBrier, actor (Inauguration of Pleasure Dome)
1996 Alfredo Nobre Coast, PM of Portugal (1978
1996 Edwin H "Buddy" Morris, music publisher
1996 Florence Buchsbaum, French theater director (b. 1926)
1996 John Alwyne Kitching, zoologist
1996 John McSherry, American baseball umpire, dies of heart attack while umpiring a game (b. 1944)
1996 Mario Viegas, actor (The Jew, Divine Comedy)
1997 Jolie Gabor, mother of Zsa Zsa & Eva
1997 Nancy Woodhull, news editor (USA Today)
1997 Norman Carr, British conservationist (b. 1912)
1998 Gene Evans, American actor (b. 1922)
1998 Rozz Williams, American musician (Christian Death) (b. 1963)
1999 Jesse Stone, American record producer (b. 1901)
2000 Alexander Mackenzie Stuart, Baron Mackenzie-Stuart, Scottish jurist (b. 1924)
2001 Jo-Jo Moore, American baseball player (b. 1908)
2001 Olivia Barclay, British astrologer (b. 1919)
2001 Trinh Cong Son, Vietnamese composer (b. 1939)
2002 Gavin Pfuhl, South African cricketer (b. 1947)
2002 Simo Hayha, Finnish marksman (b. 1905)
2003 Leslie Cheung, Hong Kong actor and singer (b. 1956)
2004 Aaron Bank, American Office of Strategic Services officer and founder of the US Army Special Forces (b. 1902)
2004 Carrie Snodgress, American actress (b. 1946)
2004 Nilo Soruco, Bolivian songwriter (b. 1927)
2005 Alexander Brott, Canadian violinist and composer (b. 1915)
2005 Harald Juhnke, German entertainer (b. 1929)
2005 Ioannis Kyrastas, Greek footballer and manager (b. 1952)
2005 Jack Keller, American songwriter (b. 1936)
2005 Paul Bomani, Tanzanian politician and ambassador (b 1925)
2005 Robert Coldwell Wood, American educator (b. 1923)
2006 In Tam, Cambodian politician (b. 1916)
2007 Herb Carneal, American sports broadcaster (b. 1923
2010 John Forsythe, American actor (b. 1918)
2012 Giorgio Chinaglia, Italian soccer star
2012 Miguel de la Madrid, Mexican President
2013 Nicolae Martinescu, Romanian Olympic wrestling champion
2015 Cynthia Lennon [nee Powell], wife of Beatle John Lennon
2015 Eddie LeBaron, American football player
2015 John Paul Hammerschmidt, (Rep-R-AR, 1967-1993)