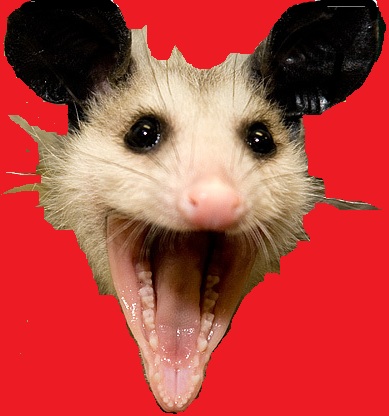 Holidays and Festivals
Liberation Day (Bulgaria)
Flag Day (Kyrgyzstan) * CLICK HERE
Hinamatsuri or "Girl's Day" (Japan)
National Anthem Day (USA) * see below
Mothers' Day (Georgia) * CLICK HERE
Wild Festival (China)
Martyrs Day (Malawi)
World Book Day (UK and Ireland)
Admission Day (Florida)
International Sister Cities Day
Peach Blossom Day
Unique Names Day
If Pets Had Thumbs Day a.k.a. What if Cats and Dogs Had Opposable Thumbs Day
Birthday of Alexander Graham Bell (inventor)
Christian Feast Day of Cunigunde of Luxembourg
* National Anthem Day (United States) celebrates song and history of The Star-Spangled Banner, the national anthem of the United States of America. It was written by Francis Scott Key. The song officially became our national anthem on March 3, 1931.
Fête de la Fumeterre Translation: Common fumitory Day (French Republican)
The 13th day of the Month of Ventôse in the French Republican Calendar
Toast of The Day
"God then made man.
The Italian for their beauty.
The French for fine food.
The Swedes for intelligence.
The Jew for religion.
And on and on until he looked at what
he had created and said,
'This is all very fine but no one is having fun.
I guess I'll have to make me an Irishman.'"
- Unknown
Drink of The Day
Alabama Slammer (2)
1 Part Vodka
1 Part Sloe Gin
1 Part Southen Comfort
Fill With Orange Juice
- In Honor of the Alabama Territory by Act (3/3/1817)
Wine of The Day
Mount Pleasant 2009 Vignoles
Augusta, Missouri
$25
Beer of The Day
Ragtop Red
Brewer - Rock Bottom Brewery, La Jolla, California, USA
Style - Irish-Style Red Ale
Joke of The Day
A man walks into the front door of a bar. He is obviously drunk. he staggers up to the bar, seats himself on a stool, and with a belch, asks the bartender for a drink.
The bartender politely informs the man that it appears that he has already had plenty to drink--he could not be served additional liquor at this bar but could get a cab called for him.
The drunk is briefly surprised then softly scoffs, grumbles, climbs down off the bar stool, and staggers out the front door.
A few minutes later, the same drunk stumbles in the side door of the bar. He wobbles up to the bar and hollers for a drink. The bartender comes over, and still politely--but more firmly refuses service to the man due to his inebriation. Again, the bartender offers to call a cab for him.
The drunk looks at the bartender for a moment angrily, curses, and shows himself out the side door, all the while grumbling and shaking his head.
A few minutes later, the same drunk bursts in through the back door of the bar. He plops himself up on a bar stool, gathers his wits, and belligerently orders a drink.
The bartender comes over and emphatically reminds the man that he is clearly drunk, will be served no drinks, and either a cab or the police will be called immediately.
The surprised drunk looks at the bartender and in hopeless anguish, cries "Man! How many bars do you work at?"
Quote of the Day
"There are 3 kinds of people, those who can count and those who can't."
- Anonymous
Whiskey of The Day
Connemara Cask Strength Peated Single Malt Irish Whiskey
$60
March Observances
Adopt A Rescued Guinea Pig Month
American Red Cross Month or Red Cross Month
Bell Peppers and Broccoli Month
Berries and Cherries Month
Brain Injury Awareness Month
Child Life Month
Colic Awareness Month
Colorectal Cancer Education and Awareness Month (Different sponsor than National Colorectal Cancer Awareness Month)
Credit Education Month
Deaf History Month (3/13 to 4/15)
Deep Vein Thrombosis (DVT) Month
Employee Spirit Month
Exotic Winter Fruit, Leeks and Green Onions Month
Expanding Girls' Horizons in Science and Engineering Month
National Expect Success Month
Holy Humor Month
Honor Society Awareness Month
Humorists Are Artists Month
International Expect Success Month
International Ideas Month
International Listening Awareness Month
International Mirth Month
International Women's Month
Malignant Hypertension Awareness & Training Month
March for Babies (March and April)
Music In Our Schools Month
National Athletic Training Month
National Caffeine Awareness Month
National Cheerleading Safety Month
National Chronic Fatigue Syndrome Awareness Month
National Clean Up Your IRS Act Month
National Color Therapy Month
National Colorectal Cancer Awareness Month (Different sponsor than Colorectal Cancer Awareness Month)
National Craft Month
National Ethics Awareness Month
National Eye Donor Month
National Frozen Food Month
National Irish-American Heritage Month
National Kidney Month
National Kite Month (3/31-4/30)
National March Into Literacy Month
National Multiple Sclerosis Education & Awareness Month
National Nutrition Month
National On-Hold Month
National Optimism Month
National Peanut Month
National Social Work Month
National Umbrella Month
National Women's History Month
Optimism Month
Play-the-Recorder Month
Poetry Month
Poison Prevention Awareness Month
Red Cross Month
Save Your Vision Month
Sing With Your Child Month
Small Press Month
Social Workers Month
Spiritual Wellness Month
Steroid Abuse Prevention Month
Supply Management Month
Umbrella Month, Natl
Vulvar Health Awareness Month
Workplace Eye Health and Safety Month
Workplace Eye Wellness Month
Youth Art Month
Observances this Week
National Cheerleading Week, First Week in March
National Ghostwriters Week, First Week in March
National Write A Letter of Appreciation Week, First Week in March
Universal Human Beings Week, First Week in March
Severe Weather Preparedness Week, First Full Week in March
Celebrate Your Name Week, First Full Week in March
National Consumer Protection Week, First Full Week in March
National Procrastination Week, First Full Week in March
National Schools Social Work Week, First Full Week in March
National Sleep Awareness Week, First Full Week in March
National Words Matter Week, First Full Week in March
Professional Pet Sitters Week, First Full Week in March
Save Your Vision Week, First Full Week in March
Telecommunicator Appreciation Week, First Full Week in March
Read an E-Book Week, First Full Week in March
Return The Borrowed Books Week, First Full Week in March
Women in Construction Week, First Full Week in March
Festival of Owls Week, First Friday to Sunday in April (festivalofowls.com)
American Council on Education, First Friday to Tuesday in March (acenet.edu)
Iditarod Race, Starts on the First Saturday in March, Ends Two Sundays Later
Historical Events on March 3rd
Born on March 3rd
Died on March 3rd