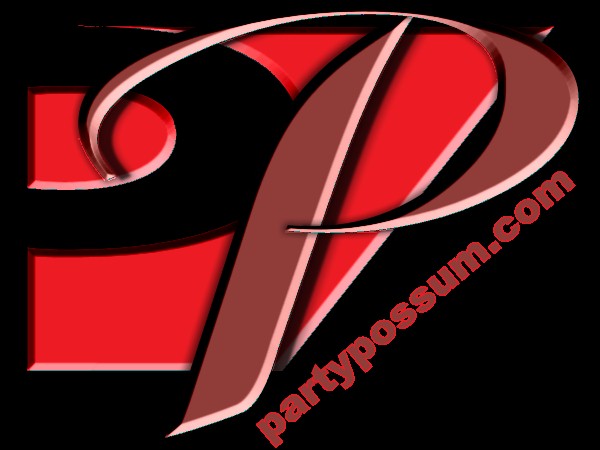 January 27th
Holidays and Celebrations
International Holocaust Remembrance Day * (see below)
Vietnam Peace Day * (see below)
St. Sava Day (Serbia)
Flag Day (Indonesia) * CLICK HERE
Mad Tea Party * (see below)
Rabbit Hole Day * (see below)
Mozart Day (Birthday of Amadeus Wolfgang Mozart)
National Speak Up and Succeed Day
Punch the Clock Day
Bubble Wrap Appreciation Day Last Monday of January
Thomas Crapper Day
Chocolate Cake Day
National Kazoo Day AKA Kazoo Day
Catholic Schools Week.
Day of Saint Devota (Monaco), patron saint ·
Christian Feast Day of Saint Devota (local veneration in Monaco)
Christian Feast Day of Saint Sava Day (Serbia)
* Ati-Atihan (Phillipines) (11-14)
* Dr. Alfonso Ortiz Tirado Cultural Festival (7of10) Alamos, Sonora the lilting strains of guitars, the pounding rhythms of rock bands and the echoing arias of opera stars.
* Lowcountry Oyster Festival (Mount Pleasant, SC, USA) Last Sunday in January (2013)
* Big Day Out - (10of14)last 2 weeks in January, Big Day Out is a music festival that travels around Australia & New Zealand.
* International Holocaust Remembrance Day (United Nations) a.k.a. UN International Day of Commemoration in Memory of the Victims of the Holocaust
* Holocaust Memorial Day (United Kingdom)
* Dzien Pamieci Ofiar Nazizmu (Poland) The Memorial Day for the Victims of Nazism.·
* Auschwitzdag (Denmark) a.k.a. Auschwitz Day or Auschwitz Liberation Day; Anniversary of Auschwitz Liberated and commemoration day for the victims of the Holocaust and other genocides.
* Gedenktag für die Opfer des Nationalsozialismus (Germany) a.k.a. The Commemoration Day for the Victims of National Socialism or Day of Remembrance for Victims of Nazism
* Il Giorno della Memoria (Italy) Memorial Day.
* Vietnam Peace Day. Paris Peace Accords officially end the Vietnam War in 1973. Colonel William Nolde falls becoming the conflict's last recorded American combat casualty.
* Mad Tea Party Day is Lewis Carroll's birthday. Also known as...
* Everyones UnbirthdayCelebration except those who are born on Jan 27th
* Rabbit Hole Day, internet meme in honor of the birthday of Charles Lutwidge Dodgson (Lewis Carroll)
Carnival Season (Christianity) January 6th to the Tuesday before Ash Wednesday A celebration period proceeding the Fast of Lent
Mézéréon Day Translation Daphne mezereum Day (French Republican)
The Eighth day of the Month of Pluviôse in the French Republican Calendar
Toast of The Day
"Work like you don't need the money,
dance as if no one were watching,
sing as if no one were listening,
and live every day as if it were your last."
- Unknown
Drink of The Day
Aperitivo
2 oz. Gin
1 1/2 oz. Sambuca
3 dashes Bitters, orange
Combine ingredients in a mixing glass with ice and stir. Strain into cocktail glass.
Wine of The Day
Peachy Canyon 2007 "Cirque du Vin"
Paso Robles
$20
Beer of The Day
Anchor Porter
Brewer - Anchor Brewing ; San Francisco, California, USA
Style - American Porter
ABV - 5.6%
Joke of The Day
The LAPD, the FBI, & the CIA are all trying to prove that they are the best at apprehending criminals. The President decides to give them a test. He releases a rabbit into a forest and each of them has to catch it.
The CIA goes in. They place animal informants throughout the forest. They question all plant and mineral witnesses. After three months of extensive investigations they conclude that rabbits do not exist.
The FBI goes in. After two weeks with no leads they burn the forest, killing everything in it, including the rabbit and they make no apologies. The rabbit had it coming.
The LAPD goes in. They come out two hours later with a badly beaten bear. The bear is yelling: "Okay, okay, I'm a rabbit, I'm a rabbit!"

Quote of the Day
"Give me a woman who loves beer and I will conquer the world."
- Kaiser Wilhelm Wilhelm II (The Last German Emperor (Kaiser) and King of Prussia) Born on January 27th, 1859 and died June 4th 1941.
Whisky of The Day
The Balvenie "Signature" 12 Year Old Single Malt Scotch Whisky

$55
January Celebrations
Apple and Apricots Month
Artichoke and Asparagus Month
Be Kind to Food Servers
Bread Machine Baking Month
California Dried Plum Digestive Health Month
Carnival Season (Starting January 6th)
Celebration of Life Month
Cervical Cancer Awareness Month
Cervical Cancer Screening Month
Cherry Blossom Festival in Okinawa, Japan, a very colorful festivals every January in Nago since 1928.
Coffee Gourmet International Month
Family Fit Lifestyle Month
Financial Wellness Month
First Binary Month (1of 3) (0s and 1s)
International Brain Teaser Month
International Change Your Stars Month
International Creativity Month
International New Years Resolutions Month for Businesses
International Quality of Life Month
International Wayfinding Month
International Wealth Mentality Month
National Bath Safety Month
National Be On-Purpose Month
National Birth Defects Prevention Mont
National Blood Donor Month
National Book Blitz Month
National Braille Literacy Month
National Candy Month
National Child-Centered Divorce Awareness Month
National Clean Up Your Computer Month
National Egg Month
National Get Organized Month
National Glaucoma Awareness Month
National Hobby Month
National Hot Tea Month
National Lose Weight, Feel Great Month
National Mail Order Gardening Month
National Meat Month
National Mentoring Month
National Oatmeal Month
National Personal Self-Defense Awareness Month
National Polka Music Month
National Poverty in America Awareness Month
National Radon Action Month
National Skating Month
National Slavery and Human Trafficking Prevention Month
National Soup Month
National Stalking Awareness Month
National Thank You Month
National Volunteer Blood Donor Mont
National Wheat Bread Month
Prune Breakfast Month
Resolve to Eat Breakfast Month
National Returns Month
Rising Star Month
Self-Love Month
Self-help Group Awareness Month
Shape Up US Month
Thaipusam - Festival of Faith in Batu Caves, Malaysia
Thyroid Awareness Month
Tubers and Dried Fruit Month
World Buskers Festival in Christchurch, New Zealand.
Week Celebrations
Healthy Weight Week (Australia) January 20th-27th
National Handwriting Analysis Week Week of January 23rd (John Hancock's birthday)
No Name Calling Week Fourth Week of January
Clean Out Your Inbox Week Last working week of January
National Medical Group Practice Week Starting the 4th Monday in January
New York City Restaurant Week Winter January 25th - February 7th
International Printing Week Last Week of January
World Leprosy Week Last Week of January
National Cowboy Poetry Gathering Week (Elko, Nevada) Starting Last Saturday of January
Catholic Schools Week Starting the last Sunday in January
Historical Events on January 27th
Born on January 27th
Died on January 27th