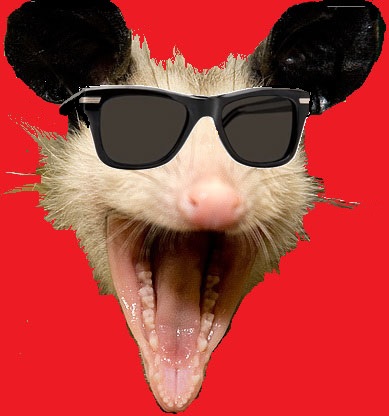 Holidays and Festivals
Baron Bliss Day (Belize)
Teacher's Day or Eid Al Moalim (Lebanon)
Employee Appreciation Day
Get Over It Day
Joe Franklin Day (Radio, TV)
Panic Day
Learn What Your Name Means Day
Registered Dietitian Day
Saint Frances of Rome Feast Day
Barbie Day, Anniversary of the Barbie Doll
Birthday of Amerigo Vespucci (explorer)
Bal Rat Mort Ostend, Belgium
Christian Feast Day of Dominic Savio
Christian Feast Day of Forty Martyrs of Sebaste
Christian Feast Day of Frances of Rome
Christian Feast Day of Gregory of Nyssa
Christian Feast Day of Pacian
Earliest Date for Fat Tuesday, the end of the Carnival Season * CLICK HERE
Earliest Date that Mardi Gras can occur (USA) * CLICK HERE
Fête de la Cerfeuil Translation: Chervil Day (French Republican)
The 19th day of the Month of Ventôse in the French Republican Calendar
Toast of The Day
"Here's to Hell!
May the stay there,
Be as much fun as the way there!"
- Traditional Irish
Drink of The Day
Flirtini
1 Part vodka
2 Part champagne
2 Part pineapple juice
- The More manly name is "Viking Testicle" (Howard Stern Show)
Wine of The Day
Pessagno 2007 Idyll Times Vineyard
Style - Syrah
San Benito County
$40
Beer of The Day
- Eastern Hemisphere -
VùDù
Brewer - Birrificio Italiano ; Lurago Marinone, Italy
Style - German-Style Dark Wheat Ale
- Western Hemisphere -
Headdy Topper
Brewer - The Alchemist - Vermont, USA
Style - Imperial India Pale Ale

Joke of The Day
A Irishman and a German are the only survivors of a plane crash on an island. They are walking around looking for food when the German finds a bottle. He rubs it and a genie appears.
The genie says, "I will grant each of you one wish. But, I must warn you, anything you choose, the other man gets twice as much of."
The German goes first. He says "I'll have a glass of Dortmunder Pilsner Beer. That way that Irish bastard will get two glasses of it, and see what a real beer tastes like.
So the genie nods, and suddenly the German is holding a glass of fine German beer, and Irishman is holding two glasses of the same beer. The German says "Now taste a real beer, not that Guinness sewage!"
The genie then turns to the Irishman and says "Now it's your turn, but remember the German will get twice what you wish for."
The Irishman says "Genie, see that stick over there? Beat me half to death with it.
Quote of the Day
"Sex in your eighties is like playing pool with a rope"
- George Burns (January 20th, 1896 – March 9th, 1996), born Nathan Birnbaum, an American comedian, actor, and writer.
Whiskey of The Day
Connemara 12 Year Old Peated Single Malt Irish Whiskey
$95
March Observances
Adopt A Rescued Guinea Pig Month
American Red Cross Month or Red Cross Month
Bell Peppers and Broccoli Month
Berries and Cherries Month
Brain Injury Awareness Month
Child Life Month
Colic Awareness Month
Colorectal Cancer Education and Awareness Month (Different sponsor than National Colorectal Cancer Awareness Month)
Credit Education Month
Deaf History Month (3/13 to 4/15)
Deep Vein Thrombosis (DVT) Month
Employee Spirit Month
Exotic Winter Fruit, Leeks and Green Onions Month
Expanding Girls' Horizons in Science and Engineering Month
National Expect Success Month
Holy Humor Month
Honor Society Awareness Month
Humorists Are Artists Month
International Expect Success Month
International Ideas Month
International Listening Awareness Month
International Mirth Month
International Women's Month
Malignant Hypertension Awareness & Training Month
March for Babies (March and April)
Music In Our Schools Month
National Athletic Training Month
National Caffeine Awareness Month
National Cheerleading Safety Month
National Chronic Fatigue Syndrome Awareness Month
National Clean Up Your IRS Act Month
National Color Therapy Month
National Colorectal Cancer Awareness Month (Different sponsor than Colorectal Cancer Awareness Month)
National Craft Month
National Ethics Awareness Month
National Eye Donor Month
National Frozen Food Month
National Irish-American Heritage Month
National Kidney Month
National Kite Month (3/31-4/30)
National March Into Literacy Month
National Multiple Sclerosis Education & Awareness Month
National Nutrition Month
National On-Hold Month
National Optimism Month
National Peanut Month
National Social Work Month
National Umbrella Month
National Women's History Month
Optimism Month
Play-the-Recorder Month
Poetry Month
Poison Prevention Awareness Month
Red Cross Month
Save Your Vision Month
Sing With Your Child Month
Small Press Month
Social Workers Month
Spiritual Wellness Month
Steroid Abuse Prevention Month
Supply Management Month
Umbrella Month, Natl
Vulvar Health Awareness Month
Workplace Eye Health and Safety Month
Workplace Eye Wellness Month
Youth Art Month
Observances this Week
Universal Women's Week, Second Week in March
National Sleep Awareness Week, Second Week in March
National Bubble Week, Second Week in March
National Crochet Week, Second Week in March
Daytona Bike Week, Second Week of March
Iditarod Race, Starts on the First Saturday in March, Ends Two Sundays Later
Severe Weather Preparedness Week, First Full Week in March
Celebrate Your Name Week, First Full Week in March
National Consumer Protection Week, First Full Week in March
National Procrastination Week, First Full Week in March
National Schools Social Work Week, First Full Week in March
National Sleep Awareness Week, First Full Week in March
National Words Matter Week, First Full Week in March
Professional Pet Sitters Week, First Full Week in March
Save Your Vision Week, First Full Week in March
Telecommunicator Appreciation Week, First Full Week in March
Read an E-Book Week, First Full Week in March
Return The Borrowed Books Week, First Full Week in March
Women in Construction Week, First Full Week in March
American Crossword Puzzle Weekend, Second Friday to Sunday in March
Historical Events on March 9th
Born on March 9th
Died on March 9th