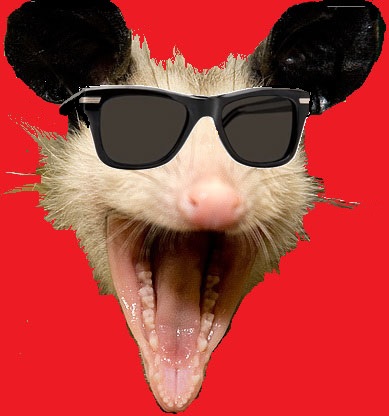 Holidays and Festivals
Race Your Mouse Day
Race Your Mouse Around the Icons Day
Crackers Over The Keyboard Day

Assumption of Mary, a public holiday in the Republic of Macedonia, Serbia, and Georgia. (Eastern Orthodox Church)
Christian Feast Day of Augustine of Hippo
* Reading Festival Reading, England, UK August 27 – 29 (2of3)
* Leeds Festival Leeds, England, UK August 27 – 29 (2of3)
* Creamfields Festival Daresbury, Halton, Cheshire, UK August 28 - 29 (1of2)
Fête de la Pastèque Translation: Watermelon Day (French Republican)
The 11th day of the Month of Fructidor in the French Republican Calendar
Toast of The Day
"Solange man nüchtern ist,
gefällt das Schlechte.
Wie man getrunken hat,
weiss man das Rechte."
"When one is sober,
the bad can appeal.
When one has taken a drink,
One knows what's real."
- Johann Wolfgang von Goethe (August 28th, 1749 - Marchch 22nd, 1832), a German writer.
Drink of The Day
After-Birth
Dash lime cordial
1/2 Shot Bailey's Irish Cream
1/2 Shot Vodka
Mix Vodka and Dash of lime in a shot glass (Make sure they are both well mixed) Gently top up with Baileys - Do Not try to float the baileys, simply pour gently. The ingredients will swirl round in the glass but will stay seperate. Very similar to Slippery Nipple exept the baileys is not floated.
Wine of The Day
Jazz Cellars (2008) "Rhapsody", Marsanne-Roussanne Blend, Saralee's Vineyard
Style - Special blend
Russian River Valley
$40
Beer of The Day
Ommegang Witte Wheat Ale
Brewer - Brewery Ommegang Cooperstown, NY
Style - Belgian-Style Witbier
Joke of The Day
A man lived in Staten Island, New York and worked in Manhattan. He had to take the ferryboat home every night. One evening, he got down to the ferry and found there was a wait for the next boat, so he decided to stop at a nearby tavern. Before long he was feeling no pain.
When he got back to the ferry slip, the ferryboat was just eight feet away from the dock. Afraid of missing this one and being late for dinner, took a running leap and landed right on the deck of the boat.
"How did you like that jump, buddy?" he said proudly to a deck hand.
"It was alright" said the sailor. "But if you had waited a few seconds we would have pulled all the way in"

Quote of The Day
"The longer the title the less important the job."
- Unknown
- Alternative -
"Drinking is never the answer, it is the question. The answer is always yes"
- Unknown
Whiskey Of The Day
Jefferson's
Distiller: McClain & Kyne Distillery (Bardstown, KY)
Age: 8 years
ABV: 44% (88 proof)
Price: $35 (750ml)
www.jeffersonsreserve.com
August Observances
Admit You're Happy Month
American Adventures Month
American Artists Appreciation Month
American History Essay Contest (8/1 - 12/15)
American Indian Heritage Month (Also November)
Beach Month
Black Business Month
Cataract Awareness Month
Celery, Fennel and Cactus Month
Children's Eye Health and Safety Month
Children's Vision and Learning Month
Family Fun Month
Get Ready for Kindergarten Month
Golf Month
Happiness Happens Month
Learn Japanese Month
Motor Sports Awareness Month
National Catfish Month
National Eye Exam Month
National Fetal Alcohol Spectrum Disorders Awareness Month
National Goat Cheese Month
National Golf Month
National Immunization Awareness Month
National Inventors Month
National Minority Donor Awareness Month
National Panini Month
National Parks Month
National Picnic Month
National Runaway Prevention Month
National Spinal Muscular Atrophy Awareness Month
National Truancy Prevention Month
National Water Quality Month
National Win With Civility Month
National Women's Month
Neurosurgery Outreach Month
Orange and Papaya Month
Peach Month
Psoriasis Awareness Month
Romance Awareness Month
Water Quality Month
What Will Be Your Legacy Month
Observances this Week
Be Kind To Humankind Week
Last Full Week in August

National Safe at Home Week
Last Work Week in August

Little League World Series Usually
11 Days Starting the Third Thursday in August
Historical Events on August 28th
Born on August 28th
Died on August 28th