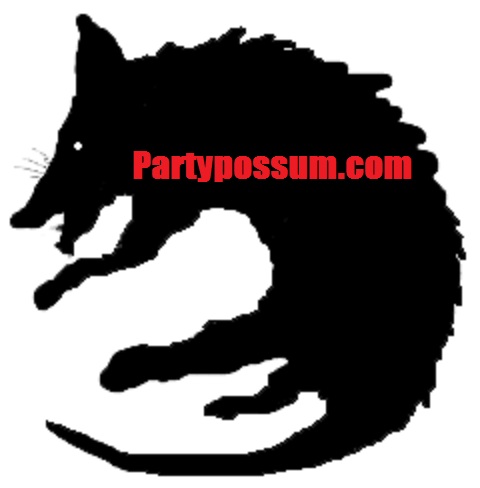 Holidays and Festivals
Slovak National Uprising Day * (see below)
Flag Day (Spain) * CLICK HERE
The first day of Thoth * (see below)
According to Hoyle Day
National Sarcoidosis Awareness Day
More Herbs, Less Salt Day
The Beheading of St. John the Baptist Feast Day (Eastern Orthodox Christianity, Eastern Catholicism, and Roman Catholic Church)
* Reading Festival Reading, England, UK August 27 – 29 (3of3) (2010)
* Leeds Festival Leeds, England, UK August 27 – 29 (3of3) (2010)
* Creamfields Festival Daresbury, Halton, Cheshire, UK August 28 - 29 (2of2) (2010)
* Slovak National Uprising Day - Celebrating Slovakian uprising in 1944 against the Nazis.
* The first day of Thoth – which is the first day of the Egyptian calendar. Thoth is the Ibis-headed god of knowledge.
Fête de la Fenouil Translation: Fennel Day (French Republican)
The 12th day of the Month of Fructidor in the French Republican Calendar
Toast of The Day
"Here's health in homely rhyme
To our oldest classmate, Father Time;
May our last survivor live to be
As bold and wise and as thorough as he!"
- Oliver Wendell Holmes, Sr. (August 29th, 1809 – October 7th, 1894), an American professor and author
Drink of The Day
The Last Word
1 Part Gin
1 Part Lime Juice
1 Part Green Chartreuse
1 Part Maraschino Liqueur
Shake with ice and strain into a cocktail glass.
Wine of The Day
Magnotta (2007) Special Reserve
Style - Cabernet Sauvignon
Niagara Peninsula
$20
Beer of The Day
Trois Pistoles
Brewer - Unibroue
Style - Belgian Strong Dark Ale
ABV - 9%
Joke of The Day
A guy goes over to his friend's house, rings the bell, and the wife answers.
"Hi, is Tony home?"
"No, he went to the store."
"Well, you mind if I wait?"
"No, come in."
They sit down and the friend says, "You know Nora, you have the greatest breasts I have ever seen. I'd give you a hundred bucks if I could just see one."
Nora thinks about this for a second and figures what the hell - a hundred bucks. She opens her robe and shows one. He promptly thanks her and throws a hundred bucks on the table.
They sit there a while longer and Chris says, "They are so beautiful I've got to see the both of them. I'll give you another hundred bucks if I could just see the both of them together."
Nora thinks about this and thinks what the hell, opens her robe, and gives Chris a nice long look. Chris thanks her, throws another hundred bucks on the table, and then says he can't wait any longer and leaves.
A while later Tony arrives home and his wife says, "You know, your weird friend Chris came over."
Tony thinks about this for a second and says "Well did he drop off the 200 bucks he owes me?"
Quote of The Day
"Never frown because someone could be falling in love with your smile."
- Unknown
August Observances
Admit You're Happy Month
American Adventures Month
American Artists Appreciation Month
American History Essay Contest (8/1 - 12/15)
American Indian Heritage Month (Also November)
Beach Month
Black Business Month
Cataract Awareness Month
Celery, Fennel and Cactus Month
Children's Eye Health and Safety Month
Children's Vision and Learning Month
Family Fun Month
Get Ready for Kindergarten Month
Golf Month
Happiness Happens Month
Learn Japanese Month
Motor Sports Awareness Month
National Catfish Month
National Eye Exam Month
National Fetal Alcohol Spectrum Disorders Awareness Month
National Goat Cheese Month
National Golf Month
National Immunization Awareness Month
National Inventors Month
National Minority Donor Awareness Month
National Panini Month
National Parks Month
National Picnic Month
National Runaway Prevention Month
National Spinal Muscular Atrophy Awareness Month
National Truancy Prevention Month
National Water Quality Month
National Win With Civility Month
National Women's Month
Neurosurgery Outreach Month
Orange and Papaya Month
Peach Month
Psoriasis Awareness Month
Romance Awareness Month
Water Quality Month
What Will Be Your Legacy Month
Observances this Week
Be Kind To Humankind Week
Last Full Week in August

National Safe at Home Week
Last Work Week in August

Little League World Series Usually
11 Days Starting the Third Thursday in August
Historical Events on August 29th
Born on August 29th
Died on August 29th