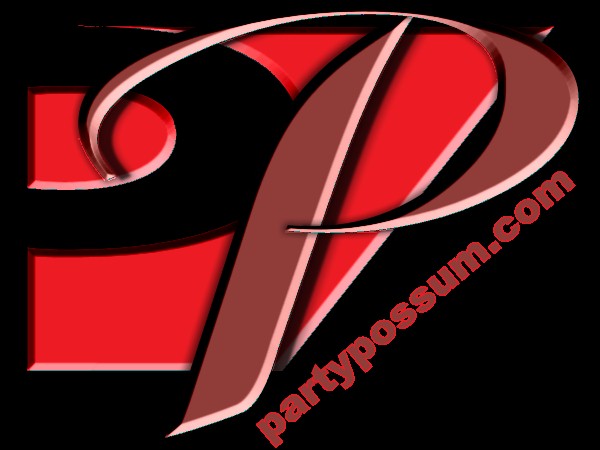 Holidays and Festivals
Lao Issara AKA Day of the Free Laos (Laos)
International Left Hander's Day
Feast of Saint Cassian (Cassianus of Imola), bishop of Brescia, martyr [Brixen, Magdeburg, Ratzeburg, Regensburg, Trent], patron saint of shorthand-writers, and of Mexico City (Roman Catholic Church)
Feast of Saint Pontianus, pope (Roman Catholic Church)
Feast of Hippolytus and companions, martyrs (Roman Catholic Church)
Feast of Saint John Berchmans (Roman Catholic Church)
Feast of Saint Radegunde (Radegundis) helped against the pox, virgin (sometimes also queen) (Paris, France)(Roman Catholic Church)
Qixi Festival (China) seventh day of the seventh month of the lunar calendar (2013) * CLICK HERE
Fête de la Myrte Translation: Myrtle Day (French Republican)
The 26th day of the Month of Thermidor in the French Republican Calendar
Toast of The Day
"May you be half an hour in heaven
Before the devil knows your dead."
- Traditional Irish
- Variation -
"Here's hoping you're in Heaven ten minutes before the devil knows you're dead."
- Irish Toast
"Here's to bread, eggs and cinnamon."
- French Toast
Drink of The Day
Surfer on Acid
1 Part JAagermwister
2 Part Malibu Rum
2 Part Pineapple Juice
Wine of The Day
Paso Creek (2007) Zinfandel
Style - Zinfandel
Paso Robles
$20
Beer of The Day
Switchback Ale
Brewer - Switchback Brewing Company, Vermont, United States
Style - Unfiltered American Pale Ale
Joke of The Day
Johnny: Mommy, I have a drinking problem.
Mom: OH MY GO JOHNNY! YOUR ONLY 7!
Mom: THIS IS YOUR FAULT! JIM!!
Dad: MY FAULT! MAYBE YOU SHOULD HAVE SPENT MORE TIME WITH HIM!!
Mom: OUR 7 YEAR OLD HAS A DRINKING PROBLEM (sobbing)!
Mom: HE DOENST NEED A ROLE MODEL LIKE YOU!!
Dad: I HAVE GIVEN EVERYTHING TO THIS FAMILY...AND THIS IS HOW YOU REPAY ME!!
Dad: IM LEAVING!!!
Mom: FINE!!!!, I DONT NEED YOU! AND JOHNNY DOESN'T NEED YOU!!!
Mom: (crying) Tell Me about your drinking problem Jimmy.
Johnny: (retrieves a paper from his school bag and reads) "If David Drinks 2 Glasses of Orange Juice and Carl drinks 3, How many glasses of Orange Juice have the both of them drank?"
Quote of The Day
"A psychologist once said that we know little about the conscience - except that it is soluble in alcohol."
- Thomas Blackburn (February 1916 to August 13th 1977), a British poet.
Whisky Of The Day
Grant's Standfast Blended Scotch Whisky
Scotland
Price: $60
August Observances
Admit You're Happy Month
American Adventures Month
American Artists Appreciation Month
American History Essay Contest (8/1 - 12/15)
American Indian Heritage Month (Also November)
Beach Month
Black Business Month
Cataract Awareness Month
Celery, Fennel and Cactus Month
Children's Eye Health and Safety Month
Children's Vision and Learning Month
Family Fun Month
Get Ready for Kindergarten Month
Golf Month
Happiness Happens Month
Learn Japanese Month
Motor Sports Awareness Month
National Catfish Month
National Eye Exam Month
National Fetal Alcohol Spectrum Disorders Awareness Month
National Goat Cheese Month
National Golf Month
National Immunization Awareness Month
National Inventors Month
National Minority Donor Awareness Month
National Panini Month
National Parks Month
National Picnic Month
National Runaway Prevention Month
National Spinal Muscular Atrophy Awareness Month
National Truancy Prevention Month
National Water Quality Month
National Win With Civility Month
National Women's Month
Neurosurgery Outreach Month
Orange and Papaya Month
Peach Month
Psoriasis Awareness Month
Romance Awareness Month
Water Quality Month
What Will Be Your Legacy Month
Observances this Week
National Smile Week Second Week in August
Happiness Happens Week Second Week in August
Elvis Week Second Full Week in August
Weird Contest Week Second Full Week in August
Historical Events on August 13th
Born on August 13th
Died on August 13th