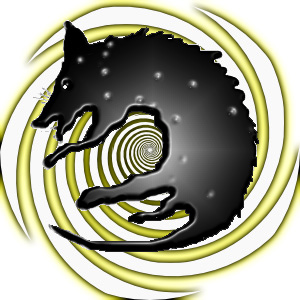 Holidays and Festivals
Tartan Day (Scottish Diaspora, USA)
Chakri Day, commemorating the Chakri Dynasty (Thailand)
New Beers Eve, Day before National Beer Day
Army Day (USA, Franklin D. Roosevelt: Proclamation 2542)
Roberto Clemente Day
National Student Athlete Day
The Church of Jesus Christ of Latter-Day Saints Day (Mormon)
Sorry Charlie Day
Drowsy Drive(r) Awareness Day
National Day of Hope
Paraprofessional Appreciation Day
Designated Hitter Day
Plan Your Epitaph Day
Teflon Day
Christian Feast Day of Brychan
Christian Feast Day of Marcellinus of Carthage
Christian Feast Day of Pope Sixtus I
Christian Feast Day of William of Eskill
* Snowbombing Festival Mayrhofen, Austria, Europe April 5 – 10 (2of6) (2010)
Fête de la Mélèze Translation: Larch Day (French Republican)
The 17th day of the Month of Germinal in the French Republican Calendar
Toast of The Day
"May the holes in your net be no larger than the fish in it."
- Irish Blessing
Drink of The Day
Dark n' Stormy
60mL of dark rum
Ginger Beer
1 slice of Lime
Preparation Pour the rum into a glass over ice. Pour the Ginger Beer over it.
Squeeze in the lime wedge and drop it in.
Wine of The Day
Pend d'Oreille 2006 Syrah
Style - Syrah
Washington
$25
Beer of The Day
Ninkasi Total Domination IPA
Brewer - Ninkasi ; Oregon, USA
Syle - IPA
Attributes - Potent
Flavor - Agressive flavors of citrus rind and caramel.
Joke of The Day
MAN RULES
RULE #1 The universal compensation for buddies who help you move is beer.
RULE #2 Never hesitate to reach for the last beer or the last slice of
pizza, but not both. That's just plain mean.
RULE #3 Bitching about the brand of free beer in a buddy's refrigerator
is forbidden. You may gripe if the temperature is unsuitable.
RULE #4 Any man who brings a camera to a bachelor party may be legally
killed and eaten by his fellow party goers.
RULE #5 Women who claim they "love to watch sports" must be treated as
spies until they demonstrate knowledge of the game and the
ability to pick a buffalo wing clean.
RULE #6 If a buddy is outnumbered, out manned, or too drunk to fight, you
must jump into the fight. Exception: If within the last 24 hours
his actions have caused you to think, "What this guy needs is a
good ass-whoopin", then you may sit back and enjoy.
RULE #7 Unless he murdered someone in your immediate family, you must
bail a friend out of jail within 12 hours.
RULE #8 The minimum amount of time you have to wait for another guy who's
running late is 5 minutes. For a woman, you are required to wait
10 minutes for every point of hotness she scores on the classic
1-10 scale.
RULE #9 No man is ever required to buy a birthday present for another
man. In fact, even remembering a friend's birthday is strictly
optional and slightly gay.
RULE #10 Agreeing to distract the ugly friend of a hot babe your buddy is
trying to hook up with is your legal duty. Should you get carried
away with your good deed and end up having Sex with the beast,
your pal is forbidden to speak of it, even at your bachelor
party.
RULE #11 Before dating a buddy's ex, you are required to ask his
permission and he, in return is required to grant it.
RULE #12 If a man's zipper is down, that's his problem you didn't see
nothin'.
RULE #13 When stumbling upon other guys watching a sports event, you may
always ask the score of the game in progress, but you may never
ask who's playing.
RULE #14 It is permissible to consume a fruity chick drink only when
you're sunning on a tropical beach... and it's delivered by a
topless super model...and it's free.
RULE #15 Unless you're in prison, never fight naked.
RULE #16 A man in the company of a hot, suggestively dressed woman must
remain sober enough to fight.
RULE #17 If you compliment a guy on his six-pack, you better be referring
to his beer.
RULE #18 Never join your girlfriend/wife in dissing a buddy, except when
she's withholding sex pending your response.
RULE #19 Never talk to a man in the bathroom unless you're on equal
footing: either both urinating or both waiting in line. In all
other situations, a nod is all the conversation you need.
RULE #20 If a buddy is already singing along to a song in the car, you may
not join him...too gay."
RULE #21 "Thou shall not rent the movie "Chocolat"
RULE #22 Under no circumstances may two men share an umbrella.
Quote of The Day
"(I recommend)...bread, meat, vegetables and beer."
- Sophocles' (c. 497/6 BC - 406/5 BC), one of three ancient Greek tragedians. Quote from "Philosophy of a Moderate Diet".
Whiskey of The Day
Canadian Club Sherry Cask Canadian Whisky
$25
April Observances
ASPCA Month
Alcohol Awareness Month
Amateur Radio Month
Atlanta Food & Wine Month
Brussels Sprouts and Cabbage Month
Cancer Control Month
Celebrate Diversity Month
Community Spirit Days
Confederate History Month
Couple Appreciation Month
Cranberries and Gooseberries Month
DNA, Genomics and Stem Cell Education and Awareness Month
Defeat Diabetes Month
Emotional Overeating Awareness Month
Facial Protection Month
Fair Housing Month
Financial Literacy Month
Fresh Florida Tomatoes Month
Frog Month
Get Yourself Tested Month
Global Child Nutrition Month
Grange Month
Holy Humor Month
Home Improvement Time (April-Sept.30)
Honor Society Awareness Month (Different Sponsor to March)
IBS (Irritable Bowel Syndrome) Month
Informed Woman Month
Injury Prevention Month
International Cesarean Awareness Month
International Customer Loyalty Month
International Daffynitions Month
International Guitar Month
International Twit Award Month
Jazz Appreciation Month
Keep America Beautiful Month
Lawn and Garden Month
Learn Thai Month
Library Snapshot Month
Math Awareness Month
Month of the Military Child
Month of the Young Child
National African American Women's Fitness Month
National Autism Awareness Month
National Car Care Month
National Card and Letter Writing Month
National Child Abuse Prevention Month
National DNA & Genomics & Stem Cell Education & Awareness Month
National Decorating Month
National Donate Life Month
National Garden Month
National Grilled Cheese Sandwich Month
National Humor Month
National Kite Month
National Knuckles Down Month
National Landscape Architecture Month
National Multiple Birth Awareness Month
National Occupational Therapy Month
National Oral Health Month
National Parkinson's Awareness Month
National Pecan Month
National Pest Management Month
National Pet First Aid Awareness Month
National Pet Month
National Poetry Month
National Prepare Your Home To Be Sold Month
National Rebuilding Month
National Sarcoidosis Awareness Month
National Sexual Assault Awareness and Prevention Month
National Sexually Transmitted Diseases (STDs) Education and Awareness Month
National Stress Awareness Month
National Welding Month
National Welding Month
National Youth Sports Safety Month
Patient Safety Awareness Month
Pharmacists War on Diabetes Month
Physical Wellness Month
Prematurity Awareness Month
Prevent Lyme in Dogs Month
Prevention of Animal Cruelty Month
Procrastination Awareness Month
Records and Information Management Month
Rosacea Awareness Month
School Library Media Month
Southern Belles Month
Soy Foods Month
Sports Eye Safety Month
Straw Hat Month
Testicular Cancer Awareness Month
Tomatillo and Asian Pear Month
Women's Eye Health and Safety Month
Workplace Conflict Awareness Month
World Habitat Awareness Month
Worldwide Bereaved Spouses Awareness Month
Observances this Week
Library Week,
First Week in April

Read a Road Map Week,
First Week in April

The APAWS Pooper Scooper,
First Week in April

Explore Your Career Options,
First Week in April

Golden Rule Week,
First Week in April

Laugh at Work Week,
First Week in April

Medication Safety Week,
First Week in April

Testicular Cancer Awareness Week,
First Week in April
National Animal Control Appreciation Week, First Full Week of April
National Blue Ribbon Week (Child Abuse), First Full Week of April
National Public Health Week, First Full Week of April
National Week of the Ocean, First Full Week of April (Week of April 6th)
National Window Safety Week, First Full Week of April
Hate Week, April 4th through 10th
Historical Events on April 6th
Born on April 6th
Died on April 6th