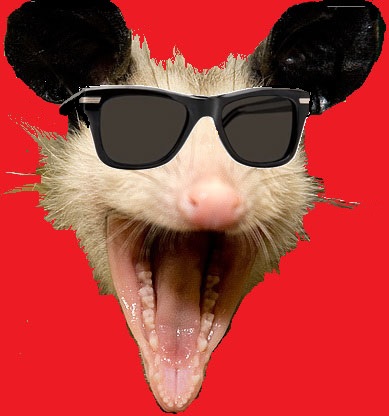 Holidays and Festivals
Independence Day (Indonesia) * (see below)
Independence Day (Gabon) * (see below)
The birth of Marcus Garvey * (see below)
Prekmurje Union Day (Slovenia)
National Thriftshop Day
Meaning of -Is- Day
Christian Feast Day of Clare of the Cross
Christian Feast Day of Saint Hyacinth of Poland
Mammes of Caesarea (Roman Catholic Church)
* Edinburgh Festival Edinburgh, Scotland - August - (3-21)
* Gäuboden Volksfest Straubing, Germany - August - (2-10)
Independence Day (Indonesia), celebrate the announcement of Indonesia's independence from Japan in 1945.
Independence Day (Gabon), celebrate the independence of Gabon from France in 1960.
The birth of Marcus Garvey, considered a prophet. (Rastafari movement)
Fête de la Moulin Translation: Mill Day (French Republican)
The 30th day of the Month of Thermidor in the French Republican Calendar
Toast of The Day
"Here's a toast to all who are here,
no matter where you're from.
May the best day you have seen,
be worse than your worse to come."
- Traditional Irish
- Alternative -
"Pro"
- Bahasa / In Celebration of Indonesia Independence Day August 17th
Drink of The Day
Perfect Rob Roy
2 Part Scotch
1 Part Sweet Vermouth
1 Part Dry Vermouth
Twist of Lemon
Combine ingredients together n a cocktail shaker with ice and strain into a cocktail glass.
Wine of The Day
Royal Oporto Vintage Porto
Oporto
$75
Beer of The Day
Sidewinder Bock
Brewer - Great American Restaurants Centreville, VA
Style - Traditional German-Style Bock
Joke of The Day
After a long night of making love, the young guy rolled over, was looking around when he noticed a framed picture of another man on a desk in the distance.
Naturally, the guy began to worry.
"Is this your husband?" he inquired nervously.
"No, silly," she replied, snuggling up to him.
"Your boyfriend then?" he asked.
"No, not at all," she said, nibbling away at his ear.
"Well, who is he then?" demanded the bewildered guy.
Calmly, Rachael replied, "That's me before the surgery."
Quote of The Day
"Let's get out of these wet clothes and into a dry Martini..."
- Mae West (August 17th 1893 to November 22nd 1980), an American actress.
Whiskey Of The Day
Four Roses "Mariage Collection 2009" Kentucky Straight Bourbon Whiskey
Price: $70
August Observances
Admit You're Happy Month
American Adventures Month
American Artists Appreciation Month
American History Essay Contest (8/1 - 12/15)
American Indian Heritage Month (Also November)
Beach Month
Black Business Month
Cataract Awareness Month
Celery, Fennel and Cactus Month
Children's Eye Health and Safety Month
Children's Vision and Learning Month
Family Fun Month
Get Ready for Kindergarten Month
Golf Month
Happiness Happens Month
Learn Japanese Month
Motor Sports Awareness Month
National Catfish Month
National Eye Exam Month
National Fetal Alcohol Spectrum Disorders Awareness Month
National Goat Cheese Month
National Golf Month
National Immunization Awareness Month
National Inventors Month
National Minority Donor Awareness Month
National Panini Month
National Parks Month
National Picnic Month
National Runaway Prevention Month
National Spinal Muscular Atrophy Awareness Month
National Truancy Prevention Month
National Water Quality Month
National Win With Civility Month
National Women's Month
Neurosurgery Outreach Month
Orange and Papaya Month
Peach Month
Psoriasis Awareness Month
Romance Awareness Month
Water Quality Month
What Will Be Your Legacy Month
Observances this Week
Thanks For All The Gifts Week,
Third Week in August

Friendship Week,
Third Week in August

Minority Enterprise Development Week,
Third Full Week in August
National Aviation Week, Week of Orville Wright's Birthday on 19th
Historical on August 17th
Born on August 17th
Died on August 17th