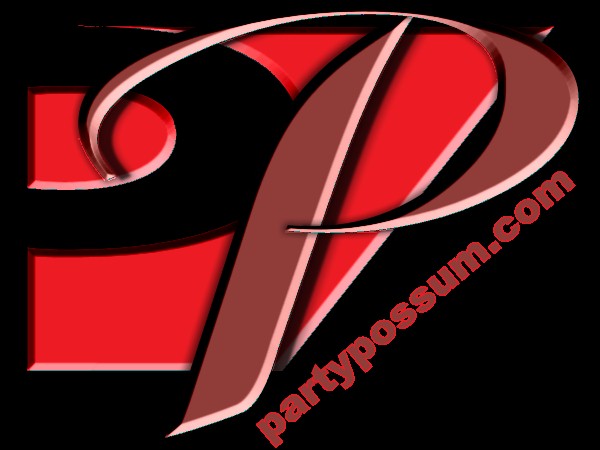 Holidays and Festivals
Independence Day (North Korea) * (see below)
Independence Day (Tajikistan) * (see below)
Nine-Nine * CLICK HERE
Bonaire National Day (Netherlands)
Day of the Victims of Holocaust and of racial violence (Slovakia)
Henley-on-Todd Regatta (Henley-on-Todd, Australia)
California Admission Day (California, USA)
Chrysanthemum Day or Kiku no Sekku (Japan)
Wonderful Weirdoes Day
Teddy Bear Day
Festivity of Our Lady of Arantzazu (Oñati)
Christian Feast Day of Ciarán of Clonmacnoise
Christian Feast Day of Peter Claver
Synaxis of Ss. Joachim and Anna, an Afterfeast. (Eastern Orthodox and Eastern Catholic Churches)
* Ibiza Closing Parties Ibiza, Spain - Last 3 weeks of Sept (1-21)
* Bestival Isle of Wight, England, UK September 9 - 12 (1of4) (2010)
* Musicfest NW Portland, Oregon, USA September 9 - 12 (1of4) (2010
* Independence Day (North Korea) or Republic Day, celebrates the proclamation of Democratic People's Republic of Korea in 1948.
* Independence Day (Tajikistan) celebrates the independence of Tajikistan from USSR in 1991.
Fête de la Houblon Translation: Hops Day (French Republican)
The 23rd day of the Month of Fructidor in the French Republican Calendar
Toast of The Day
"May we live to learn well,
And learn to live well."
- Unknown
Drink of The Day
Dirty Hooker
1 shot Red Sour Puss
1 shot Creme De bananes
1 shot Pineapple Juice
Mix together in a shaker With ice and strain.
Wine of The Day
H/H Estates (2008) Coyote Canyon Vineyard "Bozak Red"
Style - Red
Horse Heaven Hills
$35
Beer of The Day
He'Brew Hop Manna
Brewer - Shmaltz Brewing Co.
Style - IPA
Joke of The Day
A priest and a rabbi were sitting next to each other on an airplane.
After a while, the priest turned to the rabbi and asked, 'Is it still a
requirement of your faith that you not eat pork?'
The rabbi responded, 'Yes, that is still one of our laws.'
The priest then asked, 'Have you ever eaten pork?'
To which the rabbi replied, 'Yes, on one occasion I did succumb to temptation and tasted a ham sandwich.'
The priest nodded in understanding and went on with his reading..
A while later, the rabbi spoke up and asked the priest, 'Father, is it still a requirement of your church that you remain celibate?'
The priest replied, 'Yes, that is still very much a part of our faith.'
The rabbi then asked him, 'Father, have you ever fallen to the temptations
of the flesh?'
The priest replied, 'Yes, rabbi, on one occasion I was weak and broke my
Faith.'
The rabbi nodded understandingly and remained silent, thinking, for about
five minutes.
Finally, the rabbi said, 'Sure beats a ham sandwich, doesn't it?'
Quote of The Day
"Booze is the answer. I don't remember the question."
- Unknown
Whiskey Of The Day
Knob Creek 9 Year Old Kentucky Straight Bourbon Whiskey
Distiller: Jim Beam Distillery (Clermont, KY)
Age: 9 years
ABV: 50% (100 proof)
Price: $40
www.smallbatch.com
September Observances
AKC Responsible Dog Ownership Month
All American Breakfast Month
Apple Month
Atrial Fibrillation Month
Attention Deficit Hyperactivity Disorder Month
Baby Safety Month
Backpack Safety America Month
Be Kind to Editors and Writers Month
Better Breakfast Month
Bourbon Heritage Month
Bumbershoot Festival (Seattle, Washington, USA)
Childhood Cancer Awareness Month
Childrens' Good Manners Month
Chili Peppers and Figs Month
Classical Music Month
College Savings Month
Craniofacial Acceptance Month
Eat Chicken Month
Fall Hat Month
Go Wild During California Wild Rice Month
Great American Low-Cholesterol, Low-fat Pizza Bake Month
Gynecologic Cancer Awareness Month
Happy Cat Month
Healthy Aging Month
Healthy Aging Month
Hunger Action Month
International Guide Dogs Month
International People Skills Month
International Self-Awareness Month
International Square Dancing Month
International Strategic Thinking Month
Library Card Sign-Up Month
Little League Month
Menopause Awareness Month
Million Minute Family Challenge (September-December)
Mold Awareness Month
National 5-A-Day Month
National Alcohol and Drug Addiction Recovery Month
National Biscuit Month
National Blueberry Popsicle Month
National Campus Safety Month
National Chicken Month
National Child Awareness Month
National Childhood Obesity Awareness Month
National Cholesterol Education Month
National Civics Awareness Month
National Coupon Month
National Courtesy Month
National DNA, Geonomics & Stem Cell Education Month
National Food Safety Education Month
National Fruit and Veggies Month (Also June)
National Head Lice Prevention Month
National Hispanic Heritage Month (September 15-October 15)
National Home Furnishings Month
National Honey Month
National Infant Mortality Awareness Month
National Mushroom Month
National Organic Harvest Month
National Osteopathic Medicine Month
National Ovarian Cancer Awareness Month (ovarian.org)
National Pediculosis (Head Lice) Prevention Month
National Piano Month
National Potato Month
National Preparedness Month
National Prime Beef Month
National Prosper Where You Are Planted Month
National Prostate Cancer Awareness Month
National Recovery Month
National Rice Month
National Sickle Cell Month
National Skin Care Awareness Month
National Wilderness Month
One-on-One Month
Passion Fruit and Peach Month
Peas and Radish Month
Pediatric Cancer Awareness Month
Pleasure Your Mate Month
Reunion Planning Month
Save The Koala Month
Sea Cadet Month
Self Improvement Month
Shameless Promotion Month
Southern Gospel Music Month
Sports and Home Eye Health and Safety Month
Subliminal Communications Month
United Planet Month
Update Your Resume Month
Virtual AKC Responsible Dog Ownership Days
Whole Grains Month
Women's Friendship Month
World Animal Remembrance Month
World Leukemia, Lymphoma And Myeloma Awareness Month
Observances this Week
Healthcare Environmental Services Week,
Second Week of September

International Housekeepers Week,
Second Week of September

National Historically Black Colleges & Universities Week,
Second Week of September

National Assisted Living Week,
Second Week of September

Suicide Prevention Week,
Second Week of September

Line Dance Week,
Second Monday to Saturday in September
Historical Events on September 9th
Born on September 9th
Died on September 9th