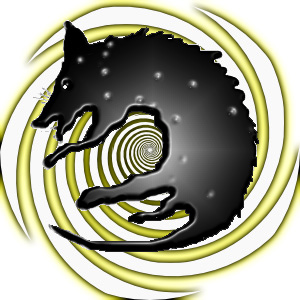 Holidays and Festivals
Mother's Day (Indonesia) * CLICK HERE
Dongzhi Festival (East Asia)
Proclamation of the Flag (Quebec) * CLICK HERE
National Date Nut Bread Day (Or September 8)
Christmas Eve Eve Eve
Christian Feast Day of Anastasia of Sirmium (Orthodox church)
Christian Feast Day of Frances Xavier Cabrini
Christian Feast Day of O Rex
Fête de la Houille Translation: Coal Day (French Republican)
The Second day of the Month of Nivôse in the French Republican Calendar
Toast of The Day
"May you never be without a drop at Christmas."
- Traditional
Drink of The Day
Cranberry Mint Margarita
16 oz. Cranberry/Raspberry Juice
8 oz. Lemon Lime Soda
6 oz. Silver Tequila
8 Mint Leaves for Garnish
Combine all ingredients except mint leaves in a pitcher. Serve over ice and garnish with two mint leaves. Makes 4 Servings
Wine of The Day
Chestnut Run Farm NV Spiced Sweet Asian Pear Wine
Style - Pear Wine
$15
Beer of The Day
Merry Monks' Ale
Brewer - Weyerbacher Brewing Co. Easton, PA
Style - Belgian-Style Tripel
Joke of The Day
An Avon lady was alone in an elevator when suddenly she had to fart. She promptly reached into her bag and sprayed the air with an Avon pine scented deodorizer.
Two floors later, a gentleman got on the elevator.
He began to sniff, and the Avon lady asked,
"Do you smell something?"
"Well, yes I do," he replied.
"What does it smell like?" she asked.
The bemused gentleman answered, "I'm not sure, but it kind of smells like someone shit under a Christmas tree."
Quote of The Day
"Marry an orphan, you'll never have to spend boring holidays with the in-laws."
- George Carlin
Whisky of The Day
Balblair 1991 Highland Single Malt Scotch Whisky
Price: $60
December Observances
AIDS Awareness Month
Art and Architecture Month
Awareness Month of Awareness Months Month
Bingo's Birthday Month
Bingo Month
Cancer-Related Fatigue Awareness Month
Choose a Summer Camp Month, Natl
Colorectal Cancer Education and Awareness Month
Identity Theft Prevention and Awareness Month
International Calendar Awareness Month
International Sharps Injury Prevention and Awareness Month
Learn A Foreign Language Month
National Drugged and Drunk Driving Prevention Month
National Hand Washing Awareness Month
National Made in America Month
National Sign-Up for Camp Month
National Tie Month
National Write A Business Plan Month
Nativity Fast (Eastern churches) starts September 1st
Operation Santa Paws December 1st - 24th
Quince and Watermelon Month
Read a New Book Month
Root Vegetables and Exotic Fruits Month
Safe Toys and Gifts Month
Seasonal Depression Awareness Month
Spiritual Literacy Month
Take a New Year's Resolution to Stop Smoking (TANYRSS) December 17th - February 5th
The Christmas Seal Campaign Month
Tomato and Winter Squash Month
Universal Human Rights Month
Winter-een-mas season (to celebrate the joy of video gaming)
World Aids Month
Worldwide Food Service Safety Month
Write (to) a Friend Month
Observances this Week
Las Posadas, December 16th through December 24th (Spain, Mexico, Guatamala, Southern USA)
Saturnalia, (Ancient Rome) December 17th - 23rd Christmas Bird Count Week, December 14th through February 5th
Halcyon Days,
7 days before and 7 days after the Winter Solstice
Historical Events on December 22nd
Born on December 22nd
Died on December 22nd