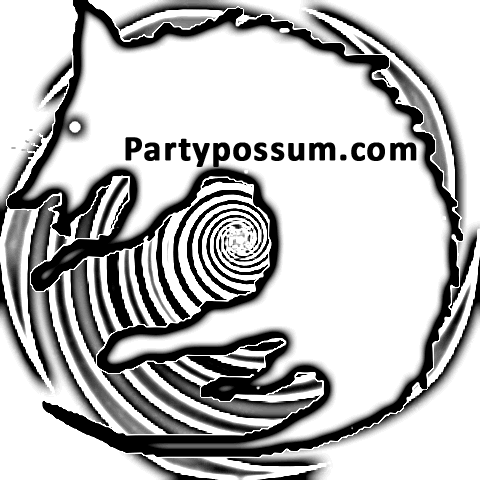 February 11th
Holidays and Celebrations
National Foundation Day (Japan)
* (See Below)
National Youth Day (Cameroon)
Armed Forces Day (Liberia)
Evelio Javier Memorial Day (Panay Island, Philippines)
National Inventors' Day (United States)
Independence Proclaimation Day (Norway) * (See Below)
Chineese (Lunar) New Year and Spring Festival Start of the Lunar Calender (2014) * CLICK HERE
Independence Anniversary (Vatican City)
Youth Day (Cameroon)
White Shirt Day a.k.a. Anniversary of White Shirt Day
Peppermint Patty Day a.k.a. Peppermint Pattie Day
Make a Friend Day
Be Electrific Day
National Shut-In Visitation Day
Satisfied Staying Single Day
Birthday of Thomas Edison (inventor)
Nelson Mandela Freedom Day (1990), a political prisoner for 27 years, is freed from Victor Verster Prison outside Cape Town, South Africa.
Don't Cry over Spilled Milk Day
Don't Shoot your friend in the face while Hunting Day. Vice President of the United States Dick Cheney shoots Harry Whittington in the face, neck, and upper torso while hunting quail (2006).
Beatles First Concert in the USA (1964) They hold their first concert in the United States at the Washington Coliseum in Washington, D.C.
Eva Gabor Day, Hungarian-born actress (1919 - d. 1995)
Max Baer Day, American boxer and actor (1909 - d. 1959)
Pro Sports Wives Day
Burt Reynolds Day, American actor (1936)
Leslie Nielsen Day, Canadian actor (1926)
Birthday of Manuel Noriega, Panamanian general (1938)
René Descartes Memorial Day, French philosopher (b. 1596 D: 1650)
Feast day of Our Lady of Lourdes (Roman Catholic Church)
Christian Feast Day of Benedict of Aniane
Christian Feast Day of Blaise
Christian Feast Day of Cædmon
Christian Feast Day of Gregory II

* National Foundation Day (Japan) 660 BC - Traditional founding date of Japan by Emperor Jimmu.
* Independence Proclaimation Day (Norway), 1814. Norway's independence is proclaimed, marking the ultimate end of the Kalmar Union.
Fête de la Chiendent Translation: Couch grass Day (French Republican)
The 23rd day of the Month of Pluviôse in the French Republican Calendar
Toast of The Day
"The Frenchman loves his native wine,
The German loves his beer.
The Englishman loves his 'alf and 'alf,
Because it brings good cheer.
The Irishman loves his " whiskey straight,
Because it gives him dizziness.
The American has no choice at all,
So he drinks the whole damn business."
- Traditional
Drink of The Day
Heartthrob
Hangar One Mandarin Blossom vodka
Aperol
blood orange juice
simple syrup
Vouvray brut sparkling wine
Shake everything but the wine. Strain into a champagne flute and top with Vouvray. Garnish with a blood orange half-moon.
Wine of The Day
Lone Canary 2006 "Rouge"
Columbia Valley
$25
Beer of The Day
- Eastern Hemisphere -
Fujizakura Kogen Beer Rauch Bock
Brewer - Fujikanko Kaihatsu Co. Ltd. ; Minamitsuru, Japan
Style - Smoked Beer
- In Celebration of National Foundation Day (Japan).

- Western Hemisphere -
Sexual Chocolate Imperial Stout
Brewer - Foothills Brewing ; Winston-Salem, NC, USA
Style - American-Style Imperial Stout
Joke of The Day
There was this little guy sitting in a bar, drinking, minding his own business when all of a sudden this great big guy comes in and -- WHACK!! -- knocks him clean off the bar stool and onto the floor. The big guy says, "That was a karate chop from Korea."
The little guy thinks "GEEZ," but he gets back up on the stool and starts drinking again when all of a sudden --WHACK-- the big guy knocks him down AGAIN and says, "That was a judo chop from Japan."
So the little guy has had enough of this... He gets up, brushes himself off and quietly leaves. The little guy is gone for an hour or so when he returned. Without saying a word, he walks up behind the big idiot and --BONG!!!-- bangs the big guy off his stool, knocking him out cold!!!
The little guy looks at the bartender and says, "When he comes to, tell him that was a crowbar from Sears."
Quote of the Day
"Beer he drank - seven goblets. His spirit was loosened.He became hilarious. His heart was glad and his face shown."
- from the Epic of Gilgamesh, 3000 B.C.
Whisky of The Day
Penderyn Single Malt Welsh Whiskey
$70
February Observances
AMD/Low Vision Awareness Month
Adopt A Rescued Rabbit Month
Aggressive Driving Month
American Heart Month
National Heart Healthy Month
American History Month
An Affair to Remember Month
Avocado and Banana Month
Bake for Family Fun Month
Beans (Dried and Fresh) Month
Berry Fresh Month
Black History Month
Burn Awareness Month
Canned Food Month
Celebration of Chocolate Month
Creative Romance Month
Dog Training Education Month
Exotic Vegetables and Star Fruit Month
Fabulous Florida Strawberry Month
From Africa to Virginia Month
National Get To Know An Independent Real Estate Broker Month
Grapefruit Month
Great American Pie Month a.k.a American Pie Month
International Boost Self-Esteem Month
International Expect Success Month
International Friendship Month
International Hoof-care Month
Jobs in Golf Month
Library Lovers' Month
Marfan Syndrome Awareness Month
Marijuana Awareness Month
National African American History Month
National Bird Feeding Month
National Black History Month
National Care About Your Indoor Air Month
National Cherry Month
National Children's Dental Health Month
National Condom Month
National Embroidery Month
National Fiber Focus Month
National Grapefruit Month
National Hot Breakfast Month
National Laugh-Friendly Month
National Mend A Broken Heart Month
National Parent Leadership Month
National Pet Dental Health Month
National Snack Food Month
National Teen Dating Violence Awareness Month
National Therapeutic Recreation Month
National Time Management Month
National Weddings Month
National Wild Bird Feeding Month
Parent Leadership Month, Natl
Plant The Seeds Of Greatness Month
Potato Lover's Month
Pull Your Sofa Off The Wall Month
Relationship Wellness Month
Responsible Pet Owner's Month
Return Shopping Carts to the Supermarket Month
Senior Independence Month
Spay/Neuter Awareness Month
Spiritual Teachers Month
Spunky Old Broads Month
Sweet Potato Month
Truck Month (GM)
Wise Health Care Consumer Month
Worldwide Renaissance of the Heart Month
Youth Leadership Month
Observances this Week
Dump Your Significant Jerk Week, The Week Before Valentines Day
Congenital Heart Defect Awareness Week, Second Week of February
Have A Heart for A Chained Dog Week, Second Week of February
Risk Awareness Week, Second Week of February
Great American Pizza Bake, Second Week of February
Kraut and Frankfurter Week, Second Week of February
Love Makes the World Go Round, But Laughter Keeps Us From Getting Dizzy Week, Second Week of February
World AG Expo, Second Week of February
World Duchenne Muscular Dystrophy Awareness Week, Second Week of February
Celebration of Love Week, Second Full Week of February
Children of Alcoholics Week, Second Full Week of February
Jell-O Week, Second Full Week of February
Love a Mench Week, Second Full Week of February
National Pancake Week, Second Full Week of February
International Flirting, Week of Valentines Day
Random Acts of Kindness Week, Second Full Week of February
Historical Events on February 11th
Born on February 11th
Died on February 11th