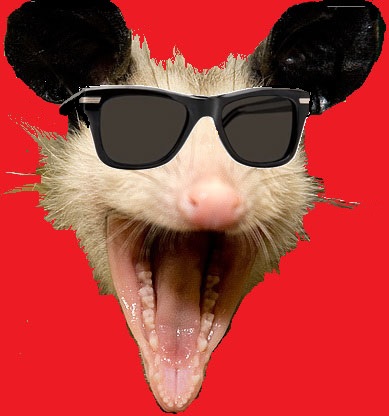 Holidays and Festivals
D-Day * (see below)
National Day (Sweden) * (See Below)
Flag Day (Sweden) * CLICK HERE
Queensland Day (Queensland)
Memorial Day (South Korea)
National Huntington's Disease Awareness Day (USA)
National Trails Day (USA)
National Gardening Exercise Day (USA)
National Yo-Yo Day (USA)
Cheer Coach Day
Feast of Saint Claudius
Feast of Saint Marcellin Champagnat
Feast of Saint Norbert of Gennep
Maiden Voyage Anniversary (Scientology)
* Mutek Festival - Montreal, Canada June 2 – 6 (5of5)
* Common Ridings Hawick, Scotland - First weekend in June - (1-3)
* D-Day - Anniversary of the allied invasion of Normandy, WWII * (see Drink of The Day)
* National Day (Sweden) Sweden celebrates flag day, its national holiday
Fête de la Pavot Translation: Poppy plant Day (French Republican)
The 18th day of the Month of Prairial in the French Republican Calendar
Toast of The Day
"Here's to cheating, stealing, fighting, and drinking.
If you cheat, may you cheat death
If you steal, may you steal a woman's heart.
If you fight, may you fight for a brother
And if you drink, may you drink with me."
- Traditional Irish
Drink of The Day
French Martini
50ml vodka
12.5ml chambord
25ml pineapple juice
Shake all ingredients with ice and strain into a martini glass
- In Rememberence of the Allied invasion of Normandy (6/6/1944)
Wine of The Day
Dyer (2006) Cabernet Sauvignon Diamond Mountain
Style - Cabernet Sauvignon
Napa Valley
$90
Beer of The Day
State Pen Porter
Brewer - Santa Fe Brewing Co., Santa Fe, NM
Style - Porter
- In celebration of New Mexico's Admission to Union on January 6th, 1912.
Joke of The Day
John meets Bill at the bar and he is looking somewhat sheepish and embarrassed.
Bill says, "Hey John, what's wrong?"
John says, "I received a party invitation last night and it plainly said 'Black Tie' only. But when I got there, everyone was wearing suits too!"
Quote of The Day
"The chief reason for drinking is the desire to behave in a certain way, and to be able to blame it on alcohol."
- Mignon McLaughlin (June 6th 1913 - December 20th 1983), an American journalist and author. Quot from "The Neurotic's Notebook" (1960).
Whisky of The Day
Jim Beam "Black" 8 Year Old Bourbon Whiskey
Price: $35
June Observances
African-American Music Appreciation Month
Antiphospholipid Antibody Syndrome Awareness Month
Aquarium Month
Audio Book Appreciation Month
Beautiful in Your Skin Month
Black Music Month
Cancer From The Sun Month
Cataract Awareness Month
Celibacy Awareness Month
Child Vision Awareness Month
Children's Awareness Month
Corn and Cucumber Month
Country Cooking Month
Dairy Alternatives Month
Dairy Month
Effective Communications Month
Entrepreneurs "Do It Yourself" Marketing Month
Fight the Filthy Fly Month
Fireworks Safety Month
Gay and Lesbian Pride Month
Great Outdoors Month
Home Safety Month
International Childhood Cancer Awareness Month
International Men's Month
International Surf Music Month
Lane Courtesy Month
Lemon and Mango Month
National Accordion Awareness Month
National Adopt a Cat Month
National Aphasia Awareness Month
National Bathroom Reading Month
National Camping Month
National Candy Month
National Caribbean-American Heritage Month
National Family Month
National Fresh Fruit and Vegetables Month
National Fruit and Veggies Month (Also September)
National GLBT (Gay,Lesbian,Bisexual & Transgender) Awareness Month
National GLBT (Gay,Lesbian,Bisexual & Transgender) Book Month
National Ice Tea Month
National Lady Lawyers Month
National Migraine Awareness Month
National Myasthenia Gravis Awareness Month
National R.O.S.E. Month
National Rescue a Cat Month
National Rivers Month
National Safety Month
National Smile Month
National Soul Food Month
National Steakhouse Month
National Student Safety Month
National Tire Safety Month
National Week of The Ocean Festival Sea-son Thursday before the Second Saturday in March through Second Saturday in June
Okra & Pluot and Aprium Month
Perennial Gardening Month
Pharmacists Declare War on Alcoholism Month
Potty Training Awareness Month
Professional Wellness Month
Rebuild Your Life Month
Skyscraper Month
Sports America Kids Month
Student Safety Month
Turkey Lovers' Month
Vision Research Month
Women's Golf Month
World Infertility Month
World Naked Bike Ride Month (Northern Hemisphere)
Observances this Week
Fishing Week First Week in June
National Business Etiquette Week First Full Week in June
National Headache Awareness Week First Full Week in June
National Sun Safety Week First Full Week in June
National Tire Safety Week First Full Week in June
Rip Current Awareness Week First Full Week in June
(World) Dystonia Awareness Week (DMRF) First Full Week in June
Superman Days First Thursday through Sunday in June
Historical Events on June 6th
Born on June 6th
Died on June 6th
840 Agobard, archbishop of Lyon (anti-semite)
1134 Norbertus van Xanten, monastery founder
1393 Emperor Go-En'yu of Japan (b. 1359)
1480 Vecchietta, Italian artist and architect (b. 1412)
1548 João de Castro, Portuguese noble and explorer (b. 1500)
1563 Ikeda Nagamasa, Japanese samurai commander (b. 1519)
1583 Nakagawa Kiyohide, Japanese warlord (b. 1556)
1671 Stenka/Stepan Razin, Russian cossack/boer leader, killed
1686 Joannes B van Neercassel, RC spiritual leader of Neth
1710 Francoise de la Baume Le Blanc, mistress of king Louis XIV
1730 Alain Emmanuel de Coëtlogon, Marshal of France (b. 1646)
1735 Georg Osterreich, composer
1740 Alexander Spotswood, British Crown Lieutenant Governor of Virginia (b. 1676)
1747 Jean Barriere, composer
1784 Joan van der Capellen tot den Pol, leader of democratic Patriots, Dutch politician (b. 1741)
1785 Johann Michael Demmler, composer
1799 Patrick Henry, American revolutionary (b. 1736)
1813 Alexandre-Théodore Brongniart, French architect (b. 1739)
1815 Samuel Whitbread, English Politician (b. 1758)
1816 Christiane Vulpius, wife of Johann W von Goethe
1832 Jeremy Bentham, English philosopher (b. 1748)
1836 Antons Klemens Theodor, king of Saksen (1827-36)
1840 Marcellin Champagnat, French priest (b. 1789)
1843 Friedrich Hölderlin, German poet and dramatist (b. 1770)
1852 Tommaso Marchesi, composer
1861 Count Camillo Benso di Cavour, Prime Minister of Italy (b. 1810)
1861 Giuseppe Concone, Italian singing teacher
1862 Turner Ashby, General, killed near Harrisonburg VA
1865 William Quantrill, American confederate raider (b. 1837)
1877 Prairie Flower, daughter of Ponca & chief Standing Bear
1878 Gottfried Herrmann, composer
1878 Robert Stirling, Scottish inventor (b. 1790)
1881 Henri Vieuxtemps, Belgian composer (b. 1820)
1883 Ciprian Porumbescu, composer
1891 John A. Macdonald, 1st Prime Minister of Canada (b. 1815)
1898 Constant A Serrure, Flemish historian
1914 Walter T Watts-Dunton, England, lawyer/poet/writer (Aylwin)
1916 Yuan Shikai, president of China, Chinese military officer and politician (b. 1859)
1917 Iacob Moresianu, composer
1922 Lillian Russell, American actress (b. 1860)
1926 Henry Tate, composer
1928 Heinrich Gottlieb Noren, composer
1934 Julije Kempf, Croatian historian and writer (b. 1864)
1935 Jacques Urlus, tenor (Opera of Leipzig, Song of the Earth)
1935 Julian Byng, British army officer (b. 1862)
1937 Jean Harlow, actr (Bombshell)
1939 Ford Madox Ford, writer
1940 E E Clive, actor (Bulldog Drummond, Night Muss Fall)
1941 Louis Chevrolet, American automotive pioneer (b. 1878)
1943 Karl Landsteiner, Austrian/US pathologist (Nobel 1930)
1943 Pandelis Pouliopoulos, secretary of the Communist Party of Greece (b. 1900)
1944 Danny Brotheridge, British lieutenant, 1st to die during D-Day
1944 Gerrit John van de Peat, artist/resistance fighter, executed
1945 Meinoud M Rost van Tonningen, anti semite/NSB (1937-41), suicide
1946 Gerhart Hauptmann, German dramatist, Nobel laureate (b. 1862)
1947 Norman Reid, Austrailian cricketer
1948 Louis Lumière, French movie pioneer (b. 1864)
1951 Lionel Hallam, cricketer (England capt 1921)
1951 Olive Tell, American actress (b. 1894)
1955 Max Meldrum, Scottish-born painter (b. 1875)
1956 Margaret Wycherly, actress (Claudia)
1958 Lily Theresa Strickland, composer
1961 Carl Gustav Jung, Swiss Psychiatrist
1961 Carl Jung, Swiss psychiatrist (b. 1875)
1962 Guinn Williams, actor (Big Boy-Circus Boy), dies of poisoning
1962 Yves Klein, French sculptor and painter (b. 1928)
1964 Robert Warwick, actor (Konga, Zorro, Lady Godiva)
1965 Lester Matthews, (Sir Dennis-Adv of Fu Manchu)
1966 Claudette Orbison, wife of singer Roy, dies in a motorcyle crash
1967 Edward G Givens Jr, Major USAF/astronaut, dies in an car crash
1968 Franklin C Fry, US minister (World Rad of Church)
1968 Randolph Churchill, son of Winston Churchill (b. 1911)
1968 Robert F. Kennedy, 64th United States Attorney General and politician (Sn-D-NY), assassinated in LA by Sirhan Sirhan (b. 1925)
1971 Arnold Elston, composer
1974 Blanche Yurka, actress (Tale of 2 Cities, Cry of Werewolf)
1974 Frank Sutton, American actor (b. 1923)
1975 Larry Blyden, American actor (Joe & Mabel, What's My Line) (b. 1925)
1976 J. Paul Getty, American industrialist, oil magnate (b. 1892)
1976 Victor Varconi, actor (Divine Lady, King of Kings) (b. 1891)
1977 Sophie Stewart, actress (As You Like It)
1979 Jack Haley, American actor (Wizard of Oz) (b. 1898)
1981 Carleton S. Coon, American anthropologist (b. 1904)
1982 Kenneth Rexroth, American poet (b. 1905)
1984 A(rthur) Bertram Chandler, Australian author (Empress of Outer Space) (b. 1912)
1984 Bill Voce, cricketer (key player of the Bodyline series), dies
1985 Siem Devout, Dutch actor, dies at 54
1986 Bhavana Balachandran, Indian actress
1988 Ella Raines, actress (Brute Force), dies of throat cancer at 66
1991 Larry Kert, actor (Tony-West Side Story), dies of AIDS at 60
1991 Stan Getz, American musician, jazz saxophonist (Girl from Impanima) (b. 1927)
1991 Sylvia Porter, economist/author (Money Book)
1992 Larrey Riley, American actor (Soldier Story, Knots Landing) (b. 1952)
1992 Thijs van Lier, lawyer/Dutch MP (PvdA)
1993 James Bridges, writer/director (Paper Chase)
1993 Peter Tazelaar, adjutant of Dutch queen Wilhelmina
1994 Barry Sullivan, American actor (Great Gadsby) (b. 1912)
1994 John Morey Downs, actor/dancer/singer
1994 John Slot, mayor of Eethen/Hardenberg/Ede
1994 Mark McManus, Scottish actor (Ned Kelly) (b. 1935)
1994 Peter Graves, English actor (Derby Day/Admirable Crichton)
1994 Willie Humphrey, jazz clarinetist
1995 Imam Elissa, singer
1995 James Anderson, writer
1996 George Davis Snell, American geneticist, Nobel laureate (b. 1903)
1996 Glyn Worsnip, broadcaster
1996 Jean Sinclair, teacher/campaigner
1996 Richard Michael Hills, comedy script writer
1999 Anne Haddy, Australian actress (b. 1930)
2000 Frédéric Dard, French writer (b. 1921)
2002 Robbin Crosby, American guitarist (Ratt) (b. 1959)
2003 Dave Rowberry, British musician (The Animals) (b. 1940)
2003 Ken Grimwood, American writer (b. 1944)
2005 Anne Bancroft, American actress (b. 1931)
2005 Dana Elcar, American actor (b. 1927)
2006 Arnold Newman, American photographer (b. 1918)
2006 Billy Preston, American musician (b. 1946)
2006 Hilton Ruiz, Puerto Rican jazz pianist (b. 1952)
2009 Jean Dausset, French immunologist, Nobel laureate (b. 1916)
2009 Jim Owens, American college football head coach (b. 1927)
2009 Mary Howard de Liagre, American actress (b. 1913)
2010 Marvin Isley, American Musician The Isley Brothers (b. 1953)
2013 Jerome Karle, American Nobel chemist (b. 1918)
2013 Esther Williams, American swimmer and actress (b. 1921)
2013 Tom Sharpe, British satirist and author
2015 Ronnie Gilbert, American folk singer (The Weavers)
2015 Ludvik Vaculik, Czech writer (Two Thousand Words)
2015 Vincent Bugliosi, American attorney/author (Helter-Skelter)
2016 Peter Shaffer, English playwright (Equus, Amadeus)
2016 Viktor Korchnoi, Russian-born chess grandmaster
2016 Kimbo Slice (Kevin Ferguson), American mixed martial artist
2016 Theresa Saldana, American actress (Raging Bull)