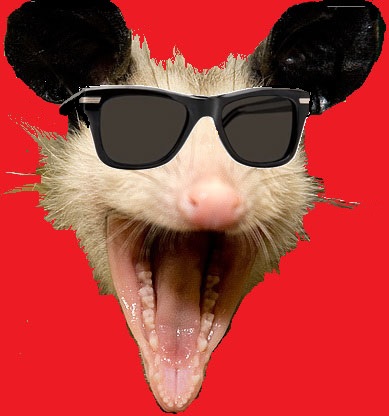 Holidays and Festivals
Independence Day (Tunisia) * (See Below)
International Day of the Francophonie * (See Below)
International Earth Day
Atheist Pride Day
National Agriculture Day
Great American Meat Out (Meatout) Day
Proposal Day
Kiss Your Fiancée Day
National Jump Out! Day
National Native HIV/AIDS Awareness Day
Shabbat Across America/Canada
Snowman Burning Day
Bed-in For Peace Day (John Lennon and Yoko Ono)
Won't You Be MY Neighbor Day, Birthday of Fred "Mr." Rodgers (TV host)
Earliest date for the Vernal Equinox
Chunfen (China)
Earth Day, during its first celebration in 1971. Now celebrated on April 22.
Festival Of Extraterrestrial Abductions Day a.k.a. Alien Abduction Day (Started at Toronto Alien Festival 2008)
International Astrology Day (astrologers and enthusiasts) (or March 21st).
Shunbun no Hi, a national holiday in Japan.
World Storytelling Day, a global celebration of the art of oral storytelling.
Earliest possible date for Good Friday (Christianity)
The second day of Quinquatria (Roman Empire)
Christian Feast Day of Abdon and Sennen, celebrated in Soissons, France
Christian Feast Day of Alexandra
Christian Feast Day of Cuthbert of Lindisfane, patron saint of Northumbria
Feast of Herbert
Feast of Wulfram
* Independence Day, independence of Tunisia from France in 1956. (Tunisia)
* International Day of the Francophonie (International Organization of the Francophonie)
March Equinox a.k.a. Northward Equinox Usually March 20th
The Vernal Equinox a.k.a. Spring Equinox, Spring Begins (Northern Hemisphere) * CLICK HERE
Autumnal Equinox a.k.a Fall Equinox, Fall Begins (Southern Hemisphere) * CLICK HERE
Bahá'í Naw-Rúz a.k.a. Bahai New Year (Bahai Calender), on the Northward Equinox * CLICK HERE
Noruz a.k.a. Nauroze, or Persion New Year (Iranian diaspora, Kurdish diaspora, Zoroastrians), on the Northward Equinox * CLICK HERE
Sham El Nessim (Egypt), On the March Equinox * CLICK HERE
Tamil and Bengali New Years (India, Bangladesh), On the March Equinox * CLICK HERE
Vishu (Kerala, India) New Year in Kerala, On the March Equinox * CLICK HERE
Ostara a.k.a. Ēostre (Wiccan, Germanic Neopagan), On the Spring Equinox (Northern Hemisphere)
Mabon (Neopagan), On the Autumnal Equinox (Southern hemisphere) (Neopagan Wheel of the Year)
Mothers Day (Arab Countries), On the March Equinox * CLICK HERE
World Storytelling Day On the March Equinox * CLICK HERE
World Citizen Day On the March Equinox * CLICK HERE
The Burning Of The Socks festival (Annapolis, Maryland, USA) On the March Equinox * CLICK HERE
National Festival of Trees (the Netherlands), Third Wednesday in March (or September 21st) * CLICK HERE
National Agriculture Day, Date Varies (Usually the first day of spring)
* National Cherry Blossom Festival (USA) March 20th through April 14th Fête de la Plantoir Translation: Dibber Day (French Republican)
The 30th day of the Month of Ventôse in the French Republican Calendar
Toast of The Day
"May God grant you many years to live,
for sure he must be knowing,
the earth has angels all too few
and heaven is overflowing."
- Traditional
Drink of The Day
Banshee
1 Part Creme De Banana
1 Part White Creme De Cocao
1 Part Cream
Wine of The Day
Calcareous Vineyards 2007 Cabernet Franc
Style - Cabernet Franc
Paso Robles
$40
Beer of The Day
Falcon Extra Brew 3.5%
Brewer - Carlsberg Sverige AB, Stockholm, Sweden
Style - European Style Low Alcohol Lager
ABV - 3.5%
Joke of The Day
A guy goes into a bar, orders twelve shots and starts drinking them as fast as he can.
The bartender says, "Dang, why are you drinking so fast?"
The guy says, "You would be drinking fast if you had what I had."
The bartender says, "What do you have?"
The guy says, "75 cents."
Quote of the Day
"Wine gives courage and makes men more apt for passion."
- Ovid (Publius Ovidius Naso) (March 20th 43 BC – 17 or 18AD ), a Roman poet.
Whiskey of The Day
Feckin Irish Whiskey
Price: $20
March Observances
Adopt A Rescued Guinea Pig Month
American Red Cross Month or Red Cross Month
Bell Peppers and Broccoli Month
Berries and Cherries Month
Brain Injury Awareness Month
Child Life Month
Colic Awareness Month
Colorectal Cancer Education and Awareness Month (Different sponsor than National Colorectal Cancer Awareness Month)
Credit Education Month
Deaf History Month (3/13 to 4/15)
Deep Vein Thrombosis (DVT) Month
Employee Spirit Month
Exotic Winter Fruit, Leeks and Green Onions Month
Expanding Girls' Horizons in Science and Engineering Month
National Expect Success Month
Holy Humor Month
Honor Society Awareness Month
Humorists Are Artists Month
International Expect Success Month
International Ideas Month
International Listening Awareness Month
International Mirth Month
International Women's Month
Malignant Hypertension Awareness & Training Month
March for Babies (March and April)
Music In Our Schools Month
National Athletic Training Month
National Caffeine Awareness Month
National Cheerleading Safety Month
National Chronic Fatigue Syndrome Awareness Month
National Clean Up Your IRS Act Month
National Color Therapy Month
National Colorectal Cancer Awareness Month (Different sponsor than Colorectal Cancer Awareness Month)
National Craft Month
National Ethics Awareness Month
National Eye Donor Month
National Frozen Food Month
National Irish-American Heritage Month
National Kidney Month
National Kite Month (3/31-4/30)
National March Into Literacy Month
National Multiple Sclerosis Education & Awareness Month
National Nutrition Month
National On-Hold Month
National Optimism Month
National Peanut Month
National Social Work Month
National Umbrella Month
National Women's History Month
Optimism Month
Play-the-Recorder Month
Poetry Month
Poison Prevention Awareness Month
Red Cross Month
Save Your Vision Month
Sing With Your Child Month
Small Press Month
Social Workers Month
Spiritual Wellness Month
Steroid Abuse Prevention Month
Supply Management Month
Umbrella Month, Natl
Vulvar Health Awareness Month
Workplace Eye Health and Safety Month
Workplace Eye Wellness Month
Youth Art Month
Observances this Week
St. Patrick's Week, Third Week in March
Inhalants and Poisons Awareness Week, Third Week in March Campfire USA Birthday Week, Third Full Week in March
Health Information Professionals Week, Third Full Week in March
National Animal Poison Prevention Week, Third Full Week in March
National Inhalant and Poisons Awareness Week, Third Full Week in March
Root Canal Awareness Week, Third Full Week in March
Health Information Professionals (HIP) Week, Third Full Week in March
American Chocolate Week, Third Full Week in March
Act Happy Week,
Third Monday to Sunday

Flood Awareness Week,
Third Work Week in March

Wellderly Week,
Third Work Week in March

Wildlife Week,
Third Work Week in March

World Folktales & Fables Week,
Third Work Week in March

Historical Events on March 20th
Born on March 20th
Died on March 20th
687 St. Cuthbert, patron saint of Northumbria (b. c. 634)
842 Alfonso II the Chaste, king of Asturia (791-842)
1191 Clement III, (Paolo Scolari), Pope (1187-91, 3rd crusades)
1239 Hermann von Salza, Grand Master of the Teutonic Knights (b. 1179)
1351 Mohammed ibn-Tughluq, sultan of Delhi India
1390 Alexios III, Emperor of Trebizond (b. 1338)
1393 Johannes Nepomucenus, (Jan Nepomucky), Czech saint
1413 King Henry IV of England (b. 1367)
1415 Henry IV Bolingbroke, King of England (1399-1413), dies at 45
1501 Jean Carondelet, lawyer/chancellor of Burgundy (1480-96), dies at 72
1531 Sicke Freerks/Frericx, (Cutter), Dutch anabaptist, beheaded
1549 Thomas Seymour of Sudely, English Lord Admiral, widower of Queen Catherine Parr, beheaded (b. 1508)
1568 Albrecht von Hohenzollern, 1st duke of Prussia
1568 Duke Albert of Prussia (b. 1490)
1586 Richard Maitland, Scottish statesman and historian (b. 1496)
1617 Franciscus Aguilon, physicist/theologist/mathematician
1619 Matthias II, Holy Roman Catholic emperor (1611-19) (b. 1557)
1646 Matthew Vossius, historian (Annales Holland Zelandiaeque)
1673 Augustyn Kordecki, Polish prior (b. 1603)
1703 Johann Kunckel/Kunkel, German alchemist/ambassador to Sweden
1730 Adrienne Lecouvreur, French actress (b. 1692)
1732 Johann Ernst Hanxleden, German philologist (b. 1681)
1746 Nicolas de Largillière, French painter (b. 1656)
1751 Frederick Louis, English prince of Wales/son of George I
1757 Johann Paul Kunzen, compose
1767 Firmin Abauzit, French huguenot/scholar
1780 Sir Benjamin Truman English brewer (b. 1699/1700)
1793 William Murray, 1st Earl of Mansfield, Scottish judge and politician (b. 1705)
1804 Ignaz Malzat, composer
1812 Jan Ladislav Dussek, Bohemian pianist/composer
1835 Louis-Leopold Robert, French painter (b. 1794)
1848 Abraham des Amorie van der Hoeven, Dutch theologist/poet
1855 Joseph Aspdin, English mason and inventor (b. 1788)
1865 Keisuke Yamanami, Japanese samurai (b. 1833)
1866 Rikard Nordraak, composer
1871 Antonio Buzzolla, composer
1873 Adolfe Louis Eugene Fetis, composer
1874 Hans Christian Lumbye, Danish composer (b. 1810)
1878 Julius Robert von Mayer, German physician and physicist (b. 1814)
1887 Pavel Annenkov, Russian literature historian
1890 Alexander F. Mozhaiski, aviation pioneer (b. 1825)
1892 Arthor Goring Thomas, composer
1894 Lajos Kossuth, Hungarian freedom fighter/president (1849)
1897 Apollon Maykov, Russian poet (b. 1821)
1899 Franz Ritter von Hauer, Austrian geologist (b. 1822)
1899 Martha M Place, of Bkln, becomes 1st woman to be executed in an electric chair.
1910 Félix Tournachon, (Nadar), French writer/photographer
1911 Jean-Theodore Radoux, composer
1913 Christian Barnekow, composer
1913 Song Jiao-ren, leader Chinese Guomindang-Party
1916 Ota Benga, Congolese pygmy (b. 1884)
1918 Lewis A. Grant, American Civil War General (b. 1828)
1920 Venustiano Carranza, president Mexico (1915-20), murdered
1925 George Nathaniel Curzon, British statesman, Foreign minister (1919-22) (b. 1859)
1928 Fred Rogers, childrens show host (Mr Rogers Neighborhood)
1929 Ferdinand Foch, French commander of allied forces in World War I (b. 1851)
1931 Hermann Müller, Chancellor of Germany (b. 1876)
1933 Giuseppe (Joe) Zangara, electrocuted for assassination attempt on Franklin Roosevelt (b. 1900)
1934 A Emma W T von Waldeck-Pyrmont, Dutch queen (& regent)
1934 Queen Emma of the Netherlands (b. 1858)
1936 Durant Clifford Parkin, cricketer (Tests for S Afr 1891-92), dies
1940 Alfred Ploetz, German physician, biologist, and eugenicist (b. 1860)
1941 D A van den Bosch, anti-nazi clergyman (Amersfoort Camp)
1942 Theodoro Valcarcel, composer
1944 Felix Woyrsch, composer
1947 Sigurd Wallén, Swedish actor and filmdirector (b. 1884)
1950 Walter Eucken, German economist
1951 Jan Ingenhoven, composer
1951 Kathleen Lockhart Manning, composer
1953 Graciliano Ramos, Brazilian author (Vidas Secas)
1962 Andrew E Douglass, Dendrochronologer (Study of Tree Rings)
1962 C Wright Mills, US sociologist (Power Elite)
1963 Karl Otten, writer
1964 Brendan Behan, Irish playwright and author (b. 1923)
1964 Jean Rogister, composer
1967 A J F Moody, 1st US Army General to die in Vietnam
1968 Carl T Dreyer, Danish director (Passion of Jeanne d'Arc)
1969 Henri Longchambon, French politician (b. 1896)
1970 Manolis Chiotis, Greek bouzouki virtuoso and song writer (b. 1920)
1972 Aad de Haas, Dutch religious painter/graphic artist
1972 Jan Engelman, Dutch poet/art critic (At the Front)
1972 Marilyn Maxwell, American actress (Grace-Bus Stop) (b. 1921)
1974 (Lavinia) Marian Fleming Poe, Black US advocate in Virg
1974 Chet Huntley, American television journalist (NBC Huntley-Brinkley Report) (b. 1911)
1976 Michael Goodliffe, actor (Gorgon, 7th Dawn, Way Out)
1981 Gerry Bertier, American wheelchair Olympian (b. 1953)
1982 Hendrik L van Beek, Dutch vice-admiral
1983 Ivan Matveyevich Vinogradov, Russian mathematician (b. 1891)
1987 Norman Harris, guitarist (O'Jays)
1988 Gil Evans, Canadian/US jazz composer (Out of the Cool)
1990 Jannetje Visser-Roosendaal, Dutch writer
1990 Jev Jasjin, Russian soccer goalie
1990 Lev Yashin, Soviet footballer (b. 1929)
1991 Conor Clapton, Eric Clapton's son, falls out of 53rd floor window (Tears in Heaven) (b. 1986)
1992 Avonne Taylor, actress (My Best Girl, Honor Among Lovers)
1992 Frank Westbrook, dancer/choreographer
1992 Georges Delerue, French film composer (Hiroshima, My Love) (b. 1925)
1993 Claudia Yeltsin, mother of Russian president Yeltsin
1993 Jonathan Ball, English youngster, killed by IRA (3yo)
1993 Polykarp Kusch, German-born American physicist, Nobel laureate (b. 1911)
1994 Lewis Grizzard, American humorist (b. 1946)
1995 Big John Studd, American professional wrestler (b. 1948)
1995 Merv Harvey, cricketer (scored 12 & 31 in Test Aus v Eng 46-47)
1995 Rachida Hammadi, Algerian TV journalist, murdered
1995 Sidney Kingsley, US playwright (Pulitzer prize 1934)
1996 Alan Ridout, composer
1996 Claude Bourdet, human rights activist/journalist
1996 Victor Zorza, journalist/Russian specialist
1997 Carlo Fassi, figure skating coach (Fleming, Hamill)
1997 Grace Hefner, mother of Hugh Hefner (Playboy)
1997 Tony Zale, American boxer (b. 1913)
1997 V. S. Pritchett, British writer and critic (b. 1900)
1998 George Howard, American jazz saxophone musician (b. 1956)
2000 Gene Eugene, Canadian actor and singer (b. 1961)
2001 Luis Alvarado, Puerto Rican baseball player (b. 1949)
2003 Sailor Art Thomas, American professional wrestler (b. 1924)
2004 Pierre Sévigny, Canadian military officer and politician (b. 1917)
2004 Queen Juliana of the Netherlands (b. 1909)
2005 Armand Lohikoski, Finnish film director (b. 1912)
2007 Gilbert E. Patterson, presiding bishop of COGIC (b. 1939)
2007 Hawa Yakubu, Ghanaian politician (b. 1948)
2007 Taha Yassin Ramadan, Iraqi politician (b. 1938)
2008 Brian Wilde, English actor (b. 1921)
2008 Eric Ashton, English rugby league footballer (b. 1935)
2008 Klaus Dinger, German Musician (b. 1946)
2008 Shoban Babu, Indian actor (b. 1937)
2009 Mel Brown, American/Canadian Blues Guitarist (b. 1939)
2010 Girija Prasad Koirala, Nepalese politician (b. 1925)
2010 Liz Carpenter, American feminist writer (b. 1920)
2010 Stewart Udall, American politician, environmentalist (b. 1920)
2011 Johnny Pearson, British Composer (b. 1925)
2012 Jim Stynes, Irish Australian rules footballer
2012 Mel Parnell (Melvin), American Major League Baseball pitcher
2013 Zillur Rahman, 19th President of Bangladesh (b. 1929)
2013 James Herbert, British horror writer
2014 Hilderaldo Bellini, Brazilian footballer
2015 Malcolm Fraser, Australian Prime Minister (Liberal, 1975-83)
2015 Robert Kastenmeier, American politician (Rep-D-WI, 1959-91)
2015 Gregory Walcott, American actor (Plan 9 from Outer Space)
2016 Anker Jørgensen, Danish politician, Prime Minister of Denmark (1972-3, 75-82)