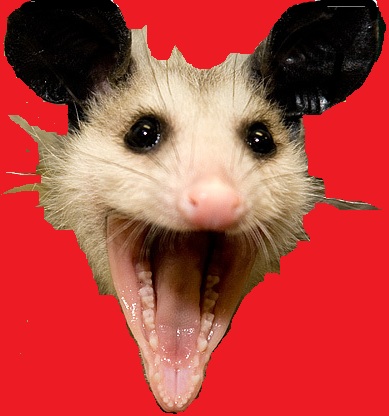 Holidays and Festivals
National Day (Cameroon)
Independence Day (East Timor)
Flag Day (Sudan) * CLICK HERE
Independence Day (Cuba) * (See Drink of the Day)National Day of Hatred (Cambodia)
Weights & Measures Day
Everybody Draw Mohammad Day (Free Speach Movement)
National Employee Health & Fitness Day
Eliza Doolittle Day
Frigga Blót (Germanic Neopaganism)
Be a Millionaire Day
Pick Strawberries Day
Christian Feast Day of Abercius and Helena
Christian Feast Day of Austregisilus
Christian Feast Day of Baudilus
Christian Feast Day of Bernardino of Siena
Christian Feast Day of Ivo of Chartres
Christian Feast Day of Lucifer of Cagliari
Christian Feast Day of Sanctan
Fête de la Luzerne Translation: Alfalfa Day (French Republican)
The First day of the Month of Prairial in the French Republican Calendar
Toast of The Day
"Here's to your health!
You make age curious, Time furious, and all of us envious."
- Traditional Irish
Drink of The Day
Cuba Libre
1 Part Rum
Fill With Cola
Add Lime Garnish
- In Celebration of Cuban Independence Day
Wine of The Day
Fiddletown Cellars (2008) "Old Vine"
Style - Zinfandel
Fiddletown
$20
Beer of The Day
Fuller's ESB
Fuller Smith & Turner
Style - Extra Special Bitter
ABV - 5.9%
Joke of The Day
A woman walks into a hardware store and says "I want to buy a hinge." The clerk says "Do you wanna screw for that hinge?" The woman says, "No, but I'll go down on you for the toaster.
Quote of The Day
"My grandmother started walking 5 miles a day at 60. She's 97 now & we don't know where the hell she is"
- Unknown
Whiskey of The Day
Baker's Kentucky Straight Bourbon Whiskey
Distiller: Jim Beam Distillery (Clermont, KY)
Age: 7 years
ABV: 53.5% (107 proof)
Price: $40-50 (750mL)
www.smallbatch.com
May Observances
ALS (Amyotrophic Lateral Sclerosis or Lou Gehrig's Disease) Awareness Month
APS (Antiphospholipid Antibody Syndrome) Awareness Month
American Wetlands Month
Arthritis Awareness Month
Asian American and Pacific Islander Heritage Month
Awareness of Medical Orphans Month
Bicycle Safety Month
Borderline Personality Disorder Month
Brain Tumor Awareness Month
Carrots and Cauliflower Month
Celiac Awareness Month
Clean Air Month
Community Living Month (Ontario, Canada)
Creative Beginnings Month
Date Your Mate Month
EcoDriving Month
Family Wellness Month
Fibromyalgia Education and Awareness Month
Freedom Shrine Month
Gardening for Wildlife Month
Get Caught Reading Month
Gifts From The Garden Month
Go Fetch! Food Drive for Homeless Animals Month
Good Car-Keeping Month, Natl
Grapefruit and Kiwi Month
Haitian Heritage Month
Heal the Children Month
Healthy Vision Month
High Blood Pressure Education Mont
Huntington's Disease Awareness Month
Internal Audit Awareness Month, Intl
International Audit Month
International Business Image Improvement Month
International Civility Awareness Month
International Multiple Sclerosis Month
International Victorious Woman Month
Jewish-American Heritage Month
Latino Books Month
(World) Lyme Disease Awareness Month
Melanoma and Skin Cancer Detection and Prevention Month
National Allergy and Asthma Awareness Month
National Arthritis Month
National Barbecue Month
National Better Hearing and Speach Month
National Bike Month
National Blood Pressure Month
National Cancer Research Month
National Correct Posture Month
National Egg Month
National Electric Safety Month
National Family Month (5/12 to 6/16)
National Foster Care Month
National Good Car Keeping Month
National Hamburger Month
National Hepatitis Awareness Month
National Inventors Month
National Lupus Awareness Month
National Meditation Month
National Mediterranean Diet Month
National Mental Health Month
National Military Appreciation Month
National Motorcycle Safety Month
National Moving Month
National Neurofibromatosis (NF) Awareness Month
National Older Americans Month
National Osteoporosis Awareness and Prevention Month
National Photo Month
National Photograph Month
National Physical Fitness and Sports Month
National Physiotherapy Month
National Prepare To Buy a Home Month
National Preservation Month
National Recommitment Month
National Salad Month
National Salsa (Food) Month
National Smile Month
National Stroke Awareness Month
National Sweet Vidalia Onions Month
National Teen Self-Esteem Month
National Tuberous Sclerosis Month
National Vinegar Month
National Week of The Ocean Festival Sea-son Thursday before the Second Saturday in March through Second Saturday in June
National Youth Traffic Safety Month
Personal History Month
Potatoes and Limes Month
Prader-Willi Syndrome Awareness Month
Preeclampsia Awareness Month
Prepare Tomorrow's Parents Month (5/12-6/16)
REACT Month
Revise Your Work Schedule Month
Skin Cancer Awareness Month
Strike Out Strokes Month
Sweet Vidalia Month, Natl
Tay-Sachs and Canavan Diseases Awareness Month
Teen CEO Month
Teen Self Esteem Month
Tennis Month
Tourette Syndrome Awareness Month (5/15 - 6/15)
Toxic Encephalopathy and Chemical Injury Awareness Month
Ultra-violet Awareness Month
Women's Health Care Month
Young Achiever Month
Young Achievers of Tomorrow Month
Observances this Week
Arbour Week (Prince Edward Island, Canada),
Third Week in May
*
CLICK HERE

National Emergency Medical Services (EMS) Week,
Third Week in May
National Dog Bite Prevention Week,
Third Full Week in May

National Educational Bosses' Week,
Third Full Week of May

National New Friends, Old Friends Week,
Third Full Week in May

National Bike to Work Week,
Third Full Week in May

National Bike Week (USA),
Third Full Week in May

National Medical Transcription Week,
Third Full Week in May

National Backyard Games Week,
Third Full Week in May

International Coaching Week,
Third Full Week in May
(Moved from February in 2013) World Trade Week,
12 Days Starting Second Monday in May
Recreational Water Illness and Injury Prevention Week, Week before Memorial Day
National Safe Boating Week, 7 Days ending the last Friday before Memorial Day
Historical Events on May 20th
Born on May 20th
Died on May 20th
188 Ana Néri, Brazilian nurse (b. 1814)
685 King Ecgfrith of Northumbria (b. 645)
1277 John XXI (Petrus Juliani, Hispanus), Port Pope (1276-77) (b. 1215)
1285 John II of Jerusalem, King of Cyprus (b. 1259)
1444 Bernardinus van Siena, Italian Franciscan missionary, saint (b. 1380)
1449 Peter, Prince/regent of Portugal/writer (Virtuosa Benfeitoria)
1471 Henry VI, king of England (1422-61, 70-71)/France (1431-71)
1503 Lorenzo de Medici, Italian patron (b. 1463)
1506 Christopher Columbus, Italian explorer, dies in poverty (b. 1451)
1509 Catharina Sforza, Italian duchess of Forli
1550 Ashikaga Yoshiharu, Japanese shogun (b. 1510)
1597 Matthijs Heldt, dies in battle
1622 Osman II, Ottoman Sultan (1618-22) (b. 1604)
1648 Wladyslaw IV Wasa, King of Poland (b. 1595)
1650 Francesco Sacrati, composer
1669 Joris van der Hagen, landscape painter, dies
1677 George Digby, 2nd Earl of Bristol, British statesman (b. 1612)
1713 Thomas Sprat, English writer (b. 1635)
1717 John Trevor, British statesman (b. 1637)
1722 Sébastien Vaillant, French botanist (b. 1669)
1732 Thomas Boston, Scottish church leader (b. 1676)
1751 Domingo Miguel Bernaube Terradellas, composer
1782 Carlo Giovanni Testori, composer
1782 Christoph Gottlieb Schroter, composer
1782 William Emerson, British mathematician (b. 1701)
1793 Charles Bonnet, Swiss naturalist (b. 1720)
1795 Ignác Martinovics, Hungarian physicist/revolutionary, beheaded
1812 Count Hieronymus von Colloredo, Archbishop of Salzburg (b. 1732)
1825 Papaflessas, Greek priest and government official (b. 1788)
1834 Gilbert du Motier, French statesman (b. 1757)
1834 Marie-Joseph-Paul-Yves-Roch-Gilbert de Motier, nobleman
1834 Marquis de Lafayette, French general
1841 Joseph Blanco White, British theologian (b. 1775)
1847 Mary Lamb, writer
1864 John Clare, English poet (Little Trotty Wagtail)
1873 Sir George-Étienne Cartier, French-Canadian statesman (b. 1814)
1875 Amalia, wife of King Otto of Greece
1876 Harold, grandson of English queen Victoria, dies at 8 days old
1876 Khristo Botev, Bulgarian poet
1880 Eugene LFC prince the Ligne, Belgian prince of Ambise
1883 William Chambers, author/publisher
1896 Clara Josephine Wieck Schumann, German pianist and composer (b. 1819)
1900 Gustav Heinrich Graben-Hoffman, composer
1909 Ernest Hogan, blackface comedian and musician (b. 1859)
1910 Jean-Baptiste Theodore Weckerlin, composer
1911 E M Grace, cricketer (one Test v Australia 1880, 36 & 0)
1917 Philipp von Ferrary, Italian philatelist (b. 1850)
1917 Valentine Fleming, Scottish politician (b. 1887)
1919 Jacob Verdam, philosopher
1923 Hans Goldschmidt, German chemist
1926 Dick Pougher, cricketer (17 & 3-26 in only Test for Engld 1892)
1935 Ivans (Jacob van Schevichaven), lawyer/detective writer
1939 Joe Carr, NFL hall of famer/NFL president (1921-39)
1940 Amar Singh, cricketer (of pneumonia Indian pace bowler 1932-36)
1940 Joris (Georges) van Severen, Flem fascist/Member of parliament
1940 Verner von Heidenstam, Swedish writer, Nobel laureate (b. 1859)
1946 Jacob Ellehammer, Danish inventor (b. 1871)
1947 Georgios Siantos, general secretary of the Communist Party of Greece (b. 1890)
1947 Philipp Lenard, Austrian physicist, Nobel laureate (b. 1862)
1949 Randolph West, American biochemist, known for the Dakin-West reaction (b. 1890)
1956 Andre Eugene Maurice Charlot, actor (Summer Storm)
1956 Max Beerbohm, English theater critic, writer (Yet Again) (b. 1872)
1959 Alfred Schutz, Austrian/US architect/philosopher
1961 Josef "Pips" Priller, German fighter ace (b. 1915)
1968 Albert Hartkopf, cricketer (one Test for Australia)
1968 Kees van Dongen, Dutch/French painter
1969 Fred Sherman, actor (Chain Lightning)
1969 Royal Beal, actor (Death of a Salesman), dies of cancer
1971 Waldo Williams, Welsh poet (b. 1904)
1972 Cornelis J van der Klauw, Dutch biologist/zoologist
1972 Walter Winchell, columnist/narrator (Untouchables)
1973 Jarno Saarinen, Finnish motorcycle racer (b. 1945)
1975 Barbara Hepworth, British sculptor (b. 1903)
1975 Dame Barbara Hepworth, English sculptor, dies in fire at 72
1975 Jacques Stehman, composer, dies at 62
1976 Syd Howe, Canadian ice hockey player (b. 1911)
1976 Zelmar Michelini, Uruguayan politician, member of the Christian-Democrat party, and Héctor Gutiérrez Ruiz "disappeared" (b. 1924)
1980 Jack Walsh, cricketer (at Wallsend)/commentator (NBN)
1984 Peter Bull, British actor (Dr Doolittle)
1985 George Memmoli, actor (Earl-Hello Larry)
1986 Bernard Naylor, composer
1986 Willem Pee, Belgian linguistic
1989 Anton Diffring, actor (Zeppelin, Fahrenheit 451)
1989 Gilda Radner, American comedian and actress (SNL, Haunted Honeymoon) (b. 1946)
1989 John R Hicks, English economist (Nobel laureate 1972) (b. 1904)
1991 Julian Orbon De Soto, composer
1992 Roger Keith Coleman, American convict (b. 1958)
1993 Max Klein, inventor (paint by numbers)
1994 Dallas Pratt, collector
1994 Ronald Russell, actor/manager (We Are Angels)
1994 Vivien John, artist
1996 Eric Davidson, comedy scriptwriter
1996 George Malcolm Thomson, journalist
1996 Jack Wyngaard, dancer
1996 Janaki Ramachandran, PM of Indian state of Tamil Nadu (1988)
1996 Jon Pertwee, British actor (Dr Who) (b. 1919)
1996 Julius Marmur, biochemist/geneticist
1996 Lewis B Combs, naval commander/civil engineer
1997 Virgilio Boat, president of Colombia (1986-90)
2000 Jean Pierre Rampal, French flutist (b. 1922)
2000 Malik Sealy, American basketball player (b. 1970)
2001 Renato Carosone, Italian musician (b. 1920)
2002 Stephen Jay Gould, American paleontologist (b. 1941)
2005 Paul Ricoeur, French philosopher (b. 1913)
2005 William Seawell, United States Army Brigadier General (b. 1918)
2007 Norman Von Nida, Australian golfer (b. 1914)
2008 Hamilton Jordan, former Carter White House Chief of Staff (b. 1944)
2009 Arthur Erickson, Canadian architect (b.1924)
2009 Lucy Gordon, British model and actress (b. 1980)
2011 Randy Savage, American Pro-Wrestler (b. 1952)
2012 Abdel Basset Ali Al-Megrahi, convicted bomber (Pan Am 103
2012 Robin Gibb, British singer song-writer
2013 Ray Manzarek, American keyboardist (the Doors) (b. 1939)
2013 Henri Dutilleux, French composer (b. 1916)
2014 Phil Sharpe, English cricketer