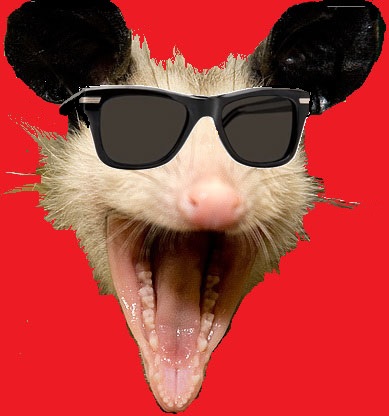 Holidays and Festivals
Republic Day (Niger)
National Day (Qatar)
International Migrants Day (International)
New Jersey Day (New Jersey, USA)
Underdog Day
Bake Cookies Day
National Roast Suckling Pig Day
Eponalia, feast of Epona, celebrated during Saturnalia. (Roman Empire)
Christian Feast Day of Flannan
Christian Feast Day of Gatianus of Tours
Christian Feast Day of O Adonai
Christian Feast Day of Our Lady of Expectation
Christian Feast Day of Sebastian (Eastern Orthodox)
Christian Feast Day of Winibald
Fête de la Truffe Translation: Truffle Day (French Republican)
The 28th day of the Month of Frimaire in the French Republican Calendar
Toast of The Day
"Christmas...
Here's to holly and ivy hanging up,
And to something wet in every cup."
- Traditional
Drink of The Day
Jello Shots
6-ounce package gelatin
2 cups boiling water
6 ounces cold water
10 ounces 80-proof Clear Alcohol
In a bowl, mix boiling water with the powdered gelatin until fully dissolved. Wait a minute to fully activate the gelatin.
Let gelatin cool for five to ten minutes to reduce alcohol vapor loss.
Stir in cold water and alcohol.
Pour resulting mixture into shot glasses or plastic cups.
- The maximum alcohol content is somewhere between 19 and 20 foz of vodka to a 3 oz package of gelatin powder dissolved in 4 fl oz boiling water = about 30% alcohol by volume.
Wine of The Day
Winter Hill (2008) Sauvignon Blanc
Style - Sauvignon Blanc
Stellenbosch
$15
Beer of The Day
Storm King Stout
Brewer - Victory Brewing, Downingtown, Pennsylvania, USA.
Style - Russian Imperial Stout
ABV - 9.1%
Joke of The Day
A little boy goes to his mother one day with a puzzled look on his face.
'Say, Mom, why is my big brother named Mighty Storm?'
'Because he was conceived during a mighty storm,' she replied.
'Why is my sister's name Cornflower?' he asked.
'Well, your father and I were in a corn field when we made her,' the mother replied.
'And why is my other sister named Moonchild?' he asked.
'We were watching the moonlanding while she was conceived,' she replied.
'Tell me, Torn Rubber, why are you so curious?
Quote of The Day
"If, someday, we all go to prison for downloading music; I hope they separate us by genres."
- Unknown
December Observances
AIDS Awareness Month
Art and Architecture Month
Awareness Month of Awareness Months Month
Bingo's Birthday Month
Bingo Month
Cancer-Related Fatigue Awareness Month
Choose a Summer Camp Month, Natl
Colorectal Cancer Education and Awareness Month
Identity Theft Prevention and Awareness Month
International Calendar Awareness Month
International Sharps Injury Prevention and Awareness Month
Learn A Foreign Language Month
National Drugged and Drunk Driving Prevention Month
National Hand Washing Awareness Month
National Made in America Month
National Sign-Up for Camp Month
National Tie Month
National Write A Business Plan Month
Nativity Fast (Eastern churches) starts September 1st
Operation Santa Paws December 1st - 24th
Quince and Watermelon Month
Read a New Book Month
Root Vegetables and Exotic Fruits Month
Safe Toys and Gifts Month
Seasonal Depression Awareness Month
Spiritual Literacy Month
Take a New Year's Resolution to Stop Smoking (TANYRSS) December 17th - February 5th
The Christmas Seal Campaign Month
Tomato and Winter Squash Month
Universal Human Rights Month
Winter-een-mas season (to celebrate the joy of video gaming)
World Aids Month
Worldwide Food Service Safety Month
Write (to) a Friend Month
Observances this Week
Gluten-free Baking Week, Full Week Before Christmas
Las Posadas, December 16th through December 24th (Spain, Mexico, Guatamala, Southern USA)
Saturnalia, (Ancient Rome) December 17th - 23rd
Christmas Bird Count Week, December 14th through February 5th
Halcyon Days, 7 days before and 7 days after the Winter Solstice
Historical Events on December 18th
Born on December 18th
1507 Ōuchi Yoshitaka, Japanese daimyo (warlord) (d. 1551)
1562 Philipp Dulichius, composer
1569 Jakob Hassler, composer
1602 Simonds d'Ewes, English historian and politician (d. 1650)
1610 Charles Du Fresne Du Cange, French philologist and historian (d. 1688)
1620 Heinrich Roth, German Sanskrit scholar (d. 1668)
1633 Adriaen Melar, Flemish engraver, baptised
1633 Willem van de Velde the Young, Dutch seascape painter, baptised
1635 Antonius Matthaeus, Dutch lawyer, historian
1661 Christopher Polhem, Swedish scientist and inventor (d. 1751)
1662 James Douglas, 2nd Duke of Queensberry, Scottish politician (d. 1711)
1667 Wenzel Ludwig von Radolt, composer
1707 Charles Wesley, English composer, co-founder (Methodist movement) (d. 1788)
1725 Johann Salomo Semler, German historian and Bible commentator (d. 1791)
1734 Jean-Baptiste Rey, French conductor and composer (d. 1810)
1760 Knud L Rahbek, Danish literary (Om sku skuespillerkunsten)
1778 Joseph Grimaldi, English actor, dancer, pantomimist ("greatest clown in history") (d. 1837)
1786 Carl Maria von Weber, German romantic composer (Der Freischutz)
1788 Camille Pleyel, Austrian piano builder, composer
1803 William Allen (Rep/Gov-Oh)
1811 Alexander Sandor Asboth, Bvt Mjr Gen (Union volunteers) (d. 1868)
1812 Wiktor Kazynski, composer
1816 Alfred Elzey Jones, Major General (Confederate Army) (d. 1871)
1819 Yakov Petrovich Polonsky, Russian poet (Stichotvorenija)
1825 Charles Griffin, American Major General (Union volunteers) (d. 1876)
1825 John S. Harris, American politician (d. 1906)
1826 Charles-A Chatrian (Erckmann-C), French writer (L'ami Fritz)
1826 Mercer Brooke John, (Confederate Navy) (d. 1906)
1835 George Dashiell Bayard, Brigadier General (Union volunteers) (d. 1862)
1835 Lyman Abbott, American author (d. 1922)
1837 A Adolf Daens, Belgian priest, Dutch party founder (CVP)
1844 Lujo (Ludwig J von]) Brentano, German economist
1847 Augusta Holmès, French composer (d. 1903)
1848 Karl Schroder, composer
1849 Henrietta Edwards, Canadian activist and author (d. 1931)
1851 Graciano Lopez Jaena, Filipino journalist, orator and satirist (d. 1896)
1852 Gaetano Coronaro, composer
1856 J(oseph) J(ohn) Thomson, English physicist, physicist discovered electron (Nobel Prize laureate 1906) (d. 1940)
1860 Edward Alexander MacDowell, American composer (Indian Suite), and pianist (d. 1908)
1861 Lionel Monckton, English composer (d. 1924)
1863 French Ferdinand, archduke of Austria (Sarajevo, WW I) (d. 1914)
1867 Antoon van Welie, Dutch painter
1867 Foxhall P. Keene, American polo player (d. 1941)
1870 Andres Randolf, Danish actor (The Kiss)
1870 Saki (Hector Hugo Munro), Burmese-English author and playwright (Reginald, When William Came) (d. 1916)
1873 Adolf Vogl, composer
1873 Francis Burton Harrison, American politician, 6th Governor-General of the Philippines (d. 1957)
1877 Max Pallenberg, Austrian actor (Brave Suender), husband of Fritzi Massary
1878 Joseph Stalin (Josef), Soviet marshal and politician, 4th Premier of the Soviet Union (1941-1953) (d. 1953)
1879 Paul Klee, Swiss-German abstract painter (Twittering Machine) (d. 1940)
1882 Paulin Lemaire, French gymnast
1882 Richard Maury, American-Argentine engineer, designed the Salta–Antofagasta railway (d. 1950)
1883 Raimu, French actor (d. 1946)
1884 Philippe van Isacker, Belgian minister
1886 Martin Dooling, American soccer player (d. 1966)
1886 Ty Cobb, American baseball player (batted .367, stole 892 bases) (Det Tigers) (d. 1961)
1887 Bhikhari Thakur, Indian author (d. 1971)
1888 Gladys Cooper, English actress (My Fair Lady) (d. 1971)
1888 Robert Moses, American urban planner (Long Island & NYC parks & roads), designer (Northern State Parkway, Southern State Parkway) (d. 1981)
1890 Edwin Howard Armstrong, American engineer,radio pioneer, inventor (FM radio) (d. 1954)
1897 Fernand J Collin, Belgian economist, banker
1897 Fletcher Henderson, American arranger and composer (d. 1952)
1898 Jacob Kruijt, Dutch sociologist
1899 Peter Wessel Zapffe, Norwegian philosopher and author (d. 1990)
1904 George Stevens, American director (Alice Adams, Penny Serenade) (d. 1975)
1904 Wilf Carter, country singer
1905 Richard Sturzenegger, composer
1906 Edwin H "Buddy" Morris, music publisher
1906 Kam Tong, actor (Across the Pacific, Flower Drum Song)
1907 Bill Holland, American race car driver (d. 1984)
1907 Christopher Fry, English playwright (Ring Around the Moon)
1907 Lawrence Lucie, American guitarist (Mills Blue Rhythm Band) (d. 2009)
1908 Celia Johnson, English actress (Happy Breed, Brief encounter) (d. 1982)
1908 Paul Siple, American geographer and explorer (d. 1969)
1909 Mona Barrie (Smith), English actress (Dawn on Great Divide)
1910 Abe Burrows, American author, playwright, director, Broadway composer (Guys & Dolls 1951 TONY) (d. 1985)
1910 Eric Tindill, New Zealand rugby player, cricketer, and umpire (d. 2010)
1911 Helen Vlachos, journalist
1911 Jules Dassin, American director (Circle of Two, Never on Sunday) (d. 2008)
1912 Benjamin O. Davis Jr., American General (d. 2002)
1913 Alfred Bester, American science fiction author (Decievers, Starlight) (d. 1987)
1913 Donald Phillips, pianist, composer
1913 Lynn Bari, American actress (Connie-Detective Wife, Earthbound)
1913 Ray Meyer, American basketball coach (d. 2006)
1913 Saburo Takata, composer
1913 Willy Brandt (Herbert Frahm), German politician, 4th Chancellor of Germany (1969-1974) (Nobel Prize laureate 1971) (d. 1992)
1914 Jerry Zipkin, socialite
1915 Dario Mangiarotti, Italian fencer gold, 2 silver (Olympic-1948, 52)
1916 Betty Grable, American actress (Gay Divorcee) (d. 1973)
1916 Douglas Fraser, Scottish-American union leader (d. 2008)
1917 Ossie Davis, American actor, activist, playwright (Hot Stuff, Man Called Adam) (d. 2005)
1920 Rita Streich, German singer
1920 Robert Leckie, American marine and author (d. 2001)
1920 Willis Conover, broadcaster
1922 Jack Brooks, American politician (d. 2012)
1922 Larry D Mann, Canadian actor (Marty-Accidental Family)
1923 Lotti (Charlotte) van der Gaag, Dutch sculptor, painter
1926 Peggy Cummins, North Wales, actress (Curse of the Demon)
1927 Ramsey Clark, American lawyer, 66th United States Attorney General (1967-1969)
1927 Roméo LeBlanc, Canadian journalist and politician, 25th Governor General of Canada (d. 2009)
1927 Sterling Lanier, American writer (Hiero's Journey)
1928 Józef Glemp, Polish cardinal
1928 Mirza Tahir Ahmad, Indian-Pakistani 4th caliph of Ahmadiyya Muslim Community (d. 2003)
1929 Gino Cimoli, American baseball player (d. 2011)
1929 Józef Glemp, Polish cardinal
1930 Bill Skowron (Moose), American MLB First baseman (NY Yankees), (d. 2012)
1930 Moose Skowron, American baseball player (d. 2012)
1931 Alison Plowden, English historian (d. 2007)
1931 Allen Klein, American talent agent and businessman (d. 2009)
1931 Gunnel Lindblom, Goeteborg Sweden, actor (Hunger, Virgin Spring)
1931 Noel McGregor, New Zealand cricketer
1932 Roger Smith, American actor (77 Sunset Strip)
1933 Arthur Leigh Allen, Suspected Zodiac serial killer (d. 1992)
1933 Lonnie Brooks, American singer and guitarist
1934 Boris Valentinovich Volynov, Soviet cosmonaut and engineer (Soyuz 5, 21)
1935 Jacques Pépin, French-American chef and author
1936 Malcolm Kirk, English professional wrestler (d. 1987)
1938 Chas Chandler, English bass player and producer (The Animals) (d. 1996)
1938 Joel Hirschhorn, American songwriter and composer (d. 2005)
1938 Roger E. Mosley, American actor
1938 (Bryan) Chas Chandler, Musician (The Animals-House of the Rising Sun)
1939 Christoffel "Stoffel" van de Merwe, S Afr minister of Education
1939 Harold E. Varmus, American scientist (Nobel Prize laureate)
1939 Henrica M L "Wiesje" Backer, Dutch dancer, actress, playwright
1939 Michael J Moorcock, English sci-fi author (Alien Heat, Bull & Spear)
1939 Sandro Lopopolia, Italian lightweight boxer (Olympic-Silver-1960)
1940 Arnold Long, cricketer
1940 Bramwell Morrison, member of Sharon, Lois & Bram
1941 Sam Andrew, Musician (Big Brother & Holding Company-Cheap Thrills)
1941 Wadada Leo Smith, American trumpet player and composer (Creative Construction Company)
1942 Harvey Atkin, Canadian actor
1942 William HAF, English prince, grandson of George V
1943 Alan Rudolph, American director, screenwriter, actor (Endangers Species, Love at Large, Made in Heaven)
1943 Bobby Keyes, rocker
1943 Keith Richards, English singer-songwriter, guitarist, producer, and actor (The Rolling Stones, The Dirty Mac, and The New Barbarians)
1945 Birenda Bir Bikram, King of Nepal (1972)
1945 Carolyn Wood, American 4 X 100m freestyle swimmer (Olympic-gold-1960)
1945 Jean Pronovost, Canadian ice hockey player
1946 Alex Ligertwood, Scottish singer (Average White Band and The Senate)
1946 Hubie Green, Birmingham Ala, PGA golfer (US Open 1977)
1946 Stephen (Steve) Biko, South African anti-apartheid activist, founded the Black Consciousness Movement (d. 1977)
1946 Steven Spielberg, American director (ET, Close Encounters, Jaws)
1947 Eddie Antar, founder, CEO (Crazy Eddie Electronics Store)
1947 Leonid Yuzefovich, Russian author
1948 Bill Nelson, English singer-songwriter and guitarist (Be-Bop Deluxe, Bill Nelson's Red Noise)
1948 Bryan "Chas" Changler, Newcastle, rock bassist (Animals)
1948 Edmund Kemper, American serial killer
1948 Laurent Voulzy, French singer-songwriter and guitarist
1949 David A. Johnston, American volcanologist (d. 1980)
1949 Joni Flynn, Indian actress (Octopussy)
1949 Terry Hertzler, American poet
1950 Gillian Armstrong, Australian director (High Tide, Mrs Soffel)
1950 Heinz-Josef Kehr, German footballer
1950 Leonard Maltin, American movie critic (Entertainment Tonight) and author
1950 Martha Johnson, Toronto Canada, rocker (M+M)
1950 Randy Castillo, American drummer (Red Square Black, Mötley Crüe, Ozzy Osbourne) (d. 2002)
1950 Sarath Fonseka, Sri Lankan general and politician
1951 Andrew S Thomas, Australian PhD, astronaut (STS 77, STS 89/91)
1951 Candice Rialson, American actress (Chatterbox)
1952 John Leventhal, American songwriter and producer
1953 Elliot Easton (Elliot Shapiro), American guitarist and singer (The Cars, The New Cars, Creedence Clearwater Revisited)
1953 Jeff Kober, Actor (The Hills Have Eyes II)
1953 Khas-Magomed Hadjimuradov, Chechen singer-songwriter
1954 John Booth, English race car driver
1954 Ray Liotta, American actor (Casablanca, Goodfellas, Identity)
1955 Vijay Mallya, Indian businessman and politician
1956 Reinhold Ewald, German cosmonaut (Soyuz TM-25)
1956 Ron White, American comedian and actor
1957 John Webster, Musician (Red Ryder-Light in the Tunnel)
1957 Jonathan Cainer, English astrologer
1958 Geordie Walker, English guitarist (Killing Joke, The Damage Manual, and Murder, Inc.)
1958 Julia Wolfe, American composer
1959 Barrie Chase, actress (Mardi Gras, Cape Fear)
1960 Kazuhide Uekusa, Japanese economist
1961 Brian Orser, Canadian figure skater (Olympics-Silver-88)
1961 Ken Foreman, Musician (Thrashing Doves-Reprobate's Hymm)
1961 Lalchand Rajput, Indian cricketer
1961 Leila Steinberg, American poet
1961 Thomas Strittmatter, writer
1962 Renaldo Lapuz, Filipino-American singer-songwriter
1963 Allan Kayser, American actor
1963 Brad Pitt, American actor (12 Monkeys, Fight Club) and producer
1963 Charles Oakley, American basketball player, NBA forward (NY Knicks)
1963 Greg D'Angelo, American drummer (White Lion, Britny Fox, Pride and Glory, AntiProduct)
1963 Karl Dorrell, American football player and coach
1963 Lori McNeil, American tennis star (1995 Oakland doubles)
1963 Norman Brown, American singer and guitarist (BWB)
1963 Pauline Ester, French singer
1963 Pierre Nkurunziza, Burundian politician, President of Burundi
1964 Don Beebe, American football player, NFL wide reciever (Green Bay Packers-Superbowl 31)
1964 Robson Green, English actor and singer
1964 (Stone Cold) Steve Austin, American wrestler, actor, and producer
1965 Angeliki Kaneltopoutous, Greece, tennis star
1965 Brian Walton, Canadian points race cyclist (Olympics-silver-96)
1965 Fawna MacLaren, American model and actress, playmate (Jan, 1989)
1965 Manuel Peña Escontrela, Spanish footballer (d. 2012)
1965 Mick Collins, American singer-songwriter and guitarist (The Gories, The Dirtbombs)
1965 Shawn Christian, American actor
1965 Tommy Davidson, American actor
1965 Willie Blair, American pitcher (San Diego Padres)
1966 Aaron Jones, NFL defensive end (NE Patriots)
1966 Gianluca Pagliuca, Italian actress (Ugly Dirty & Bad)
1966 Kiefer Sutherland, actor (Young Guns, Stand by Me, Lost Boys)
1966 Makiko Esumi, Japanese actress
1966 Mille Petrozza, German singer-songwriter and guitarist (Kreator, Voodoocult)
1966 Patricia Neder, American team handball right wing (Olymp-92, 96)
1966 Steve Dullaghan, rocker (Primitives-Lovely, Lump of Coal)
1966 Terry Phelps, American tennis star
1966 Tracy Byrd, country singer
1967 Bob Corkum, American NHL center (Phila Flyers)
1967 Charles Christopher Rymer, American PGA golfer (1995 Shell-3rd)
1967 Dan McGwire, NFL quarterback (Miami Dolphins)
1967 Robert Wahlberg, Actor (The Departed), Brother of Mark and Donnie Wahlberg,
1967 Toine van Peperstraten, Dutch sports journalist
1967 Tracy Hayworth, NFL linebacker (Detroit Lions, Atlanta Falcons)
1968 Aaron Craver, NFL running back (Denver Broncos, San Diego Chargers)
1968 Alejandro Sanz, Spanish singer-songwriter and guitarist
1968 Casper Van Dien, American actor (Starship Troopers)
1968 Mario Basler, German footballer
1968 Mark Cooper, English footballer
1968 Rachel Griffiths, Australian actress (Blow)
1969 Akira Iida, Japanese race car driver
1969 Andrew Murphy, Australian long jumper, triple jumper (Olympics-96)
1969 Chris Dausin, WLAF corner, guard (Scottish Claymores)
1969 Joanne Mills, Australian golfer (T25 Holden 1994 Women's Aust Open)
1969 Joe Randa, American infielder (KC Royals)
1969 Justin Edinburgh, English footballer
1969 Keith Piper, English cricketer
1969 Marco Coleman, NFL defensive end (Miami Dolphins, San Diego Chargers)
1969 Santiago Cañizares, Spanish footballer
1969 T C Wright, WLAF running back (Amsterdam Admirals)
1970 Anthony Catanzaro, American bodybuilder and model
1970 Cowboy Troy, American rapper (MuzikMafia)
1970 DMX, American rapper and actor
1970 Fernando Solabarrieta, Chilean journalist
1970 Giannis Ploutarhos, Greek singer-songwriter
1970 Jonathan Yeo, English painter
1970 Lucious Harris, American basketball player, NBA guard (NJ Nets, Dallas Mavericks)
1970 Miles Marshall Lewis, American author
1970 Rob Van Dam, American professional wrestler and actor
1970 Victoria Pratt, Canadian actress (Brotherhood of Blood) and model
1971 Arantxa Sánchez Vicario, Spanish tennis player (Olympic silver, bronze-92)
1971 Barkha Dutt, Indian journalist
1971 Frank Pimiskern, CFL safety (BC Lions)
1971 Joe Dziedzic, American NHL left wing (Pitts Penguins)
1971 Markus Finke, WLAF running back (Rhein Fire)
1971 Neil Little, Canadian NHL goalie (Phila Flyers)
1971 Noriko Matsueda, Japanese composer
1972 DJ Lethal, Latvian-American DJ and producer (House of Pain, Limp Bizkit, La Coka Nostra)
1972 Eric Unverzagt, NFL & WLAF linebacker (Sea Seahawks, Scotland Claymores)
1972 Jeff Nelson, Canadian NHL center (Washington Capitals)
1972 Marcos Ondruska, South African tennis player
1972 Rah Digga, American rapper and actress (The Conglomerate)
1972 Raymond Herrera, American drummer (Fear Factory, Arkaea, Brujeria)
1972 Trevor Chowning, American painter
1973 Jason Williams, American baseball infielder (Olympics-bronze-96)
1973 Keith Washington, NFL defensive end (Minnesota Vikings, Baltimore Ravens)
1973 Leila Arcieri, American actress and model
1974 Bill Duggan, American television actor and host
1974 Euroboy, Norwegian musician (Turbonegro)
1974 Kari Byron, artist and television personality (Mythbusters)
1974 Knut Schreiner, Norwegian singer, guitarist, and producer (Turbonegro, Euroboys, and Mirror Lakes)
1974 Mutassim Gaddafi, Libyan army officer (d. 2011)
1974 Peter Boulware, American football player, linebacker (Baltimore Ravens)
1975 David O'Doherty, Irish comedian and actor
1975 Masaki Sumitani, Japanese wrestler and comedian
1975 Michael Barry, Canadian cyclist (Olympics-96)
1975 Sia Furler. Australian singer-songwriter
1975 Trish Stratus, Canadian professional wrestler and actress
1975 Vincent van der Voort, Dutch darts player
1976 Koyuki, Japanese actress and model
1977 Axwell, Swedish DJ and producer
1977 Claudia Gesell, German runner
1977 José Acevedo, Dominican baseball player
1977 Ryan Scott Ottney, American journalist and author
1978 Ali Curtis, American soccer player
1978 Daniel Cleary, Canadian ice hockey player
1978 Katie Holmes, American actress (Batman Begins)
1978 Naomi Lang, American dance skater (& Peter Tchernyshev)
1979 Carlos Fernandes, Portuguese footballer
1979 Eric Pérez, Puerto Rican wrestler
1979 Mamady Sidibé, Malian footballer
1980 Anna Walton, Actress (Hellboy II: The Golden Army)
1980 Benjamin Watson, American football player
1980 Christina Aguilera, American singer-songwriter (Genie in a Bottle, What a Girl Wants), producer, and actress
1980 Heinz Inniger, Swiss snowboarder
1981 Jens Schmidt, German rugby player
1981 Joshua Dallas, American actor (Thor)
1982 Dave Luetkenhoelter, American bassist (Kutless)
1983 Andy Fantuz, Canadian football player
1983 Darren Carter, English footballer
1983 Steph Jones, American R&B singer
1984 Derrick Tribbett, American bass player and singer (Twisted Method, Makeshift Romeo, and Dope)
1985 Hana Soukupová, Czech model
1985 Natalie Gal, Russian-American model and actress
1985 Tara Conner, American model (Miss USA 2006)
1986 François Hamelin, Canadian speed skater
1986 Usman Khawaja, Australian cricketer
1987 Ayaka, Japanese singer-songwriter
1987 Fernando Jara, Panamanian-American jockey
1987 Miki Ando, Japanese figure skater
1987 Sneha Ullal, Indian actress
1988 Lizzie Armitstead, English cyclist
1989 Ashley Benson, American actress (Spring Breakers)
1989 Ashley Slanina-Davies, English actress
1989 Emily Atack, English actress
1990 James Lawrie, Irish footballer
1990 Sierra Kusterbeck, American singer-songwriter (VersaEmerge)
1991 Megan Penn, Actress (Javatown)
1992 Bridgit Mendler, American actress and singer (The Secret World of Arrietty)
1992 Tiger Darrow, Actress (The Adventures of Sharkboy and Lavagirl 3-D)
1993 Rachel Thorp, Actress (Thank You for Smoking)
1994 Shawn Prince, Actor (Felon)
1995 Remy Sweeney, Actor (Exorcist: The Beginning)
1996 Ryusei Saito, Actor (Tokyo!)
1997 Jeremy Fernandez, Actor (After You're Gone)
1998 Alejandro Felipe, Actor (Innocent Voices)
1999 Tyron Ansuhenne, Actor (Hier kommt: Lola)
2000 Shane Cambria, Actor (Hop)
2006 Andrew Pierce Miller, Actor (The Case of Bonnie Neighbors)
2008 Jordyn-Grace Makiya Duggar, Reality TV Star (17 Kids and Counting)
Died on December 18th