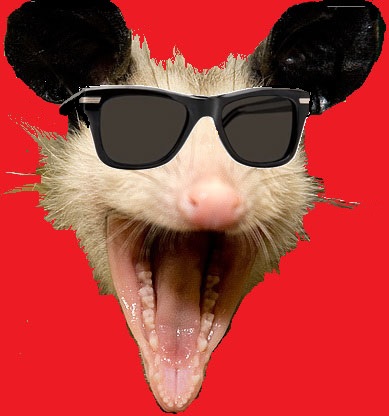 Holidays and Festivals
Day of the Young Combatant (Chile) * (see below)
Youth Day (Taiwan)
Commemoration Day (Madagascar)
Smoke and Mirrors Day (Festival)
Knights of Columbus Founders Day
Texas Loves The Children Day (USA)
Boganda Day (Central African Republic)
Smoke and Mirrors Day (Festival)
National Mom and Pop Business Owner's Day
Niagara Falls Runs Dry Day
Christian Feast Day of Bertold
Christian Feast Day of Eustace of Luxeuil
Christian Feast Day of Gwladys
* National Cherry Blossom Festival (USA) March 20th through April 14th
* Day of the Young Combatant (Chile), celebrated with civil disorder by leftists and anarchists.
Fête de la Aulne Translation: Alder Day (French Republican)
The Ninth day of the Month of Germinal in the French Republican Calendar
Toast of The Day
"It is around the drinking table that friends understand best,
the warmth of being together."
- Unknown
Drink of The Day
Syracuse Orangeman
1/2 oz. Curacao, blue
1 oz. Triple Sec
1 oz. Vodka
6 oz. Orange Soda
Add Curacao, Triple Sec, and Vodka, then add Orange Soda and stir with spoon (plastic one preferably).
Wine of The Day
Stinas Cellars 2007 Syrah
Style - Syrah
Columbia Valley
$25
Beer of The Day
Tamerlane Brown Porter
Brewer - Black Raven Brewing Co., Redmond, Washington, USA
Style - Brown Porter
Joke of The Day
Four friends spend weeks planning the perfect girls getaway trip - shopping, casinos, massages, facials..
Two days before the group is to leave, Mary's husband puts his foot down and tells her she isn't going. Mary's friends are very upset that she can't go, but what can they do.
Two days later the three get to the hotel only to find Mary sitting in the bar drinking a glass of wine.
"Wow, how long you been here and how did you talk your husband into letting you go?"
"Well, I've been here since last night. Yesterday evening I was sitting on the couch and my husband came up behind me and put his hands over my eyes and said 'Guess who'?"
I pulled his hands off to find all he was wearing was his birthday suit." "He took my hand and lead me to our
bedroom. The room was scented with perfume, had two dozen candles and rose petals all over. On the bed, he had
handcuffs and ropes! He told me to tie and cuff him to the bed, so I did." "And then he said, 'Now, you can
do whatever you want.' So here I am."
Quote of the Day
"Draft beer, not people."
- Author Unknown
March Observances
Adopt A Rescued Guinea Pig Month
American Red Cross Month or Red Cross Month
Bell Peppers and Broccoli Month
Berries and Cherries Month
Brain Injury Awareness Month
Child Life Month
Colic Awareness Month
Colorectal Cancer Education and Awareness Month (Different sponsor than National Colorectal Cancer Awareness Month)
Credit Education Month
Deaf History Month (3/13 to 4/15)
Deep Vein Thrombosis (DVT) Month
Employee Spirit Month
Exotic Winter Fruit, Leeks and Green Onions Month
Expanding Girls' Horizons in Science and Engineering Month
National Expect Success Month
Holy Humor Month
Honor Society Awareness Month
Humorists Are Artists Month
International Expect Success Month
International Ideas Month
International Listening Awareness Month
International Mirth Month
International Women's Month
Malignant Hypertension Awareness & Training Month
March for Babies (March and April)
Music In Our Schools Month
National Athletic Training Month
National Caffeine Awareness Month
National Cheerleading Safety Month
National Chronic Fatigue Syndrome Awareness Month
National Clean Up Your IRS Act Month
National Color Therapy Month
National Colorectal Cancer Awareness Month (Different sponsor than Colorectal Cancer Awareness Month)
National Craft Month
National Ethics Awareness Month
National Eye Donor Month
National Frozen Food Month
National Irish-American Heritage Month
National Kidney Month
National Kite Month (3/31-4/30)
National March Into Literacy Month
National Multiple Sclerosis Education & Awareness Month
National Nutrition Month
National On-Hold Month
National Optimism Month
National Peanut Month
National Social Work Month
National Umbrella Month
National Women's History Month
Optimism Month
Play-the-Recorder Month
Poetry Month
Poison Prevention Awareness Month
Red Cross Month
Save Your Vision Month
Sing With Your Child Month
Small Press Month
Social Workers Month
Spiritual Wellness Month
Steroid Abuse Prevention Month
Supply Management Month
Umbrella Month, Natl
Vulvar Health Awareness Month
Workplace Eye Health and Safety Month
Workplace Eye Wellness Month
Youth Art Month
Observances this Week
Tsunami Awareness Week, Last Full Week in March
Pediatric Nurse Practioner Week, Last Full Week in March
National Protocol Officer's Week, Last Full Week in March
National Cleaning Week, Last Full Week in March
Passiontide, Last Two Weeks of Lent
Youth Violence Prevention Week, Last Week in March
Termite Awareness Week, Last Work Week in March
Historical Events on March 29th
502 Bourgundy King Gundobar delegates royal power
1461 Battle of Towton Edward of York defeats Queen Margaret to become King Edward IV of England, 33,000 die, Wars of the Roses.
1549 The city of Salvador da Bahia, the first capital of Brazil, is founded.
1632 Treaty of Saint-Germain is signed, returning Quebec to French control after the English had seized it in 1629.
1638 Swedish colonists (Lutherans) establish the first (white) settlement in Delaware, naming it New Sweden.
1673 Eng king Charles II accept Test Act: RC excluded of public functions
1792 King Gustav III of Sweden dies after being shot in the back at a midnight masquerade ball at Stockholm's Royal Opera just 13 days earlier. He is succeeded by Gustav IV Adolf.
1795 Beethoven (24) debuts as pianist in Vienna
1798 Republic of Switzerland forms
1799 New York passes a law aimed at gradually abolishing slavery in the state.
1804 Thousands of Whites massacred in Haiti
1806 Construction is authorized of the Great National Pike, better known as the Cumberland Road, becoming the first United States federal highway.
1809 King Gustav IV Adolf of Sweden abdicates after a coup d'état. At the Diet of Porvoo, Finland's four Estates pledge allegiance to Alexander I of Russia, commencing the secession of the Grand Duchy of Finland from Sweden.
1827 20,000 attend Ludwig von Beethovens burial in Vienna
1831 Great Bosnian uprising: Bosniak rebel against Turkey.
1847 12,000 United States forces troops led by General Winfield Scott take Veracruz after a siege, Mexican-American War.
1848 Niagara Falls stops flowing for 30 hours due to an ice jam
1849 Britain formally annexs Punjab after defeat of Sikhs in India
1849 The United Kingdom annexes the Punjab.
1850 Ireland's SS Royal Adelaide sinks in storm; 200 die
1852 Ohio makes it illegal for children under 18 & women to work more than 10 hours a day
1857 Sepoy Mangal Pandey of the 34th Regiment, Bengal Native Infantry revolts against the British rule in India and inspires a long-drawn War of Independence of 1857 also known as the Sepoy Mutiny.
1860 Dion Boucicault's "Colleen Bawn," premieres in NYC
1864 Great Britain gives the Ionian Islands back to Greece
1864 Union General Steeles troops reach Arkadelphia Arkansas
1865 Federal forces under Major General Philip Sheridan move to flank Confederate forces under Robert E. Lee as the Appomattox Campaign begins in the American Civil War, 7582 killed.
1865 Battle of Quaker Road, VA
1867 British North America Act (Canadian constitution) passes
1867 Congress approves Lincoln Memorial
1867 Queen Victoria gives Royal Assent to the British North America Act which establishes the Dominion of Canada on July 1.
1871 The Royal Albert Hall opens by Queen Victoria in London
1879 Battle of Kambula, Anglo-Zulu War, British forces defeat 20,000 Zulus.
1879 Tsjaikovski's opera "Jevgeni Onegin," premieres in Moscow
1882 Knights of Columbus established for Catholic men
1886 Chemist John Pemberton begins to advertise for Coca-Coke, brews the first batch of Coca-Cola in a backyard in Atlanta, Georgia.
1897 Japan adopts Gold Standard
1906 Stanley Cup: Montreal Wanderers sweep Kenora Thisles in 2 games
1911 The M1911 .45 ACP pistol became the official U.S. Army side arm.
1912 Capt Robert Scott, storm-bound in a tent near South Pole, makes last entry in his diary "the end cannot be far"
1919 Stanley Cup, Mont (NHL) & Seat (PCHA) win 2 games each with 1 tie, 1919 Stanley Cup not awarded due to flu epidemic
1924 Bayern & Vatican reach accord
1927 Henry O D Seagrave races his Sunbeam to a record 203.79 mph at Daytona
1928 Yeshiva College (now University) chartered (NYC)
1929 Stanley Cup: Boston Bruins sweep NY Rangers in 2 games
1930 Heinrich Brüning is appointed German Reichskanzler.
1932 Jack Benny debuts on radio, on Ed Sullivan's New York interview program
1934 Bank of Travail in Belgium, socialist worker's movement bankrupt
1935 French liner Normandie begins its maiden voyage
1936 10,000 watch the 200" mirror blank passing through Indianapolis
1936 In Germany, Adolf Hitler receives 99% of the votes (claim from Nazi propaganda) in a referendum to ratify Germany's illegal reoccupation of the Rhineland, receiving 44.5 million votes out of 45.5 million registered voters.
1940 Joe Louis KOs Johnny Paycheck in 2 to retain heavyweight boxing title
1941 1st performance of Benjamin Britten's "Symphony da Requiem"
1941 3rd NCAA Men's Basketball Championship: Wisconsin beats Wash State 39-34
1941 WPAT radio in NJ begins broadcasting (country music format)
1941 British Royal Navy and Royal Australian Navy forces defeat those of the Italian Regia Marina off the Peloponnesian coast of Greece in the Battle of Cape Matapan, World War II.
1941 The North American Radio Broadcasting Agreement goes into effect at 03:00 local time.
1942 British cruiser Trinidad torpedoes itself in the Barents Sea
1942 British destroyer Campbeltown explodes in St-Nazaire, 400 Germans die
1942 German submarine U-585 sinks
1942 The Bombing of Lübeck in World War II was the first major success for the RAF Bomber Command against Germany and a German city.
1943 Meat (784 gram/week, 2 kilogram for GI's), butter & cheese rationed in US during WW II
1945 Last day of V-1 flying bomb attacks on England, World War II.
1946 1st Test Cricket between Australia & NZ
1946 Test Cricket debuts of Lindwall, Miller & Tallon
1947 "Beggar's Holiday" closes at Broadway Theater NYC after 111 perfs
1948 Drachtster Boys soccer team forms in Drachten
1948 Yanks & Red Sox tie at 2-2 in 17, spring training game
1949 Turkey recognizes Israel
1951 "King & I" opens at St James Theater NYC for 1246 performances
1951 23rd Academy Awards "All About Eve," Judy Holliday & J Ferrer win
1951 Ethel and Julius Rosenberg are convicted of conspiracy to commit espionage.
1953 Patty Berg wins LPGA New Orleans Women's Golf Open
1957 The New York, Ontario and Western Railway makes its final run.
1958 US Ladies Figure Skating championship won by Carol Heiss
1958 US Mens Figure Skating championship won by David Jenkins
1959 "Some Like it Hot" with Marilyn Monroe & Jack Lemmon premieres
1959 Wes Hall takes Pakistani cricket hat-trick at Lahore
1960 Darius Milhaud's 9th Symphony, premieres
1961 After a 4½ year trial Nelson Mandela is acquitted on treason charge
1961 KCPT TV channel 19 in Kansas City, MO (PBS) begins broadcasting
1961 The Twenty-third Amendment to the United States Constitution is ratified, allowing residents of Washington, D.C., to vote in presidential elections.
1962 Argentine President Frondizi flees from the army
1962 Jack Paar's final appearance on the "Tonight Show"
1963 Final episode of soap opera "Young Doctor Malone"
1966 "It's a Bird... It's Superman" opens at Alvin NYC for 129 perfs
1966 Muhammad Ali beats George Chuvalo in 15 for heavyweight boxing title
1967 WCMU TV channel 14 in Mt. Pleasant, MI (PBS) begins broadcasting
1968 Students seize building at Bowie State College
1969 Communist New People's Army found in Philippines
1970 "Look to the Lilies" opens at Lunt-Fontanne Theater NYC for 25 perfs
1970 Manchester City wins 10th Europe Cup II
1971 A Los Angeles, California jury recommends the death penalty for Charles Manson and three female followers.
1971 Chile president Allende nationalizes banks/copper mines
1971 Conrad Van Emde Boas becomes West Europe's 1st sexology professor
1971 Development of a serum hepatitis vaccine for children announced
1971 Lt. William Calley is convicted of premeditated murder and sentenced to life in prison for the My Lai massacre, Vietnam.
1971 Royal Albert Hall opens
1971 WSVN (now WSBN) TV channel 47 in Norton, VA (PBS) begins broadcasting
1973 Dave Cowens, wins NBA MVP
1973 The last United States combat soldiers leave South Vietnam, 9 yrs after Tonkin Resolution, Vietnam War.
1974 NASA's Mariner 10 becomes the first spaceprobe to fly by Mercury. It was launched on November 3, 1973.
1975 Jane Blalock wins LPGA Karsten-Ping Golf Open
1975 Only 2nd time Islanders beat Rangers
1976 8 Ohio National Guardsmen indicted for shooting 4 Kent State students
1976 38th NCAA Men's Basketball Championship: Indiana beats Michigan 86-68
1979 Andrew Hilditch given out handled the ball v Pakistan at WACA
1979 Caryl Churchill's "Cloud Nine," premieres in London
1979 Delhi beat Karnataka by 399 runs to win Cricket's Ranji Trophy
1979 Last day of Test cricket for Mushtaq Mohammad
1981 "Woman of the Year" opens at Palace Theater NYC for 770 performances
1981 Pat Bradley wins LPGA Women's Kemper Golf Open
1981 Tiina Lehtola ski jumps female record 110m
1981 USSR performs nuclear test at Eastern Kazakh/Semipalitinsk USSR
1982 2nd Golden Raspberry Awards: Mommie Dearest wins
1982 44th NCAA Men's Basketball Championship: NC beats Georgetown 63-62
1982 54th Academy Awards "Chariots of Fire," Henry Fonda & K Hepburn win
1982 Delhi 707 beat Karnataka 705 on 1st innings to win Ranji Trophy
1982 The Canada Act 1982 (U.K.) receives the Royal Assent from Queen Elizabeth II, setting the stage for the Queen of Canada to proclaim the Constitution Act, 1982.
1982 The Telegu Desam Party (India's regional political party) was established by N. T. Rama Rao.
1984 NFL Baltimore Colts move to Indianapolis
1984 USSR performs nuclear test at Eastern Kazakh/Semipalitinsk USSR
1985 Christos Sartzetakis elected president of Greece
1985 Wayne Gretzky breaks own NHL season record with 126th assist
1986 Beatle records officially go on sale in Russia
1987 6th NCAA Women's Basketball Championship: Tennessee routs Louisiana 67-44
1987 Pat Bradley wins LPGA Standard Register Turquoise Golf Classic
1987 WrestleMania III sets a world indoor attendance record at the Pontiac Silverdome with 93,173 fans to watch Hulk Hogan "beat" Andre the Giant.
1987 Yitzhak Shamir re-elected chairman of right wing Herut Party
1988 "Oba Oba" opens at Ambassador Theater NYC for 46 performances
1988 US Congress discontinues aid to Nicaraguan contras
1989 1st Soviet hockey players are permitted to play for the NHL
1989 1st US private commercial rocket makes suborbital test flight (NM)
1989 9th Golden Raspberry Awards: Cocktail wins
1989 61st Academy Awards "Rainman," Dustin Hoffman & Jodie Foster win
1989 I M Pei's pyramidal entrance to the Louvre opens in Paris
1989 Michael Milken, junk bond king, indicted in NY for racketeering
1992 "Conversations with My Father" opens at Royale NYC for 462 perfs
1992 12th Golden Raspberry Awards, Hudson Hawk wins
1992 21st Nabisco Dinah Shore Golf Championship won by Dottie Mochrie
1992 Herb Gardner's "Conversations With My Father," premieres in NYC
1992 Ice Dance Championship at Oakland won by Klimova & Ponomarenko (CIS)
1992 Ice Pairs Championship at Oakland won by Mishuktienok & Dmitriev (CIS)
1992 Ladies Fig Skating Championship in Oak won by Kristi Yamaguchi (USA)
1992 Men's Fig Skating Championship in Oakland won by Viktor Petrenko (CIS)
1992 NCAA Basketball Women's Championship at Kemper Arena, KC
1993 65th Academy Awards, "Unforgiven," Al Pacino & Emma Thompson win
1993 Catherine Callbeck becomes premier of Prince Edward Island and the first woman to be elected in a general election as premier of a Canadian province.
1993 Queensland all out for 75 v NSW in Sheffield Shield Final
1994 Coach Jimmy Johnson quits Dallas Cowboys
1994 Last day of Test cricket for Allan Border
1994 Serbs & Croats signed a cease-fire to end the war in Croatia
1995 Howard Stern Radio Show premieres in Chicago IL on WCKG 105.9 FM
1996 10th Soul Train Music Awards, Patti Labelle, Boyz II Men
1996 Cleveland Browns choose new name, Baltimore Ravens
1996 NY Yankees beats NY Mets 7-3 in an exhibition game
1997 1st game at Turner Field Atlanta, Braves beats Yanks 2-0 (exhibition)
1997 Actor Harry Hamlin weds actress Lisa Rinna
1997 PBA National Championship Won by Rick Steelsmith
1998 17th NCAA Women's Basketball Championship: at Kemper Arena KC
1998 27th Nabisco Dinah Shore Golf Championship
1999 61st NCAA Men's Basketball Championship: at ThunderDome St Petersburg
1999 The Dow Jones Industrial Average closes above the 10,000 mark (10,006.78) for the first time, during the height of the internet boom.
2004 Bulgaria, Estonia, Latvia, Lithuania, Romania, Slovakia and Slovenia join NATO as full members.
2004 The Republic of Ireland becomes the first country in the world to ban smoking in all work places, including bars and restaurants.
2008 Thirty-five countries and over 370 cities join Earth Hour for the first time
2010 Two female suicide bombers hit the Moscow Metro system at the peak of the morning rush hour, killing 40
2013 10 people are killed and 31 are injured by a blast outside the US consulate in Pakistan
2013 23 people are killed by coordinated bombings on Shiite mosques in Iraq
2013 36 people are killed after a 16-floor building collapses in Dar es Salaam, Tanzania
2013 American horse, Animal Kingdom, wins the 2013 Dubai World Cup
2013 UN regulation of international arms trade is blocked by North Korea, Iran, and Syria
2013 Soyuz TMA-08M sets a new record of 6 hours in orbit before docking with the International Space Station
2014 Andrej Kiska is elected President of Slovakia
2015 Cricket World Cup: Australia defeats fellow host New Zealand by 7 wickets to win at the Melbourne Cricket Ground
2015 Nigerian General Election - voting is extended to a 2nd day. death toll from Boko Haram attacks at 43
Born on March 29th
1484 Johann Spangenberg, composer
1519 Carlo Caraffa, Italian cardinal
1553 Vitsentzos Kornaros, Greek Renaissance poet (d. 1613 or 1614)
1561 Santorio Sanctorius, Trieste Italy, physician/burned at stake/heretic
1584 Ferdinando Fairfax, 2nd Lord Fairfax of Cameron, English general (d. 1648)
1602 John Lightfoot, English churchman (Horae Hebraicae) (d. 1675)
1616 Johann Erasmus Kindermann, composer
1636 Esaias Reusner, composer
1668 Thomas Coram, Founder of the Foundling Hospital (d. 1751)
1713 John Ponsonby, Irish politician (d. 1789)
1725 Joseph Franz Xaver Dominik Stalder, composer
1746 Carlo Buonaparte, father of Napoleon Bonaparte (d. 1785)
1752 Edward Jones, composer
1769 Nicolas Jean de Dieu Soult, French marshal (d. 1851)
1790 John Tyler, 10th President of the United States (1841-1845) (d. 1862)
1799 Edward Smith-Stanley, 14th Earl of Derby, Prime Minister of the United Kingdom (1852, 1858-59, 1866-68) (d. 1869)
1813 John Letcher, Gov (Confederacy), died in 1884
1816 James Gallant Spears, Brigadier General (Union volunteers), died in 1869
1817 Constantine S Aksakov, Russian historian/poet
1819 Edwin Drake, drilled 1st productive US oil well
1819 Isaac Mayer Wise, rabbi/founder (American Hebrew Congregations)
1821 Joshua Thomas Owen, Brigadier General (Union volunteers), died in 1887
1822 Joseph Quinaux, Belgian painter
1824 Ludwig Büchner, German philosopher and physician (d. 1899)
1826 Wilhelm Liebknecht, German journalist and politician (social-democratic) (d. 1900)
1829 Ritta & Christina, Siamese twins, in Sardinia
1829 Robert Emmet Rodes, Major General (Confederate Army), died in 1864
1831 Amelia Barr, writer
1848 Aleksei Kuropatkin, Russian general/minister of War
1867 Cy Young, American baseball player (511 wins, 1890-1911) (d. 1955)
1869 Aleš Hrdlicka, Czech anthropologist living in the United States (US National Museum) (d. 1943)
1869 Edwin Lutyens, architect, London
1870 Pavlos Melas, Greek officer who organized and participated in the Greek Struggle for Macedonia (d. 1904)
1871 Tom Hayward, cricketer (great England batsman of the Golden Age)
1873 Tullio Levi-Civita, Italian mathematician (d. 1941)
1874 Lou Hoover, First Lady of the United States (1929-33) (d. 1944)
1875 Paul Rubens, composer
1876 Jan Ingenhoven, composer
1876 Joseph Schmidlin, German church historian/antifascist
1883 Donald Dexter Van Slyke, US chemist (Micromanometric analysis)
1886 Gustaf Adolf Tiburtius Bengtsson, composer
1888 Adrianus M de Jong, Dutch writer (World Tour of Bulletje & Bonestaak)
1888 Enea Bossi, Italian-American engineer and aviation pioneer (d. 1963)
1888 James E Casey, founder (United Parcel Service)
1889 Howard Lindsay, Waterford NY, playwright/actor/dir (State of Union)
1889 Warner Baxter, American actor (In Old Arizona, Cisco Kid) (d. 1951)
1891 Alfred Neubauer, German racing team manager (Mercedes Benz) (d. 1980)
1891 Yvan Goll, French-German writer (d. 1950)
1892 József Cardinal Mindszenty (Joseph Prehm), Hungarian Catholic cardinal (d. 1975)
1895 Ernst Jünger, German author (d. 1998)
1898 Cecil Lewis, airman/writer
1899 Lavrenty Beria, Soviet Communist leader (d. 1953)
1900 Bill Aston, British racing driver (d. 1974)
1900 John McEwen, eighteenth Prime Minister of Australia (d. 1980)
1901 Andrija Maurovic, Croatian illustrator (d. 1981)
1901 Frans U Kailas, Finnish poet
1902 Don Miller, American college football player (d. 1979)
1902 Marcel Aymé, French writer (d. 1967)
1902 Onslow Stevens, LA California, actor (Mr Fisher-This is the Life)
1902 William Walton, English composer (Troilus & Cressida, Wise Virgins) (d. 1983)
1905 Annunzio Mantovani, Venice Italy, orchestra leader (Mantovani)
1905 Philip Ahn, American actor (d. 1978)
1906 E. Power Biggs American concert organist (CBS) (d. 1977)
1907 "Braguinha", Brazilian songwriter (d. 2006)
1908 Arthur O'Connell, American actor (Mr Peepers, Second Hundred Years) (d. 1981)
1908 Dennis O'Keefe, American actor (T-Men, Fighting Seabees) (d. 1968)
1909 Moon Mullican, hillbilly pianist (7 Nights of Rock)
1909 Yvonne Waegemans, Flemish writer (Gnome Patjoepelke)
1911 Brigitte Horney, German actress (d. 1988)
1911 Philip Ahn, LA California, actor (Master Kan-Kung Fu)
1912 Hanna Reitsch, German test pilot (d. 1979)
1913 Jack Jones, British trade unionist (CH)
1913 Niall MacGinnis, Dublin Ireland, actor (Curse of the Demon)
1913 Phil Foster, Bkln NY, comedian (Frank De Fazio-Laverne & Shirley)
1913 R. S. Thomas, Welsh poet (d. 2000)
1913 Tony Zale, American boxer (d. 1997)
1914 Chapman Pincher, British journalist/author (about secret service)
1914 Phil Foster, American actor (d. 1985)
1915 George Chisholm, Scottish jazz trombonist
1916 Eugene McCarthy, American politician (Sen-D-Minn, pres candidate 1968) (d. 2005)
1916 John Paul, Governor-General (Bahamas)
1916 Peter Geach, British philosopher
1917 Arthur Knight, CEO (Courtaulds)
1917 Man o' War, American thoroughbred racehorse (winner of 20 out of 21 races & $249,465) (d. 1947)
1918 John Read, CEO (TSB Group)
1918 Pearl Bailey, American singer (Hello Dolly) and actress (d. 1990)
1918 Sam Walton, American businessman, billionaire CEO (Wal-Mart) (d. 1992)
1919 Eileen Heckart, American actress (Doll's House, Trauma Center) (d. 2001)
1920 John Belk, American head of Belk, Inc. (d. 2007)
1920 Theodore Trautwein, American judge (d. 2000)
1921 Hugh Neill, Lord-Lieutenant (South Yorkshire)
1921 Sam Loxton, cricketer (flamboyant Australian batsman of late 40's)
1923 Julia Montgomery Walsh, political consultant/writer
1924 Jules de Corte, blind Dutch ballad singer
1925 Emlen Tunnell, NFL safety (Giants, Packers)
1925 Lord Justice Beldam
1927 Arthur Ravenel Jr, (Rep-R-South Carolina)
1927 John McLaughlin, American political commentator (McLaughlin Group)
1927 John Robert Vane, English pharmacologist, Nobel laureate (d. 2004)
1927 Lord Ross
1928 Vaclav Felix, composer
1928 Vincent Gigante, American mafioso (d. 2005)
1929 Lennart Meri, President of Estonia (d. 2006)
1929 Richard Lewontin, American biologist
1929 Ronald Clive Williams, actor/comedian
1929 Sheila Kitzinger, author, anthropologist & child birth educator
1929 Utpal Dutt, Indian actor (d. 1993)
1930 Anerood Jugnauth, President of Mauritius
1930 Donny Conn, rocker (Playmates)
1930 G R Sunderam, cricket pace bowler (2 Tests India v NZ 1955-56)
1930 Hugh Edward Conway Seymour, marquis of Hertford
1930 Marquess of Hertford
1931 Aleksei Gubarev, Soviet cosmonaut
1931 Evelyn de Rothschild, English banker/multi-millionaire
1931 James Weatherhead, moderator (General Assembly of Church of Scotland)
1931 Norman Tebbit, British politician
1931 Sopubek Begaliev, Soviet-era economist and politician (d. 2002)
1931 Sylvia Law, British town planner
1932 William Charette, Ludington, Michigan, United States Navy Hospital Corpsman and Medal of Honour recipient, (d. 2012)
1933 Jacques Brault, French Canadian poet
1934 Ernstalbrecht Stiebler, composer
1934 Paul Crouch, American televangelist
1935 Ruby Murray, Irish pop singer (Softly Softly)
1936 Judith Guest, American author
1936 Mogens Camre, Danish politician
1936 Richard Rodney Bennett, Broadstairs Kent England, composer
1937 Anne Stoddart, diplomat
1937 Billy Carter, brother of Jimmy Carter (d. 1988)
1938 Bert de Vries, Dutch minister of Social Affairs (CDA)
1938 Margaret Howard, British broadcaster
1939 Hanumant Singh, cricketer (14 Tests for India-century on debut)
1939 Nancy Kwan, Hong Kong, actress (Flower Drum Song, Night Creature)
1939 Roland Arnall, American businessman and diplomat (d. 2008)
1939 Terence Hill, Italian actor
1940 Astrud Gilberto, Brazilian singer
1940 Ray(mond) Davis, American musician, vocalist (Funkadelic) (d. 2005)
1941 Eden Kane, British singer
1941 Joseph Hooton Taylor, Jr., American astrophysicist, Nobel laureate
1941 Terence Hill, Venice Italy, actor (Super Fuzz, They Call Me Trinity)
1942 Larry Pressler, (Sen-R-SD, 1979)
1943 Eric Idle, English actor, writer, and composer (Monty Python)
1943 John Major, British PM (C, 1990-97)
1943 Sir John Major, Prime Minister of the United Kingdom (1990-1997)
1943 Vangelis (Papathanasiou), Greek musician and composer, keyboardist (Chariots of Fire)
1944 Denny McLain, American baseball player
1944 James Diggle, FBA, classicist
1944 John Suchet, British TV journalist (Independent TV News)
1944 Terry Jacks, Canadian musician, songwriter, and activist
1945 Julie Goodyear, British actress (Bet Lynch-Coronation Street)
1945 Walt "Clyde" Frazier, American basketball player, NBA guard (NY Knicks)
1945 Willem Ruis, Dutch TV host (Willem Ruis Show)
1946 Billy Thorpe, Australian singer (d. 2007)
1946 Bruce Weber, director (Broken Noses)
1946 Ronald Farrow, radio producer/priest
1947 Aleksandr Stepenovich Viktorenko, cosmonaut (Soyuz TM-3, 8, 14, 20)
1947 Bobby Kimball (Robert Toteaux), American singer (Toto-Roseann)
1947 Peter Hinchcliffe, co-founder (Iceland Frozen Foods)
1948 Bud Cort, American actor (Electric Dreams, M*A*S*H)
1949 Dave Greenfield, English Keyboardist of The Stranglers
1949 John Arthur Spenkelink, American murderer (d. 1979)
1949 Keith Simpson, British politician
1949 Michael Brecker, American jazz saxophonist (Brecker Brothers) (d. 2007)
1949 Uton Dowe, cricketer (WI pace bowler 1972-73 "Dowe shall not bowl")
1950 Norman Snow, American actor
1951 Geoff Howarth, cricketer (NZ captain early 80's)
1952 Teofilo Stevenson, Cuba, heavyweight boxer (Olympic-gold-1972, 76, 80), (d. 2012)
1954 Dianne Kay, American actress
1954 Karen Ann Quinlan, American right-to-die cause patient (d. 1985)
1955 Brendan Gleeson, Irish actor
1955 Christopher Lawford, Irish actor (Charlie Brent-All My Children)
1955 Dianne Kay, Phoenix Az, actress (Nancy-8 is Enough, Reggie, Glitter)
1955 Earl Campbell, American football player, NFL running back (Houston, New Orleans, 1977 Heisman)
1955 Henry Bellingham, MP
1955 Marina Sirtis, English actress
1956 Kurt Thomas, American gymnast (Olympics), actor (Gymkata)
1956 Lisa J Allen, TV reporter/lawyer
1956 Patty Donahue, American singer (d. 1996)
1956 Stephen Cole, English journalist
1956 Sue Fogleman, LPGA golfer
1957 Christopher Lambert, French actor (Highlander, Subway, Greystoke, Why Me)
1958 Fiona Reynolds, director/Council for Protection of Rural England
1958 Victor Salva, American film director
1959 Barry Blanchard, Canadian mountaineer
1959 Brad McCrimmon, Canadian ice hockey player, NHL defenseman (Hartford Whalers)
1959 Marina Sirtis, London, actress (Troi-Star Trek: The Next Generation)
1959 Perry Farrell, American musician, (Jane's Addiction, Porno For Pyros)
1961 Amy Sedaris, American actress and comedian
1961 Ane-Marie Sanches, newscaster (Suriname TV/Radio)
1961 Gary Brabham, Australian racing driver
1961 Mike Kingery, American baseball player, outfielder (Pittsburgh Pirates)
1962 Kirk Alan Triplett, Moses Lake WA, PGA golfer (1992 Shell Houston-2nd)
1964 Elle MacPherson, Austrailian super model and actress (Sirens)
1964 Jill Goodacre Connick, Lubbock Texas, model (Victoria Secrets)
1964 Michael A. Jackson, American politician
1965 Emilios T. Harlaftis, Greek astrophysicist (d. 2005)
1965 Jill Goodacre, American actress and model
1965 Voula Patoulidou, Greek athlete
1965 William Oefelein, American Astronaut
1966 Dwayne Harper, NFL cornerback (San Diego Chargers)
1966 Eric Gunderson, Portland OR, pitcher (Boston Red Sox)
1966 Robb Thomas, NFL receiver (Seattle Seahawks, Tampa Bay Buccaneers)
1967 Brian Jordan, American baseball player, outfielder (St Louis Cardinals)
1967 Jerry Olsavsky, NFL linebacker (Pittsburgh Steelers)
1967 John Popper, American musician (Blues Traveler)
1968 Chris Calloway, NFL wide receiver (NY Giants)
1968 James Williams, NFL tackle (Chic Bears)
1968 Lucy Lawless, New Zealand actress and singer
1968 Sue Foley, Canadian singer and guitarist
1969 Darren Chandler, WLAF receiver (Amsterdam Admirals)
1969 James Atkin, rocker (EMF-Unbelievable)
1969 Jeff Blackshear, guard (Baltimore Ravens)
1969 Jimmy Spencer, NFL cornerback (NO Saints, Cincinnati Bengals)
1969 Kai Nurminen, Turku FIN, hockey forward (Team Finland)
1969 (Jane) Kim(berly) Batten, McRae Georgia, 400m hurdler (Oly-silver-96)
1971 Lara Logan, South-African journalist and reporter
1971 Lennart van Reen, son of author Ton v R/publisher Corrie Zelen
1971 Robert Gibbs, American White House press secretary for President Barack Obama
1971 Ryan Mark Lambert
1972 Alex Ochoa, Miami FL, outfielder (NY Mets)
1972 John Rothell, Titusville Florida, 400m hurdler
1972 Junichi Suwabe, Japanese voice actor
1972 Michel Ancel, French game designer
1972 Paul Michael Kent, Australia, NZ breastroker (Olympics-96)
1972 Rui Costa, Portugal footballer
1972 Trevor Kidd, Dugald, NHL goalie (Calgary Flames)
1973 Brad Bridgewater, US, 200m backstroke (Olympics-gold-96)
1973 John Oppio, Sparks Nevada, double trap (Olympics-1996)
1973 Marc Overmars, Dutch soccer player (Ajax)
1973 Mark Platt, Peterborough Ontario, rower (Olympics-96)
1973 Sebastiano Siviglia Italian footballer
1974 Kristoffer Cusick, American actor
1974 Marc Gené, Spanish racing car driver
1974 Rachel Jones, Radio Producer
1975 Christopher Yule, hockey forward (Team Japan 1998)
1976 Igor Astarloa, Spanish cyclist
1976 Jennifer Capriati, American tennis player (Oly-gold-92)
1978 Michael Kaczurak, American singer and actor
1980 Amy Mathews, Australian actress
1980 China P. Arnold, American convicted murderer
1980 Kim Tae Hee, South Korean actress
1980 Prince Hamzah bin Al Hussein, of Jordan
1981 Jlloyd Samuel, WestIndian-born footballer
1981 Megan Hilty, American actress
1982 Hideaki Takizawa, Japanese artist
1983 Luiza Sá, Brazilian musician
1984 Mai Satoda, Japanese singer
1985 Maxim Lapierre, Canadian ice hockey forward
1985 Mickey Pimentel, National Football League linebacker
1986 Sylvan Ebanks-Blake, English footballer
1989 James Tomkins, English footballer
1992 Chris Massoglia, American actor
2334 Beverly Crusher, Copernicus Luna, fictional doctor-Star Trek Next Gen
2336 Deanna Troi, Betazed, fictional counsellor-Star Trek Next Generation
Died on March 29th
1058 Stephen IX (Frederik van Lotharingen), 1st Belgian Pope (1057-58) (b. 1020)
1368 Emperor Go-Murakami, Emperor of Japan (b. 1328)
1461 Henry Percy, 3rd Earl of Northumberland, English politician (b. 1421)
1546 Cardinal Beaton, English archbishop of St Andrews, murdered
1578 Arthur Champernowne, English admiral (b. 1524)
1578 Louis I, Cardinal of Guise, French cardinal (b. 1527)
1625 Antonio de Herrera y Tordesillas, Spanish historian (b. 1549)
1628 Tobias Matthew, Archbishop of York (b. 1546)
1629 Jacob de Gheyn II, Dutch artist (b. 1565)
1650 Cornelis Galle I, Flemish engraver
1655 Valerius Andreas, Flemish historian
1683 Yaoya Oshichi, a young girl burned at the stake for arson in 17th Century Japan (b. 1667)
1697 Nikolaus Bruhns, composer
1745 Robert Walpole, 1st British premier (1722-42)
1751 Thomas Coram, English sea captain and philanthropist
1772 Emanuel Swedenborg, Swedish philosopher and mathematician (b. 1688)
1788 Charles Wesley, English Methodist hymnist (b. 1707)
1792 Gustav III, King of Sweden (1771-92), dies of wounds (b. 1746)
1794 Marie-J-A-N C Condorcet, mathematician (Theory of Comets)
1800 Marc René, marquis de Montalembert, French military engineer and writer (b. 1714)
1802 Frederic Thieme, composer,
1803 Gottfried van Swieten, Dutch-Austrian patron of music (b. 1733)
1826 Johann Heinrich Voß, German poet (b. 1751)
1837 Maria Fitzherbert, morganatic wife of King George IV
1839 Bernardus JC Dibbets, Dutch baron/gen-major (Maastricht)
1847 Auguste De Polignac, premier France
1848 John Jacob Astor, American businessman, charted American Fur Company (b. 1763)
1855 Henri Druey, Swiss Federal Councilor (b. 1799)
1866 Menachem Mendel of Lubavitch, Rabbi/Chassidic leader
1873 Francesco Zantedeschi, Italian physicist (b. 1797)
1880 Jakob Axel Josephson, composer
1886 John Keble, theologian, Bournemouth
1888 Charles-Henri Valentin Alkan, French composer (b. 1813)
1891 Georges-Pierre Seurat, French painter (Pointillism)
1892 William Bowman, English anatomist
1906 Slava Raskaj, Croatian painter (b. 1878)
1911 Felix Alexandre Guilmant, composer
1912 Edward Adrian Wilson, English physician and naturalist member of the Scott Expedition to the South Pole (b. 1872)
1912 Henry Robertson Bowers member of the Scott Expedition to the South Pole (b. 1883)
1912 Robert Falcon Scott, English explorer, member of the Scott Expedition to the South Pole, dies in Antarctica (b. 1868)
1917 Fran Gerbic, composer
1924 Charles Villiers Stanford, Irish composer (b. 1852)
1930 Anton Bettelheim, writer
1933 Alexander Schmuller, Russian/Dutch violinist/conductor
1934 Otto Hermann Kahn, German millionaire and benefactor (b. 1867)
1937 Karol Szymanowski, Polish composer (Stabat Mater) (b. 1882)
1940 Alexander Obolensky, Russian prince and famed Rugby Union footballer who played for England.(b. 1916)
1945 Karl T Sapper, German geographer/geologist (Vulkankunde)
1948 Harry Price, British psychic researcher and writer (b. 1881)
1948 Olev Siinmaa, Estonian architect (b. 1881)
1955 Everard Verachtert, Flemish linguist (I Can Speak Nicely)
1956 Infante Alfonso of Spain (b. 1941)
1957 Joyce A L Cary, Irish author (Horse's Mouth) (b. 1888)
1959 Barthelemy Boganda, first President of the Central African Republic (b. 1910)
1959 Sara Wennerberg-Reuter, composer
1963 Pola Gojawiczynska, Polish author (Stolica)
1964 Ted Collins, pianist (Kate Smith Evening Hour)
1966 Harry Daugherty, trombonist (Spike Jones & City Slickers)
1970 Anna Louise Strong, American communist journalist (b. 1885)
1971 Dhirendranath Datta, Bangladeshi politician (b. 1886)
1972 J Arthur Rank, 1st Baron Rank, British movie theater owner (b. 1888)
1974 Seton I Miller, writer
1978 Jayasinghrao Mansinghrao Ghorpade, cricketer (8 Tests for India)
1979 Melville Cooper, TV panelist (I Got a Secret)
1980 Mantovani, Italian-born conductor and arranger (b. 1905)
1981 Eric Williams, first Prime Minister of Trinidad & Tobago (b. 1911)
1982 Carl Orff, German composer (Mouth, Antigonae) (b. 1895)
1982 Nathan Twining, USAF general (b. 1897)
1982 Rudy Bond, actor (Streetcar Named Desire)
1982 Walter Hallstein, W German politician (CDU, H-doctrine)
1985 Jeanine Deckers, Belgian nun, The Singing Nun (b. 1933)
1985 Luther Terry, Surgeon General of the United States (b. 1911)
1986 Harry Ritz, American actor and comedian (3 Musketeers, On the Avenue) (b. 1907)
1988 Ted Kluszewski, American baseball player (b. 1924)
1989 Bernard Blier, French actor (Les Miserables, Women & War) (b. 1916)
1990 Germaine Montenesdro, 2nd victim of NYC's Zodiac killer, shot dead
1991 Lee Atwater, American political consultant (R) (b. 1951)
1991 Matt Bennett, actor (Hickey & Boggs)
1992 Earl Spencer, father of Lady Diana
1992 Paul G J von Henreid, Austrian actor (Laszlo-Casablanca) (b. 1908)
1994 Bill Travers, British actor (Trio, Gorgo, Born Free) (b. 1922)
1994 Paul Grimault, animator
1994 William Natcher, (Rep-D-Ky)
1995 Baltimora, British singer (b. 1957)
1995 Carl E Jefferson, record company owner
1995 Eddie Williams Wiggins, alto saxophone/comedian
1995 James Eric Storrar, fighter Pilo
1995 Jimmy McShane, Irish frontman of the group Baltimora (b. 1957)
1995 John Elliott Terry, film financier,
1995 Terry Moore, American baseball player (b. 1912)
1996 Bill Goldsworthy, Canadian ice hockey player (b. 1944)
1996 Frank Daniel, Czech-born writer, director, producer and teacher (b. 1926)
1996 Maggie Donnelly, bag lady
1997 Eddie Ryder, actor (Slick Jones-General Hospital)
1997 Ellen Clara Pollock, actress (Wicked Lady, Fake)
1999 Joe Williams, American singer (b. 1918)
2001 Helge Ingstad, Norwegian explorer (b. 1899)
2001 John Lewis, American jazz pianist (b. 1920)
2002 Rachel Levy and Ayat al-Akhras, Israeli and Palestinian children
2002 Rico Yan, Philippine Young Movie & TV Actor (b. 1975)
2003 Carlo Urbani, Italian physician (SARS) (b. 1956)
2005 Johnnie Cochran, American lawyer (b. 1937)
2005 Miltos Sahtouris, Greek poet (b. 1919)
2005 Mitch Hedberg, American comedian (b. 1968) * (See Quotes of the Day)
2006 Salvador Elizondo, Mexican writer (b. 1932)
2007 Calvin Lockhart, Bahamian actor (b. 1934)
2009 Andy Hallett, American actor and singer (b. 1975)
2009 Maurice Jarre, French composer (b.1924)
2009 Vladimir Fedotov, Soviet football striker and manager (b. 1943)
2011 Ângelo de Sousa, Portuguese painter and sculptor (b. 1938)
2012 Bill Jenkins, American Hall of Fame drag racer and engineer
2014 Hobart "Hobie" Alter, surf and sailing entrepreneur and pioneer who created the Hobie Cat
2016 Patty Duke, American actress (The Miracle Worker)