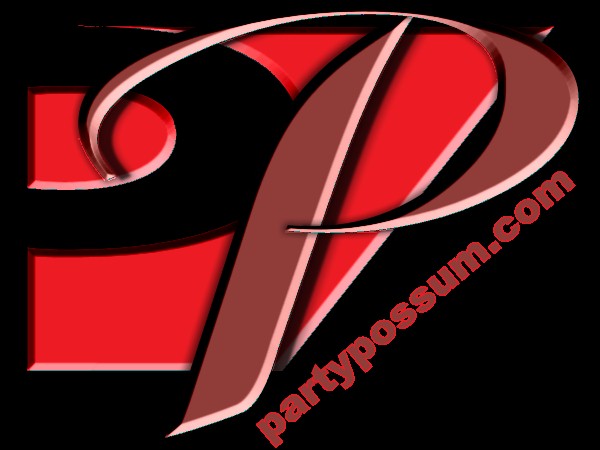 Holidays and Festivals
National Thai Language Day (Thailand)
National Anthem Day (Romania)
Ólavsøka, opening of the Løgting session. (Faroe Islands)
National Lasagna Day (USA)
Christian Feast Day of Lupus of Troyes
Feast of Martha of Bethany (Catholic, Anglican, and Lutheran Church)
Feast of Olaf II of Norway
Feast of Simplicius, Faustinus and Beatrix
* Fiesta de Merengue Santo Domingo, Dom. Rep. Last week of July (5-7)
* Kulmbach Beer Festival (3-9)
* Crop Over Bridgetown, Barbados - 2nd sat in July - 1st Mon in August (22-22) Fête de la Panic Translation: witchgrass Day (French Republican)
The 11th day of the Month of Thermidor in the French Republican Calendar
Toast of The Day
"Here's to King Solomon, ruler and sage,
the wisest of men in history's page.
He had wives by the thousand, and thought it was fun...
Here's hoping we know how to handle just one."
- Unknown
Drink of The Day
Freddie Fudpucker
1 Part Tequilla
Fill with Orange Juice
Float Galliano
Garnish With a Cherry
Wine of The Day
Brian Carter Cellars (2007) "Le Coursier"
Columbia Valley
$35
Beer of The Day
Brooklyn East India Pale Ale
Brewer - Brooklyn Brewery, New York, United States
Style - English India Pale Ale
ABV - 6.80%
- In honor of Garrett Oliver (July 29,1962), the Brewmaster of Brooklyn Brewery. Oliver has also published the book "The Brewmaster's Table: Discovering the Pleasures of Real Beer with Real Food" and has been a judge at the Great American Beer Festival for eleven straight years.
Joke of The Day
A Scotsman walks into a Glasgow library and says to the prim librarian, 'Excuse me Miss, dey ye hiv ony books on suicide?' To which she stops doing her tasks, looks at him over the top of her glasses and says,
'Piss off, ye'll not bring it back!'
- In Celebration of the Glasgow Fair, Glasgow, Scotland and Dundee Fortnight, Dundee Scotland
Quote of The Day
"If we're not supposed to eat animals, how come they're made out of meat?"
- Thomas James "Tom" Snyder (May 12th, 1936 – July 29th, 2007), an American television personality.
July Obseervances
Air-Conditioning Appreciation Days (7/3 to 8/15)
Bereaved Parents Awareness Month
National Bikini Month
Bioterrorism/Disaster Education and Awareness Month
Cell Phone Courtesy Month
Dog Days (7/3 to 8/11)
Doghouse Repairs" Month, Natl
Eggplant and Lettuce Month
Eye Injury Prevention Month
Family Golf Month
Family Reunion Month
Freedom From Fear of Speaking Month
Herbal/Prescription Awareness Month
Home Inspector Appreciation Month, Natl
International Blondie and Deborah Harry Month
International Group B Strep Awareness Month
International Women with Alopecia Month
International Zine Month
Learn Arabic Month
Mango and Melon Month
National "Doghouse Repairs" Month
National Anti-Boredom Month
National Black Family Month
National Blueberries Month
National Cell Phone Courtesy Month
National Child-Centered Divorce Month
National Culinary Arts Month
National Grilling Month
National Hemochromatosis Screening and Awareness Month
National Horseradish Month
National Hot Dog Month
National Ice Cream Month
National Independent Retailers Month
National Make A Difference to Children Month
National Recreation and Parks Month
National Share A Sunset With Your Lover Month
National Vehicle Theft Protection Month
National Wheelchair Beautification Month
Nectarine and Garlic Month
Purposeful Parenting Month
Roots and Branches Month
Sandwich Generation Month
Share A Sunset With Your Lover Month Link
Skyscraper Month
Smart Irrigation Month
Social Wellness Month
Tour de France Month (Started 6/30 - 7/19)
UV Safety Month
Unlucky Month for weddings
Women's Motorcycle Month
Worldwide Bereaved Parents Month
Observances this Week
Historical Events on July 29th
Born on July 29th
Died on July 29th