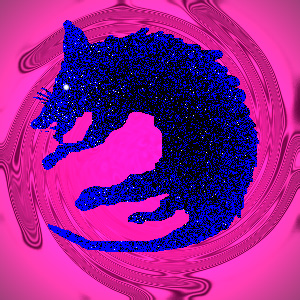 Holidays and Festivals
Independence Day (Lesotho) * (see below)
Intergeneration Day
Ten-Four Day a.k.a. 10-4 Day
World Animal Day
Blessing of the Fishing Flee
National Golf Day
National Frappe Day
The beginning of World Space Week
World Communion Day
Feast day of Saint Francis of Assisi (Roman Catholic)
Feast day of Saint Amun (Roman Catholic)
Feast day of Saint Petronius of Bologna (Roman Catholic)
* Independence Day (Lesotho) celebrating independence from Britain in 1966.
Fête de la Potiron Translation: Winter squash Day (French Republican)
The 13th day of the Month of Vendémiaire in the French Republican Calendar
Toast of The Day
"A toast to bread,
as without bread,
we'd have no toast"
- Unknown
Drink of The Day
Jack Rose
3 Parts Applejack
2 Parts Lemon or lime Juice
2 Dashes Grenadine
Traditionally Shaken into a chilled Glass, Garnished, and served straight up. Serve in Cocktail Glass
- In rememberence of "Jack Rose" Jacob Rosenzweig (1875 - October 4th, 1947), an American gambler.
Wine of The Day
Midnight Cellars 2005 Reserve, "Mare Nectaris"
Paso Robles
$50
Beer of The Day
- Eastern Hemisphere -
Weihenstephaner Hefeweissbier
Brewer - Brauerei Weihenstephan, Freising, Germany
Style - Hefeweizen
ABV - 5.4%
- Western Hemisphere -
Berliner Weisse
Brewer - Snake River Brewing Jackson, WY, USA
Style - German-Style Sour Ale
Joke of The Day
An auto mechanic received a repair order that read: "Check for clunking sound when going around corners."
Taking the car out for a test drive, he made a right turn, and a moment later he heard a "clunk."
He then made a left turn and again heard a "clunk."
Back at the shop he opened the car's trunk, and soon discovered the problem.
Promptly he returned the repair order to the service manager with the notation, "Removed bowling ball from trunk".
Quote of The Day
"Not a shred of evidence exists in favor of the idea that life is serious"
- Brendan Gill (October 4th, 1914 - December 27th, 1997), writer for The New Yorker
Whisky of The Day
Wiser's J.P. Wiser's "Red Letter" Canadian Whisky
$150
- In Honor of John Philip Wiser (October 4, 1825 – April 30, 1911) an American-born manufacturer, rancher and political figure in Ontario, Canada.
October Observances
Adopt A Shelter Dog Month
American Cheese Month
American Pharmacist Month
Antidepressant Death Awareness Month
Apple Jack Month
Apple Month
Awareness Month
Bat Appreciation Month
Breast Cancer Awareness Month
Caffeine Addiction Recovery Month
Celebrate Sun Dried Tomatoes Month
Celebrating The Bilingual Child Month
Celiac Disease Awareness Month
Children's Magazine Month
Christmas Seal Campaign (10/1-12/31)
Church Library Month
Church Safety and Security Month
Class Reunion Month
Clergy Appreciation Month
Co-op Awareness Month
Computer Learning Month
Cookie Month
Cut Out Dissection Month
Diversity Awareness Month
Down Syndrome Awareness Month
Dyslexia Awareness Month
Eat Better, Eat Together Month
Eat Country Ham Month
Emotional Intelligence Awareness Month
Emotional Wellness Month
Employee Ownership Month
Energy Management is a Family Affair, Improve Your Home Month (10/1-3/31)
Fair Trade Month
Feral Hog Month or Hog Out Month
Financial Planning Month
Gay and Lesbian History Month
German-American Heritage Month
Global Diversity Awareness Month
Go Hog Wild, Eat Country Ham Month
Halloween Safety Month
Head Start Awareness Month
Health Literacy Month
Home Eye Safety Month
Intergeneration Month
International Augmentative & Alternative Communication (AAC) Awareness Month
International Drum Month
International Starman Month
International Strategic Planning Month
International Walk To School Month
Italian-American Heritage Month
LGBT History Month
Long Term Care Planning Month
Lupus Awareness Month
Month of Free Thought
National "Gain The Inside Advantage" Month
National AIDS Awareness Month
National Animal Safety and Protection Month
National Arts & Humanities Month
National Audiology Awareness Month
National Bake and Decorate Month
National Book Month
National Bullying Prevention Awareness Month
National Canine Good Health Month
National Caramel Month
National Chili Month
National Chiropractic Month
National Communicate with Your Kid Month
National Construction Toy Month
National Cookbook Month
National Crime Prevention Month
National Critical Illness Awareness Month
National Cyber Security Awareness Month
National Dental Hygiene Month
National Depression Education & Awareness Month
National Diabetes Month
National Disability Employment Awareness Month
National Domestic Violence Awareness Month
National Down Syndrome Month
National Ergonomics Month
National Family Sexuality Education Month
National Field Trip Month
National Gain the Inside Advantage Month
National Go On A Field Trip Month
National Kitchen & Bath Month
National Liver Awareness Month
National Medical Librarian Month
National Orthodontic Health Month
National Physical Therapy Month
National Pizza Month
National Popcorn Popping Month
National Pregnancy and Infant Loss Awareness Month
National Protect Your Hearing Month
National RSV Awareness Month
National Reading Group Month
National Roller Skating Month
National Sarcastic Awareness Month
National Seafood Month
National Spina Bifida Awareness Month
National Stamp Collecting Month
National Sudden Infant Death Syndrome (SIDS) Awareness Month
National Toilet Tank Repair Month
National Vegetarian Month
National Window Covering Safety Month
National Work and Family Month
Organize Your Medical Information Month
Pear and Pineapple Month
Photographer Appreciation Month
Polish American Heritage Month
Positive Attitude Month
Raptor Month
Rett Syndrome Awareness Month
Rhizomes and Persimmons Month
Rhubarb Month
Right Brainers Rule! Month
Sausage Month
Second Binary Month (2of 3) (0s and 1s)
Self-Promotion Month
Spinach Lovers Month
Squirrel Awareness Month (Different Than Squirrel Appreciation Day in January)
Tackling Hunger Month
Talk About Prescriptions Month
Wishbones for Pets Month (10/15 - 11/30)
Women's Small Business Month
Workplace Politics Awareness Month
World Blindness Awareness Month
World Menopause Month
Observances this Week
Customer Service Week,
First Week of October

Universal Children's Week,
First Week of October

Get Organized Week,
First Week of October

Albuquerque International Balloon Fiesta,
First Friday through Monday in October

National Storytelling Weekend,
First Friday through Sunday in October

Fallen Firefighters Memorial Weekend,
First Weekend in October
World Space Week,
October 4th through 10th
World Hearing Aid Awareness Week,
Last Sunday of September to next Saturday

National Chimney Safety Week,
Week before First Full Week in October
Fall Astronomy Week, Week of Fall Astronomy Day (Saturday between mid-September and mid-October so as to be on or close to the first quarter Moon)
Historical Events on October 4th
Born on October 4th
Died on This Date