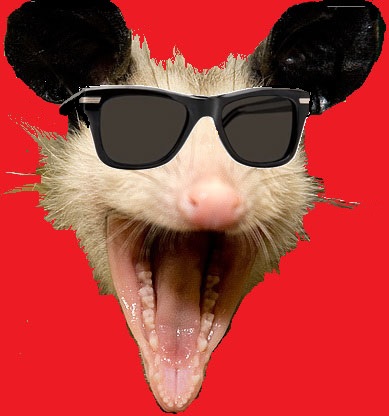 Holidays and Festivals
Emancipation Day (Washington, D.C.)
International Stress Awareness Day
Teach Your Daughter to Volunteer Day
National Health Care Decisions Day
International Moment of Laughter Day
National Librarian Day
High Five Day
National Auctioneers Day
Record Store Day
Birthday of Charley Chaplin (comedian)
National Eggs Benedict Day
National Wear Your Pajamas To Work Day
Final Day of Thingyan (Burma) * CLICK HERE
Fourth Day of Songkran (Myanmar) * CLICK HERE
Christian Feast Day of Benedict Joseph Labre
Christian Feast Day of Bernadette Soubirous
Christian Feast Day of Drogo
Christian Feast Day of Fructuosus of Braga
Christian Feast Day of Martyrs of Zaragoza
Christian Feast Day of Turibius of Astorga
* Coachella Festival Indio, California, USA April 16th to April 18th (1of3) (2010)
New Year in Southeast Asia * CLICK HERE
Fête de la Anémone Translation: Anemone Day (French Republican)
The 27th day of the Month of Germinal in the French Republican Calendar
Toast of The Day
"To live in hearts we leave behind is not to die."
- Unknown
Drink of The Day
Muff Diver
3/4 oz. Irish Cream (Bailey's)
3/4 oz. Kahlua
Fill glass with Whipped cream
Garnish with Cherry (optional)
Pour Bailey's and Kahlua into a shot glass. Put shot glass in center of an empty margarita glass. Fill around and on top of the shot glass with whipped cream. drink this hands free off of the counter.
Wine of The Day
Irony (2008) Pinot Noir
Style - Pinot Noir
Monterey County
$20
Beer of The Day
Celia Saison
Brewer - The Alchemist, Waterbury, Vermont, USA
Style - Gluten Free Beer
Joke of The Day
A 2006 study found that the average American walks about 900 miles a year.
Another recent study found that Americans drink an average of 22 gallons of beer a year.
That means, on average, Americans get about 41 miles per gallon.
Not Bad.
Quote of The Day
"How come if alcohol kills millions of brain cells, it never killed the ones that made me want to drink?"
- Unknown
Whisky of The Day
The Balvenie Portwood 21 Year Old Single Malt Scotch Whisky
$180
April Observances
ASPCA Month
Alcohol Awareness Month
Amateur Radio Month
Atlanta Food & Wine Month
Brussels Sprouts and Cabbage Month
Cancer Control Month
Celebrate Diversity Month
Community Spirit Days
Confederate History Month
Couple Appreciation Month
Cranberries and Gooseberries Month
DNA, Genomics and Stem Cell Education and Awareness Month
Defeat Diabetes Month
Emotional Overeating Awareness Month
Facial Protection Month
Fair Housing Month
Financial Literacy Month
Fresh Florida Tomatoes Month
Frog Month
Get Yourself Tested Month
Global Child Nutrition Month
Grange Month
Holy Humor Month
Home Improvement Time (April-Sept.30)
Honor Society Awareness Month (Different Sponsor to March)
IBS (Irritable Bowel Syndrome) Month
Informed Woman Month
Injury Prevention Month
International Cesarean Awareness Month
International Customer Loyalty Month
International Daffynitions Month
International Guitar Month
International Twit Award Month
Jazz Appreciation Month
Keep America Beautiful Month
Lawn and Garden Month
Learn Thai Month
Library Snapshot Month
Math Awareness Month
Month of the Military Child
Month of the Young Child
National African American Women's Fitness Month
National Autism Awareness Month
National Car Care Month
National Card and Letter Writing Month
National Child Abuse Prevention Month
National DNA & Genomics & Stem Cell Education & Awareness Month
National Decorating Month
National Donate Life Month
National Garden Month
National Grilled Cheese Sandwich Month
National Humor Month
National Kite Month
National Knuckles Down Month
National Landscape Architecture Month
National Multiple Birth Awareness Month
National Occupational Therapy Month
National Oral Health Month
National Parkinson's Awareness Month
National Pecan Month
National Pest Management Month
National Pet First Aid Awareness Month
National Pet Month
National Poetry Month
National Prepare Your Home To Be Sold Month
National Rebuilding Month
National Sarcoidosis Awareness Month
National Sexual Assault Awareness and Prevention Month
National Sexually Transmitted Diseases (STDs) Education and Awareness Month
National Stress Awareness Month
National Welding Month
National Welding Month
National Youth Sports Safety Month
Patient Safety Awareness Month
Pharmacists War on Diabetes Month
Physical Wellness Month
Prematurity Awareness Month
Prevent Lyme in Dogs Month
Prevention of Animal Cruelty Month
Procrastination Awareness Month
Records and Information Management Month
Rosacea Awareness Month
School Library Media Month
Southern Belles Month
Soy Foods Month
Sports Eye Safety Month
Straw Hat Month
Testicular Cancer Awareness Month
Tomatillo and Asian Pear Month
Women's Eye Health and Safety Month
Workplace Conflict Awareness Month
World Habitat Awareness Month
Worldwide Bereaved Spouses Awareness Month
Observances this Week
Organize Your Files Week,
Third Week of April

Medical Labs Week,
Third Week of April

Coin Week,
Third Week of April

Fibroid Awareness Week,
Third Week of April

National Karaoke Week,
Third Week of April

National Volunteer Week,
Third Week of April

National Pet ID Week,
Third Week of April

National Paperboard Packaging Week,
Third Week of April

National Playground Safety Week,
Third Week of April

National Severe Storm Preparedness Week,
Third Week of April

Oral, Head and Neck Cancer Awareness Week,
Third Week of April

Preservation Week,
Third Week of April

Sky Awareness Week,
Third Week of April

International Whistlers Week (IWC),
Third or Fourth week of April
Bat Appreciation Week,
Second Full Week of April
National Environmental Education Week,
Second full week of April

National Robotics Week,
Second Full week of April

National Library Week,
Second Full week of April

National Public Safety Telecommunicators (911 Operators),
Second Full Week in April

Pan American Week,
Second Full Week in April

Week of The Young Child,
Second Full Week in April

National Crime Victims Rights Week,
Second Full week of April plus 3 days
Historical Events on April 16th
Born on April 16th
Died on April 16th