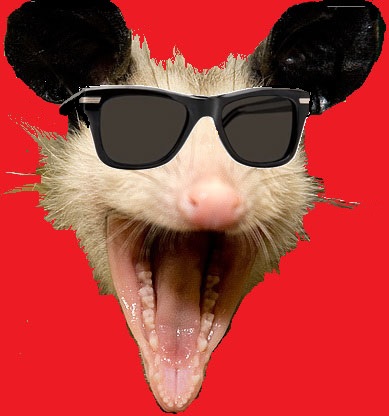 Holidays and Festivals
Bounty Day (Norfolk Island)
Lindisfarne Day, (Germanic Neopaganism) commemorating the Viking Raid on Lindisfarne in 793
Name Your Poison Day
World Brain Tumor Day
World Oceans Day
Province Day (Temotu Province)
Upsy Daisy Day
Best Friends Day
Second day of the Vestalia honor of Vesta (Roman Empire)
Feast of Saint Elphege, Bishop, martyr (Translation day)
Feast of Saint Medard, Bishop of Noyon, confessor
Feast of Saint Audomar, Bishop of Thérouanne, confessor (Translation day)
Blessed Chlodulph, Bishop of Metz
* Common Ridings Hawick, Scotland - First weekend in June -
Fête de la Fourche Translation: Pitchfork Day (French Republican)
The 20th day of the Month of Prairial in the French Republican Calendar
Toast of The Day
"The German likes his beer
The Pommy likes his half and half
Because it brings good cheer
The Scotsman likes his whisky
And the Irishman likes his hot
The Aussie has no national drink
So he drinks the bloody lot."
- Traditional
Drink of The Day
Bloodhound
2 parts gin
1 part dry vermouth
1 part sweet vermouth
strawberry coulis/crushed strawberries
Shake alcoholic ingredients and serve over crushed ice with strawberry coulis and strawberries garnish
Serve in Cocktail Glass, Tumbler, or Flute
Wine of The Day
Rietvallei Estate Wine (2007) Shiraz
Style - Shiraz
Robertson
$20
Beer of The Day
Boulevard Pilsner
Brewer - Boulevard Brewing Co., Kansas City, MO
Style - American-Style Specialty Lager
Joke of The Day
A woman gets home, runs into his house, slams the door and says,
"Honey, pack your bags. I won the lottery!!"
The husband says, "Wow! That's great! I'm so happy! Should I pack
for the ocean, or should I pack for the mountains?"
She says, "I don't care. Just get the hell out!"
Quote of The Day
"Bitten by the brewer's horse."
- Old English slang for being drunk
Whiskey of The Day
McAfee's Benchmark Old #8 Brand Kentucky Straight Bourbon Whiskey
$15
June Observances
African-American Music Appreciation Month
Antiphospholipid Antibody Syndrome Awareness Month
Aquarium Month
Audio Book Appreciation Month
Beautiful in Your Skin Month
Black Music Month
Cancer From The Sun Month
Cataract Awareness Month
Celibacy Awareness Month
Child Vision Awareness Month
Children's Awareness Month
Corn and Cucumber Month
Country Cooking Month
Dairy Alternatives Month
Dairy Month
Effective Communications Month
Entrepreneurs "Do It Yourself" Marketing Month
Fight the Filthy Fly Month
Fireworks Safety Month
Gay and Lesbian Pride Month
Great Outdoors Month
Home Safety Month
International Childhood Cancer Awareness Month
International Men's Month
International Surf Music Month
Lane Courtesy Month
Lemon and Mango Month
National Accordion Awareness Month
National Adopt a Cat Month
National Aphasia Awareness Month
National Bathroom Reading Month
National Camping Month
National Candy Month
National Caribbean-American Heritage Month
National Family Month
National Fresh Fruit and Vegetables Month
National Fruit and Veggies Month (Also September)
National GLBT (Gay,Lesbian,Bisexual & Transgender) Awareness Month
National GLBT (Gay,Lesbian,Bisexual & Transgender) Book Month
National Ice Tea Month
National Lady Lawyers Month
National Migraine Awareness Month
National Myasthenia Gravis Awareness Month
National R.O.S.E. Month
National Rescue a Cat Month
National Rivers Month
National Safety Month
National Smile Month
National Soul Food Month
National Steakhouse Month
National Student Safety Month
National Tire Safety Month
National Week of The Ocean Festival Sea-son Thursday before the Second Saturday in March through Second Saturday in June
Okra & Pluot and Aprium Month
Perennial Gardening Month
Pharmacists Declare War on Alcoholism Month
Potty Training Awareness Month
Professional Wellness Month
Rebuild Your Life Month
Skyscraper Month
Sports America Kids Month
Student Safety Month
Turkey Lovers' Month
Vision Research Month
Women's Golf Month
World Infertility Month
World Naked Bike Ride Month (Northern Hemisphere)
Observances this Week
National Automotive Service Professionals Week, Second Week in June
Families in Business Week, Second Week in June
Email Week, Second Week of June
Superman Days First Thursday through Sunday in June
International Clothesline Week First Saturday through Second Saturday
Jim Thorpe Native American Games, Second Sunday through Third Sunday in June
National Automotive Service Professionals Week, Full Week of June 12th
National Flag Week, Week of June 14th * CLICK HERE
Historical Events on July 8th
Born on July 8th
Died on July 8th
218 Opellius Macrinus, Emperor of Rome (217-8) dies in battle (b. 165)
632 Muhammad, Prophet of Islam (Koran), dies (according to tradition) (b. 570)
1042 Harthacanute, King of Denmark and England (1040-42) (b. 1018)
1115 Peter van Amiens, French minister of crusades, dies at about 64
1376 Edward "Black Prince" of Wales, son of King Edward of England (b. 1330)
1383 Thomas de Ros, 5th Baron de Ros, English Crusader (b. 1338)
1384 Kanami, Japanese actor (b. 1333)
1476 George Neville, English archbishop and statesman (b. 1432)
1505 Hongzhi, Emperor of China (b. 1470)
1611 Jean Bertaut, French poet (b. 1552)
1612 Hans Leo Hassler, German composer (b. 1562)
1621 Anne de Xainctonge, French saint (b. 1567)
1628 Rudolph Goclenius, German philosopher (b. 1547)
1661 John Elsevier, book publisher/publisher
1688 Hans Bontemantel, Amsterdams merchant
1695 Christian Huygens, inventor/astronomer (ring of Saturn)
1711 Katharina Lescaille, [Netherlands Sappho], poetess
1714 Sophia of Hanover, heir to the throne of Great Britain (b. 1630)
1716 Johann Wilhelm, Elector Palatine (b. 1658)
1727 August Hermann Francke, German Protestant minister (b. 1663)
1742 Omobono Stradivari, Italian violin maker/son of Antonius
1768 Johann Joachim Winckelmann, German scholar and archaeologist (b. 1717)
1771 George Montague-Dunk, 2nd Earl of Halifax, English statesman (b. 1716)
1790 Charles-Joseph van Helmont, composer
1794 G A Borger, writer
1795 Louis XVII Charles, king of France (1793-95) (b. 1785)
1796 Felice de Giardini, composer
1803 Joannes Natalis Paquot, Belgian priest/historian
1806 George Wythe, US attorney (signed Decl of Indep)
1809 Thomas Paine, American revolutionary and writer (Age of Reason, Common Sense) (b. 1737)
1814 Friedrich Heinrich Himmel, composer
1831 Sarah Kemble Siddons, English actress (Lady Macbeth)
1835 Gian Domenico Romagnosi, Italian physicist (b. 1761)
1845 Andrew Jackson, 7th President of the United States (1828-37) (b. 1767)
1857 Douglas William Jerrold, British playwright and satirist (b. 1803)
1865 Joseph Paxton, designer (Crystal Palace)
1870 Johann Gottlob Topfer, composer
1871 Satank, Kiowa indian chief, shot to death
1874 Cochise, Apache leader
1876 George Sand, French author (Indiana, Consuelo) (b. 1804)
1884 Henry Clay Work, composer
1885 Ignace Bourget, Bishop of Montreal (b. 1799)
1889 Gerard Manley Hopkins, English Poet (b. 1844)
1906 Christian Frederik Emil Horneman, composer
1908 Johan Lindegren, composer
1913 Emily Wilding Davison, suffragette, trampled to death by a horse
1919 Jacob Fabricius, composer
1924 Andrew Irvine, English mountain climber (climbing accident) (b. 1902)
1924 George Leigh Mallory, English mountain climber (climbing accident) (b. 1886)
1929 Bliss Carman, Canadian poet (b. 1861)
1940 Frederick Shepherd Converse, US composer
1945 Karl Hanke, Nazi official (b. 1903)
1947 Tom O'Brien, actor (Flying Fool)
1948 Franz Carl Bornschein, composer
1948 Hanson Carter, cricket (28 Tests for Aust, caught 44 stumped 21)
1951 Eugène Fiset, Canadian military officer and politician (b. 1874)
1953 Godfrey Tearle, actor (39 Steps, Mandy, At Dawn We Die)
1956 Marie Laurencin, French painter (b. 1883)
1965 Edmondo Rossoni, Italian fascist (b. 1884)
1966 Anton Melik, Slovenian geographer (b. 1890)
1967 Elliot Griffis, composer
1967 Laverne Andrews, vocalist (Andrews Sister)
1969 Robert Taylor, American actor (Death Valley Days) (b. 1911)
1970 Abraham Maslow, American psychologist (b. 1908)
1972 Jimmy Rushing, American blues singer (b. 1901)
1973 Eino Mauno Aleksanteri Linnala, composer
1975 William F Jenkins, author (Time Tunnel, Land of Giants)
1979 Herb Polesie, producer/playwright (20 Questions)
1979 Louis Salvador Palange, composer
1980 Ernst Busch, German singer and actor (b. 1900)
1982 Satchel Paige, American baseball player (b. 1906)
1982 (Leroy) Satchel Paige, US baseball pitcher
1984 Gordon Jacob, English composer (b. 1895)
1987 Yogi Horton, drummer (Luther Vandross), commits suicide
1988 Eli Mintz, actor (Boardwalk)
1988 Russell Harty, broadcaster
1988 Virgil Oliver Jr, entertainer
1990 Alfredo Poveda, president of Consul of Ecuador (1976-79)
1990 Jose Figueres, president of Costa Rica (1948-49, 53-58, 70-74)
1991 Bertice Reading, Dutch actress (Moon in the Gutter)
1991 Mary Bacon, jockey, dying of cancer, commits suicide by gun
1992 Beverly Carter, entertainer
1992 Farag Foeda, Egyptian writer/publicist, murdered
1992 William France, founder (Daytona 500)
1992 William McGowan, entrepreneur (MCI)
1993 René Bousquet, French Vichy-police chief deports jews
1993 Root Boy Slim, American entertainer (b. 1945)
1994 William Marshall, actor/director (Santa Fe Trail)
1995 Juan Carlos Ongania, pres of Argentina (1966-70)
1995 Lord Erskine of Rerrick, peer
1995 Sheikh Iman, singer
1996 Barry Linehan, actor (Bullseye, Dark Places, Witchcraft)
1996 Gerry Gomez, cricketer (West Indian captain played 29 Tests)
1996 Michael Fox, actor (Amos-Falcon Crest, Skinheads)
1996 Percy Edwards, animal imitator
1996 Phyllis Stedman, politician
1997 George Turner, Australian author (b. 1916)
1998 Maria Reiche, German-born mathematician and archaeologist (b. 1903)
1998 Sani Abacha, President of Nigeria (b. 1943)
2000 Jeff MacNelly, American political cartoonist (b. 1948)
2003 Leighton Rees, Welsh darts player (b. 1940)
2004 Mack Jones, American baseball player (b. 1938)
2006 Abouna Matta El Meskeen, Coptic Orthodox monk (b. 1919)
2006 Robert Donner, American actor (b. 1931)
2007 Kenny Olsson, Swedish speedway racer (b. 1977)
2007 Richard Rorty, American postanalytic, pragmatic philosopher (b. 1931)
2008 Šaban Bajramovic, Serbian Romani musician (b. 1936)
2009 Omar Bongo, President of Gabon (b. 1935)
2012 Frank Cady, American actor
2013 Yoram Kaniuk, Israeli writer (b. 1930)
2013 Paul Cellucci, American politician
2015 Marie-Louise Grog-Carven, French fashion designer (Ma Griffe perfume)
2016 Michael Manser, English architect