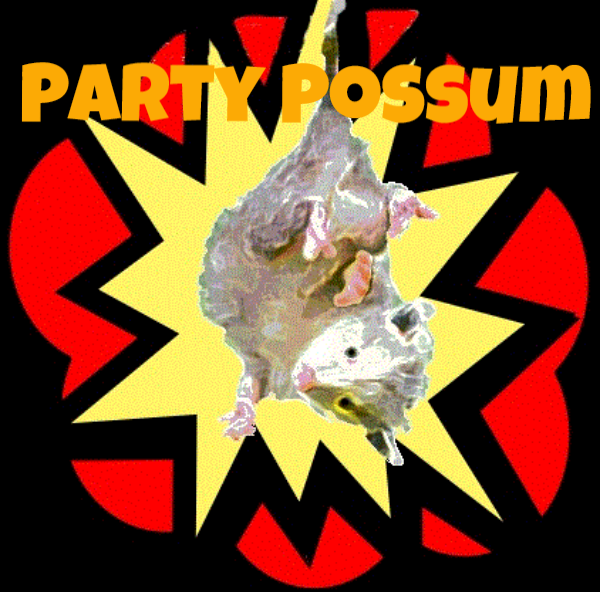 Holidays and Celebrations
Independence Day (Estonia) * (See Below)
Flag Day (Mexico) *
CLICK HERE
Dragobete (Romania) *
CLICK HERE
National Artist Day (Thailand)
Marbury Vs Madison Day (USA)
* (See Below)
Territory Day (Arizona) * (See Below)
The Lantern Festival, End of the Chineese New Year Lunar Calender (2013) * CLICK HERE
The Academy Awards, Date Varies (2013) * CLICK HERE
Dream 2014 (Lake Buena Vista, Florida)
Traditional Start of St. Patrick's Day celebrations, (Syracuse, NY, USA) Last Sunday in February (2013) * CLICK HERE
Regifugium (Ancient Rome)
Aniversary of The "Battle of Los Angeles" * (See Below)
Wilhelm Grimm's Birthday * (See Below)
Anniversary of Hadassah
Gregorian Calendar Day
Winslow Homer Day, American artist (1836 - d. 1910)
George Moore Day, Irish writer (1852 - d. 1933)
Honus Wagner Day, American baseball player (1874 - d. 1955)
George Thorogood's Birthday, American Singer and Guitarist (b.1950)
Mitch Hedberg Day, American comedian (1968 - d. 2005)
Spay Day USA
National Tortilla Chip Day
National Personal Chef Day
Christian Feast Day of St. Matthias
Christian Feast Day of St. Modest (Bishop of Trier)
Christian Feast Day of St. Sergius of Cappadocia
* Ostara Fest - February 23-27, 2011 Fort Worth, TX (2 of 5)
* Noise Pop Music Festival 2010, San Francisco, California, USA February 23 – March 1 (2of7)(2010)
* Independence Day (Estonia) (In Celebration of Independence in1918, the Soviet period is considered illegal annexation)
* Marbury Vs Madison Day - In 1803 the Supreme Court of the United States, in Marbury v. Madison, establishes the principle of judicial review.
* Wilhelm Grimm's Birthday- A German philologist and folklorist (1786 - d. 1859)
* Territory Day (Arizona) In 1863 Arizona is organized as a United States territory.
* Aniversary of The "Battle of Los Angeles". In 1942 the "Battle of Los Angeles" takes place, lasting until the next day.
Fête de la Asaret Translation: Wild Ginger Day (French Republican)
The Sixth day of the Month of Ventôse in the French Republican Calendar
Toast of The Day
"I used to know a clever toast,
But now I cannot think of it,
So fill your glass to anything,
And damn your souls, I'll drink to it!"
- Unknown
Drink of The Day
Snake Bite (Shot)
1 Part Yukon Jack
1 Part Lime Juice
Wine of The Day
Bonterra 2008 Viognier
Style - Organic Viognier
California
Certified Organic
$20
Beer of The Day
ALT
Brewer - Widmer Brothers Brewing Co. ; Portland, Oregon, USA
Style - German-Style Brown Ale
Joke of The Day
Why do people point to their wrist when asking for the time, but not to their crotch when they ask where the toilet is?
Quotes of the Day
"Fish are always eating other fish. If fish could scream, the ocean would be loud as shit."
- Mitchell Lee "Mitch" Hedberg (February 24, 1968 – March 30, 2005), an American stand-up comedian.
"If you're watchin' a parade, make sure you stand in one spot, don't follow it, it never changes. And if the parade is boring, run in the opposite direction, you will fast-foward the parade."
- "Mitch" Hedberg
"I drink Orange Juice with Vodka. It's like Vitamin C that kicks your ass!"
- "Mitch" Hedberg
"An escalator can never break--it can only become stairs. You would never see an 'Escalator Temporarily Out Of Order' sign, just 'Escalator Temporarily Stairs. Sorry for the convenience'."
- "Mitch" Hedberg
"My belt holds up my pants and my pants have belt loops that hold up the belt. What the f*ck's really goin on down there? Who is the real hero?"
- "Mitch" Hedberg
"I have a vest. If I had my arms cut off, it would be a jacket."
- "Mitch" Hedberg
"I went to a record store, they said they specialized in hard-to-find records. NOTHING WAS ALPHABETIZED!"
- "Mitch" Hedberg
"Here's a thought for sweat shop owners: Air Conditioning. Problem solved."
- "Mitch" Hedberg
"I angered the clerk in a clothing shop today. She asked me what size I was and I said actual, because I am not to scale."
- "Mitch" Hedberg
"I like rice. Rice is great when you're hungry and you want 2,000 of something."
- "Mitch" Hedberg
"I saw a commercial on late night TV, it said,"Forget everything you know about slipcovers." So I did. And it was a load off my mind. Then the commercial tried to sell me slipcovers, and I didn't know what the hell they were."
- "Mitch" Hedberg
"I love my fed-ex guy cause he's a drug dealer and he doesn't even know it...and he's always on time."
- "Mitch" Hedberg
"My manager saw me drinking backstage and he said "Mitch, don't use liquor as a crutch." I can't use liquor as a crutch, because a crutch helps me walk. Liquor severely fucks up the way I walk. It ain't like a crutch, it's like a step I didn't see."
- "Mitch" Hedberg
"I saw this wino, he was eating grapes. I was like, 'Dude, you have to wait.'"
- "Mitch" Hedberg
February Observances
AMD/Low Vision Awareness Month
Adopt A Rescued Rabbit Month
Aggressive Driving Month
American Heart Month
National Heart Healthy Month
American History Month
An Affair to Remember Month
Avocado and Banana Month
Bake for Family Fun Month
Beans (Dried and Fresh) Month
Berry Fresh Month
Black History Month
Burn Awareness Month
Canned Food Month
Celebration of Chocolate Month
Creative Romance Month
Dog Training Education Month
Exotic Vegetables and Star Fruit Month
Fabulous Florida Strawberry Month
From Africa to Virginia Month
National Get To Know An Independent Real Estate Broker Month
Grapefruit Month
Great American Pie Month a.k.a American Pie Month
International Boost Self-Esteem Month
International Expect Success Month
International Friendship Month
International Hoof-care Month
Jobs in Golf Month
Library Lovers' Month
Marfan Syndrome Awareness Month
Marijuana Awareness Month
National African American History Month
National Bird Feeding Month
National Black History Month
National Care About Your Indoor Air Month
National Cherry Month
National Children's Dental Health Month
National Condom Month
National Embroidery Month
National Fiber Focus Month
National Grapefruit Month
National Hot Breakfast Month
National Laugh-Friendly Month
National Mend A Broken Heart Month
National Parent Leadership Month
National Pet Dental Health Month
National Snack Food Month
National Teen Dating Violence Awareness Month
National Therapeutic Recreation Month
National Time Management Month
National Weddings Month
National Wild Bird Feeding Month
Parent Leadership Month, Natl
Plant The Seeds Of Greatness Month
Potato Lover's Month
Pull Your Sofa Off The Wall Month
Relationship Wellness Month
Responsible Pet Owner's Month
Return Shopping Carts to the Supermarket Month
Senior Independence Month
Spay/Neuter Awareness Month
Spiritual Teachers Month
Spunky Old Broads Month
Sweet Potato Month
Truck Month (GM)
Wise Health Care Consumer Month
Worldwide Renaissance of the Heart Month
Youth Leadership Month
Observances this Week
National Pancake Week, Fourth Week of February
Read Me Week, Fourth Week of February
National Secondhand Wardrobe Week, Fourth Full Week in February
Telecommuter Appreciation Week, Fourth Full Week in February
Peace Corps Week, Fourth Full Week in February starting with Monday
International Friendship Week, Last Full Week of February
National Eating Disorders Awareness Week, Last Full Week in February
Historical Events on February 24th
Born on February 24th
Died on February 24th