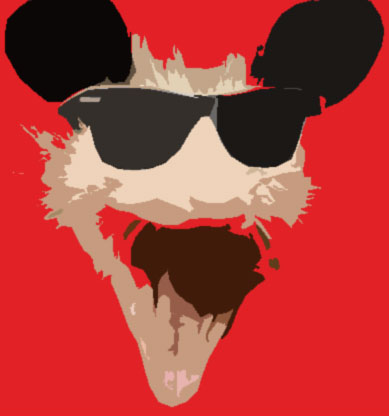 February 12th
Holidays and Celebrations
Abraham Lincoln's birthday (USA) * CLICK HERE
Darwin Day * (See Below)
Red Hand Day (United Nations)
Union Day (Myanmar)
Georgia Day (U.S.) state of Georgia
Fat Tuesday (Mardi Gras)
Final Day of the Carnival Season
(2013) *
CLICK HERE
Chineese New Year, Lunar New Year, Spring Festival
Start of the Lunar Calender (2013)
*
CLICK HERE
National Freedom to Marry Day (USA - unofficial)
NAACP Day, Anniversary of the NAACP
Plum Pudding Day a.k.a. National Plum Pudding Day
Oglethorpe Day
Safety Pup Day a.k.a. Birthday of Safetypup
Red Hand Day
Signing of the Independence (Chile) Bernardo O'Higgins signs the Independence of Chile near Concepción 1818.
Establishment Day (Michigan State University), established in 1855
Peanut's Rememberence Day - Charles Schultz's famous comic strip Peanuts prints its last comic 2000, It was also the day Charles Schulz died (b. 1922).
Paul Bunyan Day (Born Feb. 12, 1834 in Bangor, ME)
Storm of 2006 Day - A powerful winter storm blankets the Northeastern United States dumping 1 to 2 feet of snow from Washington DC up to Boston, Massachusetts. The storm dumped a record 26.9 inches of snow in New York City.
Immanuel Kant Rememberence Day, German philosopher (b. 1724 D: 1804)
Tom Landry Memorial Day. Hall of Fame football coach Tom Landry died at age 75 in 2000.
Feast of Saint Benedict of Aniane
Feast of Saint Damian of Alexandria
Feast of Saint Julian the Hospitaller
* Darwin Day a.k.a. Charles Darwin's Birthday is a recently instituted celebration intended to celebrate the anniversary of the birth of Charles Darwin on February 12, 1809. The day is also an opportunity to highlight Darwin's contribution to science and to promote science in general. Charles Darwin was an English naturalist and founder of the evolution theory (1809 -d. 1882)
Evolution Sunday is a service conducted in a number of Christian churches to celebrate Charles Darwin's theory of evolution. The Sunday chosen is the closest Sunday to Darwin's birthday Fête de la Trainasse Translation: Common Knotgrass Day (French Republican)
The 24th day of the Month of Pluviôse in the French Republican Calendar
Toast of The Day
"Though life is now pleasant and sweet to the sense
We'll be damnably mouldy a hundred years hence."
- Unknown
Drink of The Day
Between The Sheets
1 Part Brandy
1 Part Rum
1 Part Tripple Sec
1 Part Sweet and Sour Mix
Wine of The Day
R & B Cellars 2008 Petite Sirah
Style - Petite Sirah
Napa Valley
$35
Beer of The Day
Guppie Pale Ale
Brewer - BJ's Restaurant & Brewery, Huntington Beach, California, USA
Style - Session Beer
Joke of The Day
A guy walks into a pub and sees a sign hanging over the bar which reads:
Cheese Sandwich: $1.50
Chicken Sandwich: $2.50
Hand Job: $5.00
Checking his wallet for the necessary payment, he walks up to the bar and beckons to one of the three exceptionally attractive blondes serving drinks to an eager-looking group of men.
"Yes?" she enquires with a knowing smile, "Can I help you?"
"I was wondering", whispers the man, "are you the one who gives the hand-jobs?"
"Yes" she purrs "I am."
The man replies "Well wash your f*cking hands, I want a cheese sandwich!"
Quote of the Day
"I am a firm believer in the people. If given the truth, they can be depended upon to meet any national crisis. The great point is to bring them the real facts, and beer."
- Abraham Lincoln (February 12th, 1809 – April 15th, 1865), the 16th President of the United States, served from March 1861 until his assassination.
- Alternative -
And in the end, it's not the years in your life that count. It's the life in your years.
- Abraham Lincoln
Whisky of The Day
Old Parr Grand 12 Year Old Blended Scotch Whisky
$35
February Observances
AMD/Low Vision Awareness Month
Adopt A Rescued Rabbit Month
Aggressive Driving Month
American Heart Month
National Heart Healthy Month
American History Month
An Affair to Remember Month
Avocado and Banana Month
Bake for Family Fun Month
Beans (Dried and Fresh) Month
Berry Fresh Month
Black History Month
Burn Awareness Month
Canned Food Month
Celebration of Chocolate Month
Creative Romance Month
Dog Training Education Month
Exotic Vegetables and Star Fruit Month
Fabulous Florida Strawberry Month
From Africa to Virginia Month
National Get To Know An Independent Real Estate Broker Month
Grapefruit Month
Great American Pie Month a.k.a American Pie Month
International Boost Self-Esteem Month
International Expect Success Month
International Friendship Month
International Hoof-care Month
Jobs in Golf Month
Library Lovers' Month
Marfan Syndrome Awareness Month
Marijuana Awareness Month
National African American History Month
National Bird Feeding Month
National Black History Month
National Care About Your Indoor Air Month
National Cherry Month
National Children's Dental Health Month
National Condom Month
National Embroidery Month
National Fiber Focus Month
National Grapefruit Month
National Hot Breakfast Month
National Laugh-Friendly Month
National Mend A Broken Heart Month
National Parent Leadership Month
National Pet Dental Health Month
National Snack Food Month
National Teen Dating Violence Awareness Month
National Therapeutic Recreation Month
National Time Management Month
National Weddings Month
National Wild Bird Feeding Month
Parent Leadership Month, Natl
Plant The Seeds Of Greatness Month
Potato Lover's Month
Pull Your Sofa Off The Wall Month
Relationship Wellness Month
Responsible Pet Owner's Month
Return Shopping Carts to the Supermarket Month
Senior Independence Month
Spay/Neuter Awareness Month
Spiritual Teachers Month
Spunky Old Broads Month
Sweet Potato Month
Truck Month (GM)
Wise Health Care Consumer Month
Worldwide Renaissance of the Heart Month
Youth Leadership Month
Observances this Week
Dump Your Significant Jerk Week The Week Before Valentines Day
Congenital Heart Defect Awareness Week Second Week of February
Have A Heart for A Chained Dog Week Second Week of February
Risk Awareness Week Second Week of February
Great American Pizza Bake Second Week of February
Kraut and Frankfurter Week Second Week of February
Love Makes the World Go Round, But Laughter Keeps Us From Getting Dizzy Week Second Week of February
World AG Expo Second Week of February
World Duchenne Muscular Dystrophy Awareness Week Second Week of February
Celebration of Love Week Second Full Week of February
Children of Alcoholics Week Second Full Week of February
Jell-O Week Second Full Week of February
Love a Mench Week Second Full Week of February
National Pancake Week Second Full Week of February
International Flirting Week of Valentines Day
Random Acts of Kindness Week Second Full Week of February
Historical Events on February 12th
Born on February 12th
Died on February 12th