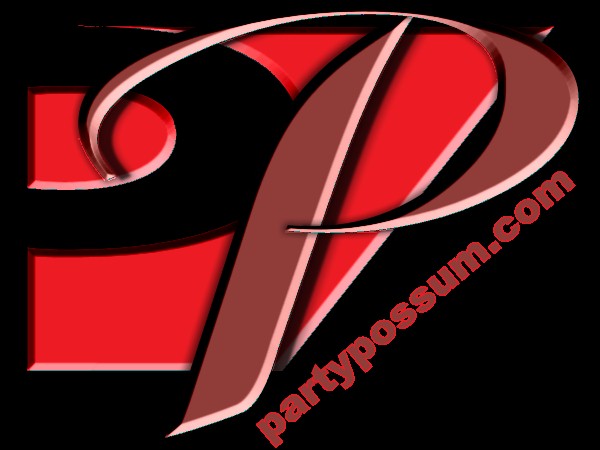 January 15th
Holidays and Celebrations
Martin Luther King, Jr.'s Birthday (USA) - actual * (see below)
Seijin No Hi (Japan) * (see below)
Humanitarian Day (USA) * (see below)
Lantern Festival (China)
John Chilembwe Day (Malawi)
Korean Alphabet Day (North Korea)
Kerala (India) * (see below)
Jallikattu (South India)
Pongal (India) * (see below)
Tree Planting Day a.k.a. Arbor Day (Egypt) * CLICK HERE
Arbor Day (Malta) * CLICK HERE
Arbor Day (Jordan) * CLICK HERE
Strawberry Ice Cream Day
Carmentalia (Second Day) in honor of Carmenta - Roman Empire
Hat Day AKA National Hat Day
National Fresh Squeezed Juice Day
Get to Know Your Customers Day
Women in Blue Jeans Day
Aniversary of the first Superbowl. It was played in Los Angeles, California. Green Bay beats Kansas City 35-10.
Feast of St. Abeluzius in the Ethiopian Orthodox Tewahedo Church
Feast of Saint Ita (Roman Catholic Church) , virgin, died January 15, 570.
Feast of St. Macarius of Egypt
Feast of St. Paul the Hermit
Feast Day of Saint Maurus
* Great Alaska Beer and Barleywine Festival (1of2)(2010)
* Toba Ebisu (Kyoto, Osaka, and Fukuoka, Japan) (1of 3) (Mid Jan) Celebrated with parades and shrines.
* Martin Luther King, Jr. Day. Traditionally (USA) Martin Luther King, Jr., was an American civil rights leader, recipient of the Nobel Peace Prize (d. 1968)
* Seijin No Hi (Japan) AKA Coming of Age Day is celebrated in Okinawa every January 15th. To the young people of the island who turned 20 during the past year, this is a most important day in their lives.
* Humanitarian Day is observed on Martin Luther King Jr.'s Birthday. It was Started in 2009 by a committee for King Days of Respect. (Not to be confused with World Humanitarian Day in August.)
* Kerala (India) - Makaravilakku or Makara Sankranthy at Sabarimala.
* Pongal (India) (Jan 13-15) Harvest Festival for Tamil people in South India.. Makar Sankranti by Kannada, Telugu and North Indian People.
Carnival Season (Christianity) January 6th to the Tuesday before Ash Wednesday A celebration period proceeding the Fast of Lent
Étain Day Translation Tin Day (French Republican)
The 26th day of the Month of Nivose in the French Republican Calendar
Toast of The Day
"Four blessings upon you...
Older whiskey
Younger women
Faster horses
More money"
- Traditional Irish
Drink of The Day
Fresh Squeezed OJ Screwdriver
1 Part Vodka
Fill with Fresh Squeezed Orange Juice
In Honor of National Fresh Squeezed Juice Day
- Alternative Drink -
Branch
1 Part Bourbon
Fill With Water
Wine of The Day
Hosmer 2008 Dry
Style - Riesling
Cayuga Lake
$15
Beer of The Day
Barney Flats Oatmeal Stout
Brewer - Anderson Valley Brewing Co. ; Boonville, California, USA
Style - Oatmeal Stout
Joke of The Day
A man walks into a bar and has a couple of beers. Once he is donem the bartender tells him he owes $9.00.
"But I paid, don't you remember?" says the customer.
"Okay," says the bartender, "If you said you paid, you did."
The man then goes outside and tells the first person he sees that the bartender can't keep track of whether his customers have paid.
The second man then rushes in, orders a beer and later pulls the same stunt.
The barkeep replies, "If you say you paid, I'll take your word for it."
Soon the customer goes into the street, sees an old friend, and tells him how to get free drinks.
The man hurries into the bar and begins to drink high-balls when, suddenly, the bartender leans over sand says, "You know, a funny thing happened in here tonight. Two men were drinking beer, neither paid and both claimed that they did. The next guy who tries that is going to get punched right in the nose."
"Don't bother me with your troubles," the final patron responds. "Just give me my change and I'll be on my way."
Quote of The Day
"If love makes the world go around, then whiskey makes it go around twice as fast!"
- Compton Mackenzie (1883–1972), a Scottish nationalist.
Whisky of The Day
Springbank 15 Year Old Single Malt Whisky

$115
A Special Toast of The Day to...
January Celebrations
Apple and Apricots Month
Artichoke and Asparagus Month
Be Kind to Food Servers
Bread Machine Baking Month
California Dried Plum Digestive Health Month
Carnival Season (Starting January 6th)
Celebration of Life Month
Cervical Cancer Awareness Month
Cervical Cancer Screening Month
Cherry Blossom Festival in Okinawa, Japan, a very colorful festivals every January in Nago since 1928.
Coffee Gourmet International Month
Family Fit Lifestyle Month
Financial Wellness Month
First Binary Month (1of 3) (0s and 1s)
International Brain Teaser Month
International Change Your Stars Month
International Creativity Month
International New Years Resolutions Month for Businesses
International Quality of Life Month
International Wayfinding Month
International Wealth Mentality Month
National Bath Safety Month
National Be On-Purpose Month
National Birth Defects Prevention Mont
National Blood Donor Month
National Book Blitz Month
National Braille Literacy Month
National Candy Month
National Child-Centered Divorce Awareness Month
National Clean Up Your Computer Month
National Egg Month
National Get Organized Month
National Glaucoma Awareness Month
National Hobby Month
National Hot Tea Month
National Lose Weight, Feel Great Month
National Mail Order Gardening Month
National Meat Month
National Mentoring Month
National Oatmeal Month
National Personal Self-Defense Awareness Month
National Polka Music Month
National Poverty in America Awareness Month
National Radon Action Month
National Skating Month
National Slavery and Human Trafficking Prevention Month
National Soup Month
National Stalking Awareness Month
National Thank You Month
National Volunteer Blood Donor Mont
National Wheat Bread Month
Prune Breakfast Month
Resolve to Eat Breakfast Month
National Returns Month
Rising Star Month
Self-Love Month
Self-help Group Awareness Month
Shape Up US Month
Thaipusam - Festival of Faith in Batu Caves, Malaysia
Thyroid Awareness Month
Tubers and Dried Fruit Month
World Buskers Festival in Christchurch, New Zealand.
Week Celebrations
International Snowmobile Safety and Awareness Week Starting second Friday of January
National Soccer Coaches of America Week 5 Days Starting the second Friday in January
National Vocation Awareness Week Starting Second Saturday of January
Cuckoo Dancing Week January 11th - 17th
National Fresh Squeezed Juice Week January 17th to 23rd
Week of Christian Unity January 18th to 25th
Snowfest Third Week in January
Hunt for Happiness Week Third Week in January
Historical Events on January 15t
Born on January 15th
1342 Philip II, Duke of Burgundy (d. 1404)
1432 Afonso V "the African", king of Portugal (1438-1481) (d. 1481)
1481 Ashikaga Yoshizumi, Japanese shogun (b. 1511)
1507 Johann Oporinus [Herbster], Swiss book publisher (Koran)
1538 Maeda Toshiie, Japanese general (d. 1599)
1567 Black Box [Catherine Quinol], Guadeloupe, vocalist (Love Sensation)
1622 Jean Baptiste Molière, French playwright (Tartuffe, Le Misanthrope) (d. 1673)
1671 Abraham de la Pryme, English antiquarian (d. 1704)
1674 Prosper Jolyot de Crébillon, French writer (d. 1762)
1715 Georg C Wagenzeil Austria (court)composer/pianist
1716 Philip Livingston, American founding father (signed Declaration of Independence) (d. 1778)
1730 John Malchair, composer
1733 Joseph Lederer, composer
1742 Eugene Godecharle, composer
1747 John Aikin, English doctor and writer (d. 1822)
1754 Richard Martin, Irish animal rights activist (d. 1834)
1779 Jean Coralli, Paris, ballet producer/choreographer
1791 Franz Grillparzer, Austrian writer (Golden Fleece) (d. 1872)
1793 Ferdinand G Waldmüller Austrian painter
1795 Alexandr Griboyedov, Russian playwright (d. 1829)
1795 Willem de Clerq, Dutch merchant/man of letters
1798 Thomas Crofton Croker, Irish story teller (Fairy legends)
1803 Marjory Fleming, Scottish writer and poet (d. 1811)
1809 Cornelia Connelly, Phila, founder (Society of the Holy Child Jesus)
1809 Pierre Joseph Proudhon, France, politician (libertarian socialist)
1809 Cornelia Connelly Philadelphia PA, founder (Society of the Holy Child Jesus)
1809 Pierre-Joseph Proudhon, French anarchist-libertarian socialist (d. 1865)
1812 Peter Christen Asbjørnsen, Norwegian fairy tale writer (d. 1885)
1813 James Marion Sims, South Carolina, surgeon/gynecologist (vesicovaginal operation)
1814 Ludwig Schläfli Swiss vicar/mathematician
1815 Henry Morris Naglee, Brigadier General (Union volunteers), died in 1886
1816 Marie LaFarge, French murderer (d. 1852)
1817 Lewis Golding Arnold, Brigadier General (Union volunteers), died in 1871
1821 Lafayette McLaws, Major General (Confederate Army), died in 1897
1824 Marie Duplessis, French courtesan (d. 1847)
1826 Mikhail Saltykov, Spas-Ugol Russia, radical novelist/satirist (Family of Noblemen)
1834 Samuel Arza Davenport, American politician (d. 1911)
1841 Frederick Authur Stanley, 16th Earl of Derby, Governor General of Canada, presenter of hockey's Stanley Cup (d. 1908)
1842 Blessed Mary McKillop, Australian candidate for sainthood (d. 1909)
1842 Josef Breuer, Austrian psychologist (d. 1925)
1845 Heinrich Vogl, composer
1845 Ella Flagg Young, 1st woman president (National Educational Association)
1850 Mihail Eminesco, [Eminovici], Romanian poet (Samanul Dionis) (d. 1889)
1850 Sonya Kurtovsky Kovalevsky, Russian mathematician (Academy of Science) (d. 1891)
1850 Leonard Darwin, son of Charles Darwin (d. 1943)
1855 Jacques Damala, Greek military officer and actor (d. 1889)
1858 Giovanni Segantini, Italy, painter
1859 Archibald Peake, Premier of South Australia (d. 1920)
1863 Adolph Goldschmidt, German historian
1863 Wilhelm Marx, Chancellor of Germany (Prussia) (d. 1946)
1866 Nathan Söderblom, Swedish archbishop, recipient of the Nobel Peace Prize (Nobel '30) (d. 1931)
1868 Noach Zjordanija, Georgian veterinarian/premier (1918-21)
1869 Stanisław Wyspiański, Polish dramatist (d. 1907)
1869 Ruby Laffoon, 43rd Governor of Kentucky (d. 1941)
1870 Johan Peter Koch, Danish officer/explorer (Greenland)
1870 Pierre S. du Pont, American businessman (d. 1954)
1871 Bertram Shapleigh, composer
1872 Arsen Kotsoyev, Russian writer (d. 1944)
1873 Max Adler, Austria sociologist/socialist theorist
1875 Tom Burke, American runner (d. 1929)
1877 Lewis M Terman, American psychologist (developed Stanford-Binet IQ test) (d. 1956)
1878 Johanna Müller-Hermann, Austrian composer and pedagogue (d. 1941)
1879 Ernest Thesiger, London England, actor (Bride of Frankenstein, Ghoul)
1879 Mazo de la Roche, Canadian author (d. 1961)
1882 Florian Znaniecki, Polish/US sociologist (Polish Peasant in Europe)
1882 Princess Margaret of Sweden (d. 1920)
1885 Grover Lowdermilk, American baseball player (d. 1968)
1885 Huang Yuanyong, Chinese writer (d. 1915)
1885 Lorenz Böhler, Austrian physician (d. 1973)
1888 Joseph Henabery, Omaha NE, director (Cobra)
1890 Tommy Fleming, American soccer player (d. 1965)
1891 Ray Chapman, American baseball player (d. 1920)
1891 Osip Mandelstam, Russian poet (Noise of Time) (d. 1938)
1892 Frank Hutchens, composer
1892 Rex Ingram, [Reginald IM Hitchcock], Irish director (4 Horsemen of Apocalypse) (d. 1950)
1893 Dragisa Cvetkovic, Serbian premiere of Yugoslavia (1939-4.)
1893 Ivor Novello, Welsh composer and actor (Lodger, Phantom Fiend, Truth Game) (d. 1951)
1894 Edmond Rubbens, Belgian attorney/minister of colonization
1895 Artturi Ilmari Virtanen, Finnish chemist, Nobel laureate (d. 1973)
1896 Jacobo Ficher, composer
1897 Xu Zhimo, Chinese poet (d. 1931)
1899 Goodman Ace, American actor (Better of Goodman) (d. 1982)
19-Charles Brown Talladega AL, actor (Dwayne Thompson-Today's FBI)
19-Count Stovall California, actor (Cal-All My Children, Roy-As the World Turns)
19-Victor Campos New York City NY, actor (Cade's County, Doctor's Hospital)
1900 Caesar Domela, Dutch painter (Ferdinand Domela Nieuwenhuis son)
1900 William Heinesen, Faroese writer, poet and artist (Noatun) (d. 1991)
1902 Abd al-Aziz ibn Abd al-Rahman al-Faisal al-Saud, king (Saudi Arabia) (d. 1969)
1902 Nazim Hikmet, Turkish poet (d. 1963)
1903 Paul A. Dever, 58th Governor of Massachusetts (d. 1958)
1905 Torin Thatcher, English actor (d. 1981)
1905 Kamatari Fujiwara, Japanese actor (d. 1985)
1906 Rezso Kokai, composer
1906 Aristotle Onassis, Greek shipping magnate (d. 1975)
1908 Roberta Bitgood, composer
1908 Edward Teller, Hungarian-born physicist, fathered H-bomb (Manhattan Project) (d. 2003)
1909 Enrique Sasal y Chapi, composer
1909 Jean Bugatti, German-born automobile designer (d. 1939)
1909 Elie Siegmeister, New York City NY, composer (Plough & the Stars)
1909 Gene Krupa, American drummer, Benny Goodman's drummer (Sing Sing Sing) (d. 1973)
1911 Wim Kan, Dutch cabaretier
1911 Cy Feuer, New York City NY, Broadway producer (Feuer & Martin-Chorus Line)
1912 Michel J-P Debré, French politician, premier of France (1959-62) (d. 1996)
1913 Alexander Marinesko, captain of the S-13 submarine, which sank the German ship Wilhelm Gustloff (d. 1963)
1913 Lloyd Bridges, American actor (Sea Hunt, Roots, Airplane) (d. 1998)
1913 Miriam Hyde, Australian composer (d. 2005)
1914 Lord Dacre of Glanton, British historian
1914 Hugh Trevor-Roper, English historian (d. 2003)
1916 Mikki Doyle, journalist
1918 Andreas M Donner, Dutch jurist (constitutional law)
1918 Gamal Abdel Nasser, President of Egypt (1954-1971) (d. 1970)
1918 João Figueiredo, President of Brazil (d. 1999)
1918 Édouard Gagnon, Canadian Roman Catholic cardinal (d. 2007)
1919 Maurice Herzog, French mountaineer, first to ascend an 8000m peak, Annapurna in 1950
1920 John Junor, British editor in chief (Sunday Express)
1920 John Cardinal O'Connor, American Catholic cardinal, Roman Catholic Archbishop of New York (d. 2000)
1920 Steve Gromek, American baseball player (d. 2002)
1921 Babasaheb Bhosale, Indian politican (d. 2007)
1921 Frank Thornton, English actor
1922 Franz Fühmann, writer
1922 Sir Eric Willis, Australian politician (d. 1999)
1923 Ivor Cutler, Scottish poet (d. 2006)
1923 Lee Teng-hui, Taiwanese politician, president of ROC (Taiwan), head of KMT (1988)
1925 Keith Bentley, international racing cyclist
1925 Ruth Slenczynska, U.S. pianist
1926 Florence Buchsbaum, French theater director (d. 1996)
1926 Maria Schell, Austrian actress (Space 1999) (d. 2005)
1927 Francis Routh, composer
1927 Norm Crosby, Boston MA, comedian (Young at Heart Comedians)
1927 Phyllis Coates, American actress
1929 "Queen Ida" Guillory, Ziadaco music
1929 Eva Badura-Skoda, composer
1929 Martin Luther King Jr, Atlanta, American clergyman and leader of the Civil Rights Movement, recipient of the Nobel Peace Prize (Nobel 1964) (d. 1968)
1930 Eddie Graham, American professional wrestler (d. 1985)
1931 Derek Meddings, special effects technician
1931 Murad Kazhlayev, composer
1931 Thomas Hoving, New York City NY, news correspondent (20/20)
1932 Dean Smith, US actor/relay runner (Olympic-gold-1952)
1932 Enrique Raxach, composer
1932 Louis Woodard Jones, New Rochelle NY, 4X400m relayer (Olympics-gold-56)
1933 Ernest J. Gaines, American author
1935 Robert Silverberg, US, sci-fi author (Hugo, Regan's Planet)
1935 Malcolm Frager, American pianist
1937 Margaret O'Brien, American actress (Jane Eyre, Meet Me in St Louis)
1938 Chuni Goswami, Indian footballer and cricketer
1939 Charles Christopher Steel, composer
1939 Tony Bullimore, English sailor and adventurer
1941 Don Van Vliet (Captain Beefheart), American musician and visual artist (Captain Beefheart & His Magic Band)
1942 Edward "Sonny" Bivins, US singer (Manhattans-Kiss & Say Goodbye)
1943 Mike Marshall, American baseball player, pitcher (1974 Cy Young Award)
1943 Ashraf Aman, first Pakistani to reach the summit of K2
1945 Charo, Actress (The Love Boat)
1945 Princess Michael of Kent, British royal
1945 Vince Foster, American lawyer (d. 1993)
1945 William R. Higgins, USMC colonel (d. 1990)
1945 Marie-Christine AHI von Leibnitz German/British princess
1947 Pete Waterman, rocker (Stock Aitken & Waterman-Road Block)
1947 Andrea Martin, Canadian actress (Wag The Dog, Club Paradise, SCTV)
1948 Dini Petty, Canadian talk show host (CITY-TV)
1948 Tommy Nolan, Montréal Québec Canada, actor (Jody-Buckskin)
1948 Ronnie Van Zant, American singer (Lynyrd Skynyrd) (d. 1977)
1949 Howard Allen Twitty, Phoenix AZ, PGA golfer (1979 BC Open)
1949 Luis Alvarado, Puerto Rican baseball player (d. 1987)
1949 Panos Mihalopoulos, Greek actor
1950 David Lynn Jones, Bexar Ark, country singer (Bonnie Jean)
1950 Marius Trésor, French footballer
1950 Nate Hawthorne
1951 Charo (Maria Martinez) Spanish-American actress, comedienne and flamenco guitarist (Chico & the Man, Love Boat)
1951 Bobby Wilson
1951 Ernie DiGregorio
1951 Martha Davis, California, vocalist/guitar (The Motels-Only the Lonely, Shame)
1952 Melvyn Gale, rocker (ELO)
1953 Boris Blank, rocker (Yello)
1953 Kent Hovind, American evangelist
1953 Randy White, American football player, NFL tackle (Dallas Cowboys)
1953 Ta-Tanisha, American actress
1954 Jose Dalisay, Jr., Filipino writer
1954 Nikos Sarganis, Greek footballer
1955 Enrico Mentana, Milan Italy, Italian newscaster (RAI)
1955 Nigel Benson, English author
1956 Mayawati, Indian politician
1956 Paul Parker, cricketer (one Test England v Australia 1981)
1956 Vera Sosulya, USSR, toboggan (Olympic-gold-1980)
1956 Marc Trestman, CFL head coach
1956 Miki Fujimura, Japanese singer
1957 Patrick Dixon, English entrepreneur
1957 Mario Van Peebles, American actor (Posse, South Bronx Heroes, Ali)
1957 Marty Lyons, American football player
1958 Boris Tadić, President of Serbia
1958 Julian Sands, actor (One Night Stand)
1959 Pavle Kozjek, Slovenian climber (d. 2008)
1959 Pete Trewavas, English musician, bassist, (Marillion-Clutching at Straws, Real to Reel)
1959 Sister Carol, Jamaican reggae singer
1960 Aaron Jay Kernis, American composer
1960 Kelly Asbury, American director and actor
1960 Tim Curtis, cricketer (England righty batsman in 5 Tests 1988-89)
1961 Iris DeMent, Paragould Ar, country singer (Our Town)
1961 Yves P. Pelletier, Canadian comedian and film director
1962 Conrad Lant, English musician
1962 Creflo Dollar, American televangelist
1963 Erling Kagge, Norway, explorer (South Pole)
1963 Lijuan Geng, Hebei China, Canadian tennis player (Olympics-96)
1963 Richard Nasheim, hockey forward (Team Austria 1998)
1963 Yaro Dachniwsky, Chicago IL, team handball goalie (Olympics-1996)
1963 Bruce Schneier, American cryptographer, security expert, and writer
1963 Conrad Lant, English musician
1964 Cees van der de Linden, soccer player
1964 Osmo Tapio Räihälä, Finnish composer
1964 Paula Schnurr, Kirkland Lake Ontario, 1.5k (Olympics-8-92, 96)
1965 Bernard Hopkins, American boxer
1965 Derek B, rocker (Bullet from a Gun)
1965 James Nesbitt, Northern Irish actor (The Hobbit: An Unexpected Journey)
1965 Jeffrey A. Townes (DJ Jazzy Jeff), DJ (DJ Jazzy Jeff and the Fresh Prince)
1965 Maurizio Fondriest, Italian cyclist
1965 Michael Clemons, CFL running back (Toronto Argonauts)
1965 Adam Jones, American musician (Tool)
1967 Richard Blakey, cricketer (England wicket-keeper in India 1993)
1967 Ted N Tryba, Wilkes-Barre PA, PGA golfer (1995 Anheuser-Busch Golf)
1967 Lisa Lisa (Velez) rock vocalist (Lisa Lisa and Cult Jam)
1968 Bob Dahl, NFL guard (Washington Redskins)
1968 Iñaki Urdangarín, Spanish royalty
1968 Laurie Fellner, Appleton Wisc, team handball goalie (Olympics-92, 96)
1968 Steve McConaghy, Australian soling yachter (Olympics-96)
1968 Felton Spencer, NBA center (San Francisco Warriors)
1968 Chad Lowe, American actor (Spencer, Apprentice to Murder, Unfaithful)
1969 Adam Burt, Detroit, NHL defenseman (Hartford Whalers)
1969 Demetra Hampton, actress (Valentina)
1969 Marsha Miller, Rochester NY, WPVA volleyballer (National-17th-1995)
1969 Rob van Dijk, Dutch soccer player (Feyenoord)
1969 Rod de Highden, Australian 5k/10k/marathoner (Olympics-96)
1969 Leonard Wheeler, NFL safety/cornerback (Cincinnati Bengals, Minnesota Vikings)
1969 Siupeli Malamala, NFL guard/tackle (New York Jets)
1969 Delino DeShields, American baseball player (Montréal Expos, Los Angeles Dodgers)
1969 Huck Seed, American professional poker player
1970 Dan Landry, San Diego Ca, volleyball opposite hitter (Olympics-96)
1970 Elroy Kromheer, soccer player (FC Volendam)
1970 Michele Granger, Anaheim California, softball pitcher (Olympics-gold-96)
1970 Shane McMahon, American professional wrestler
1971 LeShon Johnson, running back (Arizona Cardinals)
1971 Max Beesley, English musician and actor
1971 Regina King, American actress (Brenda Jenkins-227, Ray)
1972 Claudia Winkleman, English television presenter
1972 Kimberly Anne Massaro, St Louis Mo, Miss America (Missouri-5th-1997)
1972 Christos Kostis, Greek footballer
1972 Ernie Reyes, Jr. American actor and martial artist (The Rundown, Ernie-Sidekicks)
1972 Kobe Tai, American porn star
1973 Daniel Nijhof, Dutch soccer player (FC Twente)
1973 Randy Srochenski, CFL linebacker (Saskatchewan Roughriders)
1973 Essam El-Hadary, Egyptian footballer
1974 Aubrey Jo Hiller, Missoula Montana, Miss America-Montana (1997)
1974 Mike Minter, safety (Carolina Panthers)
1974 Ray King, American baseball player
1975 Edith Bowman, Scottish television and radio presenter
1975 Mary Pierce, Montreal Canada, tennis star (1995 Australian Open)
1975 Greg Loveridge, cricketer (New Zealand leg-spinner, did not bowl vs Zimbabwe 1996)
1976 Corey Chavous, American football player
1976 Dorian Missick, American actor
1976 Doug Gottlieb, American basketball analyst
1976 Scott Murray, Scotland rugby player
1977 Gino Montesinos, Actor (The SpongeBob SquarePants Movie)
1978 Eddie Cahill, American actor (Miracle)
1978 Franco Pellizotti, Italian cyclist
1978 Ryan Sidebottom, English Cricketer
1979 Drew Brees, American football player
1979 Ken Chu, Taiwanese singer-actor and taichi champ
1979 Young Dro, American rapper
1979 Martin Petrov, Bulgarian footballer
1979 Michalis Morfis, Cypriot footballer
1979 Trent Ford, Actor (Gosford Park)
1980 Matt Holliday, American baseball player
1981 Howie Day, American singer
1981 El Hadji Diouf, Senegalese footballer
1981 Sean Lamont, Scottish rugby union footballer
1982 Armando Galarraga, Venezuelan baseball player
1982 Prince Philip and Prince Alexander of Yugoslavia
1982 Benjamin Agosto, American skater
1982 Brett Lebda, American hockey player
1982 Neil Nitin Mukesh, Indian actor
1982 Prince Philip and Prince Alexander of Yugoslavia
1983 Hugo Viana, Portuguese footballer
1983 Jermaine Pennant, English footballer
1984 Megan Jendrick, American swimmer
1984 Victor Rasuk, American actor (Raising Victor Vargas)
1985 Kenneth Emil Petersen, Danish footballer
1985 Rene Adler, German footballer
1986 Barbie Blank (Kelley Kelley), WWE Wrestler, Model
1986 Fred Davis, American football player
1986 Jessy Schram, American actress (American Pie Presents The Naked Mile)
1987 Aria C Jalali, American musician
1987 David Knight, English footballer
1987 Greg Inglis, Australian rugby league player
1987 Michael Seater, Canadian actor (Night of the Living)
1987 Kelly Kelly, American WWE Diva
1988 Sonny Moore, American musician From First to Last
1989 Alexei Cherepanov, Russian hockey player (d. 2008)
1989 Keiffer Hubbell, American ice dancer
1990 Chris Warren Jr., American actor
1990 Fernando Forestieri, Italian footballer
1990 Robert Trznadel, Polish footballer
1991 Lulu Popplewell, Actress (Love Actually)
1992 Max von der Groeben, Actor (F*ck You, Goethe)
1993 Chelsea Bartley, Actress (The Onyx)
1995 Dylan Scheller, Actor (Casualties of War)
1996 Dove Cameron, Actress (Liv and Maddie)
1997 Alex Cardillo, Actor (I Declare War)
2002 Roan Thurman-Hawke, Son of Uma Thurman and Ethan Hawke,
2003 Piper Nairn, Actress (Getting Legs)
2006 Andrew and Aidan Gonzales, Twin Actors (ER)
2008 Liliana Pizzuto, Actress (Sex and the City 2)
Died on January 15th