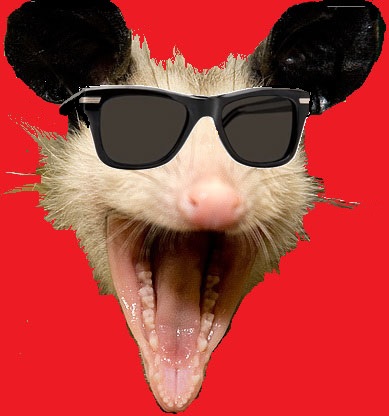 Holidays and Festivals
International Day for the Remembrance of the Slave Trade and its Abolition (International)
European Day of Remembrance for Victims of Stalinism and Nazism (European Union)
Flag Day (Ukraine) * CLICK HERE
Umhlanga Day (Swaziland)
Vulcanalia (Roman Empire)
Valentino Day, commemorates the death of Rudolph Valentino
Black Ribbon Day
Ride the Wind Day
Christian Feast Day of Philip Benitius
Christian Feast Day of Rose of Lima
* Edinburgh Festival Edinburgh, Scotland - August - (9-21)
* Gäuboden Volksfest Straubing, Germany - August - (8-10)
Fête de la Tubéreuse Translation: Tuberose Day (French Republican)
The Sixth day of the Month of Fructidor in the French Republican Calendar
Toast of The Day
"May the most you wish for be the least you get."
- Traditional Irish
Drink of The Day
Spritzer
4 Ounces of White Wine
Fill with Club Soda
Wine of The Day
Kumbaya NV White Table Wine
Style - White Table Wine
California
$10
Beer of The Day
Ommegang Abbey Ale Dubbel
Brewer - Brewery Ommegang, Cooperstown, NY
Style - Belgian-Style Dubbel
Joke of The Day
Paddy has broken his leg and his buddy Scotty comes over to see him.
Scotty says, "How you doin?"
"Paddy says, "Okay, but do me a favour mate, run upstairs and get me slippers, me feet are freezing."
Mick goes upstairs and sees Paddy's gorgeous 19-year-old twin daughters lying on the bed.
He says, "Your dad's sent me up here to have sex with both of you."
They say, "Get away with ya.... prove it."
Scotty shouts downstairs, "Paddy, both of em?"
Paddy shouts back, "Of course both of em, what's the point of f'n one?"
Quote of The Day
"It is impossible to live without failing at something, unless you live so cautiously that you might as well not have lived at all. In which case you have failed by default."
- Unknown
Whiskey Of The Day
August Observances
Admit You're Happy Month
American Adventures Month
American Artists Appreciation Month
American History Essay Contest (8/1 - 12/15)
American Indian Heritage Month (Also November)
Beach Month
Black Business Month
Cataract Awareness Month
Celery, Fennel and Cactus Month
Children's Eye Health and Safety Month
Children's Vision and Learning Month
Family Fun Month
Get Ready for Kindergarten Month
Golf Month
Happiness Happens Month
Learn Japanese Month
Motor Sports Awareness Month
National Catfish Month
National Eye Exam Month
National Fetal Alcohol Spectrum Disorders Awareness Month
National Goat Cheese Month
National Golf Month
National Immunization Awareness Month
National Inventors Month
National Minority Donor Awareness Month
National Panini Month
National Parks Month
National Picnic Month
National Runaway Prevention Month
National Spinal Muscular Atrophy Awareness Month
National Truancy Prevention Month
National Water Quality Month
National Win With Civility Month
National Women's Month
Neurosurgery Outreach Month
Orange and Papaya Month
Peach Month
Psoriasis Awareness Month
Romance Awareness Month
Water Quality Month
What Will Be Your Legacy Month
Observances this Weekly
Be Kind to Humankind Week, Fourth Week in August
Minority Enterprise Development Week Third Full Week in August
Little League World Series Usually 11 Days Starting the Third Thursday in August
National Aviation Week Week of Orville Wright's Birthday on 19th
Historical Events on August 23rd
Born on August 23rd
Died on August 23rd