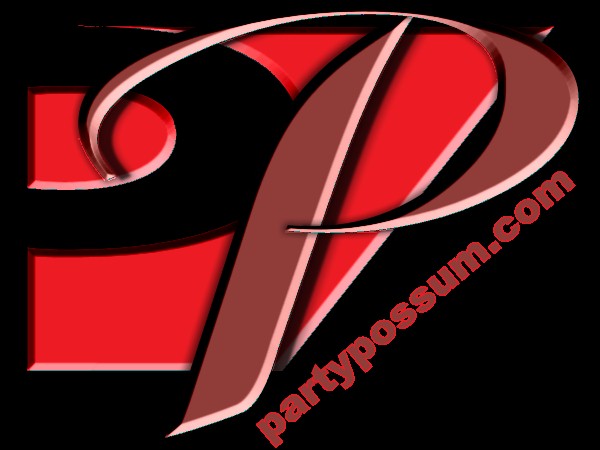 Holidays and Festivals
Celebration of the birthday of Haile Selassie (Rastafari movement)
Revolution Day (Egypt), 1952
Flag Day (Abkhazia) *
CLICK HERE

Neptunalia held in honor of Neptune (Roman Empire) National Hot Dog Day
Vanilla Ice Cream Day
All-American Soap Box Derby Day
Gorgeous Grandma Day
Hot Enough For Ya Day
Roman Catholic Feast of Saint Liborius, bishop of Le Mans, confessor [northern Germany]
Feast of Saint Bridget of Sweden, widow [Bamberg, Mainz, Münster, Riga]
Feast of St. Ezekiel the Prophet
Feast of Heiromartyr Phocas
* Calgary Stampede (mid july) (8-10)
* Crop Over Bridgetown, Barbados - 2nd sat in July - 1st Mon in August (16-22)
* Les Ardentes Festival Liege, Belgium, Europe July 23 (2010)
Fête de la Bélier Translation: Ram Day (French Republican)
The Fifth day of the Month of Thermidor in the French Republican Calendar
Toast of The Day
"Here's to eternity, may we spend it in as good company as this night finds us."
- Anonymous
Drink of The Day
(Real) B-52
1/2 Part White Rum
1 1/2 part Bailey's Irish Cream
2 Part kahlua
Pour in the Kahlua. Carefully add Bailey's to create layers. Carefully pour rum onto that. Rum should pool on the top. Next, Light the rum on fire, and take the Shot with a Straw (A Real B-52 is lit on Fire).
Wine of The Day
Martha's Vineyard
Style - Cabernet Sauvignon Heitz
Oakville, Napa Valley
$160
Certified Organic
ABV 14.5%
Beer of The Day
Ruination IPA
Brewer - Stone Brewing
Style - Imperial IPA
ABV - 7.7%
Joke of The Day
A young New York woman was so depressed that she decided to end her life by throwing herself into the ocean. But just before she could throw herself from the docks, a handsome young man stopped her.
"You have so much to live for," said the man. "I'm a sailor, and we're off to Europe tomorrow, and I can stow you away on my ship. "I'll take care of you, bring you food every day, and keep you happy."
With nothing to lose, combined with the fact that she had always wanted to go to Europe , the woman accepted.
That night the sailor brought her aboard and hid her in a small, but comfortable, compartment in the hold. From then on, every night he would bring her three sandwiches and make love to her until dawn.
Three weeks later she was discovered by the captain during a routine inspection. "What are you doing here?" asked the captain.
"I have an arrangement with one of the sailors," she replied. "He brings food and I get a free trip to Europe ."
"I see," the captain says.
Her conscience got the best of her and she added, "Plus, he's screwing me."
"He certainly is," replied the captain, "This is the Staten Island Ferry."
Quote of The Day
"I think a man ought to get drunk at least twice a year just on principle, so he won't let himself get snotty about it."
- Raymond Chandler (July 23rd 1888 – March 26th 1959), an American novelist and screenwriter.
July Observances
Air-Conditioning Appreciation Days (7/3 to 8/15)
Bereaved Parents Awareness Month
National Bikini Month
Bioterrorism/Disaster Education and Awareness Month
Cell Phone Courtesy Month
Dog Days (7/3 to 8/11)
Doghouse Repairs" Month, Natl
Eggplant and Lettuce Month
Eye Injury Prevention Month
Family Golf Month
Family Reunion Month
Freedom From Fear of Speaking Month
Herbal/Prescription Awareness Month
Home Inspector Appreciation Month, Natl
International Blondie and Deborah Harry Month
International Group B Strep Awareness Month
International Women with Alopecia Month
International Zine Month
Learn Arabic Month
Mango and Melon Month
National "Doghouse Repairs" Month
National Anti-Boredom Month
National Black Family Month
National Blueberries Month
National Cell Phone Courtesy Month
National Child-Centered Divorce Month
National Culinary Arts Month
National Grilling Month
National Hemochromatosis Screening and Awareness Month
National Horseradish Month
National Hot Dog Month
National Ice Cream Month
National Independent Retailers Month
National Make A Difference to Children Month
National Recreation and Parks Month
National Share A Sunset With Your Lover Month
National Vehicle Theft Protection Month
National Wheelchair Beautification Month
Nectarine and Garlic Month
Purposeful Parenting Month
Roots and Branches Month
Sandwich Generation Month
Share A Sunset With Your Lover Month Link
Skyscraper Month
Smart Irrigation Month
Social Wellness Month
Tour de France Month (Started 6/30 - 7/19)
UV Safety Month
Unlucky Month for weddings
Women's Motorcycle Month
Worldwide Bereaved Parents Month
Observances this Week
Everybody Deserves A Massage Week Third Full Week in July
National Zoo Keeper Week Third Full Week in July
National Parenting Gifted Children Week Third Full Week in July
National Independent Retailers Week Week containing July 21st (birthday of Tom Shay's grandmother)
Restless Leg Syndrome (RLS) Education & Awareness Week July 18th through 25th (Also see February 1st through 7th)
World Youth Day Date Varies usually every three years (July 23 - July 28, 2013)
Historical Events on July 23rd
Born on July 23rd
Died on July 23rd