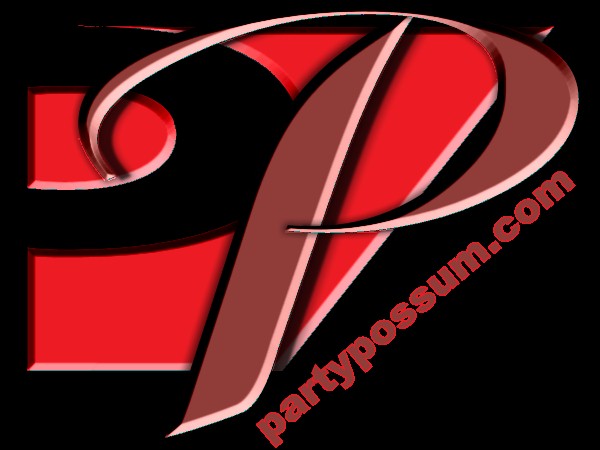 Holidays and Festivals
Birthday of former King Sobhuza II (Swaziland)
Pi (π) Approximation Day * CLICK HERE
Ratcatcher's Day * (see below)
Spooners Day (Spoonerism)
National Tree Planting Day (Central African Republic) * CLICK HERE
Hammock Day
Health, Happiness With Hypnosis Day
Feast of Abd-al-Masih, saint and martyr
Feast of Saint Mary Magdalene (Paris, Bruges)
Feast of Saint Markella from Chios, Greece
* Calgary Stampede (mid july) (7-10)
* Crop Over Bridgetown, Barbados - 2nd sat in July - 1st Mon in August (15-22)
* Ratcatcher's Day, commemorates the Pied Piper of Hamelin. AKA Rat-catchers Day
Fête de la Ivraie Translation: Ryegrass Day (French Republican)
The Fourth day of the Month of Thermidor in the French Republican Calendar
Toast of The Day
"The man that isn't jolly after drinking
Is just a driveling idiot, to my thinking."
- Euripides
Drink of The Day
Belgian Shandy
Kumquat
saffron-cardamom bitters
Delerium Tremens beer
Bundaberg ginger beer
Muddle a Kumquat in an Old Fashioned Glass. Add a few dashes of Bitters, top with Beer (or Pilsner) and Ginger Beer
- In Celebration of the National Holiday in Belgium (July 21st)
Wine of The Day
Chilcas (2008) Single Vineyard
Style - Pinot Noir
San Rafael
$25
Beer of The Day
Broken Skeg
Brewer - Breakwater Brewing Co. Oceanside, CA
Style - German-Style Doppelbock or Eisbock
Joke of The Day
A Blonde is watching the news with her husband.
The newscaster says, "Six Brazilian men die in a skydiving accident."
The blonde starts crying. Turning to her husband she says sobbing,
"That's horrible".
Confused, he responds, "Yes dear, it is sad, but they were skydiving. And, well, there is that risk involved."
After a few minutes, the blonde, still sobbing says, "Honey, how many is a Brazilian?"
Quote of The Day
"I snuck a bunch of booze into work today, using my stomach."
- Unknown
Whisky of The Day
Buchanan'S Red Seal Blended Scotch Whisky
$200
July Observances
Air-Conditioning Appreciation Days (7/3 to 8/15)
Bereaved Parents Awareness Month
National Bikini Month
Bioterrorism/Disaster Education and Awareness Month
Cell Phone Courtesy Month
Dog Days (7/3 to 8/11)
Doghouse Repairs" Month, Natl
Eggplant and Lettuce Month
Eye Injury Prevention Month
Family Golf Month
Family Reunion Month
Freedom From Fear of Speaking Month
Herbal/Prescription Awareness Month
Home Inspector Appreciation Month, Natl
International Blondie and Deborah Harry Month
International Group B Strep Awareness Month
International Women with Alopecia Month
International Zine Month
Learn Arabic Month
Mango and Melon Month
National "Doghouse Repairs" Month
National Anti-Boredom Month
National Black Family Month
National Blueberries Month
National Cell Phone Courtesy Month
National Child-Centered Divorce Month
National Culinary Arts Month
National Grilling Month
National Hemochromatosis Screening and Awareness Month
National Horseradish Month
National Hot Dog Month
National Ice Cream Month
National Independent Retailers Month
National Make A Difference to Children Month
National Recreation and Parks Month
National Share A Sunset With Your Lover Month
National Vehicle Theft Protection Month
National Wheelchair Beautification Month
Nectarine and Garlic Month
Purposeful Parenting Month
Roots and Branches Month
Sandwich Generation Month
Share A Sunset With Your Lover Month Link
Skyscraper Month
Smart Irrigation Month
Social Wellness Month
Tour de France Month (Started 6/30 - 7/19)
UV Safety Month
Unlucky Month for weddings
Women's Motorcycle Month
Worldwide Bereaved Parents Month
Observances this Week
Everybody Deserves A Massage Week Third Full Week in July
National Zoo Keeper Week Third Full Week in July
National Parenting Gifted Children Week Third Full Week in July
National Independent Retailers Week Week containing July 21st (birthday of Tom Shay's grandmother)
Restless Leg Syndrome (RLS) Education & Awareness Week July 18th through 25th (Also see February 1st through 7th)
Historical Events on July 22nd
Born on July 22nd
Died on July 22nd