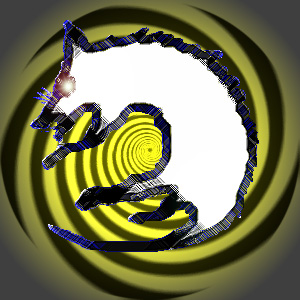 Holidays and Festivals
Saint Lucy's Day * (see below)
Republic Day (Malta)
National Day (Saint Lucia)
The shortest day and longest night (Julian calendar)
Tellus (Roman Empire) * (see below)
Ice Cream Day
Violin Day
Christian Feast Day of Lucy
Christian Feast Day of Odile of Alsace
* Saint Lucy's Day is mainly celebrated in Scandinavia, Malta, and some regions of Italy (Sicily, Trentino and Veneto) One of the longest and darkest nights of the winter, Scandinavians celebrate the festival of St. Lucia, the patron saint of light. In many homes, a girl gets up early in the morning and puts on a long white dress, with a red sash at the waist, and a laurel crown decorated with four candles. She serves her family warm lussekatt buns for breakfast. The buns, shaped like the number eight, are usually flavored with saffron and topped with raisins or nuts. Boys, called star boys, wear long white shirts and pointed hats. They help serve the buns. Children often go to school dressed in the costumes and serve the buns to their teachers.
* Tellus (Roman Empire) is worshipped in the district Carinae at the Esquiline Hill, and a lectisternium or table was spread for Ceres.
Fête de la Roseau Translation: Reed plant Day (French Republican)
The 23rd day of the Month of Frimaire in the French Republican Calendar
Toast of The Day
"May all your joys be pure joys,
And all your pain Champagne."
- Unknown
Drink of The Day
Sweaty Bollock
1 shots tequila
1 shot white rum
3 shots absinthe
advocaat
- Fill a large glass half way with crushed ice. Add 1 shot of Tequila then shake, add 1 shot of White Rum then shake, finally add 3 shots of absinthe. Light the cocktail with a lighter (it should burn quickly). Add enough water to extinguish the flames then add a pinch of lemon juice and a hint of nutmeg.
Wine of The Day
Frost Bitten (2008) Ice Riesling
Style - Ice Riesling
Columbia Valley
$15
Beer of The Day
Dunkles Bock
Brewer - Boundary Bay Brewery Bellingham, WA, USA
Style - German-Style Doppelbock or Eisbock
Joke of The Day
The young blonde bride made her first appointment with a gynecologist and told him that she and her husband wished to start a family.
"We've been trying for months now, doctor, and I don't seem to be able to get pregnant," she confessed miserably.
"I'm sure we'll solve your problem," the doctor reassured her.
"If you'll just take off your clothes and get up on the examining table."
"Well, all right, doctor," agreed the young woman, blushing, "but I'd rather have my husband's baby.
Quote of The Day
"Often in life, we forget the things we should remember, and remember the things we should forget."
- Unknown
December Observances
AIDS Awareness Month
Art and Architecture Month
Awareness Month of Awareness Months Month
Bingo's Birthday Month
Bingo Month
Cancer-Related Fatigue Awareness Month
Choose a Summer Camp Month, Natl
Colorectal Cancer Education and Awareness Month
Identity Theft Prevention and Awareness Month
International Calendar Awareness Month
International Sharps Injury Prevention and Awareness Month
Learn A Foreign Language Month
National Drugged and Drunk Driving Prevention Month
National Hand Washing Awareness Month
National Made in America Month
National Sign-Up for Camp Month
National Tie Month
National Write A Business Plan Month
Nativity Fast (Eastern churches) starts September 1st
Operation Santa Paws December 1st - 24th
Quince and Watermelon Month
Read a New Book Month
Root Vegetables and Exotic Fruits Month
Safe Toys and Gifts Month
Seasonal Depression Awareness Month
Spiritual Literacy Month
Take a New Year's Resolution to Stop Smoking (TANYRSS) December 17th - February 5th
The Christmas Seal Campaign Month
Tomato and Winter Squash Month
Universal Human Rights Month
Winter-een-mas season (to celebrate the joy of video gaming)
World Aids Month
Worldwide Food Service Safety Month
Write (to) a Friend Month
Observances this Week
Hand Washing Awareness Week, First Full Week in December
Clerc-Gallaudet Week, First Full Week in December
National Handwashing Awareness Week, First Full Week in December
Recipe Greetings For The Holidays Week, First Full Week in December
Human Rights Week , December 10th - December 17th
Historical Events on December 13th
Born on December 13th
Died on December 13th