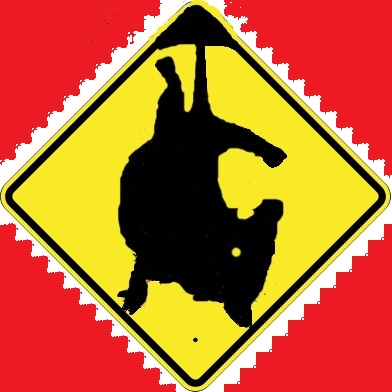 April 26th
Holidays and Festivals
Union Day (Tanzania)
Confederate Memorial Day (Florida, Georgia, Texas) * CLICK HERE
Chernobyl Remeberance Day * (See below)
Ricter Scale Day *
CLICK HERE
World Intellectual Property Day
Hug an Australian Day
National Pretzel Day
Old Permic Alphabet Day
Mother, Father Deaf Day
International Marconi Day
Christian Feast Day of Aldobrandesca
Christian Feast Day of Franca Visalta
Christian Feast Day of Lucidius of Verona
Christian Feast Day of Our Lady of Good Counsel
Christian Feast Day of Pope Anacletus and Marcellinus
Christian Feast Day of Riquier
Christian Feast Day of Radbertus Paschasius
Christian Feast Day of Stephen of Perm
Christian Feast Day of Trudpert
* Vallenato Legend Festival usually begin on this day. (Valledupar, Colombia)
* Chernobyl Rememberance Day - At 1:23 A.M. on Saturday, April 26, 1986, the reactor blew at the nuclear power plant in Chernobyl, ripping open the core, blowing the roof off the building, starting more than 30 fires, and allowing radioactive material to leak into the air. Some 31 people were killed and nearly 300 people were treate for radiation poisoning. Glaring violations of safety rules were at the bottom of this tragic event.
Fête de la Muguet Translation: Lily of the valley Day (French Republican)
The Seventh day of the Month of Floréal in the French Republican Calendar
Toast of The Day
"Here's to the women that I've loved
and all the ones I've kissed.
As for regrets, I just have one;
that's all the ones I've missed.
Oh, women's faults are many,
us men have only two:
Every single thing we say,
and everything we do."
- Unknown
Drink of The Day
Pink Gin
1 Part Plymouth gin
Dash of Angostura Bitters
Chill the glass, then coat the inside with Bitters. Add the gin chilled.
Garnish with a Shave of lemon rind and serve in a Cocktail glass.
Wine of The Day
Lucchesi Vineyards Petite Sirah
Style - Petite Sirah
Suisun Valley
$35
Beer of The Day
Shakespeare Oatmeal Stout
Brewer - Rogue Ales
Style - Oatmeal Stout
ABV - 6.1%
- In Honor of William Shakespeare (baptised April 26th, 1564 - April 23rd, 1616)
Joke of The Day
A fellow decides to take off early from work and go drinking. He stays until the bar closes at three in the morning, at which time he is extremely drunk. After leaving the bar, he returns home on foot.
When he enters his house, he doesn't want to wake anyone, so he takes off his shoes and starts tip-toeing up the stairs. Half-way up the stairs though, he falls over backwards and lands flat on his back. That wouldn't have been so bad, except that he had couple of empty pint bottles in his back pockets, and they broke; the broken glass carved up his back terribly. Yet, he was so drunk that he didn't know he was hurt.
A few minutes later, as he was undressing, he noticed blood, so he checked himself out in the mirror, and, sure enough, his behind was cut up terribly. He then repaired the damage as best he could under the circumstances, and he went to bed.
The next morning, his head was hurting, his back was hurting, and he was hunkering under the covers trying to think up some good story, when his wife came into the bedroom.
"Well, you really tied one on last night," she said. "Where'd you go?"
"I worked late," he said, "and I stopped off for a couple of beers."
"A couple of beers? That's a laugh," she replied. "You got plastered last night. Where did you go?"
"What makes you so sure I got drunk last night, anyway?"
"Well," she replied, "my first big clue was when I got up this morning and found a bunch of band-aids stuck to the mirror."
Quote of The Day
"I would give all my fame for a pot of ale and safety."
- Shakespeare in Henry V, William Shakespeare (baptised April 26th, 1564 - April 23rd, 1616), an English poet and playwright, acclaimed greatest writer in the English language.
Whiskey of The Day
Johnnie Walker Gold Label Whisky
$80
April Observances
ASPCA Month
Alcohol Awareness Month
Amateur Radio Month
Atlanta Food & Wine Month
Brussels Sprouts and Cabbage Month
Cancer Control Month
Celebrate Diversity Month
Community Spirit Days
Confederate History Month
Couple Appreciation Month
Cranberries and Gooseberries Month
DNA, Genomics and Stem Cell Education and Awareness Month
Defeat Diabetes Month
Emotional Overeating Awareness Month
Facial Protection Month
Fair Housing Month
Financial Literacy Month
Fresh Florida Tomatoes Month
Frog Month
Get Yourself Tested Month
Global Child Nutrition Month
Grange Month
Holy Humor Month
Home Improvement Time (April-Sept.30)
Honor Society Awareness Month (Different Sponsor to March)
IBS (Irritable Bowel Syndrome) Month
Informed Woman Month
Injury Prevention Month
International Cesarean Awareness Month
International Customer Loyalty Month
International Daffynitions Month
International Guitar Month
International Twit Award Month
Jazz Appreciation Month
Keep America Beautiful Month
Lawn and Garden Month
Learn Thai Month
Library Snapshot Month
Math Awareness Month
Month of the Military Child
Month of the Young Child
National African American Women's Fitness Month
National Autism Awareness Month
National Car Care Month
National Card and Letter Writing Month
National Child Abuse Prevention Month
National DNA & Genomics & Stem Cell Education & Awareness Month
National Decorating Month
National Donate Life Month
National Garden Month
National Grilled Cheese Sandwich Month
National Humor Month
National Kite Month
National Knuckles Down Month
National Landscape Architecture Month
National Multiple Birth Awareness Month
National Occupational Therapy Month
National Oral Health Month
National Parkinson's Awareness Month
National Pecan Month
National Pest Management Month
National Pet First Aid Awareness Month
National Pet Month
National Poetry Month
National Prepare Your Home To Be Sold Month
National Rebuilding Month
National Sarcoidosis Awareness Month
National Sexual Assault Awareness and Prevention Month
National Sexually Transmitted Diseases (STDs) Education and Awareness Month
National Stress Awareness Month
National Welding Month
National Welding Month
National Youth Sports Safety Month
Patient Safety Awareness Month
Pharmacists War on Diabetes Month
Physical Wellness Month
Prematurity Awareness Month
Prevent Lyme in Dogs Month
Prevention of Animal Cruelty Month
Procrastination Awareness Month
Records and Information Management Month
Rosacea Awareness Month
School Library Media Month
Southern Belles Month
Soy Foods Month
Sports Eye Safety Month
Straw Hat Month
Testicular Cancer Awareness Month
Tomatillo and Asian Pear Month
Women's Eye Health and Safety Month
Workplace Conflict Awareness Month
World Habitat Awareness Month
Worldwide Bereaved Spouses Awareness Month
Observances this Week
Mariachi Week (Tucsan, AZ, USA), Last week in April
National Pro-Life T-shirt Week, Last week in April
National Scoop The Poop Week, Last week in April
National Playground Safety Week, Last Week in April
National Karaoke Week, Fourth Week in April
National Work Zone Safety Awareness Week, Fourth Work Week in April
International Whistlers Week (IWC), Third or Fourth week of April
National Park Week,
9 Days Starting with the Third Saturday of April

Money Smart Week (Federal Reserve),
Third Saturday through Fourth Saturday of April

Safe Kids Week,
Third Saturday through Fourth Saturday of April
Historical Events on April 26th
Born on April 26th
Died on April 26th
757 Stephen II, Pope (752-57)
1192 Emperor Go-Shirakawa of Japan (b. 1127)
1196 Alfonso II, King of Aragon (1162-96), dies
1444 Robert Campin, Flemish painter, porter of Doornik (b. 1378)
1476 Simonetta Vespucci, inspiration of Botticelli (b.1453)
1478 Giuliano di Piero de' Medici, Ruler of Florence (assassinated) (b. 1453)
1489 Ashikaga Yoshihisa, Japanese shogun (b. 1465)
1558 Jean Francois Fernel, French physician,
1648 Christoph Thomas Walliser, composer,
1703 Georg Christoph Leuttner, composer
1716 John Somers, 1st Baron Somers, Lord Chancellor of England (b. 1651)
1726 Jeremy Collier, Engl bishop/historian/opponent to theater
1731 Daniel Defoe, English author (Robinson Crusoe)
1784 Nano Nagle, Irish convent founder (b. 1718)
1785 Karl Siegmund von Seckendorff, composer
1789 Count Petr Ivanovich Panin, Russian soldier (b. 1721)
1789 Peter I Panin, Russian general (Pugatshov-uprising)
1805 Jean BG d'ansse the Villoison, classic (Anecdota Graeca)
1827 Bernardo Ottani, composer
1852 Charles Athanase Walckenaer, French naturalist (b. 25 December 1771)
1865 Charles J Sax, Belgium musician and father of Adolphe Sax inventor of the saxophone
1865 John Wilkes Booth, American assassin (Lincoln) , is shot dead near Bowling Green VA (b. 1838)
1881 Ludwig Freiherr von und zu der Tann-Rathsamhausen, German general (b. 1815)
1892 Sir Provo Wallis, British Admiral and naval hero (b. 1791)
1907 Pietro Plantania, composer
1910 Bjornstjerne Bjornson, Norwegian writer (Mary, Nobel laureate 1903) (b. 1832)
1915 John Bunny, silent film comedian (b. 1863)
1920 Srinivasa Ramanujan, Indian mathematician (b. 1887)
1922 Hans Sommer, composer
1924 Josef Labor, composer
1932 William Lockwood, British cricketer (b. 1868)
1936 Tammany Young, American actor (b.1886)
1938 Edmund Husserl, Austrian philosopher (study of phenomenon) (b. 1859)
1940 Carl Bosch, German chemist (BASF, IG Farben, Nobel laureate 1931) (b. 1874)
1941 Jean Demoor, Belgian physician/physiologist/educationalist
1944 Violette Morris, French athlete (b. 1893)
1945 Pavlo Skoropadsky, Ukrainian politician and general (b. 1871)
1945 Sigmund Rascher, Nazi doctor (b. 1909)
1946 Hermann Keyserling, count/philosopher (Unsterblichkeit)
1946 Jim White, discoverer of Carlsbad Caverns (b. 1882)
1950 G. Murray Hulbert, American politician (b. 1881)
1951 Arnold Sommerfeld, German physicist (b. 1868)
1951 John Alden Carpenter, US composer (Sea Drift)
1952 Charles L Baars, Dutch actor (Women Tamers)
1956 Edward Arnold, American actor (Mr Smith Goes to Washington) (b. 1890)
1957 Gichin Funakoshi, Father of Japanese Shotokan Karatedo (b. 1868)
1958 Joe Small, cricketer (WI all-rounder in 1928 series)
1958 Johan N C "Joan" Collette, painter
1960 Wander J de Haas, Dut physicist (Einstein-De Haas effect)
1961 Gail Russell, actress (Calcutta, Moonrise, El Paso)
1964 E(dwin) J(ohn) Pratt, Canadian poet (Towards the Last Spike) (b. 1882)
1964 Pieter van der Lijn, Dutch geologist (Boulder Book)
1965 Aaron Avshalomov, composer
1968 John Heartfield, German artist (b. 1891)
1969 Morihei Ueshiba, Japanese martial artist and founder of aikido (b. 1883)
1970 Erik Bergman, Lutheran pastor (b. 1886)
1970 Gypsy Rose Lee, American actress (Pruitts of S Hampton) (b. 1911)
1970 John Knittel, writer
1970 Paul Celan, writer
1972 Fernando Amorsolo, Filipino painter (b. 1892)
1972 Margaret A R Bonds, US pianist/composer/arranger
1973 Irene Ryan, American actress (Granny-Beverly Hillbillies) (b. 1902)
1976 Allan Jackson, newscaster (Youth Takes a Stand)
1976 Neil McCallum, actor (Pete-Saber of London)
1976 Sid James, South African–born British comedian (b. 1913)
1980 Cicely Courtneidge, British actress and comedian (Double Exposure) (b. 1893)
1981 Jim Davis, American actor (Jack Ewing-Dallas) (b. 1909)
1981 Madge Evans, TV panelist (Masquerade Party)
1981 Robert Davi
1982 Celia Johnson, British actress (Jean Brodie)
1982 Ville Ritola, Finnish 5/10km runner (Olympic-gold-1924, 28)
1983 Bronislaw Kaper, compose
1983 Vaughn Taylor, actor (Johnny Jupiter)
1984 Count Basie, American musician and composer (b. 1904)
1984 Henry Rowland, actor (Rogue's Regiment)
1984 May McAvoy, actress (Ben Hur)
1984 William "Count" Basie, jazz piano great, dies on his 80th birthday
1986 Bessie Love, American actress (Broadway Melody, Isadora) (b. 1898)
1986 Dechko Uzunov, Bulgarian painter (b. 1899)
1986 (William) Broderick Crawford, American actor (Highway Patrol) (b. 1911)
1987 John Ernest Silkin, British politician (b. 1923)
1987 Shankar, Of Noted Bollywood Music Director Duo Shankar-Jaikishan (b. 1922)
1989 Lucille Ball, American actress and comedian (I Love Lucy) (b. 1911)
1990 Carlos Pizarro Leongomez, Colombian pres candidate, assassinated
1991 Carmine Coppola, American composer and conductor, father of Francis Ford Coppola (b. 1910)
1991 Emily McLaughlin, American actress (Jessie-General Hospital) (b. 1928)
1991 Leo Arnaud, French-American composer (b. 1904)
1991 Richard Hatfield, Canadian politician (b. 1931)
1992 Alberta Vaughn, actress (Wild Horse, Silver Devil)
1992 Clyde Hartley, entertainer
1994 Masutatsu Oyama, Founder of Japanese Kyokushin Karate (b. 1927)
1995 Alexander Knox, actor/writer (Gorky Park, Accident)
1996 Burton Stein, historian
1996 John Norrie McArthur, malariologist/microscopist
1996 Stirling Silliphant, American writer and producer (b. 1918)
1997 Joey Faye, comic (Fruit of the Loom grapes)
1997 Peng Zhen, mayor of Beijing China (1951-66)
1997 Yegorov, Russian leader (1994-95)
1999 Adrian Borland, English musician (The Sound) (b. 1957)
1999 Jill Dando, British television presenter (b. 1961)
2002 Robert Steinhäuser, German spree killer (b.1983)
2003 Max Nicholson, Irish environmentalist (b. 1904)
2003 Peter Stone, American writer (b. 1930)
2003 Rosemary Brown, Canadian politician (b. 1930)
2004 Hubert Selby Jr., American author (b. 1928)
2005 Augusto Roa Bastos, Paraguayan author (b. 1917)
2005 Maria Schell, Swiss-Austrian actress (b. 1926)
2005 Mason Adams, American actor (b. 1919)
2007 Jack Valenti, American political advisor and film executive (b. 1921)
2013 George Jones, American country music singer (b. 1931)
2015 Jayne Meadows, American actress and wife of Steve Allen