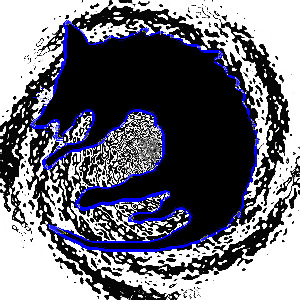 Holidays and Festivals
First day of the Vestalia (Norway)
Union Dissolution Day (Malta)
Flag Day (Peru) * CLICK HERE
(Daniel) Boone Day (USA)
National Cancer Survivors Day
Children's Awareness Memorial Day
VCR Day
Write To Your Father Day
National Chocolate Ice Cream Day
First day of the Vestalia in honor of Vesta (Roman Empire)
Feast of Sette Giugno (Catholicism)
Feast of Colman of Dromore
Feast of Robert of Newminster
* Common Ridings Hawick, Scotland - First weekend in June - (2-3)
Fête de la Tilleul Translation: Linden or Lime tree Day (French Republican)
The 19th day of the Month of Prairial in the French Republican Calendar
Toast of The Day
"Starkle starkle little twink, who the hell you are I think,
I'm not under what you call, the alcofluence of incohol,
I'm just a little slort of sheep, I'm not drunk like tinkle peep,
I don't know who is me yet, but the drunker I stand here the longer I get,
Just give me one more drink to fill me cup,
'cuz I got all day sober to Sunday up."
- Traditional
Drink of The Day
Midori Sour
1 Part Midori
1 Part Sweet And Sour Mix
Garnish With A Cherry
Wine of The Day
Ferrari-Carano (2008) Chardonnay
Style - Chardonnay
Sonoma County
$25
Beer of The Day
Green Flash Stout
Brewer - Green Flash Brewing Co. Vista, CA
Style - Strong Beer
Joke of The Day
The boy takes his girlfriend back home after being out together. They
reach the front door. He leans with one hand on the wall and says,
"Sweetie, how about some oral?"
"What?? You're crazy!"
"Don't worry, hon, no one'll see!"
"Yeah they will! We're on the front door step for crying out loud!
Someone will see!"
"Not at this time of night, babe, c'mon, no one'll show up!"
"No, no, no! I don't want someone to see!"
"Baby, you'll love it, too, c'mon, I know you will."
"No, no!"
"Cmon, love, don't be like that, c'mon."
At that moment, the door opens and the girl's younger sister shows up at
the door in her nightgown. Her hair's totally in disorder. She's rubbing
her eyes.
She yawns and says, "Dad told me to tell you to do it, or I've got to
do it, or he's gonna come down and do it himself, but, for God's sake,
tell your boyfriend to get his hand off of the damn intercom button!"
Quote of The Day
"You're not drunk if you can lie on the floor without holding on."
- Dean Martin (June 7, 1917 – December 25, 1995), born Dino Paul Crocetti, an American singer and actor.
June Observances
African-American Music Appreciation Month
Antiphospholipid Antibody Syndrome Awareness Month
Aquarium Month
Audio Book Appreciation Month
Beautiful in Your Skin Month
Black Music Month
Cancer From The Sun Month
Cataract Awareness Month
Celibacy Awareness Month
Child Vision Awareness Month
Children's Awareness Month
Corn and Cucumber Month
Country Cooking Month
Dairy Alternatives Month
Dairy Month
Effective Communications Month
Entrepreneurs "Do It Yourself" Marketing Month
Fight the Filthy Fly Month
Fireworks Safety Month
Gay and Lesbian Pride Month
Great Outdoors Month
Home Safety Month
International Childhood Cancer Awareness Month
International Men's Month
International Surf Music Month
Lane Courtesy Month
Lemon and Mango Month
National Accordion Awareness Month
National Adopt a Cat Month
National Aphasia Awareness Month
National Bathroom Reading Month
National Camping Month
National Candy Month
National Caribbean-American Heritage Month
National Family Month
National Fresh Fruit and Vegetables Month
National Fruit and Veggies Month (Also September)
National GLBT (Gay,Lesbian,Bisexual & Transgender) Awareness Month
National GLBT (Gay,Lesbian,Bisexual & Transgender) Book Month
National Ice Tea Month
National Lady Lawyers Month
National Migraine Awareness Month
National Myasthenia Gravis Awareness Month
National R.O.S.E. Month
National Rescue a Cat Month
National Rivers Month
National Safety Month
National Smile Month
National Soul Food Month
National Steakhouse Month
National Student Safety Month
National Tire Safety Month
National Week of The Ocean Festival Sea-son Thursday before the Second Saturday in March through Second Saturday in June
Okra & Pluot and Aprium Month
Perennial Gardening Month
Pharmacists Declare War on Alcoholism Month
Potty Training Awareness Month
Professional Wellness Month
Rebuild Your Life Month
Skyscraper Month
Sports America Kids Month
Student Safety Month
Turkey Lovers' Month
Vision Research Month
Women's Golf Month
World Infertility Month
World Naked Bike Ride Month (Northern Hemisphere)
Observances this Week
Fishing Week, First Week in June
National Headache Awareness Week, First Week in June
National Business Etiquette Week, First Full Week in June
National Headache Awareness Week, First Full Week in June
National Sun Safety Week, First Full Week in June
National Tire Safety Week, First Full Week in June
Rip Current Awareness Week, First Full Week in June
(World) Dystonia Awareness Week (DMRF) First Full Week in June
Superman Days First Thursday through Sunday in June
International Clothesline Week First Saturday through Second Saturday
Historical Events on June 7th
Born on June 7th
Died on June 7th
555 Vigilius, Italian Pope (537-55)
1329 Robert Bruce, King of Scotland (1306-29) (b. 1274)
1337 Willem III the Good, earl of Holland/Zealand
1358 Ashikaga Takauji, Japanese shogun (b. 1305)
1394 Anne of Bohemia, wife of Richard II of England (plague) (b. 1367)
1492 Kazimierz IV, King of Poland (1447-92)
1549 Eelke Fouckens, Frisian anabaptist, beheaded
1555 Maarten van Rossum, Dutch army leader
1571 Pier Francesco Corteccia, composer
1572 August I (Sigismund II August), king of Poland (1548-72)
1618 Thomas West, 3rd Baron De La Warr, English Governor of Virginia (b. 1577)
1624 Anne of Saint Bartolomaeus, Flemish nun/monk/saint
1631 Mumtax Mahal, wife of Shah Jahan of India, her tomb (Taj Mahal)
1654 Giambattista Andreini, Italian playwright/actor
1667 Thomas de Keyser, Amsterdam master builder/painter
1672 Willem J van Gendt, admiral/governor of Breda
1676 Paul Gerhardt, German hymnist (b. 1606)
1711 Henry Dodwell, Irish theologian (b. 1641)
1754 Nikolaj Eigtved, Danish, architect (Amalienborg Square)
1778 Johann Georg Zechner, composer
1779 William Warburton, English critic and Bishop of Gloucester (b. 1698)
1784 Jean-Baptiste Canavas, composer
1789 Vaclav Jan Kopriva, composer
1800 Willem A Alting, governor-genl of Neth-Indies (1780-97)
1810 Luigi Schiavonetti, Italian engraver (b. 1765)
1814 Robert Jasper van der de Capellen, mister of Marsch
1821 Tudor Vladimirescu, Romanian rebellion leader (b. c. 1780)
1826 Joseph von Fraunhofer, German physicist (b. 1787)
1840 Frederik Willem III, King of Prussia (1797-1840) (b. 1770)
1854 Charles Baudin, French admiral (b. 1792)
1859 David Cox, English artist (b. 1783)
1862 William B Mumford, 1st US citizen hanged for treason
1863 Franz Xavier Gruber, composer
1866 Chief Seattle, Native American leader
1876 George Sand, writer
1877 Winand C H Staring, geologist (Bottom of Netherlands)
1893 Johann Schrammel, composer
1896 Pavlos Carrer, Greek composer (b. 1829)
1906 Johan P Van de Kellen, stamp cutter/lithographer
1911 Maurice Rouvier, French statesman (b. 1842)
1915 Benjamin Lambord, composer
1915 Charles Reed Bishop, American businessman and philanthropist (b. 1822)
1916 Émile Faguet, French writer and critic (b. 1847)
1926 Henry Charles Tonking, composer
1927 Edmund James Flynn, Premier of Quebec (b. 1847)
1927 Voikov, Soviet ambassador to Warsaw, murdered
1928 Chiang Tsolin, Chinese warlord of North-China, murdered
1929 J E P McMaster, cricketer (Eng v S Af Test 1889 (out for 0)
1932 Emil Pauer, composer
1935 Ivan V Mitsjoerin, Russian botanist
1936 Stjepan Seljan, Croatian explorer (b. 1875)
1937 Jean Harlow, American actress (b. 1911)
1938 Norbert Fonteyne, Flemish writer (How Flemings Came Late)
1940 James Hall, writer/actor (Millie, Hell's Angels)
1942 Alan Blumlein, English electronics engineer (b. 1903)
1945 Nishida Kitaro, scholar/philosopher/Zen practitioner
1945 Ruben Marcos Campos, composer
1948 Georges Adolphe Hue, composer
1951 Bobel, Braune, Naumann, Ohlendorf, Pohl, Schallenmair & Otto Schmidt, Nazi war criminals, hanged
1951 Oswald Pohl, German SS officer (b. 1892)
1954 Alan M Turing, British mathematician and computer scientist (Turing), commits suicide (b. 1912)
1956 Julien Benda, Fren philosopher/writer (La trahison des clercs)
1957 Elizabeth S Kingsley, double-Crostic puzzle creator
1958 Roger Hartigan, cricketer (2 Tests for Aust in 1908)
1961 Robert Griffith, producer of Pajama Game
1963 Zasu Pitts, American actress (Wedding March, Life With Father) (b. 1894)
1964 Charlie Llewellyn, cricketer (544 runs in 15 Tests for South Africa), dies
1965 Judy Holliday, American actress (Born Yesterday, Adam's Rib) (b. 1921)
1965 Pierre Cardevielle, Fren composer/conductor (L'ile Rouge)
1965 Richard Billinger, Austria poet/writer (Bauernpassion)
1966 (Hans) Jean Arp, German-born sculptor, painter, and poet (b. 1886)
1967 Anatoly Maltsev, Russian mathematician (b. 1909)
1967 Dorothy Parker, American writer (Enough Rope), (b. 1893)
1967 Pauline Brooks, actress (Make a Million)
1968 Dan Duryea, American actor (Pride of the Yankees) (b. 1907)
1969 Leo Gorcey, actor (Bowery Boys)
1970 E(dward) M. Forster, English author (Maurice, passage to India) (b. 1879)
1973 Lane Bradford, actor (Dead Man's Gold, Gun Hawk)
1976 Bobby Hackett, jazz cornetist/orchestra leader (Air time '57)
1978 Ronald George Wreyford Norrish, British chemist, Nobel Prize laureate (b. 1897)
1979 Forrest Carter, American author (b. 1925)
1980 Elizabeth Craig, British writer (b. 1883)
1980 Henry (Valentine) Miller, American writer (Tropic of Capricorn) (b. 1891)
1980 Richard Bonnelli, actor (Enter Madame)
1983 Charles von Saksen-Coburg-Gotha, Belgium prince
1983 Daniele Amfiteatrov, composer
1984 George Givot, actor (Versatile Vaudeville)
1987 John Blofeld, writer/translator/Zen practitioner
1988 Joe Partridge, cricketer (S Afr pace bowler 1963-65), commits suicide
1988 Vernon Washington, American actor (b. 1927)
1989 Chico Landi, Brazilian racing driver (b. 1907)
1989 Milton van Embricqs, Suriname/Dutch publicist
1989 Percy Stuart, Suriname/Dutch sports journalist
1990 Barbara Baxley, actress (Norma Rae)
1991 Eric Francis, actor (Shillingbury Blowers)
1992 Bill France, first president of NASCAR, NASCAR founder (b. 1909)
1992 Bob Sweeney, director/actor (Toby Tyler)
1992 William France, founder (Daytona 500)
1993 Dražen Petrovic, Croatian basketball player, NBA player (NJ Nets), dies in auto-accident (b. 1964)
1994 Barry Sullivan, actor (Streets of SF, Oh, God!)
1994 Dennis Potter, British TV writer (Pennies from Heaven)
1994 Joseph Ruzindana, Rwandian bishop of Bjumba, murdered
1994 Stuart Havelock Hollingdale, anthropologist
1994 Vincent Nsengijumva, Rwandan archbishop of Kigali, murdered
1995 Hsuan Hua, Chinese-born religious leader, influential Buddhist master in the United States (b. 1918)
1995 Joseph Tomelty, actor/playwright (Bedevilled, Moby Dick)
1996 Jose Maria Valverde, philosopher poet/translator
1996 Max Factor, Jr., American businessman, makeup inventor (b. 1904)
1996 Noel Walton Bott, engineer
1999 Paco Stanley, Mexican TV entertainer (b. 1942)
2001 Betty Neels, English novelist (b. 1910)
2001 Carole Fredericks, American singer (Fredericks Goldman Jones) (b. 1952)
2001 Víctor Paz Estenssoro, President of Bolivia (b. 1907)
2002 Basappa Danappa Jatti, former Vice-President of India and Acting President (b. 1912)
2002 Mary Lilian Baels, Belgian princess (b. 1916)
2003 Trevor Goddard, English actor (b. 1962)
2006 Abu Musab al-Zarqawi, Jordanian-born Mujahid (b. 1966)
2006 John Tenta, Canadian professional wrestler (b. 1963)
2008 Jim McKay, American sportscaster (b. 1921)
2008 Rudy Fernandez, Filipino actor (b. 1953)
2009 Hugh Hopper, British musician (b. 1945)
2009 Kenny Rankin, American singer (b. 1940)
2010 Adriana Xenides, Australian TV personality (b. 1956)
2010 Omar Rayo, Colombian painter, sculptor, caricaturist and plastic artist. (b. 1928)
2010 Stuart Cable, Welsh musician (b. 1970)
2011 Nataraja Ramakrishna, Indian classical dancer and composer. (b. 1923)
2011 Paul Dickson, American football player and coach (b. 1937)
2012 Bob Welch, American musician, commits suicide by gunshot
2012 Phillip Tobias, South African palaeoanthropologist
2013 Pierre Mauroy, Prime Minister of France (1981–1984) (b. 1928)
2013 Richard Ramirez, American serial killer (b. 1960)
2015 Sir Christopher Lee, English actor (The Lord of the Rings, Dracula)
2015 Michael Oliver, British cardiologist (linked cholesterol with coronary artery disease)