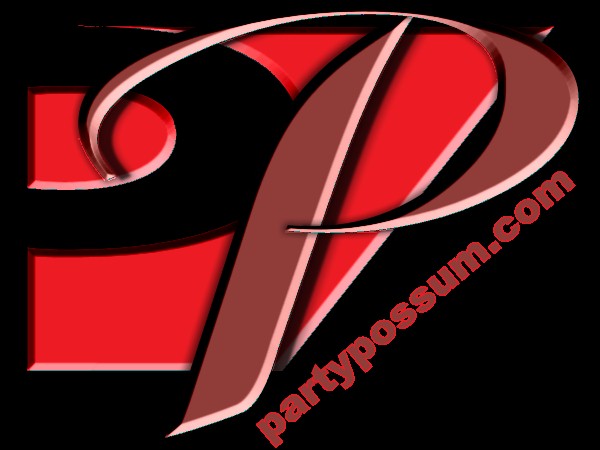 January 24th
Holidays and Celebrations
Saint Cadoc Day (Wales)
California Gold Day (USA) * (see below)
Eskimo Pie Patent Day a.k.a. Eskimo Pie Day
Belly Laugh Day
Beer Can Appreciation Day
National Compliment Day
Anniversary of Death of Calligula. Gaius Caesar (Caligula), known for his eccentricity and cruel despotism, is assassinated by his disgruntled Praetorian Guards. Claudius succeeds his nephew. (41 )
Birthday of The United States Department of Homeland Security, officially begins operation in 2003.
Ray Stevens's Birthday, American musician (1939)
Neil Diamond's Birthday, American singer (1941)
Warren Zevon's Birthday, American musician (b.1947 d. 2003)
John Belushi's Birthday, American actor (b. 1949 d. 1982) ·
National Peanut Butter Day
First day of the Sementivae, in honor of Ceres and Terra (Roman Empire)
Feasts of St. Francis de Sales (Roman Catholic Church)
Feast of Our Lady of Peace (Roman Catholic Church)
* Dr. Alfonso Ortiz Tirado Cultural Festival (4of10) Alamos, Sonora the lilting strains of guitars, the pounding rhythms of rock bands and the echoing arias of opera stars.
* Big Day Out (7of14)last 2 weeks in January, Big Day Out is a music festival that travels around Australia & New Zealand.
* Ati-Atihan (Phillipines) (8-14)
* California Gold Day (USA) a.k.a. Golden California Day- Gold descovered at Sutters Mill 1848
Carnival Season (Christianity) January 6th to the Tuesday before Ash Wednesday A celebration period proceeding the Fast of Lent
Taureau Day Translation Bull Day (French Republican)
The Fifth day of the Month of Pluviôse in the French Republican Calendar
Toast of The Day
"Turn out more ale, turn up the light,
I will not go to bed tonight.
Of all the foes that man should dread
The first I have had both old and young,
And ale we drank and songs we sung.
Enough you know when this is said,
That, one and all—they died in bed!"
- Charles Henry Webb, Charles Henry Webb (January 24th, 1834 in Rouse's Point, New York - May 24th, 1905), an American poet and author. Toast is from Dum Vivimus Vigilamus.
Drink of The Day
Brave Bull
1 Part Tequilla
1 Part Kahlua
Pour liqueur over ice
Wine of The Day
Ledson 2006 Zinfandel
Style - Zinfandel
Napa Valley
$50
Beer of The Day
Hop Bomb IPA
Brewer - Rock Bottom Brewery ; Bellevue, Washington, USA
Style - American-Style Strong Pale Ale
Joke of The Day
A man was sitting in the bar when he noticed another patron a few
stools away. The guy had a body like Charles Atlas, but his head was
the size of a thimble.
The first man said, "Please excuse me for staring, but I can't help
but be curious as to why your body is so well developed, but your head
is so small?"
The man said, "buy me a drink and I'll tell you." The drink was
ordered and the story began. "I was in the navy and my ship was sunk
by a torpedo. I was the only survivor and I managed to make it to a
deserted island a few miles away. I had been there for several months
and was sitting on the beach one day waiting for a bird or fish to
come by so I would have something to eat. Then looking up I saw a
beautiful mermaid sunning on a nearby rock. She swam over to me and
informed me that she was a magical mermaid and could grant me three
wishes.
'Great I said. I'd like to be rescued.' She slapped the water with her
tail and a ship appeared, sailing straight for my island.
Next I asked for a body like Charles Atlas. Another slap of the tail
and here it is.
Then, noticing how beautiful she was and all my other wishes fulfilled
I asked if I could make love to her. She said that it just wouldn't
work, her being half fish and all, so I said 'well, okay, if we can't
have sex, can you just give me a little head then?'"
Quote of the Day
"Many battles have been fought and won by soldiers nourished on beer."
- Frederick the Great (January 24th 1712 to August 17th 1786), was King of Prussia
Whisky of The Day
Glenfiddich 12 Year Old Single Malt Scotch Whisky
$60
January Celebrations
Apple and Apricots Month
Artichoke and Asparagus Month
Be Kind to Food Servers
Bread Machine Baking Month
California Dried Plum Digestive Health Month
Carnival Season (Starting January 6th)
Celebration of Life Month
Cervical Cancer Awareness Month
Cervical Cancer Screening Month
Cherry Blossom Festival in Okinawa, Japan, a very colorful festivals every January in Nago since 1928.
Coffee Gourmet International Month
Family Fit Lifestyle Month
Financial Wellness Month
First Binary Month (1of 3) (0s and 1s)
International Brain Teaser Month
International Change Your Stars Month
International Creativity Month
International New Years Resolutions Month for Businesses
International Quality of Life Month
International Wayfinding Month
International Wealth Mentality Month
National Bath Safety Month
National Be On-Purpose Month
National Birth Defects Prevention Mont
National Blood Donor Month
National Book Blitz Month
National Braille Literacy Month
National Candy Month
National Child-Centered Divorce Awareness Month
National Clean Up Your Computer Month
National Egg Month
National Get Organized Month
National Glaucoma Awareness Month
National Hobby Month
National Hot Tea Month
National Lose Weight, Feel Great Month
National Mail Order Gardening Month
National Meat Month
National Mentoring Month
National Oatmeal Month
National Personal Self-Defense Awareness Month
National Polka Music Month
National Poverty in America Awareness Month
National Radon Action Month
National Skating Month
National Slavery and Human Trafficking Prevention Month
National Soup Month
National Stalking Awareness Month
National Thank You Month
National Volunteer Blood Donor Mont
National Wheat Bread Month
Prune Breakfast Month
Resolve to Eat Breakfast Month
National Returns Month
Rising Star Month
Self-Love Month
Self-help Group Awareness Month
Shape Up US Month
Thaipusam - Festival of Faith in Batu Caves, Malaysia
Thyroid Awareness Month
Tubers and Dried Fruit Month
World Buskers Festival in Christchurch, New Zealand.
Week Celebrations
Week of Christian Unity January 18th to 25th
National Activity Professionals Week Starting third Saturday of January
Healthy Weight Week (Australia) January 20th-27th
Hunt For Happiness Week: January 20th-26th
National Nurse Anesthetists Week January 20th-26th
National Take Back Your Time Week January 21st-25th
National Handwriting Analysis Week Week of January 23rd (John Hancock's birthday)
No Name Calling Week Fourth Week of January
Clean Out Your Inbox Week Last working week of January
New York City Restaurant Week Winter January 25th - February 7th
International Printing Week Last Week of January
World Leprosy Week Last Week of January
Historical Events on January 24th
Born on January 24th
Died on January 24th