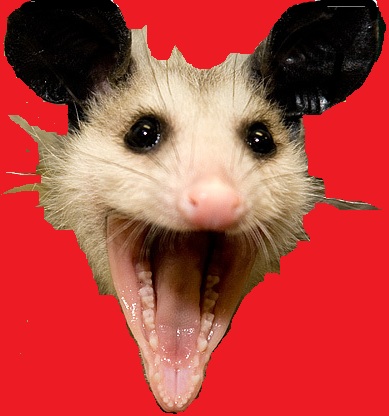 Holidays and Festivals
Foundation Day (Benguet)
Queen Mother's Birthday (Cambodia)
National Day (Seychelles)
Waterloo Day (United Kingdom)
International Panic Day
Autistic Pride Day
Go Fishing Day
Recess At Work Day
International Sushi Day
National Splurge Day
Academy Day (Scientology)
Feast of Saints Leontius, Hypatius and Theodulus
Feast of Saint Elizabeth of Schönau
* Suoni Per Il Popolo Festival Montreal, Quebec, Canada June 10 – 23 (9of14) (2010)
* Meltdown Festival London, UK June 11 - 20 (8of10) (2010)
* North by Northeast Music Festival Toronto, Canada June 16 - 20 (3of5) (2010)
* Sonar Festival Barcelona, Spain, Europe June 17 –19 (2of3) (2010)
Fête de la Chariot Translation: Hand Cart Day (French Republican)
The 30th day of the Month of Prairial in the French Republican Calendar
Toast of The Day
"To the thirst that is yet to come."
- Traditional Irish
Drink of The Day
Hi Fi
1 Part vodka
2 Parts Orangina
Mix in a highball glass with ice. Garnish and serve.
Wine of The Day
Quasar (2009) Selection
Style - Carmenère
Curico Valley
$10
Beer of The Day
Double Bastard Ale
Brewer - Stone Brewing
Style - American Strong Ale
ABV - 10.5%
Joke of The Day
Martin had just received his brand new drivers license. The family troops out to the driveway, and climbs in the car, where he is going to take them for a ride for the first time. Dad immediately heads for the back seat, directly behind the newly minted driver.
"I'll bet you're back there to get a change of scenery after all those months of sitting in the front passenger seat teaching me how to drive," says the beaming boy to his father.
"Nope," comes dad's reply, "I'm gonna sit here and kick the back of your seat as you drive, just like you've been doing to me all these years."
Quote of The Day
"All generalizations are false"
- Anonymous
Whisky of The Day
Johnnie Walker Green Label Whisky
Price: $50
June Observances
African-American Music Appreciation Month
Antiphospholipid Antibody Syndrome Awareness Month
Aquarium Month
Audio Book Appreciation Month
Beautiful in Your Skin Month
Black Music Month
Cancer From The Sun Month
Cataract Awareness Month
Celibacy Awareness Month
Child Vision Awareness Month
Children's Awareness Month
Corn and Cucumber Month
Country Cooking Month
Dairy Alternatives Month
Dairy Month
Effective Communications Month
Entrepreneurs "Do It Yourself" Marketing Month
Fight the Filthy Fly Month
Fireworks Safety Month
Gay and Lesbian Pride Month
Great Outdoors Month
Home Safety Month
International Childhood Cancer Awareness Month
International Men's Month
International Surf Music Month
Lane Courtesy Month
Lemon and Mango Month
National Accordion Awareness Month
National Adopt a Cat Month
National Aphasia Awareness Month
National Bathroom Reading Month
National Camping Month
National Candy Month
National Caribbean-American Heritage Month
National Family Month
National Fresh Fruit and Vegetables Month
National Fruit and Veggies Month (Also September)
National GLBT (Gay,Lesbian,Bisexual & Transgender) Awareness Month
National GLBT (Gay,Lesbian,Bisexual & Transgender) Book Month
National Ice Tea Month
National Lady Lawyers Month
National Migraine Awareness Month
National Myasthenia Gravis Awareness Month
National R.O.S.E. Month
National Rescue a Cat Month
National Rivers Month
National Safety Month
National Smile Month
National Soul Food Month
National Steakhouse Month
National Student Safety Month
National Tire Safety Month
National Week of The Ocean Festival Sea-son, Thursday before the Second Saturday in March through Second Saturday in June
Okra & Pluot and Aprium Month
Perennial Gardening Month
Pharmacists Declare War on Alcoholism Month
Potty Training Awareness Month
Professional Wellness Month
Rebuild Your Life Month
Skyscraper Month
Sports America Kids Month
Student Safety Month
Turkey Lovers' Month
Vision Research Month
Women's Golf Month
World Infertility Month
World Naked Bike Ride Month (Northern Hemisphere)
Observances this Week
Universal Father's Week, Third Full Week in June
Consumer Awareness Week, Third Week in June
Carpenter Ant Awareness Week, Third Full Week in June
National Health Care Risk Management Week, Third Work Week in June
Meet A Mate Week, Third Full Week in June
Old Time Fiddlers Week (Weiser, Idaho), Third Full Week in June
National Nursing Assistants Week, Week Starting the Second Thursday in June
Dragaica fair (Buzau, Romania) June 10th through 24th
Historical Events on June 18th
Born on June 18th
Died on June 18th