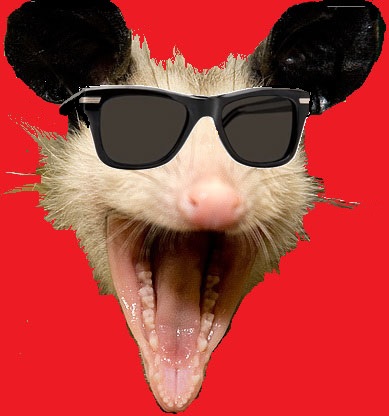 Holidays and Festivals
Independence Day (Lebanon) * (see below)
Go For a Ride Day
Humane Society Anniversary Day
Feast of Saint Cecilia (Roman Catholic)
* Independence Day (Lebanon) celebrating independence from France in 1943.
Fête de la Turneps Translation: Turnip Day (French Republican)
The Second day of the Month of Frimaire in the French Republican Calendar
Toast of The Day
"May the circulating bottle never Cause our heads to turn with it."
- Traditional
- Alternative -
"May your bank account always be bigger than your troubles."
- Traditional
Drink of The Day
Slippery Dick (Shot)
Half Shot peppermint schnapps
Half Shot Amaretto
Layer in Shot glass
Wine of The Day
Chilcas (2008) Single Vineyard
Style - Cabernet Franc
San Rafael
$25
Beer of The Day
Daisy Chain Tripel
Brewer - Chicago Brewing Co. Las Vegas, NV
Style - Belgian-Style Tripel
Joke of The Day
A small boy got lost at a sporting event.
He went up to a Security guard and said: "I've lost my dad."
"What's he like?" said the Guard sympathetically.
"Beer and women," said the boy.
Quote of The Day
"A girl phoned me and said, 'Come on over. There's nobody home.' I went over. Nobody was home!'"
Rodney Dangerfield, born Jacob Cohen, (November 22nd 1921 – October 5th 2004), an American comedian.
- Alternative -
"It's never too late to be who you might have been."
- Mary Anne Evans (November 22nd, 1819 - December 22nd, 1880) under the pen name George Eliot, an English novelist
Whisky of The Day
AnCnoc 16 Year Old Highland Single Malt Scotch Whisky
Price: $60
November Observances
Adopt A Senior Pet Month
American Diabetes Month
Aviation History Month
Banana Pudding Lovers Month
Beard Month (US)
Celebrate Empty Nester Month
Child Safety Protection Month
Diabetic Eye Disease Month
Epilepsy Awareness Month a.k.a. National Epilepsy Month
Family Stories Month
Final Binary Month (3of 3) (0s and 1s)
Gluten-Free Diet Awareness Month
Greens and Plantains Month
Historic Bridge Awareness Month
I Am So Thankful Month
International Creative Child and Adult Month
International Drum (Percussion) Month
International Microfinance Month
Learn Chinese Month
Lung Cancer Awareness Month
MADD's Tie One On For Safety Holiday Campaign (11/16-12/31)
Military Family Appreciation Month
Moustache Month a.k.a. Movember (Australia)
National AIDS Awareness Month
National Adoption Month a.k.a. National Adoption Awareness Month
National Alzheimer's Disease Month
National American Indian Heritage Month (Also see August)
National COPD Awareness Month
National Family Caregivers Month
National Family Literacy Month
National Georgia Pecan Month
National Home Care & Hospice Month
National Hospice Month
National Impotency Month
National Inspirational Role Models Month
National Life Writing Month
National Long-term Care Awareness Month
National Marrow Awareness Month
National Medical Science Liaison (MSL) Awareness & Appreciation Month
National Model Railroad Month
National Native American Heritage Month
National Novel Writing Month
National PPSI AIDS Awareness Month
National Pancreatic Cancer Awareness Month
National Peanut Butter Lovers Month
National Pet Cancer Awareness Month
National Pomegranate Month
National Roasting Month
National Scholarship Month
National Sleep Comfort Month
Native American Heritage Month (Also see August)
No-shave-ember
PTA Healthy Lifestyles Month
Peanut Butter Lovers' Month
Plum Month
Prematurity Awareness Month
Real Jewelry Month
Spinach Month
Squash Month
Sweet Potato Awareness Month (Also see February)
Vegan Month
Worldwide Bereaved Siblings Month
Observances this Week
American Education Week, Full Week Before the Week of Thanksgiving
National Book Awareness Week, Third Monday to Saturday in November
National Farm-City Week,Week ending on Thanksgiving
Historical Events on November 22nd
Born on November 22nd
1458 Jacob Obrecht, Dutch composer (d. 1505)
1511 Erasmus Reinhold, Germany, mathematician (calculated planetary table)
1515 Marie of Guise, Queen consort of James V of Scotland and regent of Scotland (d. 1560)
1535 John, the Old, earl of Nassau/tribal father Neth royal family
1564 Henry Brooke, 11th Baron Cobham, English conspirator (d. 1610)
1579 Jan Baptist Stalpart van der Wiele, Dutch lawyer/pastor/lyricist
1602 Elisabeth of Bourbon, Queen of Philip IV of Spain (d. 1644)
1606 Pieter II de Jode, Flemish engraver/publisher
1635 Francis Willughby, English biologist (d. 1672)
1643 René R Cavelier sieur de La Salle, French explorer (d. 1687)
1690 Francois Collin de Blamont, composer
1698 Pierre de Rigaud, Canadian-born French Governor (d. 1778)
1709 Frantisek Benda, composer
1710 Wilhelm Friedemann Bach, German composer, son of J.S. Bach (Sinfonias 64) (d. 1784)
1721 Joseph Frederick Wallet DesBarres, Swiss-born Canadian statesman (d. 1824)
1722 Hryhorii Skovoroda, Ukrainian poet (d. 1794)
1767 Andreas Hofer, Tyrolian patriot (d. 1810)
1771 Paul R Cantzlaar, Governor of Saba, St-Eustatius, Curacao, Dutch-West Indies
1780 Conradin Kreutzer, composer
1780 Jose Cecilio del Valle, Honduran Politician (d. 1834)
1787 Rasmus Christian Rask, Danish linguist (d. 1823)
1805 Benjamin Hugur, Major General (Confederate Army), died in 1877
1808 Thomas Cook, British travel entrepreneur, founder (Cook travel bureau) (d. 1892)
1814 Serranus Clinton Hastings, American politician (d. 1893)
1818 Samuel Gibbs French, Major General (Confederate Army) (d. 1910)
1819 George Eliot (Mary A Evans), English author (Silas Marner) (d. 1880)
1823 Nathan Kimball, Bvt Major General (Union volunteers) (d. 1898)
1832 George Henry Chapman, Bvt Maj Gen (Union volunteers) (d. 1882)
1835 Frank Crawford Armstrong, Brigadier General (Confederate Army)
1838 Jose Augusto da Ferreira Veiga, Viscount d' Arneiro, composer
1842 Anna S Barbiers, actress (Uncle Tom)
1849 Christian Rohlfs, German artist (d. 1938)
1849 Friedrich von Bernhardi, German historian (Germany & the Next War)
1852 Paul-Henri-Benjamin d'Estournelles de Constant, French diplomat (Nobel laureate) (d. 1924)
1856 Heber J. Grant, American religious leader, 7th pres of Mormon church (d. 1945)
1857 George Gissing, English author (Thyrza, Crown of Life)
1868 John Nance Garner, 32nd U.S. Vice President (1933-1941) (d. 1967)
1869 André Gide, French writer (Lafcadio's Adventures) (Nobel laureate 1947) (d. 1951)
1870 Howard Brockway, composer
1873 Johnny Tyldesley, English cricketer
1873 Leopold Amery, British minister of Colonies (India)
1875 Elizabeth Patterson, American actress (Climax, Tall Story)
1875 Georges Rency, Belgian poet
1877 Endre Ady, Hungarian poet (d. 1919)
1877 Joan Gamper, Swiss-born businessman and founder of FC Barcelona (d. 1930)
1878 Grand Duke Michael Alexandrovich of Russia, Disputed Emperors of Russia (d. 1918)
1884 Syed Sulaiman Nadvi, Pakistani biographer of Muhammad (d. 1953)
1888 Tarzan, of the Apes, according to Edgar Rice Burroughs' novel
1890 Charles de Gaulle, President of France (1958-69) (d. 1970)
1891 Bengt Axel von Torne, composer
1891 Edward Bernays, PR expert
1891 Erik Lindahl, Swedish economist (Theory of Money & Capital)
1893 Harley J. Earl, American automobile designer (d. 1969)
1893 M Kaganovitsj Kogan, people's commissioner for Stalin
1896 Mario La Broca, composer
1896 Nikolai S Tichonov, Russian writer (against Pasternak) [OS]
1897 Paul Oswald Ahnert, German astronomer (d. 1989)
1898 Wiley Post, American pilot, parachutist (crashed in Alaska) (d. 1935)
1899 Hoagy Carmichael, American actor, composer (Stardust) (d. 1981)
1900 Hugo Godron, composer
1900 Tom Macdonald, Welsh journalist and novelist (d. 1980)
1901 Joaquin Rodrigo, Spanish composer (d. 1999)
1902 Albert Leduc, Canadian ice hockey player (d. 1990)
1902 Emanuel Feuermann, Austrian-American Cellist (Chicago Symph Orch) (d. 1942)
1902 Philippe Leclerc de Hauteclocque, French general (d. 1947)
1902 Sir Humphrey Gibbs, Rhodesian politician (d. 1990)
1903 Herbert Sally Frankel, economist
1904 Louis Néel, French physicist (Nobel laureate) (d. 2000)
1904 Roland Winters, American actor (Mama, Smothers Brothers)
1905 James Burnham, philosopher (Coming Defeat of Communism)
1906 Howard Petrie, American actor (Border River, Bounty Hunter)
1906 Lee Patrick, American actress (Henrietta-Topper, Maltese Falcon)
1907 Bernard Naylor, composer
1907 Dick Bartell, baseball player
1908 Michael Balfour, historian
1909 Mikhail Mil, Russian aviation designer (d. 1970)
1909 Theodorus H J Zwartkruis, Bishop of Haarlem Netherlands (1966-83)
1910 Mary Jackson, American actress (d. 2005)
1912 Doris Duke, American multi-millionaire (American Tobacco heiress)
1912 Eric Stuart Woord, archaeologist
1913 Benjamin Britten, English composer (Beggar's Opera) (d. 1976)
1913 Cecilia Muñoz-Palma, first female Philippine Supreme Court Justice (d. 2006)
1914 Peter Woolridge Townsend, British air pilot, war hero courtier writer (d. 1995)
1917 Andrew Fielding Huxley, British scientist (Nobel laureate)
1917 Jean-Etienne Marie, composer
1918 Claiborne Pell, American politician (Sen-D-RI, 1961) (d. 2009)
1919 Máire Drumm, Irish civil rights activist (d. 1976)
1919 Wilfred Norman Aldridge, biochemist/toxicologist
1920 Anne Crawford, British film actor (d. 1956)
1921 Brian Cleeve, Irish broadcaster (d. 2003)
1921 Rodney Dangerfield (John Cohen), American comedian (Caddyshack, No Respect) (d. 2004)
1922 Fikret Dzhamil Amirov, Russian-Azerbaijani composer (Shur)
1923 Arthur Hiller, Canadian film director (Love Story)
1923 Dika Newlin, American composer and singer (d. 2006)
1924 Axel Borup-Jorgensen, composer
1924 Geraldine Page, American actress (d. 1987)
1924 Geraldine Page, Kirksville Mo (Interiors, Trip to Bountiful)
1925 Gunther Schuller, American composer and conductor (Visitation)
1926 Arthur Jones (inventor), American inventor (d. 2007)
1926 Gene Berce, American basketball player
1926 Lew Burdette, American baseball player (d. 2007)
1926 Zulfiqar Ahmed, Pakistani cricket pace bowler (9 Tests 1952-56)
1927 Grady "Fats" Jackson, tenor sax player
1928 Juno Stover-Irwin, American diver (Olympic-silver-1956)
1928 Pat Smythe, English equestrian jumper (Olympic-bronze-1956)
1928 Timothy Beaumont, Baron Beaumont of Whitley (d. 2008)
1929 Aleksandar Popović, Serbian dramatist (d. 1996)
1930 John Paul Schiffer
1930 Owen Kay Garriott, Enid Oklahoma, astronaut (Skylab 3, STS 9)
1930 Peter Hall, British stage, film, opera director (Pedestrian)
1932 Keith Wickenden, British politician (d. 1983)
1932 Robert Vaughn, American actor (Napolean Solo-Man from UNCLE, I Spy, Bullitt)
1934 Rita Sakellariou, Greek singer (d. 1999)
1935 Ludmila Belousova Protopopov, Soviet pairs skater (Oly-gold-1964, 68)
1935 Michael Callan (Calinieff), American actor (Peter-Occasional Wife)
1936 Hans Zender, composer
1936 Joachim Bißmeier, German actor
1936 Khalifah ibn Sulman Al Khalifah, Prime Minister of Bahrain
1937 Zenon Jankowski, Poland cosmonaut (Soyuz 30 backup)
1938 Henry C. Lee, Chinese-born American criminologist
1939 Allen Garfield, American actor (Candidate, Beverly Hills Cop II)
1939 Mulayam Singh Yadav, Indian politician
1939 Tom West, American astrophysicist, computer engineer, executive
1940 Roy Thomas, American comic book writer
1940 Terry Gilliam, American-born British comedian, animator, director (Monty Python, Twelve Monkeys, Fear and Loathing in Las Vegas, Brazil, The Fisher King)
1941 Jacques Laperrière, Canadian ice hockey player, NHL defensive Hall of Famer and coach
1941 Jesse Colin Young, American musician
1941 Ron McClure, rocker (Blood, Sweat & Tears)
1941 Terry Stafford, American singer and songwriter (d. 1996)
1941 Tom Conti, Scottish actor (Reuben Reuben, American Dreamer)
1942 Guion Bluford, American astronaut
1942 Guion Steward Bluford Jr, American Col USAF/astr (STS 8, 61A, 39, 53)
1942 Steve Caldwell, rocker (Orleans)
1943 Billie Jean King, American tennis player (Wimbledon 1968, 72, 73, 75)
1943 Floyd Sneed, Calgary, rock drummer (Three Dog Night-Joy to the World)
1943 George W (Buddy) Darden, (Rep-D-GA, 1983)
1943 Mushtaq Mohammad, Pakistani cricketer
1943 Peter Adair, American filmmaker
1943 Yvan Cournoyer, Canadian ice hockey player
1944 Robert Iliffe, English publisher (Coventry Evening Telegraph)
1945 Tom Freston, American television executive
1946 Aston Barrett, Jamaican musician, bassist (The Wailers Band)
1946 Hans Kombrink, Dutch Sociologist, undersecretary of Finance (PvdA)
1947 Alfredo Cristiani, president of El Salvador (1989-94)
1947 Paloma San Basilio, Spanish singer
1947 Rod Price, rocker (Foghat)
1947 Sandy Alderson, American baseball executive
1947 Valerie Wilson Wesley, American author
1948 Radomir Antic, Serbian football manager
1948 Stewart Graeme Guthrie, New Zealand Police officer (d. 1990)
1949 David Pietrusza, American baseball historian
1949 Richard Carmona, Surgeon General of the United States
1950 Art Sullivan, Belgian singer
1950 Greg Luzinski, baseball player (Phillies, White Sox)
1950 (Little) Steven Van Zandt, American Musician (E Street Band), and actor (The Sopranos, Lillihammer)
1950 Lyman Bostock, American baseball player (d. 1978)
1950 Tina Weymouth, American bassist (Talking Heads, Tom Tom Club)
1951 Kent Nagano, American conductor
1953 Billy M. Sprague, American rocket scientist
1953 Urmas Alender, Estonian singer (d. 1994)
1953 Wayne Larkins, English cricketer
1955 James Edwards, American basketball player, NBA center (Chicago Bulls)
1955 Sue Novara-Reber, American cyclist (1975 World sprint champ)
1955 Wayne Tolleson, baseball player
1956 Lawrence Gowan, Canadian singer (Styx)
1956 Richard Kind, American actor
1957 Donny Deutsch, American broadcaster
1957 Sharon Bailey, rocker (Amazulu-Excitable)
1958 Bruce Payne, English actor
1958 Horse, Scottish singer and songwriter
1958 Jamie Lee Curtis, American actress (Anything But Love, Halloween, True Lies)
1958 Lee Guetterman, American baseball player, pitcher (NY Yankees, Seattle Mariners)
1959 Eddie Frierson, American voice actor and stage actor
1959 Fabio Parra, Colombian cyclist
1959 Frank McAvennie, Scottish footballer
1959 Lenore Zann, Australian-Canadian voice actress
1960 Eg White, musician (Brother Beyond-Can You Keep a Secret)
1960 Léos Carax, French film director
1960 Tommy Masters, American Nike golfer (1994 NIKE Carolina-50th)
1961 Gary Valentine, Actor (Here Comes the Boom)
1961 Joel Ashley Edwards, American PGA golfer (1992 BC Open-2nd)
1961 Mariel Hemingway, American actress (Personal Best, Civil Wars, Manhattan)
1961 Randal L. Schwartz, American computer programmer
1961 Stephen Hough, British concert pianist
1962 Cleo Fields, (Rep-D-Louisiana)
1962 Steve DeOssie, NFL inside linebacker (NE Patriots)
1962 Victor Pelevin, Russian writer
1963 Brian Robbins, American actor, producer and director
1963 Corinne Russell, English comedienne (Benny Hill Show)
1963 Helen Reale, American WPVA volleyballer (Manhattan Beach-7th-1994)
1963 Hugh Millen, NFL quarterback (Denver Broncos)
1963 Scoop Jackson, American sports journalist
1963 Tony Mowbray, English football player and manager
1964 Akram Raza, Pakistani cricketer
1964 Benoit Benjamin, NBA center (Milwaukee Bucks)
1964 David Tate, NFL defensive back (Indianapolis Colts)
1964 Gene Atkins, NFL safety (Miami Dolphins)
1964 Maggie Will, American LPGA golfer (1992 Sara Lee Classic)
1964 Pierre Vercheval, CFL guard (Toronto Argonauts)
1964 Robbie Slater, Australian former footballer
1964 Stephen Geoffreys, American actor (Faternity Vacation)
1965 Eric Allen, NFL cornerback (NO Saints)
1965 Mads Mikkelsen, Danish actor (Casino Royale)
1965 Mike Benjamin, American baseball player, MLB infielder (Philadelphia Phillies)
1965 Peter Safran, British-born American film producer and talent agent
1965 R Duncan Douglas, American biathelete (Olympics-1994)
1966 Brian Robbins, American actor (Eric-Head of the Class)
1966 Ed Ferrara, Former pro wrestler, writer and commentator
1966 Michael K. Williams, Actor (The Road)
1966 Nicholas Rowe, English actor (Young Sherlock Holmes)
1966 Richard Stanley, South African film director
1967 Bart Veldkamp, Dutch-born Belgian speed skater
1967 Boris Becker, West German tennis player (Wimbledon 1985, 86, 89)
1967 Donald Hollas, quarterback (Oakland Raiders)
1967 Mark Ruffalo, American actor (The Avengers)
1968 Daedra Charles, WNBA forward, center (LA Sparks)
1968 Darryl Hardy, NFL linebacker (Dallas Cowboys)
1968 Irina Privalova, Russian 100m/200m/400m runner
1968 Jonathan Moss, American rower (Olympics-1996)
1968 Rasmus Lerdorf, Greenlandic computer programmer
1969 Byron Houston, NBA forward (Sacramento Kings)
1969 John Parrella, NFL defensive tackle (San Diego Chargers)
1969 Katrin Krabbe, Neubrandenburg German DR, 100m/200m (World Champ 1991)
1969 Marjane Satrapi, Iranian graphic novelist
1970 Alison Korn, Canadian rower (Olympics-96)
1970 Marvan Atapattu, Sri Lankan cricketeer
1970 Stel Pavlou, British novelist
1971 Lloyd Kammeron, soccer player (Feyenoord, Go Ahead Eagles)
1971 Tyoka Jackson, defensive end (Tampa Bay Buccaneers)
1971 Yone Kamio, Yokohama Japan, tennis star (1995 semi-finalist Hobart)
1972 Jay Payton, American baseball player
1972 Mavan Atapattu, Sri Lankan cricketer
1972 Russell Hoult, English football goalkeeper
1972 Tricia Tan, Miss Singapore Universe (1997)
1973 Alexandra Fusai, French tennis star (1995 Futures-Szczecin)
1973 Brandon Paulsen, American greco-roman wrestler (Oly-silv-96)
1973 Cassie Campbell, ice hockey defenseman (Canada, Oly-98)
1973 Chadwick A. Trujillo, American astronomer
1973 Michael Murphy, Australian diver (Olympics-96)
1974 David Pelletier, Canadian figure skater
1974 Joe Nathan, American baseball player
1974 Meike Babel, German tennis star (1991 Futures-Paderborn-GER)
1975 Aiko, Japanese singer
1975 James Madio, Actor (The Basketball Diaries)
1976 Adrian Bakalli, Belgian footballer
1976 Regina Halmich, German female boxer
1976 Taryn Mansell, Aruban Miss Universe-2nd place (1996)
1976 Torsten Frings, German footballer
1976 Ville Valo, Finnish singer (HIM)
1977 Annika Norlin, Swedish pop singer
1977 Devyn Puett, actress (Kids Incorporated)
1977 Michael Preston, English footballer
1978 Karen O, American singer (Yeah Yeah Yeahs)
1978 Magdalena Grzybowska, Polish tennis star (1995 Futures Slovakia)
1979 Chris Doran, Irish singer
1979 Josh Cooke, Actor (I Love You, Man)
1980 Shawn Fanning, American Internet entrepreneur (Napster)
1980 Yaroslav Rybakov, Russian athlete
1981 Ben Adams, English singer
1981 Pape Sow, Senegalese basketball player
1981 Seweryn Gancarczyk, Polish footballer
1982 Alasdair Duncan, Australian novelist
1982 Charlene Choi Cheuk Yin, Hong Kong singer (Twins)
1982 Isild Le Besco, French actress
1982 Yakubu Aiyegbeni, Nigerian footballer
1983 Corey Beaulieu, American guitarist (Trivium)
1983 Peter Ramage, English footballer
1983 Tyler Hilton, American singer and actor
1984 Kate Ground, Canadian adult internet model
1984 Scarlett Johansson, American actress (The Prestige, Lost in Translation)
1985 Asamoah Gyan, Ghanaian footballer
1986 Oscar Pistorius, South African paralympic athlete
1987 Marouane Fellaini, Belgian footballer
1988 Jamie Campbell Bower, English actor (Sweeney Todd: The Demon Barber of Fleet Street)
1988 Suresh Guptara and Jyoti Guptara, British-Indian novelists and Yasar Abbas a novelist from Pakistan
1989 Alden Ehrenreich, Actor (Beautiful Creatures)
1990 Alex Mercho, Writer (First Day)
1991 Diana Danielle Dannye Beeson, Malaysian American actress
1992 Anna Louise Sargeant, Actress (Limp Clown)
1993 Nathan McLeod, Actor (DrugsNot4Me: Pick Your Path)
1994 Tim Wade, Editor (Rock Bottom)
1995 Eliza Darby, Actress (The Life and Death of Peter Sellers)
1996 Madison Davenport, Actress (Over the Hedge)
1996 Mackenzie Lintz, Actress (The Hunger Games)
1997 Juliette Gauntt, Actress (Dr. T and the Women)
1998 Eric Unger, Actor (No Complaints)
2000 Jade, Tess, and Star Lynden-Bell, Actress (Blessed)
2001 Molly Jackson, Actress (Hear me Roar)
Died on November 22nd