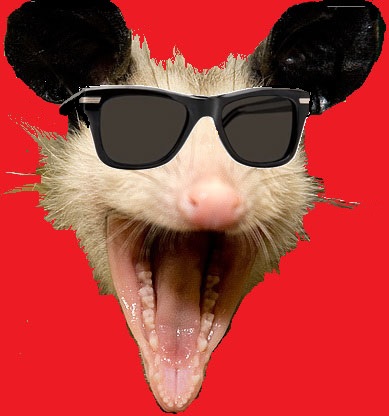 Holidays and Festivals
ASPCA (American Society for the Prevention of Cruelty to Animals) Day
Salvation Army Founder's Day
National Sibling(s) Day
Original Arbor Day * CLICK HERE
Golfer's Day
National Farm Animals Day
Safety Pin Day
Commodore Perry Day
Anniversary of the Safety Pin Patented
Birthday of Lech Kaczynski, President of Poland (b. 1949)
Birthday of Maria Kaczynska, First Lady of Poland (b. 1942)
Birthday of Dixie Carter, an American actress (2010 – b.1939)
Christian Feast Day of Fulbert of Chartres
Christian Feast Day of James, Azadanus and Abdicius
Feast of William of Ockham (Church of England)
* Snowbombing Festival - Mayrhofen, Austria, Europe April 5 – 10 (6of6) (2010)
* Top of the Hops Festival - Greenville SC (2010)
* White Country Cork & Keg Festival - Helen GA
Fête de la Gainier Translation: Judas tree Day (French Republican)
The 21st day of the Month of Germinal in the French Republican Calendar
Toast of The Day
"A generation of children on the children of your children."
- Traditional
Drink of The Day
Purple People Eater
1 Part bacardi
1 Part peach schnapps (archers)
1 Part Blue Curacao
Splash of grenadine
Fill with lemonade
Mix all ingredients and pour over ice.
- In Honor of Shelby F. "Sheb" Wooley (April 10, 1921 – September 16, 2003) was a character actor and singer, best known for his 1958 novelty song "The Purple People Eater".
Wine of The Day
Duck Pond 2008 Pinot Noir
Style - Pinot Noir
Willamette Valley
$25
Beer of The Day
Oak Aged Yeti Imperial Stout
Brewer - Great Divide Brewing, Denver, Colorado, USA
Style - Russian Imperial Stout
ABV - 9.5%
Joke of The Day
The husband was not home at his usual hour, and the wife was fuming, as the clock ticked later and later. Finally, about 3:00 AM she heard a noise at the front door, and as she stood at the top of the stairs, there was her husband, drunk as a skunk, trying to navigate the stairs. "Do you realize what time it is?" she asked. He answered, "Don't get excited. I'm late because I bought something for the house." Immediately her attitude changed, and as she ran down the stairs to meet him halfway, she asked, "What did you buy for the house, dear?" His answer was, "A round of drinks!"
Quote of The Day
"Enjoy the little things in life, because one day you will look back, and realize they were the big things."
- Unknown
Whisky of The Day
Forty Creek Port Wood Reserve Whisky
$70
- In Honor of John K Halls rumored to have two grandchildren who have birthdays of tenth month, fourth day; and, in reverse fourth month, tenth day.
April Observances
ASPCA Month
Alcohol Awareness Month
Amateur Radio Month
Atlanta Food & Wine Month
Brussels Sprouts and Cabbage Month
Cancer Control Month
Celebrate Diversity Month
Community Spirit Days
Confederate History Month
Couple Appreciation Month
Cranberries and Gooseberries Month
DNA, Genomics and Stem Cell Education and Awareness Month
Defeat Diabetes Month
Emotional Overeating Awareness Month
Facial Protection Month
Fair Housing Month
Financial Literacy Month
Fresh Florida Tomatoes Month
Frog Month
Get Yourself Tested Month
Global Child Nutrition Month
Grange Month
Holy Humor Month
Home Improvement Time (April-Sept.30)
Honor Society Awareness Month (Different Sponsor to March)
IBS (Irritable Bowel Syndrome) Month
Informed Woman Month
Injury Prevention Month
International Cesarean Awareness Month
International Customer Loyalty Month
International Daffynitions Month
International Guitar Month
International Twit Award Month
Jazz Appreciation Month
Keep America Beautiful Month
Lawn and Garden Month
Learn Thai Month
Library Snapshot Month
Math Awareness Month
Month of the Military Child
Month of the Young Child
National African American Women's Fitness Month
National Autism Awareness Month
National Car Care Month
National Card and Letter Writing Month
National Child Abuse Prevention Month
National DNA & Genomics & Stem Cell Education & Awareness Month
National Decorating Month
National Donate Life Month
National Garden Month
National Grilled Cheese Sandwich Month
National Humor Month
National Kite Month
National Knuckles Down Month
National Landscape Architecture Month
National Multiple Birth Awareness Month
National Occupational Therapy Month
National Oral Health Month
National Parkinson's Awareness Month
National Pecan Month
National Pest Management Month
National Pet First Aid Awareness Month
National Pet Month
National Poetry Month
National Prepare Your Home To Be Sold Month
National Rebuilding Month
National Sarcoidosis Awareness Month
National Sexual Assault Awareness and Prevention Month
National Sexually Transmitted Diseases (STDs) Education and Awareness Month
National Stress Awareness Month
National Welding Month
National Welding Month
National Youth Sports Safety Month
Patient Safety Awareness Month
Pharmacists War on Diabetes Month
Physical Wellness Month
Prematurity Awareness Month
Prevent Lyme in Dogs Month
Prevention of Animal Cruelty Month
Procrastination Awareness Month
Records and Information Management Month
Rosacea Awareness Month
School Library Media Month
Southern Belles Month
Soy Foods Month
Sports Eye Safety Month
Straw Hat Month
Testicular Cancer Awareness Month
Tomatillo and Asian Pear Month
Women's Eye Health and Safety Month
Workplace Conflict Awareness Month
World Habitat Awareness Month
Worldwide Bereaved Spouses Awareness Month
Observances this Week
American Indian Awareness Week,
Second Week of April

Garden Week,
Second Week of April
National Animal Control Appreciation Week,
First Full Week of April

National Blue Ribbon Week (Child Abuse),
First Full Week of April

National Public Health Week,
First Full Week of April

National Week of the Ocean,
First Full Week of April

National Window Safety Week,
First Full Week of April
The Masters Tournament,
Second Wednesday through Sunday in April
Hate Week,
April 4th through 10th
National Week of the Ocean,
Usually the Week of April 6th
Historical Events on April 10th
Born on April 10th
Died on April 10th
879 Louis II, the Stammerer, King of the West Franks, King of France (877-79) (b. 846)
947 Hugo van Arles, count of Arles/king of Italy
948 King Hugh of Italy
1008 Notger, bishop of Luik (972-1008)
1362 Machteld, countess of Holland
1533 Frederik I, King of Denmark/Norway (1523-33) (b. 1471)
1545 Costanzo Festa, Italian composer
1585 Gregory XIII (Ugo Buoncampagni), Italian Pope (1572-85) (b. 1502)
1599 Gabrielle d'Estrée, mistress of King Henry IV of France (b. 1571)
1601 Mark Alexander Boyd, Scottish poet (b. 1562)
1619 Thomas Jones, Archbishop of Dublin (b. c. 1550)
1640 Agostino Agazzari, Italian composer (b. 1578)
1640 Charlotte Flandrina van Nassau, daughter of Willem I
1646 Santino Solari, Swiss architect and sculptor (b. 1576)
1704 William Egon of Fürstenberg, Bishop of Strassburg (b. 1629)
1706 Arthur Chichester, 3rd Earl of Donegall, Irish soldier (b. 1666)
1712 Yusuf Nabi, Turkish poet (Hayriye)
1723 Claude F Tserclaes, South Neth earl of Tilly
1731 Maximilian Dietrich Freisslich, composer
1756 Giacomo Antonio Perti, Italian composer (d. 1661)
1760 Gerard George Clifford, head of East-Indian Company
1760 Jean Lebeuf, French historian (b. 1687)
1784 Simon Fokke, book illustrator
1786 John Byron, British naval officer (b. 1723)
1806 Horatio Gates, American Revolutionary War hero (b. 1727)
1810 Konrad Back, composer
1813 Joseph-Louis Lagrange, Italian-born mathematician and astronomer (b. 1736)
1823 Karl Leonhard Reinhold, Austrian philosopher (b. 1757)
1825 Paul-Louis Courier, (Mere), French writer/interpreter, dies at 53
1848 Godert AGP baron van Capellen, gove-gen of Dutch-Indies, dies at 69
1862 William Harvey Lamb Wallace, US lawyer/brig-general, dies at 40
1863 Giovanni B Amia, Italian astronomer/physicist/botanist, dies at 77
1882 Dante Gabriel Rossetti, English poet and painter (b. 1828)
1885 John H Scholten, theologist (Free Want), dies at 73
1904 Queen Isabella II of Spain (b. 1830)
1909 Algernon Charles Swinburne, English poet and critic (b. 1837)
1910 Jean Moréas, Greek poet (b. 1856)
1911 Mikolajus Konstantinas Ciurlionis, composer, dies at 35
1919 Emiliano Zapata, Mexican revolutionary, murdered (b. 1879)
1920 Moritz B Cantor, German mathematician (b. 1829)
1920 Tryggve Andersen, Norwegian writer (Mod Kvaeld)
1927 Ivo Bligh, cricketer (8th Earl of Darnley, 4 Tests 1882-83)
1929 Edmond Thieffry, Belgium, WW I pilot,
1931 Khalil Gibran, Lebanese poet and painter (b. 1883)
1932 Andre Baillon, Belgian/French author (& sabots)
1937 Algernon Ashton, composer
1938 Joe "King" Oliver, American musician (b. 1885)
1938 Nana Annor Adjaye, Pan-Africanist, dies in W Nzima Ghana
1939 Alfredo Panzini, Ital author (Il Bacio de Lesba)
1945 Charles Nordhoff, English-born writer (b. 1887)
1945 Hendrik N Werkman, Dutch artist and printer (Blue Boat), executed (b. 1882)
1954 Auguste Lumière, French film pioneer (b. 1862)
1954 Ludwig Curtius, German archaeologist (Die antike Kunst)=
1954 Oscar Mathisen, Norwegian speed skater (b. 1888)
1955 Oskar Frederik Lindberg, composer
1955 Teilhard de Chardin, French paleontologist and theologian (b. 1881)
1956 Bozidar Sirola, composer
1956 Clarence Beaumont, 1st batter in 1st World Series
1956 Jozef Szulc, composer
1958 Chuck Willis, American singer and songwriter (b. 1928)
1960 Arthur Benjamin, Austral composer/pianist (Devil Take Her)
1961 Irene Warfield, silent screen actress (Satan Sanderson)
1962 Michael Curtiz, Hungarian-born director (b. 1886)
1962 Stuart Sutcliffe, English musician (The Beatles), dies of brain hemorrhage (b. 1940)
1965 Linda Darnell, American actress, dies from burns received in a fire (b. 1923)
1965 Lloyd Casner, American race car driver and owner (b. 1928)
1966 Christian J Modeste, Dutch king of gypsies
1966 Evelyn Waugh, English writer (Black Mischief) (b. 1903)
1968 Gustavs Celmins, Latvian politician (b. 1899)
1969 Harley J. Earl, American automobile designer (b. 1893)
1970 Charles Paton
1974 Patricia Collinge
1974 Roger Bastide, French sociologist
1975 Marjorie Main, American actress (Ma & Pa Kettle) (b. 1890)
1975 Sophia JW "Sophie" Hermse, actress (But a Dream)
1975 Walker Evans, US photographer (Fortune Magazine)
1979 Henriette P "Hetty" Beck, actress (Dodendans)
1979 Nino Rota, Italian composer (Torquemada) (b. 1911)
1980 Kay Medford, American actress (Dean Martin Show, To Rome With Love) (b. 1914)
1983 Issam Sartawi, senior member of the Palestine Liberation Organization (assassinated) (b. 1935)
1983 Ulf S von Euler-Chelpin, Swedish physiologist
1984 Nate Nelson, R&B-singer (Flamingos-I'll Be Home), dies on his 52nd birthday
1984 Ray Middleton
1986 Joseph P Addabbo, US defence specialist/(Sen-D)
1986 Linda Creed, American songwriter (b. 1948)
1988 Cliff Gladwin, cricketer (8 Tests for England 1947-49)
1989 Joan Barry
1991 Kevin Peter Hall, American actor (Harry & Hendersons) (b. 1955)
1991 Natalie Schafer, American actress (Gilligan's Island) (b. 1900)
1992 Ken Ward
1992 Sam Kinison, American comedian, dies in a car crash (b. 1953)
1993 Chris Hani, South African activist, Communist Party, assassinated (b. 1942)
1994 James L Lyons, jazz promoter
1994 Sam B. Hall, American politician (b. 1924)
1994 Victor Afanasiev, Rus editor-in-chief of Pravda (1976-89)
1995 Chen Yun, VPM of China (1949-75, 79-80)
1995 Glyn Jones, writer
1995 Gunter Guillaume, German politican
1995 Joseph Anthony "Joe" Richards, singer/actor (Colo Ranger)
1995 Morarji Desai, Prime Minister of India (1977-79) (b. 1896)
1996 Jessica Dubroff, attempting to be youngest pilot, dies in crash at 7
1997 Michael Dorris, American author (b. 1945)
1999 Heinz Fraenkel-Conrat, German-born biochemist (b. 1910)
1999 Jean Vander Pyl, American voice actress (b. 1919)
2000 Kirsten Rolffes, Danish actress (b. 1928)
2000 Larry Linville, American actor (b. 1939)
2000 Peter Jones, English actor (b. 1920)
2003 Little Eva, American singer (b. 1943)
2005 Al Lucas, American football player (b. 1978)
2005 Iakovos, Archbishop of America (b. 1911)
2005 Norbert Brainin, Austrian violinist (b. 1923)
2005 Scott Gottlieb, American drummer (Bleed the Dream) (b. 1970)
2007 Dakota Staton, American singer (b. 1930)
2009 Deborah Digges, American poet (b. 1950)
2010 Dixie Carter, an American actress (b.1939)
2010 Passengers in the 2010 Polish Air Force Tu-154 crash
2011 Homer Smith, American football coach (b. 1931)
2011 Mikhail Rusyayev, Russian footballer (b. 1964)
2012 Raymond Aubrac, French Resistance Leader
2013 Jimmy Dawkins, American electric blues musician
2013 Robert G Edwards, British physiologist, IVF pioneer, and Nobel laureate (b. 1925)
2014 Jim Flaherty, Canadian politician, Minister of Finance (2006-2014)
2015 Richie Benaud, Australian cricketer (leg spinner) and commentator
2016 Howard Marks, British drug dealer and author (Mr Nice)