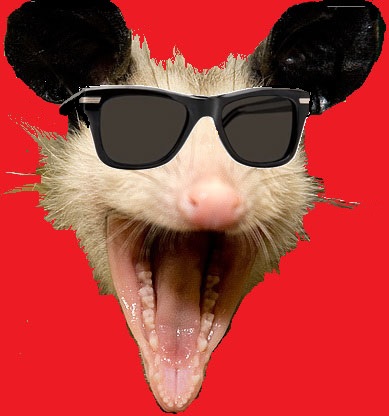 Holidays and Festivals
Primrose Day (United Kingdom)
Stoners Eve * (See Below)
King Mswati III's birthday (Swaziland)
Landing of the 33 (Uruguay)
Dutch-American Friendship Day (United States)
National Indigenous People's Day (Brazil) * CLICK HERE
Day of Silence (previously April 20, 16, 15), a day to protest the bullying and harassment of lesbian, gay, bisexual, and transgender (LGBT) students
Beginning of the Independence Movement (Venezuela)
Oklahoma City Bombing Commemoration Day
Patriots' Day (Florida)
End of the Cerealia (Roman Empire)
National Hanging Out Day
John Parker Day
Bicycle Day
National Garlic Day
Christian Feast day of Ælfheah of Canterbury
Christian Feast day of Emma of Lesum
Christian Feast day of Expeditus
Christian Feast day of George of Antioch
National Indian Festival (Bertioga, São Paulo) * CLICK HERE
* Brooklyn Beer Dinner- the Distillary, Savannah GA (2010)
* Stoners Eve, Also known as 4/20 Eve (4/19 the day before 4/20), Also known as Got a Minute Day AKA Gotta Day, or The Pre-bake
Fête de la Greffoir Translation: Knife Day (French Republican)
The 30th day of the Month of Germinal in the French Republican Calendar
Toasts of The Day
1
"On with the dance! let joy be unconfined;
No sleep till morn, when Youth and Pleasure meet
To chase the glowing hours with flying feet."
- Lord Byron (January 22nd, 1788 – April 19th, 1824), an English poet. (also see January 22nd).
2
"Laugh at all things,
Great and small things,
Sick and well, at sea or shore;
While we are quaffing,
Let's have laughing,
Who the devil cares for more?"
- Lord Byron
Drinks of The Day
1.
Rum & Coke
1 Shot of Rum
Fill With Coke
2.
Coke & Rum
1 Shot of Coke
Fill with Rum
Wine of The Day
Pessagno Zinfandel
Style - Zinfandel
San Benito County
$20
Beer of The Day
Brugse Zot Blond
Brewer - Brouwerij de Halve Maan ; Brugge, Belgium
Style - Belgian-Style Blonde Ale
- In Celebration of Belgium Independence Recognized April 19th, 1839.
Joke of The Day
I told my Doctor I'd badly bruised my penis in a surfing accident.
He said, "Did you fall off your board?".
I said, "No, I had to slam my laptop shut quickly!"
Quotes of The Day
"Son, when you participate in sporting events, it's not whether you win or lose... it's how drunk you get."
- Homer Simpson, a fictional main character in the animated television series The Simpsons voiced by Dan Castellaneta. Homer first appeared on television, along with the rest of his family, on The Tracey Ullman Show short "Good Night" on April 19, 1987. The Simpson got their own series on Fox that debuted December 17, 1989
"All right, brain, I don't like you and you don't like me - so let's just do this and I'll get back to killing you with beer."
- Homer Simpson
"I would kill everyone in this room for a drop of sweet beer."
-Homer Simpson
"Son, if you really want something in this life, you have to work for it. Now quiet! They're about to announce the lottery numbers."
- Homer Simpson
"Here's to alcohol: the source of, and answer to, all of life's problems."
- Homer Simpson
Whiskey of The Day
Elijah Craig Kentucky Straight Bourbon Whiskey 18 year old
Distiller: Heaven Hills Distillery (Bardstown, KY)
Age: 18 years
ABV: 45% (90 proof)
Price: $40 (750mL)
Song of the Day
Doh! A beer! I want a beer....
Ray, the guy who buys me beer.
Me, the guy who Ray buys beer...
Far, the way to go for beer.
So, I think I'll have a beer...
La, la la la la la la. Tea?
No thanks I'll have a beer...
And that brings us back to Doh! doh! doh!
- Homer Simpson
April Observances
ASPCA Month
Alcohol Awareness Month
Amateur Radio Month
Atlanta Food & Wine Month
Brussels Sprouts and Cabbage Month
Cancer Control Month
Celebrate Diversity Month
Community Spirit Days
Confederate History Month
Couple Appreciation Month
Cranberries and Gooseberries Month
DNA, Genomics and Stem Cell Education and Awareness Month
Defeat Diabetes Month
Emotional Overeating Awareness Month
Facial Protection Month
Fair Housing Month
Financial Literacy Month
Fresh Florida Tomatoes Month
Frog Month
Get Yourself Tested Month
Global Child Nutrition Month
Grange Month
Holy Humor Month
Home Improvement Time (April-Sept.30)
Honor Society Awareness Month (Different Sponsor to March)
IBS (Irritable Bowel Syndrome) Month
Informed Woman Month
Injury Prevention Month
International Cesarean Awareness Month
International Customer Loyalty Month
International Daffynitions Month
International Guitar Month
International Twit Award Month
Jazz Appreciation Month
Keep America Beautiful Month
Lawn and Garden Month
Learn Thai Month
Library Snapshot Month
Math Awareness Month
Month of the Military Child
Month of the Young Child
National African American Women's Fitness Month
National Autism Awareness Month
National Car Care Month
National Card and Letter Writing Month
National Child Abuse Prevention Month
National DNA & Genomics & Stem Cell Education & Awareness Month
National Decorating Month
National Donate Life Month
National Garden Month
National Grilled Cheese Sandwich Month
National Humor Month
National Kite Month
National Knuckles Down Month
National Landscape Architecture Month
National Multiple Birth Awareness Month
National Occupational Therapy Month
National Oral Health Month
National Parkinson's Awareness Month
National Pecan Month
National Pest Management Month
National Pet First Aid Awareness Month
National Pet Month
National Poetry Month
National Prepare Your Home To Be Sold Month
National Rebuilding Month
National Sarcoidosis Awareness Month
National Sexual Assault Awareness and Prevention Month
National Sexually Transmitted Diseases (STDs) Education and Awareness Month
National Stress Awareness Month
National Welding Month
National Welding Month
National Youth Sports Safety Month
Patient Safety Awareness Month
Pharmacists War on Diabetes Month
Physical Wellness Month
Prematurity Awareness Month
Prevent Lyme in Dogs Month
Prevention of Animal Cruelty Month
Procrastination Awareness Month
Records and Information Management Month
Rosacea Awareness Month
School Library Media Month
Southern Belles Month
Soy Foods Month
Sports Eye Safety Month
Straw Hat Month
Testicular Cancer Awareness Month
Tomatillo and Asian Pear Month
Women's Eye Health and Safety Month
Workplace Conflict Awareness Month
World Habitat Awareness Month
Worldwide Bereaved Spouses Awareness Month
Observances this Week
Organize Your Files Week, Third Week of April
Medical Labs Week, Third Week of April
Coin Week, Third Week of April
Fibroid Awareness Week, Third Week of April
National Karaoke Week, Third Week of April
National Volunteer Week, Third Week of April
National Pet ID Week, Third Week of April
National Paperboard Packaging Week, Third Week of April
National Playground Safety Week, Third Week of April
National Severe Storm Preparedness Week, Third Week of April
Oral, Head and Neck Cancer Awareness Week, Third Week of April
Preservation Week, Third Week of April
Sky Awareness Week, Third Week of April
International Whistlers Week (IWC), Third or Fourth week of April
Cleaning For A Reason Week, April 18th-24th
Consumer Awareness Week, April 18th-23rd
Police Officers Who Gave Their Lives In The Line of Duty Week, April 18th-23rd
Bat Appreciation Week, Second Full Week of April
National Environmental Education Week, Second full week of April
National Robotics Week, Second Full week of April
National Library Week, Second Full week of April
National Public Safety Telecommunicators (911 Operators), Second Full Week in April
Pan American Week, Second Full Week in April
Week of The Young Child, Second Full Week in April
National Crime Victims Rights Week, Second Full week of April plus 3 days
National Park Week, 9 Days Starting with the Third Saturday of April
Money Smart Week (Federal Reserve), Third Saturday through Fourth Saturday of April
Safe Kids Week, Third Saturday through Fourth Saturday of April
Historical Events on April 19th
Born on April 19th
Died on April 19th
843 Judith, French empress/2nd wife of Louis de Vrome
1012 Alphege, Archbishop of Canterbury (b. 954)
1044 Gothelo, duke of Neth-Lotharingen
1054 Leo IX (Bruno von Egesheim und Dagsburg), Pope (1049-54) (b. 1002)
1390 Robert II, King of Scotland (b. 1316)
1529 John Cuspinianus (Spiessheimer), German physician
1560 Philipp Melanchton (Schwazerd), German humanist and reformer (b. 1497)
1567 Michael Stifel, German mathematician (b. 1487)
1578 Uesugi Kenshin, Japanese samurai and warlord (b. 1530)
1588 Paolo Veronese (Cagliari), Italian painter (b. 1528)
1608 Earl of Dorset, poet/statesman
1608 Thomas Sackville, 1st Earl of Dorset, English statesman and poet (b. 1536)
1618 Thomas Bastard, clergyman and epigrammatist (b. 1565 or 1566)
1627 John Beaumont, English poet (b. 1583)
1629 Sigismondo d'India, Italian composer
1645 Anton van Diemen, gov-gen (Neth East Indies
1645 William Smith, composer
1684 Roger Williams, English theologian and colonist (b. 1603)
1686 Antonio de Solís y Ribadeneyra, Spanish writer (b. 1610)
1689 Christina, Queen of Sweden (1644-54) (b. 1626)
1706 Galenus Abrahamsz de Haen, Dutch baptist leader, dies
1733 Elizabeth Villiers, mistress of William III of England (b. 1655)
1739 Nicholas Saunderson, English mathematician (b. 1682)
1751 Peter Lacy, Irish-born Russian Field marshal (b. 1678)
1768 Canaletto, Italian artist (b. 1697)
1768 Filippo della Valle, Italian sculptor
1770 Esprit Joseph Antoine Blanchard, composer
1772 Johann Peter Kellner, composer
1773 Florian Johann Deller, composer
1776 Jacob Israel Emden, [Jacob ben Tswi], German rabbi
1791 Richard Price, Welsh philosopher (Alabi's World) (b. 1723)
1799 Pieter Hellendaal, violinist/organist/composer (Glees)
1813 Benjamin Rush, physician, activist, abolotionist (signed Decl of Ind) (b. 1745)
1824 George Gorden Noel "Lord" Byron, 6th Baron Byron, English poet (b. 1788)
1831 Johann Gottlieb Friedrich von Bohnenberger, German mathematician (b. 1765)
1840 Jean-Jacques Lartigue, Roman Catholic bishop of Montreal (b. 1777)
1852 Vasili A Zjukovski, Russian folk poet/translator (Homerus)
1854 Robert Jameson, Scottish naturalist (b. 1774)
1862 Louis Powell Harvey, US governor of Wisconsin, drowns
1862 Simon Fraser, Canadian explorer
1867 Robert Smirke, British architect
1870 Andreas Schelfhout, painter/etcher/lithographer
1870 Camille Marie Stamaty, composer
1870 William Henry Havergal, composer
1874 Owen Jones, architect
1876 Samuel Sebastian Wesley, composer
1881 Benjamin Disraeli, Prime Minister of the United Kingdom, 1st Earl (Beaconsfield) (b. 1804)
1881 Michel Abeloos, Flemish sculptor
1882 Charles Darwin, English biologist (Origin of Species) (b. 1809)
1889 Warren De La Rue, astronomer/chemist
1892 Fr. Thomas Dale SSC, Anglican clergyman prosecuted for Ritualist practices in the 1870s (b. 1821)
1893 John Addington Symonds, critic/poet
1895 George Scharf, critic
1895 Victor J van Hinsbergh, South Neth engraver (PTT-stempels)
1901 Alfred Horatio Belo, American newswriter and businessman (b. 1839)
1906 Pierre Curie, French physicist, (Nobel Prize laureate 1903) (b. 1859)
1906 Spencer Gore, British tennis player and cricketer (b. 1850)
1914 Charles Sanders Peirce, American philosopher and mathematician (b. 1839)
1916 Ephraim Shay, American inventor (b. 1839)
1923 Thomas Paine Westendorf, composer
1926 Alexander Alexandrovich Chuprov, Russian statistician (b. 1874)
1926 Squire Bancroft (Butterfield), actor/manager (Haymarket)
1930 Georges-Casimir Dessaulles, Canadian senator (b. 1827)
1932 Wladyslaw Rzepko, composer
1937 William Martin Conway, British art critic and mountaineer (Spitzbergen) (b. 1856)
1938 Henry John Newbolt, poet/author (Studies Green & Gray)
1941 Johanna Müller-Hermann, Austrian composer and pedagogue (b. 1878)
1943 Alexander Schmorell, German resistance fighter, beheaded
1943 Gustave Doret, composer
1943 Kurt Huber, German resistance fighter, beheaded
1943 Willy Graf, German resistance fighter, beheaded
1944 Tommy Hitchcock, polo player (Westchester Cup 1924, 27)
1945 J P Heyboer, resistance fighter, executed
1949 Ulrich Salchow, Swedish figure skater (b. 1877)
1950 Ernst Robert Curtius, Alsatian philologist (b. 1886)
1950 Tyrwhitt-Wilson, 14th baron Berners/composer
1956 Ernst R Curtius, German literature historian
1956 Leon N H Jungschlaeger, head milt intelligence Neth-Indies
1956 Lionel K P "Buster" Crabb, British diver (WW II)
1957 Charles Funk, Encylopediest (Funk & Wagnalls)
1957 Johan W Albarda, 1st Dutch SDAP minister (1939-45)
1964 Cyril Merry, cricketer (WI batsman in 2 Tests 1933)
1965 George Davis, actor (Private Lives, Devil May Care)
1966 Javier Solis, Mexican singer (b. 1931)
1967 Konrad Adenauer, West Germany chancellor (1949-63) (b. 1876)
1968 Tommy Bridges, US baseball pitcher (Detroit Tigers)
1972 Adolf Bach, German philologist/sociologist
1978 Emile de Strijker, Belgian philosopher
1980 Ethel Wilson, actress (Aunt Harriet-Aldrich Family)
1980 Tony Beckley, actor (Assault, When a Stranger Calls)
1981 Ernst Levy, composer
1983 Jerzy Andrzejewski, writer (Ashes & Diamonds)
1983 Lorene Scott, actress (Faraway Hill)
1986 Alvin Childress, actor (Amos-Amos 'n' Andy)
1986 Dag Ivar Wiren, composer
1987 Hugh "Lumpy" Brannum, Actor (Mr Green Jeans)
1987 Maxwell D Taylor, US commander 101st airborne (WW II)
1988 Kwon Ki-ok, first Korean female pilot (b. 1901)
1989 Daphne Du Maurier, English writer (Rebecca, Jamaica Inn) (b. 1907)
1990 Vladislav Ivanovich Gulyayev, Russia, cosmonaut
1991 Stanley Hawes, British-born Australian film producer, director and administrator (b. 1905)
1992 Alice Mary Riley, entertainer
1992 Benny Hill, English comic actor (b. 1924)
1992 Frankie Howerd, actor (Carry on Doctor, Up the Front)
1992 Pat Thompson, actress (Strictly Ballroom)
1992 Robert F Clayton, drummer (Jody Grind), dies in a car crash
1992 Robert Paul Haynes, bassist (Jody Grind), dies in a car crash
1993 David Koresh (Vernon Howell), cult leader (Branch Davidians) suicide (b. 1959)
1993 George S. Mickelson, American politician, Gov of SD, & 7 others, die in a plane crash (b. 1941)
1994 Frederick Ferrari, crazy Gang Member
1994 Larry Davis, blues Singer/Guitarist
1994 Louis Simmonds, bookseller
1994 Michael Carreras, film Director
1994 Michel van Rooy, Dutch actor (Doctor Vlimmen, The Attack)
1995 "King" Herbert Whitaker, tenor sax
1995 Igor Hajek, translator/writer
1995 J Peter Grace Jr, CEO (W R Grace)
1995 Kenneth Burslam Gardner, librarian/Orientalist
1996 Bernard Edwards, bass player
1996 Norman Oldfield, cricketer (scored 99 runs in Test for England)
1996 Peg Ridge, peace campaigner
1997 El Duce, American singer and drummer (The Mentors) (b. 1958)
1998 Octavio Paz, Mexican diplomat and writer, Nobel Prize laureate (b. 1914)
1999 David Sanes, US Navy employee (b. 1954)
1999 Hermine Braunsteiner, Nazi war criminal (b. 1919)
2000 Louis Applebaum, Canadian conductor and composer (b. 1918)
2002 Layne Staley, American musician, Alice in Chains (b. 1967)
2004 John Maynard Smith, English biologist (b. 1920)
2004 Norris McWhirter, Scottish co-founder of the Guinness Book of Records (b. 1925)
2005 Clement Meadmore, Australian sculptor (b. 1929)
2005 George Pan Cosmatos, Greek film director (b. 1941)
2005 Niels-Henning Ørsted Pedersen, Danish jazz bassist (b. 1946)
2005 Ruth Hussey, American actress (b. 1911)
2006 Scott Crossfield, American pilot, first man to fly at Mach 2 (b. 1921)
2006 Zola Levitt, Messianic Jewish preacher (b. 1938)
2007 Helen Walton, wife of Wal-Mart founder Sam Walton (b. 1919)
2007 Jean-Pierre Cassel, French actor (b. 1932)
2008 Alfonso López Trujillo, Cardinal of the Roman Catholic Church (b. 1935)
2008 Germaine Tillion, French anthropologist, member of French Resistance (b. 1907)
2008 John Marzano, American baseball player (b. 1963)
2009 J.G. Ballard, British novelist (b. 1930)
2010 Carl Williams, Australian criminal (b. 1970)
2010 Edwin Valero, Venezuelan boxer (b. 1981)
2010 Keith "Guru" Elam, American rapper (b. 1966
2011 Elisabeth Sladen, British actress (b. 1946)
2012 Levon Helm, American rock musician
2012 Valeri Vasiliev, Society ice hockey defenceman
2013 François Jacob, French Nobel biologist (b. 1920)
2013 Allan Arbus, American actor
2013 Mike Denness, Scottish cricketer
2013 Patrick Garland, British director, writer, and actor
2016 Milt Pappas, American baseball pitcher
2016 Walter Kohn, Austrian-born American scientist (Nobel Prize Chemistry 1998)