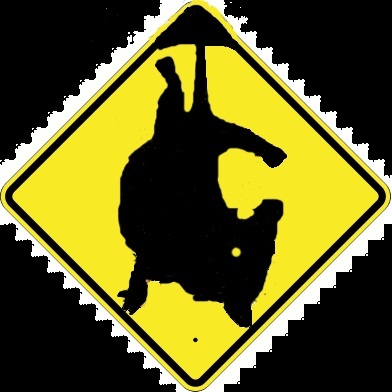 Holidays and Festivals
King Mohammed VI's Birthday (Morocco)
Ninoy Aquino Day (Philippines)
Grog Day * (see below)
Consualia, in honor of Consus. (Roman Empire)
Poet's Day
Senior Citizen's Day
Men's Grooming Day
Christian Feast Day of Pope St. Pius X
Christian Feast Day of Abraham of Smolensk (Eastern Orthodox Church)
* Edinburgh Festival Edinburgh, Scotland - August - (7of21)
* Gäuboden Volksfest Straubing, Germany - August - (6of10)
* Pukkelpop Festival Hasselt, Belgium, Europe August 19 - 21 (3of3) (2010)
* Green Man Festival Wales, UK August 20 - 22 (2of3) (2010)
* Grog Day - grog refers to a variety of alcoholic beverages. The word originally referred to a drink made with water or "small beer" (a weak beer) and rum, which was introduced into the Royal Navy by British Vice Admiral Edward Vernon on 21 August 1740.
Fête de la Escourgeon Translation: Six-row Barley Day (French Republican)
The Fourth day of the Month of Fructidor in the French Republican Calendar
Toast of The Day
"The man that isn't jolly after drinking
Is just a driveling idiot, to my thinking."
- Euripides
Drink of The Day
Blue Hawaiian
1 Part Rum
1 Part Blue Curacao
1 Part Sweet and Sour Mix
Fill With Pineapple Juice
- In celebration of Admission Day - Hawaii (August 21st, 1959)
Wine of The Day
Quady (2008) "Essensia"
Style - Orange Muscat
California
$20
Beer of The Day
Schwartz Bier
Brewer - Devils Backbone Brewing Co., Roseland, VA
Style - German-Style Schwarzbier
Joke of The Day
The good the Bad and the Ugly
Good: Your wife is pregnant.
Bad: She is expecting triplets.
Ugly: You were sterilized five years ago.
Good: Your son is growing up.
Bad: He has a relationship with a prostitute from the neighborhood.
Ugly: Same one as you.
Quote of The Day
"You can only be young once, but you can always be immature."
- Unknown
Observances in August
Admit You're Happy Month
American Adventures Month
American Artists Appreciation Month
American History Essay Contest (8/1 - 12/15)
American Indian Heritage Month (Also November)
Beach Month
Black Business Month
Cataract Awareness Month
Celery, Fennel and Cactus Month
Children's Eye Health and Safety Month
Children's Vision and Learning Month
Family Fun Month
Get Ready for Kindergarten Month
Golf Month
Happiness Happens Month
Learn Japanese Month
Motor Sports Awareness Month
National Catfish Month
National Eye Exam Month
National Fetal Alcohol Spectrum Disorders Awareness Month
National Goat Cheese Month
National Golf Month
National Immunization Awareness Month
National Inventors Month
National Minority Donor Awareness Month
National Panini Month
National Parks Month
National Picnic Month
National Runaway Prevention Month
National Spinal Muscular Atrophy Awareness Month
National Truancy Prevention Month
National Water Quality Month
National Win With Civility Month
National Women's Month
Neurosurgery Outreach Month
Orange and Papaya Month
Peach Month
Psoriasis Awareness Month
Romance Awareness Month
Water Quality Month
What Will Be Your Legacy Month
Observances this Week
Thanks For All The Gifts Week
Third Week in August

National Aviation Week
Third Week in August

Friendship Week
Third Week in August

Minority Enterprise Development Week
Third Full Week in August
Little League World Series Usually
11 Days Starting the Third Thursday in August

National Aviation Week
Week of Orville Wright's Birthday on 19th
Historical Events on August 21st
Born on August 21st
Died on August 21st