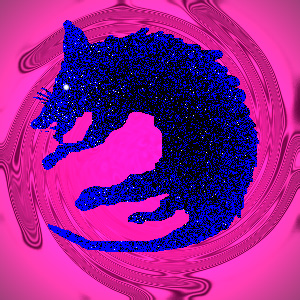 Holidays and Festivals
Den' Nezalezhnosti (Ukraine) * (see below)
Mundus Patet, harvest feast for the dead (Roman Empire)
Flag Day (Liberia) * CLICK HERE
Vesuvius Day
National Waffle Day (USA)
Christian Feast Day of Abban of Ireland
Christian Feast Day of Bartholomew (Roman Catholic)
Christian Feast Day of Ouen
* Edinburgh Festival Edinburgh, Scotland - August - (10-21)
* Gäuboden Volksfest Straubing, Germany - August- (9-10)
* Den' Nezalezhnosti or National Day (Ukraine), celebrating the independence of Ukraine from the Soviet Union in 1991
(World) Daffodil Day Date Varies TBA (was August 24th in 2012)
Fête de la Sucrion Translation: Winter Barley Day (French Republican)
The Seventh day of the Month of Fructidor in the French Republican Calendar
Toast of The Day
"Come, sit we by the fireside
And roundly drink we hear,
Till that we see our cheeks all dyed
And noses tanned with beer."
- Robert Herrick (baptized August 24th, 1591 – buried October 15th, 1674), an English poet.
Drink of The Day
Dirty F*ck
2/3 Shot Part absinthe
1/3 Shot Part Bailey's Irish Cream
Pour Absinthe into shot glass, add of Baileys irish cream pouring onto side of glass in order to make Baileys sink to the bottom of glass creating slightly cloudy look.
Wine of The Day
Hawk and Horse Vineyards (2007) Cabernet Sauvignon
Style - Cabernet Sauvignon
Red Hills
$70
Beer of The Day
DD Blonde
Brewer - Hop Valley Brewing Co., Springfield, OR
Style - American Style wheat Beer
Joke of The Day
The teacher gave her class an assignment: get their parents to tell them a story with a moral at the end of it. The next day the kids came back and one by one began to tell their stories.
Sinead said: "My da's says eggs are important and we should eat plenty. One time we were taking our eggs home from the supermarket in a basket on the front seat of the car when we hit a big bump in the road and all the eggs went flying and broke on the dashboard and made a right mess."
"What's the moral of the story?" asked the teacher.
"Don't put all your eggs in one basket!"
"Very good," said the teacher.
Next little Fionnula raised her hand and said: "Our family have a farm. We raise chickens for the meat factory. We had a dozen eggs one time, but when they hatched we only got ten live chicks, and the moral to this story is don't count your chickens before they're hatched."
"That was a fine story, Fionnula. Shane, do you have a story to share?"
"Yes, Miss. My Da told me this story about my Auntie Karen. Auntie Karen went to live in the States in the 1980s when she couldn't get a job. Later she was a flight engineer in Desert Storm and her plane got hit. She had to bale out over enemy territory and all she had was a bottle of Irish Whiskey, a machine gun and a machete. She drank the whiskey on the way down so it wouldn't break and then she landed right in the middle of 100 enemy troops. She killed seventy of them with the machine gun until she ran out of bullets. Then she killed twenty more with the machete till the blade broke. And then she killed the last ten with her bare hands."
"Good heavens," said the horrified teacher, "what kind of moral did your Dad tell you from that horrible story?"
"Stay away from Auntie Karen when she's been drinking.
Quote of The Day
"What would happen if I hired two private investigators to follow each other?"
- Unknown
Whisky Of The Day
John Barr Gold Label Scotch Whisky
Price: $20
August Observances
Admit You're Happy Month
American Adventures Month
American Artists Appreciation Month
American History Essay Contest (8/1 - 12/15)
American Indian Heritage Month (Also November)
Beach Month
Black Business Month
Cataract Awareness Month
Celery, Fennel and Cactus Month
Children's Eye Health and Safety Month
Children's Vision and Learning Month
Family Fun Month
Get Ready for Kindergarten Month
Golf Month
Happiness Happens Month
Learn Japanese Month
Motor Sports Awareness Month
National Catfish Month
National Eye Exam Month
National Fetal Alcohol Spectrum Disorders Awareness Month
National Goat Cheese Month
National Golf Month
National Immunization Awareness Month
National Inventors Month
National Minority Donor Awareness Month
National Panini Month
National Parks Month
National Picnic Month
National Runaway Prevention Month
National Spinal Muscular Atrophy Awareness Month
National Truancy Prevention Month
National Water Quality Month
National Win With Civility Month
National Women's Month
Neurosurgery Outreach Month
Orange and Papaya Month
Peach Month
Psoriasis Awareness Month
Romance Awareness Month
Water Quality Month
What Will Be Your Legacy Month
Observances this Week
Be Kind To Humankind Week
Last Full Week in August
Little League World Series Usually
11 Days Starting the Third Thursday in August
Historical Events on August 24th
Born on August 24th
Died on August 24th