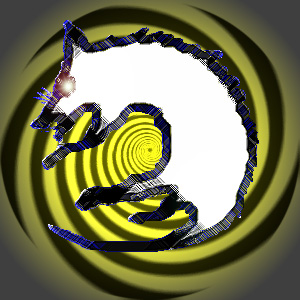 Holidays and Festivals
Holiday of the City of Miskolc (Miskolc, Hungary)
World No Tobacco Day
Fibromyalgia Awareness Day
Statehood Day (Minnesota)
Nisga'a Day, celebration of the effective date of the Nisga'a Final Agreement. (Nisga'a Nation)
Eat What You Want Day
Twilight Zone Day
Save Your Hearing Day
Start of Family Month, Natl (May 11-June 15)
Start of Prepare Tomorrow's Parents Month (May 11-June 15)
Christian Feast Day of Abgar V of Edessa (Eastern Orthodox Church)
Christian Feast Day of Anthimus of Rome
Christian Feast Day of Anthony de Sant'Ana Galvão
Christian Feast Day of Cyril and Methodius (Eastern Orthodox Church)
Christian Feast Day of Mamertus, the first of the Ice Saints
Christian Feast Day of Francis of Girolama
Christian Feast Day of Gangulphus of Burgundy
Christian Feast Day of Majolus of Cluny
Christian Feast Day of Odilo of Cluny
Fête de la Fritillaire Translation: Fritillary Day (French Republican)
The 22nd day of the Month of Floréal in the French Republican Calendar
Toast of The Day
"May flowers always line your path and sunshine light your day.
May songbirds serenade you every step along the way.
May a rainbow run beside you in a sky that's always blue.
And may happiness fill your heart each day your whole life through."
- Traditional Irish
Drink of The Day
Jolly Rancher
3/4 shot vodka
1/4 shot midori
1/4 shot peach schnapps
splash cranberry juice
Shake with ice and strain into Shot Glass.
Wine of The Day
Pessagno 2008 Lucia Highlands Vineyard
Style - Pinot Noir
Santa Lucia Highlands
$35
Beer of The Day
Summit Extra Pale Ale
Brewer - Summit Brewing Co. Saint Paul, MN
Style - Classic English-Style Pale Ale
- In celebration of Minnesota's Admission to Union on May 11, 1858
Joke of The Day
YOU HAVE PURCHASED A BAD BEER WHEN...
10. TV Ads Begin "From the sparkling waters of the Hudson River..."
9. The second you take a sip, your liver fails
8. For some reason, it's sold in the detergent aisle
7. It was actually brewed by Penny Marshall and Cindy Williams
6. Instead of a wagon pulled by Clydesdales, beercompany has a wheelbarrow pushed by a doped-up monkey
5. The company isn't running any sort of sweepstakes, but the underside of the bottle caps all say "Sorry"
4. Tastes more like mountain goat piss than a mountain stream
3. Picture on label is of a guy throwing up
2. It reads "from concentrate"
1. When you crack a couple open on a fishing trip and say, "It doesn't get any better than this," your buddies kill themselves.
Quote of The Day
"People who self harm shouldn't beat themselves up about it."
- Anonymous
Whiskey of The Day
Phillips Union Whiskey
$20
- Minnesota was Admission to Union on May 11th, 1858
May Observances
ALS (Amyotrophic Lateral Sclerosis or Lou Gehrig's Disease) Awareness Month
APS (Antiphospholipid Antibody Syndrome) Awareness Month
American Wetlands Month
Arthritis Awareness Month
Asian American and Pacific Islander Heritage Month
Awareness of Medical Orphans Month
Bicycle Safety Month
Borderline Personality Disorder Month
Brain Tumor Awareness Month
Carrots and Cauliflower Month
Celiac Awareness Month
Clean Air Month
Community Living Month (Ontario, Canada)
Creative Beginnings Month
Date Your Mate Month
EcoDriving Month
Family Wellness Month
Fibromyalgia Education and Awareness Month
Freedom Shrine Month
Gardening for Wildlife Month
Get Caught Reading Month
Gifts From The Garden Month
Go Fetch! Food Drive for Homeless Animals Month
Good Car-Keeping Month, Natl
Grapefruit and Kiwi Month
Haitian Heritage Month
Heal the Children Month
Healthy Vision Month
High Blood Pressure Education Mont
Huntington's Disease Awareness Month
Internal Audit Awareness Month, Intl
International Audit Month
International Business Image Improvement Month
International Civility Awareness Month
International Multiple Sclerosis Month
International Victorious Woman Month
Jewish-American Heritage Month
Latino Books Month
(World) Lyme Disease Awareness Month
Melanoma and Skin Cancer Detection and Prevention Month
National Allergy and Asthma Awareness Month
National Arthritis Month
National Barbecue Month
National Better Hearing and Speach Month
National Bike Month
National Blood Pressure Month
National Cancer Research Month
National Correct Posture Month
National Egg Month
National Electric Safety Month
National Family Month (5/12 to 6/16)
National Foster Care Month
National Good Car Keeping Month
National Hamburger Month
National Hepatitis Awareness Month
National Inventors Month
National Lupus Awareness Month
National Meditation Month
National Mediterranean Diet Month
National Mental Health Month
National Military Appreciation Month
National Motorcycle Safety Month
National Moving Month
National Neurofibromatosis (NF) Awareness Month
National Older Americans Month
National Osteoporosis Awareness and Prevention Month
National Photo Month
National Photograph Month
National Physical Fitness and Sports Month
National Physiotherapy Month
National Prepare To Buy a Home Month
National Preservation Month
National Recommitment Month
National Salad Month
National Salsa (Food) Month
National Smile Month
National Stroke Awareness Month
National Sweet Vidalia Onions Month
National Teen Self-Esteem Month
National Tuberous Sclerosis Month
National Vinegar Month
National Week of The Ocean Festival Sea-son Thursday before the Second Saturday in March through Second Saturday in June
National Youth Traffic Safety Month
Personal History Month
Potatoes and Limes Month
Prader-Willi Syndrome Awareness Month
Preeclampsia Awareness Month
Prepare Tomorrow's Parents Month (5/12-6/16)
REACT Month
Revise Your Work Schedule Month
Skin Cancer Awareness Month
Strike Out Strokes Month
Sweet Vidalia Month, Natl
Tay-Sachs and Canavan Diseases Awareness Month
Teen CEO Month
Teen Self Esteem Month
Tennis Month
Tourette Syndrome Awareness Month (5/15 - 6/15)
Toxic Encephalopathy and Chemical Injury Awareness Month
Ultra-violet Awareness Month
Women's Health Care Month
Young Achiever Month
Young Achievers of Tomorrow Month
Observances this Week
Be Kind To Animals Week, First Full Week in May
Children's Mental Health Week, First Full Week in May
Drinking Water Week, First Full Week in May
Flexible Work Arrangement Week, First Full Week in May
Goodwill Industries Week, First Full Week in May
Kids Win Week, First Full Week in May
National Alcohol & Drug Related Birth Defects Awareness Week, First Full Week in May
National Anxiety & Depression Awareness Week, First Full Week in May
National Family Week, First Full Week in May
National Hug Holiday Week, First Full Week in May
National Pet Week, First Full Week in May
National Raisin Week, First Full Week in May
North American Occupational Safety & Health Week, First Full Week in May
PTA Teacher Appreciation Week, First Full Week in May
Public Service Recognition Week, First Full Week in May (publicservicerecognitionweek.org)
Update Your References Week, First Full Week in May
National Correctional Officer's Week, First Full week in May
NAOSH Week, First Full week in May
National Hospital Week, Usually First Full Week of May
Dating and Life Coach Recognition Week, First Full Week in May (Also see September)
National Wildflower Week, 7 Days Usually Starting Monday of the First Full Week (2013 May 4-12, 2014 May 5-11, 2015 May 4-10)
Dystonia Awareness Week (UK), May 5th through May 13th
National Nurses Week, May 6th through May 12th
Salvation Army Week, May 8th through May 15th
National Stuttering Awareness Week, Second Week in May
National Hospital And Healthcare Week, Second Week in May
National Running and Fitness Week, Second Week in May
National Nursing Home Week, Second Week in May or Starts Mother's Day to Saturday
National Women's Health Week, 7 Days beginning with Mother's Day
Reading Is Fun Week, Second Full Week in May
Universal Family Week, Second Full Week in May
Food Allergy Awareness Week, Second Full Week in May
National Return To Work Week, Second Full Week in May
Salute to Moms 35+ Week, Second Full Week in May
Work At Home Moms Week, Second Full Week of May
National Stuttering Awareness Week, Second Full Week of May
Public Service Recognition Week, Full Week of May 15th
National Police Week, Full Week of May 15th
National Transportation Week,
Full Week of the Third Friday in May
Historical Events on May 11th
Born on May 11th
Died on May 11th