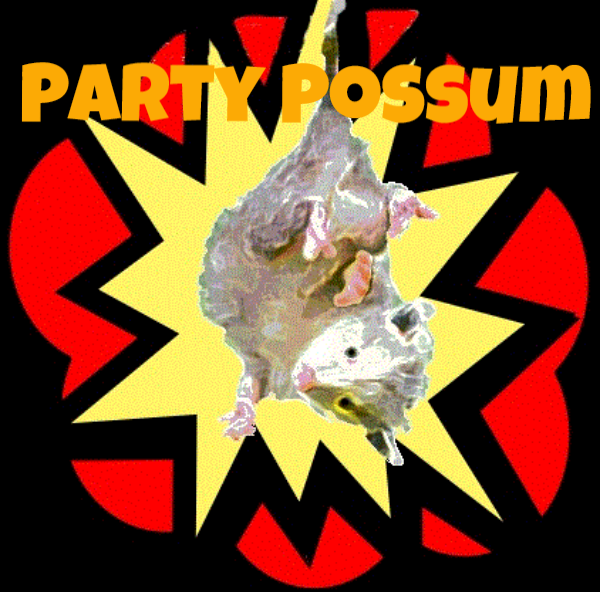 Holidays and Festivals
National Day (Iraq)
Martyr's Day (Tunisia)
Day of Valor (Philippines) * (see below)
Vimy Ridge Day (Canada) * (see below)
Winston Churchill Day
Day of the Finnish Language (Finland)
National Former Prisoner of War Recognition Day
Name Yourself Day
National Cherish An Antique Day
National Alcohol Screening Day
Jenkins's Ear Day
Appomattox Day
Baby Massage Day
Christian Feast Day of Gaucherius
Christian Feast Day of Materiana
Christian Feast Day of Waltrude
* Snowbombing Festival Mayrhofen, Austria, Europe April 5 – 10 (5of6) (2010)
* Beer Tasting to Benefit Pints for Prostates Sarasota FL (2010)
* Day of Valor, also known as the "Bataan Day" (the Philippines)
* Vimy Ridge Day, commemorating the Battle of Vimy Ridge. (Canada) Fête de la Ruche Translation: Hive Day (French Republican)
The 20th day of the Month of Germinal in the French Republican Calendar
Toast of The Day
"Let No Man Thirst For Lack Of Real Ale."
- Unknown
Drink of The Day
Bacardi Cocktail
1 Part Rum
2 Parts Sweet and Sour Mix
Splash of Grenadine
Wine of The Day
Five Star Cellars 2007 Cabernet Sauvignon
Style - Cabernet Sauvignon
Walla Walla Valley
$40
Certified Organic
Beer of The Day
Schlafly Kolsch Ale
Brewer - The Saint Louis Brewery, Inc., St Louis, Missouri, USA
Style - Kölsch
Joke of The Day
Being a modest man, when I checked into my hotel on a recent trip, I said to the lady at the registration desk ... "I hope the porn channel in my room is disabled." To which she replied, "No, it's regular porn, you sick bastard."
Quote of The Day
"When I drink, I think; and when I think, I drink."
- Francois Rabelais (1494 – April 9th 1553), a French Renaissance writer.
April Observances
ASPCA Month
Alcohol Awareness Month
Amateur Radio Month
Atlanta Food & Wine Month
Brussels Sprouts and Cabbage Month
Cancer Control Month
Celebrate Diversity Month
Community Spirit Days
Confederate History Month
Couple Appreciation Month
Cranberries and Gooseberries Month
DNA, Genomics and Stem Cell Education and Awareness Month
Defeat Diabetes Month
Emotional Overeating Awareness Month
Facial Protection Month
Fair Housing Month
Financial Literacy Month
Fresh Florida Tomatoes Month
Frog Month
Get Yourself Tested Month
Global Child Nutrition Month
Grange Month
Holy Humor Month
Home Improvement Time (April-Sept.30)
Honor Society Awareness Month (Different Sponsor to March)
IBS (Irritable Bowel Syndrome) Month
Informed Woman Month
Injury Prevention Month
International Cesarean Awareness Month
International Customer Loyalty Month
International Daffynitions Month
International Guitar Month
International Twit Award Month
Jazz Appreciation Month
Keep America Beautiful Month
Lawn and Garden Month
Learn Thai Month
Library Snapshot Month
Math Awareness Month
Month of the Military Child
Month of the Young Child
National African American Women's Fitness Month
National Autism Awareness Month
National Car Care Month
National Card and Letter Writing Month
National Child Abuse Prevention Month
National DNA & Genomics & Stem Cell Education & Awareness Month
National Decorating Month
National Donate Life Month
National Garden Month
National Grilled Cheese Sandwich Month
National Humor Month
National Kite Month
National Knuckles Down Month
National Landscape Architecture Month
National Multiple Birth Awareness Month
National Occupational Therapy Month
National Oral Health Month
National Parkinson's Awareness Month
National Pecan Month
National Pest Management Month
National Pet First Aid Awareness Month
National Pet Month
National Poetry Month
National Prepare Your Home To Be Sold Month
National Rebuilding Month
National Sarcoidosis Awareness Month
National Sexual Assault Awareness and Prevention Month
National Sexually Transmitted Diseases (STDs) Education and Awareness Month
National Stress Awareness Month
National Welding Month
National Welding Month
National Youth Sports Safety Month
Patient Safety Awareness Month
Pharmacists War on Diabetes Month
Physical Wellness Month
Prematurity Awareness Month
Prevent Lyme in Dogs Month
Prevention of Animal Cruelty Month
Procrastination Awareness Month
Records and Information Management Month
Rosacea Awareness Month
School Library Media Month
Southern Belles Month
Soy Foods Month
Sports Eye Safety Month
Straw Hat Month
Testicular Cancer Awareness Month
Tomatillo and Asian Pear Month
Women's Eye Health and Safety Month
Workplace Conflict Awareness Month
World Habitat Awareness Month
Worldwide Bereaved Spouses Awareness Month
Observances this Week
American Indian Awareness Week,
Second Week of April
Garden Week,
Second Week of April
National Animal Control Appreciation Week,
First Full Week of April

National Blue Ribbon Week, (Child Abuse)
First Full Week of April

National Public Health Week,
First Full Week of April

National Week of the Ocean,
First Full Week of April

National Window Safety Week,
First Full Week of April
The Masters Tournament,
Second Wednesday through Sunday in April
Hate Week,
April 4th through 10th
National Week of the Ocean,
Usually the Week of April 6th
Historical Events on April 9th
Born on April 9th
Died on April 9th
93 Yuan An, Minister over the Masses of the Han dynasty
491 Zeno, Byzantine Emperor
715 Constantine I, Greek Pope (708-15)
1024 Benedict VIII (Theophylactus van Tusculum), Pope (1012-24)
1137 William X, Duke of Aquitaine (b. 1099)
1483 Edward IV, King of England (1461-70, 71-83) (b. 1442)
1484 Edward of Middleham, Prince of Wales (b. 1473)
1492 Lorenzo de' Medici, Italian (Florentine) statesmen (b. 1449)
1553 Francois Rabelais, French author (Gargantua/Pantagruel)
1557 Mikael Agricola, Finnish scholar, church reformer (b. c. 1510)
1626 Francis Bacon, English statesman and philosopher (b. 1561)
1654 Matei Basarab, Prince of Wallachia (b. 1588)
1681 Alfonso Marsh, composer
1693 Roger de Rabutin, Comte de Bussy, French writer (b. 1618)
1747 Lord Lovat, English jacobiet
1747 Simon Fraser, 11th Lord Lovat, Scottish clan chief, last man beheaded in England
1754 Christian Wolff, German philosopher (b. 1679)
1761 William Law, British minister (b. 1686)
1765 Maria Louise van Hessen-Kassel, princess of Orange-Nassau
1793 Ernestus Weinrauch, composer
1804 Jacques Necker, French statesman (b. 1732)
1806 William V Batavus of Orange-Nassau, Stadtholder of the Dutch Republic (b. 1748)
1807 John Opie, Engl painter/illustrator: Shakespeare gallery
1821 Felix Maximo Lopez, composer
1850 William Prout, physician/chemist
1851 Antoine-Charles Glachant, composer
1852 John Howard Payne, actor/playwright (Fair Warning)
1862 George W Johnson, US planter/Confederate (gov-Ky)
1865 Thomas Alfred Smyth, Irish/US Union general-major
1872 Erastus Corning, American businessman and politician (b. 1794)
1876 Charles Goodyear, American politician (b. 1804)
1879 Ernst Friedrich Richter, composer
1882 D G Rossetti,
1882 Gabriel Dante Rossetti, English poet, painter, and writer
1886 Joseph V von Scheffel, German writer (Ekkehard)
1889 Michel Eugène Chevreul, French chemist (b. 1786)
1893 Disma Fumagalli, composer
1904 Isabella II, Queen of Spain (1833-68)
1909 Charles Conder, artist
1909 Helena Modrzejewska, Polish-American actress (b. 1840)
1916 Vicente Goicoechea Errasti, composer
1917 Edward Thomas, poet, killed in WW I
1917 James Hope Moulton, British scholar of Classical Greek (b. 1863)
1923 Mauritius H Binger, director/producer (Living Ladder)
1931 Paul Antonin Vidal, composer
1933 Sigfrid Karg-Elert, composer
1936 Ferdinand Tönnies, German sociologist (b. 1855)
1939 Emilio Serrano y Ruiz, composer
1940 Mrs Patrick Campbell, English actress (Outcast Lady, Riptide) (b. 1865)
1944 Boleslaw Wallek-Walewski, composer
1944 Evgeniya Rudneva, Russian World War II pilot (b. 1920)
1945 Dietrich Bonhoeffer, German theologian, hanged (b. 1906)
1945 Georg Elser, failed assassin of Hitler (b. 1903)
1945 Hans Oster, German General, member of the German Resistance, "July 20th plot", hanged (b. 1887)
1945 Hans von Dohnanyi, German jurist, member of the German Resistance, "July 20th plotter", hanged (b. 1902)
1945 Karl Sack, German jurist, member of the German Resistance (b. 1896)
1945 Wilhelm Canaris, German admiral, hanged (b. 1887)
1947 Konrad Friedrich Noetel, composer
1948 George Carpenter, Australian Salvation Army general (b. 1872)
1948 Jorge Eliécer Gaitán, Colombian politician (b. 1903)
1951 Sadiq Hidajat, Persian writer (Hadji Aga)
1951 Vilhelm F K Bjerknes, Norwegian physicist, meteorology (b. 1862)
1953 C.E.M. Joad, English philosopher and broadcaster (b. 1891)
1953 Eddie Cochems, father of the Forward Pass in American football (b. 1877)
1954 Philip Greeley Clapp, composer
1959 Frank Lloyd Wright, American architect (Guggenheim Museum NY) (b. 1867)
1961 Zog I (Ahmed Zogu), King of Albania (1925-39) (b. 1895)
1962 Juan Belmonte, famed bullfighter
1963 Eddie Edwards, American jazz tromboner (b. 1891)
1966 Sutan Sjahrir, premier of Indonesia (1945-47)
1970 Gustaf Tenggren, Swedish illustrator (b. 1896)
1976 Akio Yashiro, composer
1976 Dagmar Nordstrom, American composer, pianist (b. 1903)
1976 Phil Ochs, American singer (Draft Dodger Rag), commits suicide (b. 1940)
1978 Clough Williams-Ellis, Welsh architect (b. 1883)
1979 Staats Cotsworth,
1980 Bint al-Huda, Islamic writer (b. 1938)
1980 Kathleen Burke
1980 Muhammad Baqir al-Sadr, Islamic philospher and economist (b. 1935)
1982 Robert H G Havemann, German chemist/dissident, dies
1982 Wilfrid Pelletier, French Canadian conductor (Voice of Firestone) (b. 1896)
1984 Basil Henry Blackwell, British publisher
1986 Jean Mogin, Belgian poet
1988 Brook Benton, American singer (Just a Matter of Time) (b. 1931)
1988 David Prater, American singer (Sam & Dave), dies in a car crash (b. 1937)
1991 Martin Hannett, record producer (b. 1948)
1991 Maurice Binder, title designer (James Bond Movies)
1992 Gale McGee, senator (Wyoming, 1959-77)
1992 Ruth Hammond
1993 Wouter Perquin, journalist/Dutch MP (KVP)
1994 Cornelis N "Cor" van Dis Jr, Dutch MP (1971-94)
1994 Keith Watson, British comic strip artist (Dan Dare)
1994 Marcel Ichac, French alpinist/director (Karakoram)
1994 Raouf Khayrat, Egyptian general-major, murdered
1995 James Bullock, colliery manager
1996 James WILLIAM Rouse, American real estate developer (shopping malls), activist, and philanthropist (b. 1914)
1996 Maisie Fitter, editor/conservationist
1996 Richard Condon, American novelist (b. 1915)
1996 Richard Thomas Condon, author
1996 Sandy Becker, NYC Kiddie TV Show host (Sandy Becker Show)
1997 Helene Hanff, American writer (84 Charing Cross Road) (b. 1916)
1997 Mae Boren Axton, American singer and songwriter (b. 1914)
1998 Tom Cora, American cellist and composer (b. 1953)
1999 Ibrahim Baré Maïnassara, Niger politician and general (b. 1949)
2001 Willie Stargell, American baseball player (b. 1940)
2002 Leopold Vietoris, Austrian mathematician (b. 1891)
2002 Pat Flaherty, American racecar driver (b. 1926)
2003 Earl Bramblett, American murderer (b. 1942)
2005 Andrea Dworkin, American feminist activist and writer (b. 1946)
2006 Billy Hitchcock, American baseball player, coach, and official (b. 1916)
2006 Vilgot Sjöman, Swedish writer and film director (b. 1924)
2007 Egon Bondy, Czech philosopher and writer (b. 1930)
2009 Nick Adenhart, American baseball player, MLB pitcher (b. 1986)
2010 Aladár Kovácsi, Hungarian modern pentathlon olimpic champion (1952, Helsinki) (b. 1932)
2010 Zoltán Varga, Hungarian Footballer (b. 1945)
2011 Sidney Lumet, American film director (b. 1924)
2012 Mark Lenzi, American Olympic Diver
2013 Paolo Soleri, Italian-born American architect (b. 1919)
2013 David Hayes, American sculptor