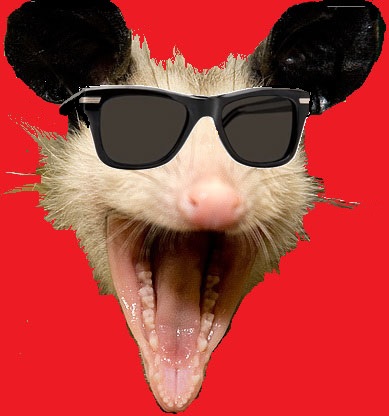 Holidays and Festivals
National Day (Uruguay) * (see below)
Opiconsivia (Roman) held in honor of Ops.
Kiss and Make Up Day
National Second-hand Wardrobe Day (USA)
Feast of Genesius of Arles (Roman Catholic)
Feast of Saint Louis IX of France (Roman Catholic)
Feast of Saint Joseph Calasanz (Roman Catholic)
* La Tomatina Buñol, Spain - The last Wednesday in August
* Edinburgh Festival Edinburgh, Scotland - August - (11-21)
* Gäuboden Volksfest Straubing, Germany - August - (10-10)
* National Day (Uruguay) celebrating independence from Brazil in 1825.
Fête de la Apocyn Translation: Apocynum Day (French Republican)
The Eighth day of the Month of Fructidor in the French Republican Calendar
Toast of The Day
"Here's to the wine we love to drink, and the food we like to eat.
Here's to our wives and sweethearts, let's pray they never meet.
Here's champagne for our real friends And real pain for our sham friends.
And when this life is over, may all of us find peace."
- Traditional
Drink of The Day
Zombie (2)
1/4 shot Peach Schnapps
1/4 shot White Rum
3 count Orange Juice
3 count Pineapple Juice
Drizzle around the edge of glass Grenadine
Drizzle around edge of glass Blue Curacao
1/4 shot Dark Rum
Layer into a Collins Glass 3/4 full of ice.
Wine of The Day
Alba (2009) Riesling
Style - Riesling
Warren Hills
$15
Beer of The Day
Pliny The Elder
Brewer - Russian River Brewing, (California, USA)
Style - Imperial IPA
Attributes - High Alcohol, very high bitterness
Flavor - Sweet pale malts, Sweet Hops. Grapefruit-ish Hops
ABV - 8%
- In honor of Gaius Plinius Secundus (23 AD – August 25th, 79 AD), known as Pliny the Elder, was a Roman author and military commander of the early Roman Empire.
Joke of The Day
A man walks into a bar, and orders a beer. He drinks the beer, then stands on the bar, drops his pants and pisses all over the place.
The bar tender freaks out. "You dirty disgusting pig! How dare you come into my bar and urinate! I'll beat the shit out of you..."
The man begins crying. "I'm sorry! Its ruining my life. I can't sleep. I do it every time I have a drink! It's worrying me to death, please don't hit me..."
The bar tender takes pity. "Look, I have a brother who is a psychiatrist,here's his card, why don't you see him?"
The man hugs the bartender, shakes his hand and leaves with a thousand thank yous...
Six months later, the man walks into the bar, and orders a drink.
The bartender says, "Okay, here you go... Wait! Weren't you that guy who.."
"Yes, And I went and saw your brother. He is fantastic, I am completely cured."
"Well, that's great. This beer is on the house."
So the man drinks the beer, stands on the bar, drops his trousers and pisses on the bar.
"You bastard! I thought you said you were cured!"
"I am! It doesn't bother me anymore..."
Quote of The Day
"You can't drink all day if you don't start in the morning."
- On label of Founder's Breakfast Stout. By Sean Connery (as James Bond) ( August 25th 1930), a Scottish actor
Whiskey Of The Day
Jim Beam Black Label 8 Year Old Kentucky Straight Bourbon Whiskey
Price: $25
August Observances
Admit You're Happy Month
American Adventures Month
American Artists Appreciation Month
American History Essay Contest (8/1 - 12/15)
American Indian Heritage Month (Also November)
Beach Month
Black Business Month
Cataract Awareness Month
Celery, Fennel and Cactus Month
Children's Eye Health and Safety Month
Children's Vision and Learning Month
Family Fun Month
Get Ready for Kindergarten Month
Golf Month
Happiness Happens Month
Learn Japanese Month
Motor Sports Awareness Month
National Catfish Month
National Eye Exam Month
National Fetal Alcohol Spectrum Disorders Awareness Month
National Goat Cheese Month
National Golf Month
National Immunization Awareness Month
National Inventors Month
National Minority Donor Awareness Month
National Panini Month
National Parks Month
National Picnic Month
National Runaway Prevention Month
National Spinal Muscular Atrophy Awareness Month
National Truancy Prevention Month
National Water Quality Month
National Win With Civility Month
National Women's Month
Neurosurgery Outreach Month
Orange and Papaya Month
Peach Month
Psoriasis Awareness Month
Romance Awareness Month
Water Quality Month
What Will Be Your Legacy Month
Observances this Week
Be Kind To Humankind Week,
Last Full Week in August

National Safe at Home Week,
Last Work Week in August
Little League World Series Usually,
11 Days Starting the Third Thursday in August
Historical Events on August 25th
Born on August 25th
Died on August 25th