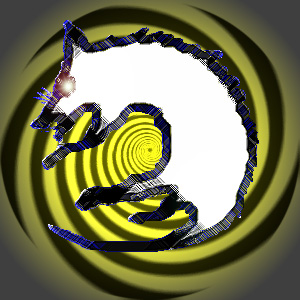 Holidays and Festivals
Independence Day (Panama) * (see below)
Independence Day (Micronesia) * (see below)
Independence Day (Dominica) * (see below)
Culture Day (Japan) * (see below)
Mother's Day (Timor Leste) * CLICK HERE
Housewife's Day
Sandwich Day
Cliché Day
Christian Feast Day of Acepsimas of Hnaita and companions (Greek Orthodox Church)
Christian Feast Day of Hubertus
Christian Feast Day of Malachy O' More
Christian Feast Day of Martin de Porres
Christian Feast Day of Winefride
Independence Day (Panama) a.k.a. Separation Day, celebrates the separation and independence of Panama from Colombia in 1903.
Independence Day (Micronesia), celebrates the independence of the Federated States of Micronesia from the United States in 1986.
Independence Day (Dominica), celebrates the independence of Dominica from the United Kingdom in 1978.
Culture Day (Japan) originally celebrated as Emperor's Birthday until the Meiji Emperor's death in 1912.
Fête de la Topinambour Translation: Jerusalem artichoke Day (French Republican)
The 13th day of the Month of Brumaire in the French Republican Calendar
Toast of The Day
"Twas an evening in November,
As I very well remember.
I was strolling down the street in drunken pride,
But my knees were all aflutter,
So I landed in the gutter,
And a pig came up a lay down by my side.
Yes, I lay there in the gutter
Thinking thoughts I could not utter,
When a colleen passing by did softly say,
'You can tell a man that boozes
By the company he chooses.'
At that the pig got up and walked away!"
- Traditional Irish Poem - Irish Pig
Drink of The Day
Bellini
1 Part Peach Juice
3 Parts Champagne
Pour the Champagne first or it will foam up.
- In honor of Vincenzo Bellini Born November 3rd, 1801
Wine of The Day
Ledson (2009) "Tres Frais"
Style - Chardonnay
Russian River Valley
$40
Beer of The Day
Rich & Dan's Rye IPA
Brewer - Harpoon
Style - Rye IPA
Joke of The Day
Beside a doctor, in what other profession could a guy tell a girl to get undressed and send the bill to her husband.
Quote of The Day
"A recent police study found that you're much more likely to get shot by a fat cop if you run."
- Dennis Miller (November 3rd, 1953), an American stand-up comedian.
Whiskey of The Day
Jefferson's Straight Bourbon Whiskey
Price: $30
November Observances
Adopt A Senior Pet Month
American Diabetes Month
Aviation History Month
Banana Pudding Lovers Month
Beard Month (US)
Celebrate Empty Nester Month
Child Safety Protection Month
Diabetic Eye Disease Month
Epilepsy Awareness Month a.k.a. National Epilepsy Month
Family Stories Month
Final Binary Month (3of 3) (0s and 1s)
Gluten-Free Diet Awareness Month
Greens and Plantains Month
Historic Bridge Awareness Month
I Am So Thankful Month
International Creative Child and Adult Month
International Drum (Percussion) Month
International Microfinance Month
Learn Chinese Month
Lung Cancer Awareness Month
MADD's Tie One On For Safety Holiday Campaign (11/16-12/31)
Military Family Appreciation Month
Moustache Month a.k.a. Movember (Australia)
National AIDS Awareness Month
National Adoption Month a.k.a. National Adoption Awareness Month
National Alzheimer's Disease Month
National American Indian Heritage Month (Also see August)
National COPD Awareness Month
National Family Caregivers Month
National Family Literacy Month
National Georgia Pecan Month
National Home Care & Hospice Month
National Hospice Month
National Impotency Month
National Inspirational Role Models Month
National Life Writing Month
National Long-term Care Awareness Month
National Marrow Awareness Month
National Medical Science Liaison (MSL) Awareness & Appreciation Month
National Model Railroad Month
National Native American Heritage Month
National Novel Writing Month
National PPSI AIDS Awareness Month
National Pancreatic Cancer Awareness Month
National Peanut Butter Lovers Month
National Pet Cancer Awareness Month
National Pomegranate Month
National Roasting Month
National Scholarship Month
National Sleep Comfort Month
Native American Heritage Month (Also see August)
No-shave-ember
PTA Healthy Lifestyles Month
Peanut Butter Lovers' Month
Plum Month
Prematurity Awareness Month
Real Jewelry Month
Spinach Month
Squash Month
Sweet Potato Awareness Month (Also see February)
Vegan Month
Worldwide Bereaved Siblings Month
Observances this Week
Novemberfest, First Week in November
Radiologic Technology Week,
First Week in November
National Animal Shelter Appreciation Week,
First Week in November
Dear Santa Letter Week, First Week in November
National Family Week, First Week in November
National Care Week, First Week in November
National Fig Week, First Week in November
National Patient Accessibility Week, First Week in November
World Communication Week, First Week in November
Chemistry Week, First Week in November
Health Information and Technology Week, First Full Week in November
International Fraud Awareness Week,
First Full Week in November

National Animal Shelter Appreciation Week,
First Full Week in November

National Nurse Practioner's Week,
First Full Week in November

National Rad Tech Week,
First Full Week in November

Give Wildlife A Brake! Week,
First Work Week in November

Intimate Apparel Week,
First Full Work Week in the Months of February, May, August, and November
World Origami Days,
Oct. 24th to Nov. 11th
Historical Events on November 3rd
Born on November 3rd
39 Lucan, Roman poet (Bellum Civile) (d. 65)
1470 Edward V, King of England (Apr 9-Jun 25 1483)
1500 Benvenuto Cellini, Italian artist (d. 1571)
1558 Thomas Kyd, English author (d. 1594)
1560 Annibale Carracci, Italian painter (d. 1609)
1587 Samuel Scheidt, German composer (d. 1654)
1604 Osman II, Ottoman Sultan (1618-22) (d. 1622)
1611 Henry Ireton, English general, MP (Edgehill)
1618 Aurangzeb (Alamgir), Mughal Emperor of India (1658-1707) (d. 1707)
1619 Willem Kalf, Rotterdam Neth, painter (still lifes)
1621 Renatus Rapinus (René Rapin), French jesuit, poet (Hortorum libri IV)
1633 Bernardino Ramazzini, Italian physician (d. 1714)
1656 Georg Reuter, composer
1689 Johann Joseph Ignaz Brentner, composer
1718 John Montague, 4th Earl of Sandwich, inventor (sandwich) (d. 1792)
1736 Christian Brunings, Dutch hydraulic engineer
1749 Daniel Rutherford, Scottish chemist and physician (d. 1819)
1753 August G Meissner, German author
1753 Friedrich Christoph Gebtewitz, composer
1757 Robert Smith, American politician, 2nd Secretary of the Navy and 6th Secretary of State (d. 1842)
1780 Victor-Charles-Paul Dourlen, composer
1781 Johann Ernst Friedrich Wollank, composer
1793 Stephen F(uller) Austin, American pioneer, colonized Texas (d. 1836)
1794 William Cullen Bryant, American poet (Thanatopsis) and journalist (d. 1878)
1798 Mason James Murray, (Confederacy), died in 1871
1799 William Sprague III, American politician (Rhode Island) (d. 1856)
1801 Karl Baedeker, German author and publisher (travel books) (d. 1859)
1801 Vincenzo Bellini, Italian opera composer (La Sonnambula, Norma) (d. 1835)
1815 Adrien Louis Victor Boieldieu, composer
1815 John Mitchel, Irish nationalist (d. 1875)
1816 Calvin Fairbank, American abolitionist minister (d. 1898)
1816 Jubal Anderson Early, Lt General (Confederate Army) (d. 1894)
1816 Jubal Early, American Confederate general (d. 1894)
1818 Gustavus Adolphus DeRussy, Brig Gen (Union volunteers) (d. 1891)
1826 Jasper Adalmorn Maltby, Brigadier General (Union volunteers) (d. 1867)
1830 Esten Cooke, John (Confederate Army) (d. 1886)
1830 Jacob M van Bemmelen, Dutch physicist, chemist
1833 Edward Dorr Tracy, Brigadier General (Confederate Army) (d. 1863)
1844 Mehmed V Reshad, sultan of Turkey (1909-18)
1845 Edward Douglass White, 9th Chief Justice of the United States (d. 1921)
1852 Emperor Meiji, 122nd Emperor of Japan (d. 1912)
1852 Mutsuhito, 122nd emperor of Japan (1867-1912)
1856 Jim McCormick, American baseball player (d. 1918)
1857 Michail V Alekseyev, Imperial Russian general, WW I Chief of Staff (d. 1918)
1861 Johann Peter Kirsch, Luxembourg church historian/archaeologist
1862 Henry George, Jr., American politician (d. 1916)
1863 Alfred Perot, French physicist (d. 1925)
1863 Eugene Samuel-Holeman, composer
1867 Siegfried Garibaldi Kallenberg, composer
1871 Albert Goldthorpe, English rugby league footballer (d. 1943)
1872 Paul Panzer, actor (Cat's Paw, Mildred Pierce, Hotel Berlin)
1875 Emils Darzins, composer
1876 Stephen Peter Alencastre, Roman Catholic prelate (d. 1940)
1877 Carlos Ibáñez del Campo, Chilean president. (d. 1960)
1879 Vilhjalmur Stefansson, Canada, Arctic explorer/ethnologist
1880 Edmond Barrett, heavyweight wrestler (Olympic-bronze-1908)
1880 Raffaele Casimiro Casimiri, composer
1883 Enny Vrede (Maria M Muller), Dutch actress, wife of Eduard Verkade
1884 Apie (Adrian P) Prince, Dutch author (Me Own Way)
1887 Samuil Marshak, Russian writer, translator and children's poet (d. 1964)
1888 William Charles Denis Browne, composer
1889 Heinrich Campendonk, German painter/wood carver/glazer
1890 Eustaquio van Lieshout, Dutch priest (d. 1943)
1893 Edward Adelbert Doisy, American biochemist, recipient of the Nobel Prize in Physiology or Medicine (d. 1986)
1893 R Lindley Murray, tennis champ (US Open-1918)
1895 Olga Nikolaevna, Grand Duchess of Russia (d. 1918)
1896 Gustaf Tenggren, Swedish illustrator (d. 1970)
1897 Karel Salmon, composer
1899 Gleb Wataghin, Ukrainian-Italian physicist (d. 1986)
1899 Rezso Seress, Hungarian singer songwriter (d. 1968)
1900 Adolf Dassler, German sporting goods executive, founder (Adidas) (d. 1978)
1900 Roger Blunt, New Zealand cricketer
1901 Andre Malraux (Berger), French writer, art historian (L'Espoir) (d. 1976)
1901 Leopold III (Filip von Saksen-Coburg), King of the Belgiam (from 1934, abdicated 1951) (d. 1983)
1903 Walker Evans, American photographer (Fortune Magazine) (d. 1975)
1904 Gideon Fagan, composer
1904 Janis Kalnins, composer
1905 Lois Mailou Jones, US painter (Peasants on Parade)
1905 William Donald Campbell, diarist, ornithologist
1907 James Geoffrey Cutcliffe Hepburn, tap-dancer/socialist
1907 Joe Turner, US jazz pianist
1908 Bronko Nagurski, American football player, NFL fullback (Chicago Bears) (d. 1990)
1909 James "Scotty" Barrett Reston, Scottish-American journalist (NY Times) (d. 1995)
1909 James Reston, journalist
1910 Richard Hurndall, British actor (d. 1984)
1911 Vladimir Ussachevsky, Hailar Manchuria, composer (Creation)
1912 Alfredo Stroessner, Dictator of Paraguay (1954-89) (d. 2006)
1914 Hallgrimur Helgason, composer
1915 Hal Jackson, American radio personality
1918 Bob Feller, American baseball player, pitcher, 3 no-hitters (Cleveland Indians)
1918 Dean Riesner, American film and television writer (d. 2002)
1918 Elizabeth P. Hoisington, American Brigadier General (d. 2007)
1918 Russell B. Long, American politician (Sen-D-LA, 1948-86) (d. 2003)
1919 Bert Freed, NYC, actor (Rufe-Shane)
1919 Jesús Blasco, Spanish comic book author (d. 1995)
1920 Oodgeroo Noonuccal, Australian writer (d. 1993)
1921 Charles Bronson, American actor (Magnificent Seven, Death Wish, Dirty Dozen) (d. 2003)
1922 Earl of Lonsdale, English large landowner, multi-millionaire
1923 Tomás Ó Fiaich, Northern Irish Cardinal (d. 1990)
1923 Yamaguchi Hitomi, Japanese novelist and essayst (d. 1995)
1924 Samuel Ruiz García, Mexican Roman Catholic bishop
1924 Shirley Chisholm, American First black congresswoman (D-Rep-NY), presidential candidate
1925 Dieter Wellershoff, German author (Minotaur)
1926 Maurice Couture, French-Canadian Roman Catholic archbishop
1926 Valdas Adamkus, President of the Republic of Lithuania
1927 Andy Williams, Wall Lake, Iowa, singer/actor (Andy Williams Show, "Butterfly") (d. 2012)
1927 Zbigniew Cybulski, Pniarz Poland, actor (See You Tommorrow)
1928 Goseki Kojima, Japanese manga artist (d. 2000)
1928 Osamu Tezuka, Japanese manga artist (d. 1989)
1930 Brian Robinson, British cyclist
1930 D. James Kennedy, American theologian (d. 2007)
1930 Frits Staal, Dutch-American scholar
1930 Ken Berry, Moline Ill, actor (F Troop, Mayberry RFD, Mama's Family )
1930 Lois Smith, American actress (Twister, Reckless, Reuben Reuben)
1930 Peggy McCay, American actress
1930 Philip M Crane, (Rep-R-IL, 1969)
1930 Tsutomu Seki, Japanese astronomer
1930 William H Dana, pilot (X-15)
1931 Michael Fu Tieshan, Chinese bishop (d. 2007)
1931 Monica Vitti (Ceciarelli), Italian actress (Tigers in Lipstick)
1931 Yon Hyong-muk, North Korean politician (d. 2005)
1932 Thomas J Manton, (Rep-D-NY, 1985)
1933 Amartya Sen, Indian economist (welfare economics and social choice theory), Nobel Prize laureate
1933 Aneta Corsaut, American actress (Helen Crump-Andy Griffith, The Blob) (d. 1995)
1933 Jeremy Brett, English actor (Adventures of Sherlock Holmes, Freddie-My Fair Lady) (d. 1995)
1933 John Barry, English composer
1933 Ken Berry, American actor (The Cat from Outer Space)
1933 Louis W Sullivan, US Sec of Health & Human Services (1989)
1933 Michael S Dukakis, American politician (Gov-D-Mass) Presidential Candidate (1988)
1934 Derek Richardson, English cricketer
1934 Hans Janmaat, Dutch MP (CD)/(fascist)
1934 Ruma Guha Thakurta, Indian singer, actress, dancer, founder (Calcutta Youth Choir)
1936 Roy Emerson, Australia, tennis player (Wimbledon-1964, 65, US Open-61)
1937 Lynn Woolsey, (Rep-D-California)
1937 Paula Wayne, Hobart Oklahoma, vocalist (Everything's Great)
1938 Akira Kobayashi, Japanese singer
1938 Jean Rollin, French director and screenwriter
1938 Martin Dunwoody, British mathematician
1938 Pupi Avati, Bologna Italy, director (Festival, Bix, Impiegati)
1938 Takao Saito, Japanese mangaka
1939 Terrence McNally, St Petersburg Fla, playwright (Bad Habits)
1940 Dieter Acker, composer
1941 Brian Poole, Essex England, vocalist (Brian Poole & The Tremeloes)
1943 Bert Jansch, Scottish folk musician
1945 Gerd Müller, German footballer
1945 J. D. Souther, American country-rock singer
1945 Ken Holtzman, American baseball pitcher and manager
1946 Nick Simper, rocker (Deep Purple)
1946 Tom Savini, American actor (Sex Machine- From Dusk till Dawn, The Perks of Being a Wallflower)
1946 Tommy Dee, Musician
1946 Wataru Takeshita, Japanese politician
1947 Mazie Hirono, American politician
1948 Helmut Koinigg, Austrian racing driver (d. 1974)
1948 Lulu, Scottish singer and actress (To Sir With Love)
1948 Rick Kreuger, American baseball player
1948 Takashi Kawamura, Japanese politician
1948 Tom Shales, TV critic (Washington Post)
1949 Anna Wintour, English-born American magazine editor
1949 Larry Holmes, American boxer, heavyweight champ (1978-85)
1949 Michael Evans, American actor (Lionel-All in the Family) (d. 2006)
1949 Roswitha Krause, USSR, 4 X 100m swimmer (Olympic-silver-1968)
1950 Joe Queenan, American writer
1950 Massimo Mongai, Italian writer
1951 Azmat Rana, cricketer (one Test for Pakistan against Australia 1980)
1951 Dwight Evans, American baseball player
1951 Ed Murawinski, American cartoonist, New York Daily News
1952 David Ho, Taiwanese-American AIDS researcher
1952 Felix R de Rooy, Curacaos poet/sculptor
1952 Jim Cummings, American voice actor (Shrek)
1952 Kate Capshaw (Nail), American actress (Little Sex, Dreamscape)
1952 Roseanne Barr (Arnold), American actress and comedian (Roseanne)
1953 Dennis Miller, American comedian, TV host (SNL, Dennis Miller Show)
1953 Helios Creed, American musician (Chrome)
1953 Kate Capshaw, American actress (Indiana Jones and the Temple of Doom)
1953 Kathy Kinney, actress (Mimi-Drew Carey Show)
1953 Larry Herndon, American baseball player
1954 Adam Ant (Stuart Goddard), English punk singer (If I Strip For You)
1954 Godzilla, Japanese monster (Godzilla)
1954 Kevin P Chilton, LA California, Lt Col USAF/Astronaut (STS 49, 59, 76)
1955 Phil Simms, American football player, NFL quarterback (NY Giants, Superbowl 1986)
1955 Teresa De Sio, Italian singer-songwriter
1956 Gary Ross, American film director and writer (The Hunger Games)
1956 Kevin Murphy, American actor and puppeteer
1957 Dolph Lundgren, Swedish actor (Universal Soldier, The Expendables)
1958 Andrew Mapple, US water skier
1958 Sue Daniels, Adelaide Australia, golfer (1983 Victorian Amateur Champ)
1959 Dolph Lundgren, Stockholm Sweden, actor (Rocky IV) [or Oct 17]
1959 Hal Hartley, American film director and writer
1959 Timothy Patrick Murphy, American actor (Dallas, Glitter)
1960 James Prime, British rock keyboardist (Deacon Blue-Pay Day)
1960 Karch Kiraly, American volleyball player (Oly-2 gold-1984, 88)
1960 Marcel "Baaf" Stavenuiter, Dutch drummer (Bob Color)
1960 Sharon Monplaisir, American fencer, epee (Olympics-96)
1960 (Charles) Karch Kiraly, American volleyballer (Oly-3 g-84, 88, 96)
1961 David AC viscount Linley, son of English princess Margaret, mystic
1961 Kari Michaelsen, NYC, actress (Katie-Gimme a Break)
1962 Gabe Newell, co-founder of Valve Corporation
1962 Jacqui Smith, UK Member of Parliament and Home Secretary
1962 Kimberly Evenson, German playmate (September, 1984)
1962 Kym Hampton, WNBA forward (NY Liberty)
1962 Marilyn, rocker (You Don't Love Me)
1963 Howard Ballard, NFL tackle (Seattle Seahawks)
1963 Ian Wright, English footballer
1963 Shigeaki Hattori, Japanese racing driver
1963 Stephen Corkin, Auckland NZ, judoka (Olympics-96)
1964 Brian Young, cricketer (NZ Test opening batsman)
1964 Paprika Steen, Danish actress
1965 John Feskens, Dutch soccer player (Willem II)
1965 Maty Monforth, TV host (Mike & Maty)
1965 Michael Paul Springer, SF CA, PGA golfer (1994 Greater Milwaukee)
1966 Joe Hachem, Lebanese-born Australian poker player
1966 Todd Reynolds, Norwalk Conn, pairs skaters (Olympics-1994)
1966 Tracey Fuchs, Centereach NY, field hockey midfielder (Olympics-88, 96)
1967 John Tomac, American cyclist
1967 Mike O'Neill, Canadian hockey player
1967 Rob Cowie, Toronto, NHL defenseman (LA Kings)
1967 Steven Wilson, English musician (Porcupine Tree)
1968 Antonio Pettigrew, Macon Ga, 400m (Olympics-96)
1968 Debbie Rochon, Vancouver BC, actress (Tromeo & Juliet)
1968 Lee Germon, cricketer (NZ keeper & captain 1995)
1968 Paul Quantrill, Canadian baseball player, pitcher (Toronto Blue Jays)
1969 Jim Mckenzie, Gull Lake, NHL left wing (Winnipeg Jets)
1969 Leslie Shepherd, NFL wide receiver (Washington Redskins)
1969 Robert Miles, Swiss record producer, composer and musician (trance and ambient music).
1969 Tommy Tiernan, Irish comedian
1970 Doug Zmolek, Rochester, NHL defenseman (LA Kings)
1971 Bob Kronenberg, WLAF center (Rhein Fire)
1971 Colbie Bell, Edmonton Alberta, 100kg Greco Roman wrestler (Oly-96)
1971 Darrin Hancock, NBA guard/forward (Charlotte Hornets)
1971 Diego Alessi, Italian race car driver
1971 Dwight Yorke, Trinidad and Tabago Footballer
1971 Dylan Moran, Irish comedian and Actor (Shaun of the Dead)
1971 Joan Kenmore, actress (Wizard of Oz)
1971 Matthew Lawton, Gulfport MS, outfielder (Minnesota Twins)
1971 Tricia Carolyn Nosko, Miss USA-Indiana (1997)
1971 William Strong, NFL cornerback (NO Saints)
1972 Chris Shelling, NFL cornerback (Cin Bengals)
1972 Verl Mitchell, NFL guard (Atlanta Falcons)
1973 Ben Fogle, TV personality, writer and broadcaster
1973 Derrick Alexander, NFL defensive end (Minnesota Vikings)
1973 Kirk Jones (Sticky Fingaz), American musician
1973 Mick Thomson, American guitarist (Slipknot)
1973 Nemone, British athlete and broadcaster
1974 Sonali Kulkarni, Indian actress
1974 Tariq Abdul-Wahad, French basketball player, NBA forward (Sacramento Kings)
1975 Darren Sharper, American football player, NFL defensive back (Green Bay Packers-Superbowl 31)
1976 Guillermo Franco, Argentine-Mexican footballer
1976 Jake Shimabukuro, American ukulele player
1976 Toko Aoyama, Japanese voice actress
1977 Aria Giovanni, American model
1978 Hiroko Sakai, Japanese softball player
1978 Julia Taylor, European pornographic actress
1978 Koshiro Take, Japanese jockey
1979 Beau McDonald, Australian Rules Footballer
1979 Jamie Duffney, Miss Minnesota Teen USA (1997)
1979 Pablo Aimar, Argentine footballer
1979 Tim McIlrath, American musician (Rise Against)
1981 Sten Pentus, Estonian racing car driver
1982 Evgeny Plushenko, Russian figure skater
1983 Julie Marie Berman, American actress
1983 Suzane von Richthofen, Brazilian murderess
1984 Christian Bakkerud, Danish racing driver
1984 Ryo Nishikido, Japanese idol (NEWS, Kanjani Eight)
1985 Tyler Hansbrough, American basketball player
1986 Antonia Thomas, Actress (Misfits)
1986 Heo Young Saeng, Korean singer (SS501)
1987 Colin Kaepernick, American football player
1987 Elizabeth A. Smart, American abductee and activist
1987 Felix Schütz, German ice hockey player
1987 Gemma Ward, Australian model and actress (Pirates of the Caribbean: On Stranger Tides)
1988 Angus McLaren, Australian Actor
1989 Paula DeAnda, American singer
1990 Ellyse Perry, Australian footballer and cricketer
1991 Laron Wise, Actor (Rise of the Living Dead: Chapter One)
1991 Martin Bell, Actor (Neds)
1993 Isabella Grasso, Actress (Flight)
1994 Bo Mitchell, Actor (Chapter 3)
1994 Mariah I. Wilson, Actress (Dreamgirls)
1995 Kendall Jenner, daughter of Bruce Jenner, step sister of Kim Kardashian
1996 Aria Wallace, Actress (The Perfect Man)
1999 Niko Baur, Actor (Charity Case)
Died on November 3rd