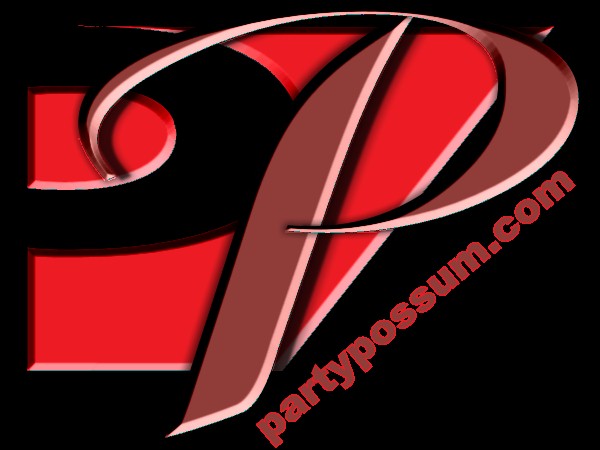 Holidays and Festivals
Abolition Day (Guadeloupe, Saint Barthélemy, Saint Martin)
Children's Day (Ngeria)
Mother's Day (Bolivia) Día de la Madre
Sun Screen Day
Body Painting Arts Festival
Meryl Streep Day
Feast day of Austine of Canterbury (Christian Church)
Feast day of Saint Julius the Veteran (Christian Church)
Feast day of Pope John I (Christian Church)
Feast day of Hildebert (Christian Church)
Feast day of Bruno, Bishop of Würzburg (Christian Church)
Feast day of Eutropius (Christian Church)
* Primavera Sound Festival Barcelona, Spain, Europe May 27 – 29 (1of3) (2010)
Fête de la Martagon Translation: Martagon lily Day (French Republican)
The Eighth day of the Month of Prairial in the French Republican Calendar
Toast of The Day
"Here's to the Army and the Navy,
And to the battles they've won.
Here's to America's colors,
The colors that never run."
- Happy Memorial Day (USA) (2013)
Drink of The Day
Sex on the Beach 2
1 Part Vodka
1 Part Peach Schnapps
1 Part Orange Juice
1 Part Pineapple Juice
Float Chambourd
Shake together with ice and are serve in a highball glass.
- Note: Mix in smaller amounts to be served as a shooter.
- See 5/18 for Sex on the Beach 1
Wine of The Day
Three Coins (2008) Betsy's Vineyard
Style - Viognier
Sonoma County
$30
Beer of The Day
Samuel Adams New World Triple
Brewer - Boston Beer Co. Boston, MA
Style - Belgian-Style Tripel
Joke of The Day
Bubba Joe's first military assignment was to a military induction center, and, because he was a good talker, they assigned him the duty of advising new recruits about the government benefits, especially the GI insurance to which they were entitled.
Before long the Captain in charge of the induction center began noticing that Bubba was getting a 99 percent sign-up for the top GI insurance.
This was odd, because it would cost these poor inductees nearly $30.00 per month more for their higher coverage than what the government was already granting.
The Captain decided that he would sit in the back of the room and observe Bubba's sales pitch. Bubba Joe stood up before his latest group of inductees and stated, "If you have the normal GI insurance and go to Iraq and are killed, the government pays your beneficiary $6,000."
"If you take out the supplemental GI insurance, which will cost you an additional $30.00 per month, the government pays your beneficiary $200,000."
"Now," Bubba concluded, "which bunch do you think they're gonna send into combat first?"
-In Celebration of Memorial Day (2013)
Quote of The Day
"A meal without wine is like a day without sunshine, except that on a day without sunshine you can still get drunk."
- Lee Entrekin
"You know those guys who say, "Danger is my middle name?" I bet if you looked on their driver's license, it would probably say "Melvin" or something."
- Lee Entrekin
May Observances
ALS (Amyotrophic Lateral Sclerosis or Lou Gehrig's Disease) Awareness Month
APS (Antiphospholipid Antibody Syndrome) Awareness Month
American Wetlands Month
Arthritis Awareness Month
Asian American and Pacific Islander Heritage Month
Awareness of Medical Orphans Month
Bicycle Safety Month
Borderline Personality Disorder Month
Brain Tumor Awareness Month
Carrots and Cauliflower Month
Celiac Awareness Month
Clean Air Month
Community Living Month (Ontario, Canada)
Creative Beginnings Month
Date Your Mate Month
EcoDriving Month
Family Wellness Month
Fibromyalgia Education and Awareness Month
Freedom Shrine Month
Gardening for Wildlife Month
Get Caught Reading Month
Gifts From The Garden Month
Go Fetch! Food Drive for Homeless Animals Month
Good Car-Keeping Month, Natl
Grapefruit and Kiwi Month
Haitian Heritage Month
Heal the Children Month
Healthy Vision Month
High Blood Pressure Education Mont
Huntington's Disease Awareness Month
Internal Audit Awareness Month, Intl
International Audit Month
International Business Image Improvement Month
International Civility Awareness Month
International Multiple Sclerosis Month
International Victorious Woman Month
Jewish-American Heritage Month
Latino Books Month
(World) Lyme Disease Awareness Month
Melanoma and Skin Cancer Detection and Prevention Month
National Allergy and Asthma Awareness Month
National Arthritis Month
National Barbecue Month
National Better Hearing and Speach Month
National Bike Month
National Blood Pressure Month
National Cancer Research Month
National Correct Posture Month
National Egg Month
National Electric Safety Month
National Family Month (5/12 to 6/16)
National Foster Care Month
National Good Car Keeping Month
National Hamburger Month
National Hepatitis Awareness Month
National Inventors Month
National Lupus Awareness Month
National Meditation Month
National Mediterranean Diet Month
National Mental Health Month
National Military Appreciation Month
National Motorcycle Safety Month
National Moving Month
National Neurofibromatosis (NF) Awareness Month
National Older Americans Month
National Osteoporosis Awareness and Prevention Month
National Photo Month
National Photograph Month
National Physical Fitness and Sports Month
National Physiotherapy Month
National Prepare To Buy a Home Month
National Preservation Month
National Recommitment Month
National Salad Month
National Salsa (Food) Month
National Smile Month
National Stroke Awareness Month
National Sweet Vidalia Onions Month
National Teen Self-Esteem Month
National Tuberous Sclerosis Month
National Vinegar Month
National Week of The Ocean Festival Sea-son Thursday before the Second Saturday in March through Second Saturday in June
National Youth Traffic Safety Month
Personal History Month
Potatoes and Limes Month
Prader-Willi Syndrome Awareness Month
Preeclampsia Awareness Month
Prepare Tomorrow's Parents Month (5/12-6/16)
REACT Month
Revise Your Work Schedule Month
Skin Cancer Awareness Month
Strike Out Strokes Month
Sweet Vidalia Month, Natl
Tay-Sachs and Canavan Diseases Awareness Month
Teen CEO Month
Teen Self Esteem Month
Tennis Month
Tourette Syndrome Awareness Month (5/15 - 6/15)
Toxic Encephalopathy and Chemical Injury Awareness Month
Ultra-violet Awareness Month
Women's Health Care Month
Young Achiever Month
Young Achievers of Tomorrow Month
Observances this Week
Click It or Ticket Mobilization Week,
Last Week in May

Week of Solidarity With The People of Non-Self-Governing Territories,
Last Week of May

Hurricane Preparedness Week,
Week Beginning the Last Sunday in May
Historical Events on May 27th
Born on May 27th
Died on May 27th