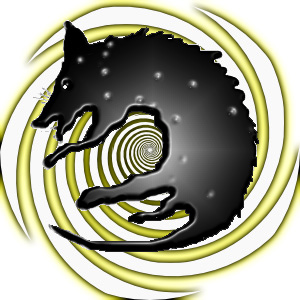 Holidays and Festivals
Independence Day (Czech Republic) * (see below)
Day of the Establishment ... (Slovakia) * (see below)
Ohi (No) Day (Greece and Cyprus) * (see below)
Gifu Prefecture (Japan) * (see below)
Flag Day (Taiwan) * CLICK HERE
St. Jude's Day
Eight-Hour Demonstration Day (Historically) (New Zealand 1890) Original
Day of International Concern About Young People and Gun Violence
Plush Animal Lover's Day
National Chocolates Day
Christian feast day of Lord of Miracles (Peruvian Catholic festivity)
Christian feast day of Abdias of Babylon
Christian feast day of Abgar V of Edessa
Christian feast day of St. Eadsin
Christian feast day of St. Fidelis of Como
Christian feast day of Saint Faro
Christian feast day of Saint Godwin
Christian feast day of Saint Job of Pochayiv
Christian feast day of Saint Jude (a.k.a Saint Thaddaeus or "of James")
Christian feast day of St. Simon the Zealot (erroneously a.k.a. "the Canaanite")
* Independence Day (Czech Republic) celebrating independence from from Austria-Hungary in 1918
* Day of the Establishment of an Independent Czecho-Slovak State (Slovakia) celebrating independence from Austria-Hungary in 1918.
* Ohi (No) Day (Greece and Cyprus) marking the refusal of Greece to submit to Italy and the Axis Powers in 1940
* Gifu Prefecture (Japan) Prefectural Earthquake Disaster Prevention Day
Fête de la Figue Translation: Common Fig Day (French Republican)
The Seventh day of the Month of Brumaire in the French Republican Calendar
Toast of The Day
"Mother's in the kitchen washing out the jugs,
Sister's in the pantry bottling the suds,
Father's in the cellar mixing up the hops'
Johnny's on the front porch watching for the cops."
- Prohibition song. In rememberence of The "Volstead Act", the popular name for the National Prohibition Act, passed through Congress over President Woodrow Wilson's veto on October 28, 1919, and established the legal definition of intoxicating liquor, as well as penalties for producing it.
Drink of The Day
B-51
1 Part Kahlua
1 Part Bailey's
1 Part 151
Straight up and warm
- The B-51 was First Flown on October 28th 1949.
Wine of The Day
Black Zeppelin (2009) Petite Sirah
Style - Petite Sirah
Monterey
$50
Beer of The Day
- Eastern Hemisphere -
Pilsner Urquell
Brewer - Plzensky Prazdroj
Style - Czech Pilsener
- Independent Czechoslovak State Day
- Western Hemisphere -
Spetsnaz Stout
Brewer - The Grumpy Troll Brewery, Restaurant & Pizzeria Mount Horeb, WI, USA
Style - Stout
Joke of The Day
Every day, A man jogged past a prostitute standing on the same street corner. He learned to brace himself as he approached her for what she always yelled.
"One hundred and fifty dollars!" she'd shout from the curb.
"No! Five dollars!" He would yell back, just to shut her up.
This ritual between him and the prostitute became a daily occurrence.
He'd run by and she'd yell, "One hundred and Fifty dollars!"
He'd yell back, "Five dollars!"
One day, his wife decided accompany him on his jog.
As the jogging couple neared the working woman's street corner,
The man realised she'd bark her $150 offer and his wife would wonder what he'd really been doing on all his past outings.
He figured he'd better have a good explanation for his Wife.
As they jogged into the turn that would take them past the corner, he became even more apprehensive than usual.
Sure enough, there was the prostitute. He tried to avoid the prostitute's eyes as she watched the pair jogging past.
Then, from her corner, she yelled:
"See what you get for five dollars, you cheap bastard!"
Quote of The Day
"A fine beer may be judged with only one sip, but it's better to be thoroughly sure."
- Czech Proverb - Happy Independent Czechoslovak State Day!
Whisky of The Day
Four Roses Single Barrel Barrel Strength Kentucky Straight Bourbon Whiskey
Price: $55
October Observances
Adopt A Shelter Dog Month
American Cheese Month
American Pharmacist Month
Antidepressant Death Awareness Month
Apple Jack Month
Apple Month
Awareness Month
Bat Appreciation Month
Breast Cancer Awareness Month
Caffeine Addiction Recovery Month
Celebrate Sun Dried Tomatoes Month
Celebrating The Bilingual Child Month
Celiac Disease Awareness Month
Children's Magazine Month
Christmas Seal Campaign (10/1-12/31)
Church Library Month
Church Safety and Security Month
Class Reunion Month
Clergy Appreciation Month
Co-op Awareness Month
Computer Learning Month
Cookie Month
Cut Out Dissection Month
Diversity Awareness Month
Down Syndrome Awareness Month
Dyslexia Awareness Month
Eat Better, Eat Together Month
Eat Country Ham Month
Emotional Intelligence Awareness Month
Emotional Wellness Month
Employee Ownership Month
Energy Management is a Family Affair, Improve Your Home Month (10/1-3/31)
Fair Trade Month
Feral Hog Month or Hog Out Month
Financial Planning Month
Gay and Lesbian History Month
German-American Heritage Month
Global Diversity Awareness Month
Go Hog Wild, Eat Country Ham Month
Halloween Safety Month
Head Start Awareness Month
Health Literacy Month
Home Eye Safety Month
Intergeneration Month
International Augmentative & Alternative Communication (AAC) Awareness Month
International Drum Month
International Starman Month
International Strategic Planning Month
International Walk To School Month
Italian-American Heritage Month
LGBT History Month
Long Term Care Planning Month
Lupus Awareness Month
Month of Free Thought
National "Gain The Inside Advantage" Month
National AIDS Awareness Month
National Animal Safety and Protection Month
National Arts & Humanities Month
National Audiology Awareness Month
National Bake and Decorate Month
National Book Month
National Bullying Prevention Awareness Month
National Canine Good Health Month
National Caramel Month
National Chili Month
National Chiropractic Month
National Communicate with Your Kid Month
National Construction Toy Month
National Cookbook Month
National Crime Prevention Month
National Critical Illness Awareness Month
National Cyber Security Awareness Month
National Dental Hygiene Month
National Depression Education & Awareness Month
National Diabetes Month
National Disability Employment Awareness Month
National Domestic Violence Awareness Month
National Down Syndrome Month
National Ergonomics Month
National Family Sexuality Education Month
National Field Trip Month
National Gain the Inside Advantage Month
National Go On A Field Trip Month
National Kitchen & Bath Month
National Liver Awareness Month
National Medical Librarian Month
National Orthodontic Health Month
National Physical Therapy Month
National Pizza Month
National Popcorn Popping Month
National Pregnancy and Infant Loss Awareness Month
National Protect Your Hearing Month
National RSV Awareness Month
National Reading Group Month
National Roller Skating Month
National Sarcastic Awareness Month
National Seafood Month
National Spina Bifida Awareness Month
National Stamp Collecting Month
National Sudden Infant Death Syndrome (SIDS) Awareness Month
National Toilet Tank Repair Month
National Vegetarian Month
National Window Covering Safety Month
National Work and Family Month
Organize Your Medical Information Month
Pear and Pineapple Month
Photographer Appreciation Month
Polish American Heritage Month
Positive Attitude Month
Raptor Month
Rett Syndrome Awareness Month
Rhizomes and Persimmons Month
Rhubarb Month
Right Brainers Rule! Month
Sausage Month
Second Binary Month (2of 3) (0s and 1s)
Self-Promotion Month
Spinach Lovers Month
Squirrel Awareness Month (Different Than Squirrel Appreciation Day in January)
Tackling Hunger Month
Talk About Prescriptions Month
Wishbones for Pets Month (10/15 - 11/30)
Women's Small Business Month
Workplace Politics Awareness Month
World Blindness Awareness Month
World Menopause Month
Observances this Week
Disarmament Week,
October 24th to 30th

Peace, Friendship and Good Will Week,
October 24th to 30th

World Origami Days,
Oct. 24th to Nov. 11th

Shocktober A.K.A. Shocktoberfest,
Last Week of October

Devil Days,
Last Week of October

International Horror Festivals,
Last Week of October

Prescription Errors Education & Awareness Week,
Last Week in October

International Magic Week,
Last Week in October

Kids Care Week,
Week of October 27th, Monday to Sunday

Red Ribbon Week (Drug Prevention), Last Week of October
Give Wildlife a Brake! Week,
Week Before Daylight Savings Day
Historical Events on October 28th
Born on October 28th
1017 Henry III, Roman Catholic German emperor (1046-56)
1466 Desiderius Erasmus, Holland, humanist and theologian (The Praise of Folly), (d. 1536)
1510 Francis Borgia, Spanish duke and Jesuit priest (d. 1572)
1585 Cornelius Otto Jansen, Dutch bishop, Roman Catholic reform leader (d. 1638)
1667 Maria Anna of Neuburg, second wife of Charles II of Spain (d. 1740)
1689 Michel Mathieu, composer
1691 Peder Tordenskjold, Norwegian naval hero (d. 1720)
1697 Canaletto, Italian artist (d. 1768)
1703 Antoine Deparcieux, French mathematician (d. 1768)
1718 Ignacije Szentmartony, Croatian Jesuit missionary (d. 1793)
1733 Ignaz Franz von Beecke, composer
1767 Marie Sophie of Hesse-Kassel (or Hesse-Cassel), queen of Denmark and Norway (d. 1852)
1789 Johann Schneider, composer
1793 Eliphalet Remington, American firearms manufacturer (d. 1861)
1795 Leonardus A Lightenvelt, minister of RC Worship (1848-1853)
1798 Henri-Jerome Bertini, composer
1801 Karl Georg Lickl, composer
1804 Pierre François Verhulst, Belgian mathematician (logistic curve) (d. 1849)
1805 John Thomson, composer
1810 Adley Hogan Gladden, Brigadier General (Confederate Army) (d. 1862)
1818 Ivan Turgenev, Russian novelist, poet, playwright (Fathers & Sons) (d. 1883)
1834 Dudley McIver DuBose, Brigadier General (Confederate Army) (d. 1883)
1837 Tokugawa Yoshinobu, Japan's last shogun (d. 1913)
1839 Edward P. Allen, United States congressman from Michigan (d. 1909)
1842 Anna Elizabeth Dickinson, orator (Joan of Arc of the Civil War)
1842 Charles Boissevain, editor Dutch Algemeen Handelsblad (1885-1908)
1845 Zygmunt Florenty Wróblewski, Polish physicist (d. 1888)
1846 Auguste Escoffier, king of chefs & chef of kings
1846 Georges Auguste Escoffier, French chef (d. 1935)
1854 Jean-Marie Guyau, French philosopher and poet (d. 1888)
1855 Ivan V Mitshurin, Russian botanist (new types of fruit)
1856 Franz Xavier Arens, composer
1864 Adolfo Camarillo, prominent land owner, horse breeder, and rancher (d. 1958)
1875 Gilbert Hovey Grosvenor, American geographer and editor (d. 1966)
1876 Albert E Michotte van den Berck, Belgian psychologist
1877 Joe Adams, American baseball player (d. 1952)
1879 Channing H. Cox, 49th Governor of Massachusetts (d. 1968)
1879 Conrado del Campo y Zabaleta, composer
1881 Bruno Söderström, Swedish athlete (d. 1969)
1881 Vin Coutie, Australian footballer
1884 Miloje Milojevic, composer
1884 William Douglas Cook, founder of Eastwoodhill Arboretum and Pukeiti, (New Zealand) (d. 1967)
1885 V Chlebnikov, writer
1885 Velimir Khlebnikov, Russian poet (d. 1922)
1886 Grigory K Ordzhonikidze (Sergo), Russian revolutionary politician
1889 Juliette Béliveau, Quebec comedian (d. 1975)
1890 Andres Isasi, composer
1891 Ormer Locklear, American movie stunt pilot (d. 1920)
1892 Dink Johnson, American musician (d. 1954)
1892 Eduard J Dijksterhuis, Dutch mathematician/historian (Fall & Throw)
1892 Ludwig Strauss, German/Israeli writer (Night Watch)
1893 Christopher K Ingold, English chemist
1893 Otto E Huiswoud (Frank Billings), editor-in-chief (Negro Worker)
1896 Howard Hanson, American composer, conductor (Nordic) (d. 1981)
1897 Edith Head, American costume designer (d. 1981)
1897 Hans Speidel, nazi chief-staff/NATO-supreme commander
1901 Eileen Shanahan, Irish Poet (d. 1979)
1902 Elsa Lanchester, British actress (Bride of Frankenstien, Mary Poppins) (d. 1986)
1903 Evelyn A Waugh, London, author (Brideshead Revisited, Scoop)
1903 Evelyn Waugh, English writer (d. 1966)
1904 Louis de Meester, composer
1905 Harry Broadhurst, airman
1907 Edith Head, fashion designer (MGM)
1907 John Harold Hewitt, Northern Irish poet (d. 1987)
1907 Lew Parker, actor (Lou Marie-That Girl)
1908 Arturo Frondizi, President of Argentina (d. 1995)
1909 Adolfs Skulte, composer
1909 Claude Bourdet, human rights activist/journalist
1909 Francis Bacon, Irish painter (Study for a Pope) (d. 1992)
1910 Arthur Altman, songwriter
1910 Marie Dollinger, Germany, dropped bataan in 1936 Olympic sprint
1912 Richard Doll, English epidemiologist (d. 2005)
1913 Douglas Seale, English actor (d. 1999)
1913 Peter Glenville, actor, stage-screen director (Hotel Paradiso, Becket)
1914 Glenn Robert Davis, U.S. Congressman (d. 1988)
1914 Jonas Salk, American biologist, physician, medical reseacher (polio vaccine) (d. 1995)
1914 Richard Lawrence Millington Synge, British bio-chemist (Nobel laureate 1952) (d. 1994)
1915 Dody Goodman, Columbus Ohio, comedienne (Mary Hartman!, Max Duggan)
1915 Richard Michael Fraser, political Administrator
1916 Jessie Kesson, author
1917 Jack Soo, American actor (d. 1979)
1918 Harold Sheperdson, soccer trainer
1919 Bernhard Wicki, St Polten Austria, director/actor (Crime & Passion)
1921 Peggy Kirk Bell, LPGA golfer
1922 Butch van Breda Kolff, American basketball coach (d. 2007)
1922 Gershon Kingsley, German composer
1922 Simon Muzenda, Zimbabwe politician (d. 2003)
1924 Alfonso Montalva Montecino, composer
1924 Antonio Creus, Spanish racecar driver (d. 1996)
1925 Ian Hamilton Finlay, Scottish poet, writer, artist and gardener (d. 2006)
1925 Leonard Starr, comic strip cartoonist (Little Orphan Annie)
1925 Wim Keja, Dutch MP (VVD)
1926 Bowie Kuhn, American Commissioner of Baseball (1969-1984) (d. 2007)
1927 Dame Cleo Laine, British singer (Flesh to a Tiger), actress
1928 Ion Mihai Pacepa, Romanian general
1928 Iry LeJeune, Cajun musician (d. 1955)
1928 Wim van Heumen, coach of Dutch field hockey team
1929 First child born in aircraft, Miami, Florida
1929 Joan Plowright, British actress (Brimstone & Treacle, 101 Dalmations)
1929 John Hollander, American poet
1929 Marcel Bozzuffi, French actor (d. 1988)
1929 Narotam Puna, cricketer (Bombay NZ off-spinner v England 1966)
1930 Bernie Ecclestone, English motorsports impresario (F1)
1930 Harry Gilbert Trythall, composer
1930 John Henry Mayer, composer
1932 Spyros Kyprianou, a President of Cyprus
1932 Suzy Parker, American actress (d. 2003)
1933 Garrincha, Brazilian footballer (d. 1983)
1934 Jim Beatty, track runner (1st sub 4 minute indoor mile)
1935 Alan Clarke, British film director (d. 1990)
1935 Folke Rabe, composer
1936 Carl Davis, American-born musical conductor and composer
1936 Charlie Daniels, American musician, fiddler, singer (Devil Went Down to Georgia)
1936 Horst Antes, German painter
1936 Ted Hawkins, singer/guitarist
1937 Lenny Wilkens, American basketball player (NBA) and coach (Seattle, Cleveland, Atlanta)
1938 Anne Perry, English-born novelist
1938 Dave Budd, American basketball player
1938 David Dimbleby, English television commentator
1938 Peter Carlstein, cricketer (South African Test batsman 1958-64)
1939 Jane Alexander (Quigley), American actress (Betsy, Kramer vs Kramer)
1939 Miroslav Cerar, Yugoslav gymnast
1940 Gennadi Mikhailovich Strekalov, cosmo (Soyuz T-3, T-8, T-11, TM-21)
1940 Susan Harris, American television writer and producer
1941 Curtis Lee, American singer
1941 Glenn Moore, musician
1941 Hank Marvin, English guitarist (Brian Rankin)
1941 John Hallam, Irish actor (d. 2006)
1942 Kees Verkerk, Dutch speed skater, World Champion (1967), (Olympics-gold-68)
1942 Sharron Moran, LPGA golfer
1943 Charo López, Spanish actress
1943 Conny Froboess, German singer
1944 Anton Schlecker, German billionaire
1944 Coluche (Michel Colucci), French comedian and actor (My Best Friend's Girl) (d. 1986)
1944 Dennis Franz, American actor (Buntz-Hill Street Blues, NYPD Blue)
1945 Dennis Lillie (sic), Australian cricketer
1945 Elton Dean, English musician (Soft Machine) (d. 2006)
1945 Wayne Fontana, British singer (The Mindbenders)
1946 John Hewson, Australian politician
1946 Wim Jansen, Dutch footballer and coach
1947 Tom Fitzsimmons, American actor (Franklin-Paper Chase)
1948 Ricki Lee Reynolds, country singer (Black Oak Arkansas)
1948 Telma Hopkins, American singer and actress (Tony Orlando, Family Matters)
1948 Valeri Viktorovich Baberdin, Russian colonel/cosmonaut
1949 Bruce Jenner, American athlete, decathalete (Olympic-gold-1976)
1949 Robert Mellors, gay activist
1949 Tracy Reed, American actress
1950 Ludo Delcroix, Belgian cyclist
1950 Sihem Bensedrine, Tunisian human rights activist
1951 Ron & Don Gaylon, midwest US, siamese twins (Jerry Springer Show)
1952 Annie Potts, American actress (Mary Jo-Designing Women, Toy Story)
1952 Flavian Aponso, Sri Lankan cricketer (Neth World Cup 1996)
1952 Tommy Dobeck, rock drummer (Michael Stanley Band)
1953 Pierre Boivin, Canadian businessman and hockey executive
1955 Bill Gates (William Henry), American software executive, billionaire founder and CEO (Microsoft)
1956 Dave Wyndorf, American singer (Monster Magnet)
1956 Mahmoud Ahmadinejad, President of Iran
1957 Stephen Morris, British musician (Joy Division, New Order)
1958 Ashok Chavan, Indian politican
1958 Jay Don Blake, St George UT, PGA golfer (1991 Shearson Lehman Open)
1958 William Reid, Scottish musician (The Jesus and Mary Chain)
1959 Neville Henry, rocker (Blow Monkeys-Wicked Ways)
1959 Randy Wittman, American basketball player
1960 Landon Curt Noll, Astronomer, Cryptographer and Mathematician: youngest to hold the world record for the largest known prime 3 times
1960 Mark Derwin, American actor (AC Mallet-Guiding Light)
1960 Robert Pukalovic, hockey defenseman (Team Slovakia 1998)
1962 Bobby Tate, fictional character on Soap
1962 Daphne Zuniga, American actress (Jo Reynolds-Melrose Place, Spaceballs)
1962 Erik Thorstvedt, Norwegian footballer
1962 Peter Cantrell, cricketer (Queensland opening bat, Neth WC 1996)
1962 Scotty Nguyen, professional poker player
1963 Eros Ramazotti, Italian pop singer-songwriter (Adesso Te)
1963 James Miller, the "Fan Man" (d. 2002)
1963 Kevin Dineen, Quebec City, NHL right wing (Hartford Whalers)
1963 Lauren Holly, American actress (Picket Fences, Dumb and Dumber)
1963 Lisa Bettio, American WPVA volleyballer (Ft Myers Beach-17th-1992)
1963 Robert Bailey, English cricketer
1963 Veronica Gamba, Buenos Aires Arg, playmate (November, 1983)
1964 Lenny Harris, Miami FL, infielder (Cin Reds)
1964 Paul Wylie, figure skater (Olympic-silver)
1965 Eric Floyd, NFL guard (Arizona Cardinals)
1965 Jami Gertz, American actress (Less the Zero, Crossroads, Twister)
1965 Luigi Miraglia, Italian Latinist
1965 Mark Carrier, NFL wide receiver (Carolina Panthers)
1966 Andy Richter, American comedian, actor (Andy Richter controls the Universe), sidekick (Conan O'Brien)
1966 Aris Spiliotopoulos, Greek politician
1966 Benoit Hogue, Repentigny, NHL center (Dallas Stars)
1966 Chris Bauer, Actor (The Devil's Advocate, True Blood, The Black Donnellys)
1966 Juan Guzman, Santo Domingo Dom Rep, pitcher (Toronto Blue Jays)
1966 Kaylynn Hick, Australian rower (Olympics-96)
1966 Lauren Holly, actress (All My Children, Maxine-Picket Febces)
1966 Steve Atwater, American football player, NFL safety (Denver Broncos-Superbowl 32)
1966 Tim Bogar, Indianapolis IN, infielder (NY Mets)
1967 James Joseph, NFL running back (Cin Bengals)
1967 John Romero, American video game designer
1967 Julia Roberts, American actress (Mystic Pizza, Pretty Woman)
1967 Kevin Macdonald, Scottish film director
1967 Sophie, Hereditary Princess of Liechtenstein
1968 Aleksandr Koreshkov, hockey forward (Team Kazakhstan Oly-1998)
1968 Chris Oldham, cornerback (Pittsburgh Steelers)
1968 Ernie Mills, NFL wide receiver (Pittsburgh Steelers, Carolina Panthers)
1968 Glenn Clear, soccer player (Vitesse)
1968 Marc Lièvremont, French rugby union footballer and coach
1968 Rodney Thomas, NFL running back (Houston Oilers)
1968 Shawna Molcak, Cardston Alberta, basketball guard (Olympics-96)
1968 Stan Thomas, NFL tackle (Houston Oilers)
1969 Ben Harper, American musician
1969 Denny Fercho, Ventura California, team handball circle (Olympics-1996)
1969 Javier Grillo-Marxuach, Puerto Rican screenwriter and producer
1969 Pete Shufelt , WLAF linebacker (Rhein Fire)
1969 Troy Ridgley, WLAF defensive tackle (Amsterdam Admirals)
1970 Bracey Walker, NFL safety (Cin Bengals, Miami Dolphins)
1970 Rob Hitchcock, CFL defensive back (Hamilton Tiger Cats)
1971 John Coker, NBA center (Phoenix Suns)
1971 Nicole Green, Springfield Ohio, 400m runner
1971 Tracy Hanson, Coeur D'Alene ID, LPGA golfer (1995 GHP Heartland-4th)
1972 Brad Paisley, American country musician
1972 Calvin Jackson, NFL cornerback (Miami Dolphins)
1972 Chad Folk, CFL cornerback (Toronto Argonauts)
1972 Terrell Davis, American football player, NFL running back (Denver Broncos-Superbowl 32)
1973 Alvin Burke, Jr., American professional wrestler
1973 Frank Juric, Australian soccer goalie (Olyroos, Olympics-96)
1974 Braden Looper, American baseball player (Olympics-bronze-96)
1974 Dayanara Torres, Puerto Rican actress and beauty queen
1974 Dejan Stefanovic, Serbian footballer
1974 Henri Crockett, NFL linebacker (Atlanta Falcons)
1974 Joaquin (Leaf) Phoenix, Puerto Rican actor (Walk the Line, Gladiator)
1974 Vicente Moreno, Spanish footballer
1976 Karl Tremblay, Canadian singer (Les Cowboys Fringants)
1976 Keiron Cunningham, Welsh rugby league player
1977 Lara Antunes, Miss Portugal Universe (1997)
1977 Lauren Woodland, American actress
1978 Justin Guarini, American singer
1978 Marta Etura, Spanish actress
1979 Aki Hakala, Finnish drummer (The Rasmus)
1979 Martin Škoula, Czech ice hockey player
1980 Alan Smith, English footballer
1980 Christy Hemme, American professional wrestler
1980 Dimitri Liakopoulos, Greek actor
1980 Kanzi, Most Literate Non-Human (bonobo)
1981 Milan Baroš, Czech footballer
1981 Nate McLouth, American baseball player
1981 Nick Montgomery, English footballer
1981 Solomon Andargachew, Ethiopian footballer
1982 Anthony Lerew, American baseball player
1982 Jeremy Bonderman, American baseball player
1982 Mai Kuraki, Japanese singer
1982 Matt Smith, English actor (Womb)
1983 Jarrett Jack, American basketball player
1984 Amanda Paige, American model
1984 Jefferson Farfán, Peruvian footballer
1984 Obafemi Martins, Nigerian footballer
1985 Richard Smith, American entrepreneur
1985 Troian Bellisario, Actress (Spencer-Pretty Little Liars)
1986 Anthony Griffith, English footballer
1988 Devon Murray, Irish singer and actor (Harry Potter and the Sorcerer's Stone)
1990 Dave White, Actor (Bush Boys)
1992 Alessandro Costantini, Actor (Wisegal)
1992 Jermaine Crawford, Actor (Damsels in Distress)
1992 Lexi Ainsworth, Actress (Wild Child)
1993 J. Dhylan Meyer, Actor (Scout's Honor)
1996 Jasmine Jessica Anthony, American actress (1408)
1996 Naelee Rae, American actress
1997 Lily Howe, Actress (Haunted Echoes)
1997 Sierra McCormick, Actress (Land of the Lost)
Died on October 28th