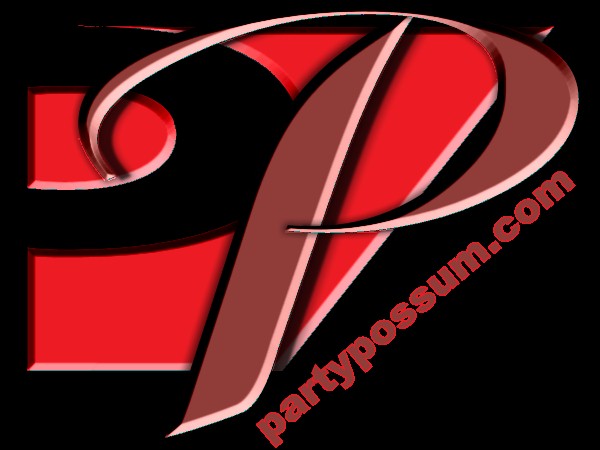 Holidays and Festivals
Constitution Day (Uruguay)
National Caviar Day
Toss Away the -Could Haves- and -Should Haves- Day
Woodie Wagon Day
St. Arnold's Day, the Patron Saint of Hop-Pickers and Belgian Brewers
Feast of Teneu
Christian Feast Day of Camillus de Lellis (optional memorial, United States only)
Feast of Marina of Aguas Santas
Feast of Symphorosa
* Crop Over (Bridgetown, Barbados) Second saturday in May through the First Monday in August (86 Days)
Fête de la Chalémie Translation: Shawm Day (French Republican)
The 30th day of the Month of Messidor in the French Republican Calendar
Toast of The Day
"From man's sweat and God's love,beer came into the world"
- Saint Arnold, recognized by the Catholic Church as the Patron Saint of Hop-Pickers and Belgian Brewers. His miracle was a Mug that never ran dry and satisfied thirsty crowd. July 18th is St. Arnold's Day
Drink of The Day
Champagne Cocktail
1 Glass of Champagne
3 Drops of Bitters on a Sugar Cube
Drop Cube in Champagne Glass
Wine of The Day
Johnson Estate (2007) Estate Grown Ice Wine of Vidal Blanc
Style - Ice Wine
Lake Erie
$40
Beer of The Day
Gonzo Imperial Porter Vintage
Brewer - Flying Dog Brewery, Frederick, Maryland, USA
Style - Aged Beer
- In honor of (Gonzo) Hunter S. Thompson (July 18, 1937 – February 20, 2005), Flying Dog Brewery uses the art of Ralph Steadman, the illustrator of the works of Hunter S. Thompson, on its labels.
Joke of The Day
A policeman, cruising past a pub after closing, notices two motor bikes still parked out the front. He goes round the back of the pub only to find two bikers, one with his fingers up the butt of the other.
"So what's going on here?" he asks.
The biker replies, "My mate here has had too much to drink, and I'm trying to make him vomit."
The cop says, "I think you should be sticking your fingers down his THROAT."
The biker replies, "That's what I'm going to do next!"
Quote of The Day
"I hate to advocate drugs, alcohol, violence, or insanity to anyone, but they've always worked for me."
- Hunter S. Thompson (July 18th 1937 – February 20th 2005) was an American journalist and author.
"When the going gets weird, The weird turn pro."
- Hunter S. Thompson
Whiskey of The Day
Black Velvet Reserve Canadian Whiskey
$20
July Observances
Air-Conditioning Appreciation Days (7/3 to 8/15)
Bereaved Parents Awareness Month
National Bikini Month
Bioterrorism/Disaster Education and Awareness Month
Cell Phone Courtesy Month
Dog Days (7/3 to 8/11)
Doghouse Repairs" Month, Natl
Eggplant and Lettuce Month
Eye Injury Prevention Month
Family Golf Month
Family Reunion Month
Freedom From Fear of Speaking Month
Herbal/Prescription Awareness Month
Home Inspector Appreciation Month, Natl
International Blondie and Deborah Harry Month
International Group B Strep Awareness Month
International Women with Alopecia Month
International Zine Month
Learn Arabic Month
Mango and Melon Month
National "Doghouse Repairs" Month
National Anti-Boredom Month
National Black Family Month
National Blueberries Month
National Cell Phone Courtesy Month
National Child-Centered Divorce Month
National Culinary Arts Month
National Grilling Month
National Hemochromatosis Screening and Awareness Month
National Horseradish Month
National Hot Dog Month
National Ice Cream Month
National Independent Retailers Month
National Make A Difference to Children Month
National Recreation and Parks Month
National Share A Sunset With Your Lover Month
National Vehicle Theft Protection Month
National Wheelchair Beautification Month
Nectarine and Garlic Month
Purposeful Parenting Month
Roots and Branches Month
Sandwich Generation Month
Share A Sunset With Your Lover Month Link
Skyscraper Month
Smart Irrigation Month
Social Wellness Month
Tour de France Month (Started 6/30 - 7/19)
UV Safety Month
Unlucky Month for weddings
Women's Motorcycle Month
Worldwide Bereaved Parents Month
Observances this Week
Captive Nations Week
Third Week of July
(USA)
Rabbit Week (Melvin Rabbits),
Date Varies Mid-July
(July 15-21 2013)
Comic Con International,
Wednesday through Sunday of the Second Full Week in July

National Baby Food Week,
Wednesday through Saturday of the Third Week in July

National Ventriloquism Week,
Wednesday through Saturday of the Third Week in July
Restless Leg Syndrome (RLS) Education & Awareness Week,
July 18th through 25th
(Also see February 1st through 7th)
Historical Events on July 18th
Born on July 18th
Died on July 18th