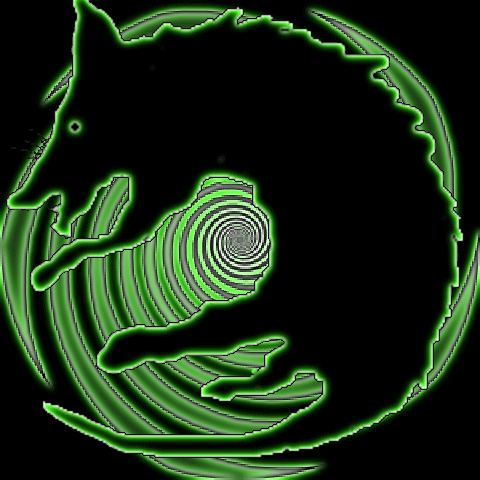 Holidays and Celebrations
National Day (Brunei Darussalam)
Mashramani-Republic Day (Guyana)
Defender of the Fatherland Day * (See Below)
Iwo Jima Day (flag raised) (USA) * (See Below)
Readmission Day (Mississippi) * (See Below)
Fatherland Defenders and Armed Forces Day (Belarus)
National Army Day (Tajikistan)
J'ouvert, or "Dirty Mas (Trinidad &Tobago)
Charles Tillman Day, American football player (b.1981)
Terminalia held in honor of Terminus (Ancient Rome)
Curling is Cool Day
Diesel Engine Day
Inconvenience Yourself Day
Richard Price Day, Welsh philosopher (1723 - d. 1791)
International Dog Biscuit Appreciation Day
Tennis Day
Ritz Hotel Day, Birthday of César Ritz, Swiss hotelier (1850 - d. 1918)
National Personal Chef's Day
Karl Jaspers Day, German philosopher (B.1883 - d. 1969)'
Curling is Cool Day
National Banana Bread Day
Peter Fonda Day, American actor (1940)
Christian Feast Day of Saint Polycarp of Smyrna (died 155)(Catholic)
Feast of Serenus the Gardener
* OstaraFest February 23-27, 2011 Fort Worth, TX (1 of 5)
* Noise Pop Music Festival 2010, San Francisco, California, USA February 23 – March 1 (1of7)(2010)
* Defender of the Fatherland Day (Russia) * (see Drink of the Day), Formerly Red Army Day or Day of Soviet Army and Navy or Army and Navy Day, also held in various former Soviet States. Father's Day also is observed within this holiday * CLICK HERE.
* Iwo Jima Day (USA) also known as Raising of the Flag Day (flag raised) In 1945 in World War II, During the Battle of Iwo Jima, a group of United States Marines and a commonly forgotten U.S. Navy Corpsman, reach the top of Mount Suribachi on the island and are photographed raising the American flag. The photo would later win a Pulitzer Prize.
* Readmission Day (Mississippi) In 1870 Military control of Mississippi ends and it is readmitted to the Union.
Fête de la Bouc Translation: Billygoat Day (French Republican)
The Fifth day of the Month of Ventôse in the French Republican Calendar
Toast of The Day
"May the devil chase you every day of your life and never catch you."
-Traditional Irish
-Alternative Version-
"May misfortune follow you the rest of your life, but never catch up."
-Traditional Irish
Drink of The Day
Black Russian
1 Part Vodka
1 Part Kahlua
Pour over ice in a Rocks Glass.
- In Honor of Defender of the Fatherland Day, Russia
Wine of The Day
Bosman Family Vineyards 2008 Pinotage
Style - Pinotage
Wellington
$50
Fair Trade Certified
Beer of The Day
Cable Car Amber Ale
Brewer - World Brews ; Novato, California, USA
Style - Honey Beer
Joke of The Day
A man went into a bar in a high rise. He saw another man take a pill, take a drink, walk to the window and jump out. He flew around for a minute and zipped back into the bar.
As the amazed newcomer watched, the man repeated this twice more. Finally the man asked if he could have a pill. The flier said it was his last one. The man offered five hundred dollars to no avail, so he made a final offer of a thousand dollars. The man said that it was all he had on him.
The flier reluctantly gave in, took the cash, surrendered the pill, and turned back to the bar. The man took the pill, took a drink, went to the window, and jumped out only to fall to his death. The bartender walked over to the flier at the bar and, wiping a glass, said, "You sure are mean when you're drunk, Superman."
Quote of the Day
"The difference between school and life? In school, you're taught a lesson and then given a test. In life, you're given a test that teaches you a lesson."
- Tom Bodett ( born Thomas Edward Bodett, February 23rd, 1955), an American author.
Whisky of The Day
Black Dog Centenary Aged 8 Years De Luxe Scotch Whisky
$20
February Observances
AMD/Low Vision Awareness Month
Adopt A Rescued Rabbit Month
Aggressive Driving Month
American Heart Month
National Heart Healthy Month
American History Month
An Affair to Remember Month
Avocado and Banana Month
Bake for Family Fun Month
Beans (Dried and Fresh) Month
Berry Fresh Month
Black History Month
Burn Awareness Month
Canned Food Month
Celebration of Chocolate Month
Creative Romance Month
Dog Training Education Month
Exotic Vegetables and Star Fruit Month
Fabulous Florida Strawberry Month
From Africa to Virginia Month
National Get To Know An Independent Real Estate Broker Month
Grapefruit Month
Great American Pie Month a.k.a American Pie Month
International Boost Self-Esteem Month
International Expect Success Month
International Friendship Month
International Hoof-care Month
Jobs in Golf Month
Library Lovers' Month
Marfan Syndrome Awareness Month
Marijuana Awareness Month
National African American History Month
National Bird Feeding Month
National Black History Month
National Care About Your Indoor Air Month
National Cherry Month
National Children's Dental Health Month
National Condom Month
National Embroidery Month
National Fiber Focus Month
National Grapefruit Month
National Hot Breakfast Month
National Laugh-Friendly Month
National Mend A Broken Heart Month
National Parent Leadership Month
National Pet Dental Health Month
National Snack Food Month
National Teen Dating Violence Awareness Month
National Therapeutic Recreation Month
National Time Management Month
National Weddings Month
National Wild Bird Feeding Month
Parent Leadership Month, Natl
Plant The Seeds Of Greatness Month
Potato Lover's Month
Pull Your Sofa Off The Wall Month
Relationship Wellness Month
Responsible Pet Owner's Month
Return Shopping Carts to the Supermarket Month
Senior Independence Month
Spay/Neuter Awareness Month
Spiritual Teachers Month
Spunky Old Broads Month
Sweet Potato Month
Truck Month (GM)
Wise Health Care Consumer Month
Worldwide Renaissance of the Heart Month
Youth Leadership Month
Observances this Week
National Conference on Education, Fourth Weekend of February
Texas Cowboy Poetry Week, Fourth Weekend of February
National Pancake Week, Fourth Week of February
Read Me Week, Fourth Week of February
National Secondhand Wardrobe Week, Fourth Full Week in February
Telecommuter Appreciation Week, Fourth Full Week in February
Peace Corps Week, Fourth Full Week in February starting with Monday
International Friendship Week, Last Full Week of February
National Eating Disorders Awareness Week, Last Full Week in February
Historical Events on Febraury 23rd
Born on February 23rd
Died on Febraury 23rd