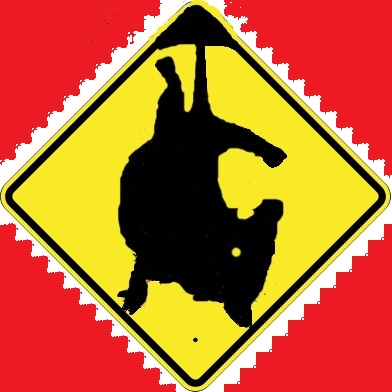 Holidays and Festivals
Jackie Robinson Day * (See Below)
Arirang Festival (North Korea) * (See Below)
Titanic Remembrance Day, Anniversary of the Titanic Sinking
Global Youth Service Day
Tax Day, Income Tax Pay Day
Anniversary of the Boston Marathon Bombing of 2013
Equal Pay Day
National Take a Wild Guess Day
National That Sucks Day
Rubber Eraser Day
McDonald's Day
Final Day of Pohela Boishakh (Bangladesh and West Bengal state, India) * CLICK HERE
Third Day of Thingyan (Burma) * CLICK HERE
Final Day of Chol Chnam Thmey (Cambodia) * CLICK HERE
Final Day of Rongali Bihu (Assam state, India) * CLICK HERE
Final Day of Bisu (Karnataka state, India) * CLICK HERE
Final Day of Vishu (Kerala state, India) * CLICK HERE
Final Day of Vaisakhi (Punjab region, India) * CLICK HERE
Final Day of Alathu Aharudhuvas (Sri Lanka, Maldives, Lakshadweep and Kerala state, India) * CLICK HERE
Third Day of Songkran (Myanmar, Thailand, Laos) * CLICK HERE
Final Day of Bikram Samwat (Nepal) * CLICK HERE
Final Day of Maha Visuba Sankranthi (Orissa state, India) * CLICK HERE
Final Day of Puthandu (Tamil Nadu state, India) * CLICK HERE
Final Day of Tết Nguyên Đán (Vietnam) * CLICK HERE
Christian Feast Day of Domnina of Terni, 3rd-century martyr in Italy
Christian Feast Day of Abbo II of Metz
Christian Feast Day of Father Damien Day (Hawaii)
Christian Feast Day of Hunna
Christian Feast Day of Paternus of Avranches
Fordicidia, in honor of Tellus (Ancient Rome)
* Jackie Robinson Day, to commemorate his debut breaking major-league baseball's color barrier. (Major League Baseball)
* Arirang Festival, held to commemorate Kim Il-sung's birth. (North Korea)
New Year festivals in South and Southeast Asia * CLICK HERE
Fête de la Lilas Translation: Lilac Day (French Republican)
The 26th day of the Month of Germinal in the French Republican Calendar
Toast of The Day
"So that our children will have wealthy parents."
- Traditional
Drink of The Day
B-52
1 Part Kahlua
1 Part (Bailey's) Irish Cream Liqueur
1 Part Grand Marnier
- In Honor of the (airplane) B-52. The aircraft first flew on 15 April 1952 with "Tex" Johnston as pilot
Wine of The Day
Tomasello 2007 Oak Reserve
Style - Cabernet Sauvignon
Outer Coastal Plain
$30
Beer of The Day
Durango Dark
Brewer - Durango Brewing Co., Durango, Colorado, USA
Style - American-Style Dark Lager
Joke of The Day
I Passed out drunk at a friends house last night, only to awaken this morning to find that someone had drawn a forehead on my penis.
I kinda' suspect my dyslexic friend.
Quote of The Day
"To err is human. To blame it on someone else is even more human."
- Anonymous
April Observances
ASPCA Month
Alcohol Awareness Month
Amateur Radio Month
Atlanta Food & Wine Month
Brussels Sprouts and Cabbage Month
Cancer Control Month
Celebrate Diversity Month
Community Spirit Days
Confederate History Month
Couple Appreciation Month
Cranberries and Gooseberries Month
DNA, Genomics and Stem Cell Education and Awareness Month
Defeat Diabetes Month
Emotional Overeating Awareness Month
Facial Protection Month
Fair Housing Month
Financial Literacy Month
Fresh Florida Tomatoes Month
Frog Month
Get Yourself Tested Month
Global Child Nutrition Month
Grange Month
Holy Humor Month
Home Improvement Time (April-Sept.30)
Honor Society Awareness Month (Different Sponsor to March)
IBS (Irritable Bowel Syndrome) Month
Informed Woman Month
Injury Prevention Month
International Cesarean Awareness Month
International Customer Loyalty Month
International Daffynitions Month
International Guitar Month
International Twit Award Month
Jazz Appreciation Month
Keep America Beautiful Month
Lawn and Garden Month
Learn Thai Month
Library Snapshot Month
Math Awareness Month
Month of the Military Child
Month of the Young Child
National African American Women's Fitness Month
National Autism Awareness Month
National Car Care Month
National Card and Letter Writing Month
National Child Abuse Prevention Month
National DNA & Genomics & Stem Cell Education & Awareness Month
National Decorating Month
National Donate Life Month
National Garden Month
National Grilled Cheese Sandwich Month
National Humor Month
National Kite Month
National Knuckles Down Month
National Landscape Architecture Month
National Multiple Birth Awareness Month
National Occupational Therapy Month
National Oral Health Month
National Parkinson's Awareness Month
National Pecan Month
National Pest Management Month
National Pet First Aid Awareness Month
National Pet Month
National Poetry Month
National Prepare Your Home To Be Sold Month
National Rebuilding Month
National Sarcoidosis Awareness Month
National Sexual Assault Awareness and Prevention Month
National Sexually Transmitted Diseases (STDs) Education and Awareness Month
National Stress Awareness Month
National Welding Month
National Welding Month
National Youth Sports Safety Month
Patient Safety Awareness Month
Pharmacists War on Diabetes Month
Physical Wellness Month
Prematurity Awareness Month
Prevent Lyme in Dogs Month
Prevention of Animal Cruelty Month
Procrastination Awareness Month
Records and Information Management Month
Rosacea Awareness Month
School Library Media Month
Southern Belles Month
Soy Foods Month
Sports Eye Safety Month
Straw Hat Month
Testicular Cancer Awareness Month
Tomatillo and Asian Pear Month
Women's Eye Health and Safety Month
Workplace Conflict Awareness Month
World Habitat Awareness Month
Worldwide Bereaved Spouses Awareness Month
Observances this Week
Organize Your Files Week,
Third Week of April

Medical Labs Week,
Third Week of April

Coin Week,
Third Week of April

Fibroid Awareness Week,
Third Week of April

National Karaoke Week,
Third Week of April

National Volunteer Week,
Third Week of April

National Pet ID Week,
Third Week of April

National Paperboard Packaging Week,
Third Week of April

National Playground Safety Week,
Third Week of April

National Severe Storm Preparedness Week,
Third Week of April

Oral, Head and Neck Cancer Awareness Week,
Third Week of April

Preservation Week,
Third Week of April

Sky Awareness Week,
Third Week of April

International Whistlers Week (IWC),
Third or Fourth week of April
Bat Appreciation Week,
Second Full Week of April
National Environmental Education Week,
Second full week of April

National Robotics Week,
Second Full week of April

National Library Week,
Second Full week of April

National Public Safety Telecommunicators (911 Operators),
Second Full Week in April

Pan American Week,
Second Full Week in April

Week of The Young Child,
Second Full Week in April

National Crime Victims Rights Week,
Second Full week of April plus 3 days
Historical Events on April 15th
Born on April 15th
Died on April 15th