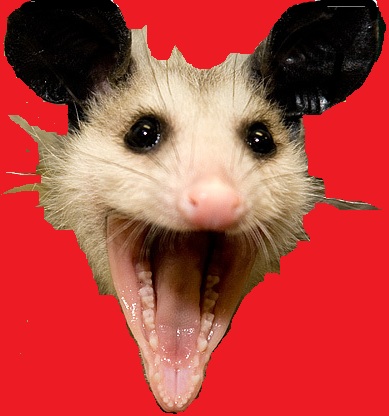 Holidays and Festivals
Independence Day (Belarus)
Emancipation Day (U.S. Virgin Islands)
Start of the Dog Days * (see below)
Compliment Your Mirror Day
Disobedience Day
Stay out of the Sun Day
Feast of Aaron and Julius
Feast of Saint Leo II (d. 683)
Feast of Saint Heliodorus
Feast of Saint Marinus, bishop, martyr
Feast of Saint Mucian
Feast of Saint Phocas, martyr
Feast of Saint Raymond, confessor at Toulouse
Translation of Saint Thomas, one of four days in the year on which Quarter Sessions sat.
Feast of Saint Tryphon
* Roskilde Festival Roskilde, Denmark, Europe July 1 – 4 (3of4) (2010)
* Start of the Dog Days, according to The Old Farmer's Almanac but not according to established meaning in most European cultures.
Election Day (Madagascar), Also May 8th * CLICK HERE
Fête de la Chamois Translation: Chamois Day (French Republican)
The 15th day of the Month of Messidor in the French Republican Calendar
Toast of The Day
"Here's to those that wish us well,
all the rest can go to hell."
- Anonymous.
Drink of The Day
Long Vodka
2 shots vodka
1 whole lime (or lime cordial)
lemonade
angostura bitters
Sprinkle a few drops of bitters into a large glass. Spread the bitters around by moving the glass. Take one half ilime, Squeeze juice into the glass and rub one half round the rim and then drop in glass. Top with Vodka and Lemonade.
Wine of The Day
Jason-Stephens Winery (2007) Estate Select
Style - Syrah
Santa Clara Valley
$40
Beer of The Day
Nogne O Porter
Brewer - Det Kompromisslose Bryggeriet "the uncompromising brewery", Norway
Style - New-school Porter
Flavor - Roasty, chocolaty, Smoky, and Piney porter
Joke of The Day
Adjusting to marriage sometimes poses some unexpected problems. But when I came upon a friend of mine in a bar the night after his wedding, I had ask exactly what he was doing there instead of with his new bride.
"Well, you see, this morning when I got up," he said, "I was barely awake from a wonderful night of love-making. More out of habit than anything else, I put a fifty dollar bill on the dresser."
I told him not to worry about it, that his new wife probably wouldn't even think anything of it; that he could always say he left her some spending money.
"No no !" he half wailed/half said, "You don't understand. She was half asleep too and gave me $30 change."
Quote of The Day
"Without question, the greatest invention in the history of mankind is beer.Oh, I grant you that the wheel was also a fine invention, but the wheel does not go nearly as well with pizza."
- David "Dave" Barry (July 3rd, 1947), a Pulitzer Prize-winning American author and columnist
2
"Not all chemicals are bad. Without chemicals such as hydrogen and oxygen, for example, there would be no way to make water, a vital ingredient in beer."
- Dave Barry
3
"When I heated my home with oil, I used an average of 800 gallons a year. I have found that I can keep comfortably warm for an entire winter with slightly over half that quantity of beer."
-Dave Barry
4
"The letters in 'Brace Beemer' can be arranged to spell 'Embrace Beer.'"
-Dave Barry, referring to the actor who played the Lone Ranger on radio
Whisky of The Day
Jefferson's Presidential Select Kentucky Straight Bourbon Whisky
$90
- In Honor of Thomas Jefferson (April 13th, 1743 – July 4th, 1826), the third President of the United States (1801–1809) and author of the Declaration of Independence.
July Observances
Air-Conditioning Appreciation Days (7/3 to 8/15)
Bereaved Parents Awareness Month
National Bikini Month
Bioterrorism/Disaster Education and Awareness Month
Cell Phone Courtesy Month
Dog Days (7/3 to 8/11)
Doghouse Repairs" Month, Natl
Eggplant and Lettuce Month
Eye Injury Prevention Month
Family Golf Month
Family Reunion Month
Freedom From Fear of Speaking Month
Herbal/Prescription Awareness Month
Home Inspector Appreciation Month, Natl
International Blondie and Deborah Harry Month
International Group B Strep Awareness Month
International Women with Alopecia Month
International Zine Month
Learn Arabic Month
Mango and Melon Month
National "Doghouse Repairs" Month
National Anti-Boredom Month
National Black Family Month
National Blueberries Month
National Cell Phone Courtesy Month
National Child-Centered Divorce Month
National Culinary Arts Month
National Grilling Month
National Hemochromatosis Screening and Awareness Month
National Horseradish Month
National Hot Dog Month
National Ice Cream Month
National Independent Retailers Month
National Make A Difference to Children Month
National Recreation and Parks Month
National Share A Sunset With Your Lover Month
National Vehicle Theft Protection Month
National Wheelchair Beautification Month
Nectarine and Garlic Month
Purposeful Parenting Month
Roots and Branches Month
Sandwich Generation Month
Share A Sunset With Your Lover Month Link
Skyscraper Month
Smart Irrigation Month
Social Wellness Month
Tour de France Month (Started 6/30 - 7/19)
UV Safety Month
Unlucky Month for weddings
Women's Motorcycle Month
Worldwide Bereaved Parents Month
Observances this Week
National Education Association Week, First Week in July
National Unassisted Homebirth Week, First Week in July
Historical Events on July 3rd
Born on July 3rd
Died on July 3rd