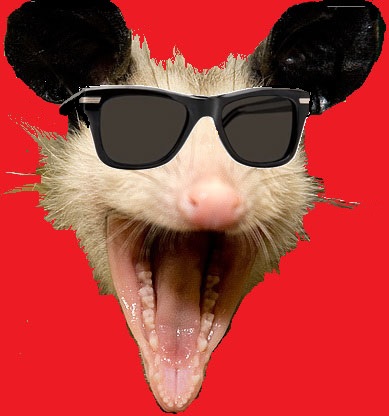 Holidays and Festivals
Independence Day (Samoa)
Madaraka Day (Kenya)
Children's Day and Mothers' Day (Mongolia) * CLICK HERE
President's Day (Palau)
National Day Against Homophobia (Canada)
Statehood Day (Kentucky, Tennessee)
National Tree Planting Day (Cambodia) * CLICK HERE
Foundation Day (Austrailia)
Flag Day (Western Australia) * CLICK HERE
Fei Fei Day (Vancouver, British Columbia)
Grog, The Jonathan Price Holiday , drinking 72 beers in 72 hours.
International Children's Day
Dare Day
Flip a Coin Day
National Go Barefoot Day
Festival in honour of Carna (Roman Empire)
First day of Hurricane Season in the North Atlantic and Central Pacific
Saint Justin Martyr's Feast Day, Commemoration of Justin Martyr (Eastern Orthodox).
Feast of Saint Crescentinus
Feast of Saint Fortunatus of Spoleto
Feast of Saint Íñigo of Oña
Feast of Saint Ronan of Locronan, Irish saint in Lower Brittany
St. Nino's Day (Georgian Orthodox Church)
* Lajkonik Festival Krakow, Poland - June 1
* First day of the Gawai Dayak festival. (Sarawak)
Fête de la Pois Translation: Pois Day (French Republican)
The 13th day of the Month of Prairial in the French Republican Calendar
Toast of The Day
"May we be happy and our enemies know it."
- Anonymous
Drink of The Day
Kentucky Sunset
Old Overholt rye whiskey
Canton ginger liqueur
Aperol
lemon juice
orange juice
Shake everything except the Aperol and strain into a Tom collins glass. Top with Aperol and garnish with a long orange ribbon.
- In Celebration of Kentucky's Admission to Union (6/1/1792)
- Alternative Drink -
Fuzzy Cosmonaut (AKA Tang Banger ) (AKA Poor Man's Screwdriver)
1 part vodka
2 parts Tang
Mix in a highball glass with ice. Garnish and serve.
Wine of The Day
Two Rivers (2008) Cabernet Sauvignon
Style - Cabernet Sauvignon
Mesa County
$20
Beer of The Day
Kentucky Bourbon Barrel Ale
Brewer - Alltech's Lexington Brewing Co. Lexington, KY
Style - Barrel Aged
- In celebration ofKentucky's Admission to Union June 1, 1792
Joke of The Day
Dislexic boy asks his mother if he can have McDonalds for dinner,
"you can have it if you can spell it" she says
"Screw it, Ill have a KFC instead"
Quote of The Day
"I could tell that my parents hated me. My bath toys were a toaster and a radio."
- Unknown
Whisky of The Day
George Dickel Barrel Select Tennessee Whisky
Price: $40
Distiller: Diageo PLC (Tennessee, United States)
ABV 45% (Proof 90)
- In Celebrtation of the Admission to Union of Tennessee on June 1st, 1796
June Observances
African-American Music Appreciation Month
Antiphospholipid Antibody Syndrome Awareness Month
Aquarium Month
Audio Book Appreciation Month
Beautiful in Your Skin Month
Black Music Month
Cancer From The Sun Month
Cataract Awareness Month
Celibacy Awareness Month
Child Vision Awareness Month
Children's Awareness Month
Corn and Cucumber Month
Country Cooking Month
Dairy Alternatives Month
Dairy Month
Effective Communications Month
Entrepreneurs "Do It Yourself" Marketing Month
Fight the Filthy Fly Month
Fireworks Safety Month
Gay and Lesbian Pride Month
Great Outdoors Month
Home Safety Month
International Childhood Cancer Awareness Month
International Men's Month
International Surf Music Month
Lane Courtesy Month
Lemon and Mango Month
National Accordion Awareness Month
National Adopt a Cat Month
National Aphasia Awareness Month
National Bathroom Reading Month
National Camping Month
National Candy Month
National Caribbean-American Heritage Month
National Family Month
National Fresh Fruit and Vegetables Month
National Fruit and Veggies Month (Also September)
National GLBT (Gay,Lesbian,Bisexual & Transgender) Awareness Month
National GLBT (Gay,Lesbian,Bisexual & Transgender) Book Month
National Ice Tea Month
National Lady Lawyers Month
National Migraine Awareness Month
National Myasthenia Gravis Awareness Month
National R.O.S.E. Month
National Rescue a Cat Month
National Rivers Month
National Safety Month
National Smile Month
National Soul Food Month
National Steakhouse Month
National Student Safety Month
National Tire Safety Month
National Week of The Ocean Festival Sea-son Thursday before the Second Saturday in March through Second Saturday in June
Okra & Pluot and Aprium Month
Perennial Gardening Month
Pharmacists Declare War on Alcoholism Month
Potty Training Awareness Month
Professional Wellness Month
Rebuild Your Life Month
Skyscraper Month
Sports America Kids Month
Student Safety Month
Turkey Lovers' Month
Vision Research Month
Women's Golf Month
World Infertility Month
World Naked Bike Ride Month (Northern Hemisphere)
Observances this Week
Fishing Week, First Week in June
National Headache Awareness, Week First Week in June
National Business Etiquette Week, First Full Week in June
National Headache Awareness Week, First Full Week in June
National Sun Safety Week, First Full Week in June
National Tire Safety Week, First Full Week in June
Rip Current Awareness Week, First Full Week in June
(World) Dystonia Awareness Week (DMRF), First Full Week in June
Historical Events on June 1st
Born on June 1st
Died on June 1st