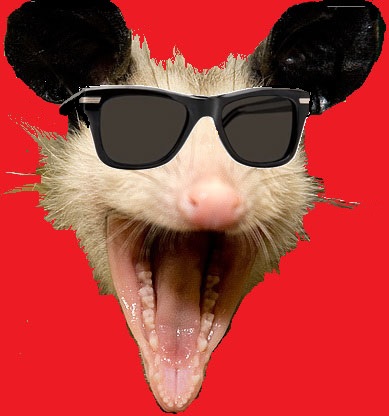 Holidays and Festivals
Independence Day (Solomon Islands)
Seven/Seven (England) * (see below)
7/7 (China) * (see below)
Magpie Festival (China)
Tanabata (Shinto and Japan) * CLICK HERE
Parents' Day (Vietnam) * CLICK HERE
Ivan Kupala Day (Belarus, Poland, Russia, Ukraine)
Unity Factory Day (Yemen)
Saba Saba Day (Tanzania)
Fiesta de San Fermin Pamplona, Spain - July 6th through the 14th every year (9 Days)
National Strawberry Sundae Day
Tell The Truth Day
Father-Daughter Take A Walk Together Day
Chocolate Day
Feast of Saint Job of Maniava, St. Illidius
Feast of Æthelburg of Faremoutiers
*Seven-seven AKA 7th July, AKA July 7th, AKA 7/7 (pronounced "Seven-seven") have been widely used in the Western media as a shorthand for the 7 July 2005 bombings on London's transport system.
* 7/7 In China, this term is used to denote the Battle of Lugou Bridge started on July 7, 1937, marking the beginning of the Second Sino-Japanese War.
Fête de la Cerise Translation: Cherry Day (French Republican)
The 19th day of the Month of Messidor in the French Republican Calendar
Toast of The Day
"May all your ups and downs be under the blankets."
- Unknown
Drink of The Day
Seven and Seven a.k.a. 7&7
1 shot Seagram's 7 whisky
6 oz. 7 Up
Pour whisky into Collins glass filled with ice. Fill to desired level with 7 Up. Stir lightly.
Wine of The Day
Dr. Zenzen (2007) Reserve
Style - Riesling
Mosel-Saar-Ruwer
$20
Beer of The Day
Pripps Bla 3.5%
Brewer - Carlsberg Sverige AB, Stockholm, Sweden
Style - European Style Low Alcohol Lager
Joke of The Day
A couple young ladies decided to go for a swim but forgot their suits. No one was around so they decided to strip of all their cloths and jump in. Pretty soon an old man shows up and starts staring. One of the blonds says, " Hey buddy, if you think were coming out of the water your crazy. We know what you're up to." The old man says, "I'm not here to look at you, I'm here to feed the alligators."
Quote of The Day
"The flattening of underwear with pleasure is the job of the chambermaid."
- Actual sign In a Yugoslavian hotel
Whiskey of The Day
Jack Daniel's No. 7 Tennessee Whiskey
$25
July Observances
Air-Conditioning Appreciation Days (7/3 to 8/15)
Bereaved Parents Awareness Month
National Bikini Month
Bioterrorism/Disaster Education and Awareness Month
Cell Phone Courtesy Month
Dog Days (7/3 to 8/11)
Doghouse Repairs" Month, Natl
Eggplant and Lettuce Month
Eye Injury Prevention Month
Family Golf Month
Family Reunion Month
Freedom From Fear of Speaking Month
Herbal/Prescription Awareness Month
Home Inspector Appreciation Month, Natl
International Blondie and Deborah Harry Month
International Group B Strep Awareness Month
International Women with Alopecia Month
International Zine Month
Learn Arabic Month
Mango and Melon Month
National "Doghouse Repairs" Month
National Anti-Boredom Month
National Black Family Month
National Blueberries Month
National Cell Phone Courtesy Month
National Child-Centered Divorce Month
National Culinary Arts Month
National Grilling Month
National Hemochromatosis Screening and Awareness Month
National Horseradish Month
National Hot Dog Month
National Ice Cream Month
National Independent Retailers Month
National Make A Difference to Children Month
National Recreation and Parks Month
National Share A Sunset With Your Lover Month
National Vehicle Theft Protection Month
National Wheelchair Beautification Month
Nectarine and Garlic Month
Purposeful Parenting Month
Roots and Branches Month
Sandwich Generation Month
Share A Sunset With Your Lover Month Link
Skyscraper Month
Smart Irrigation Month
Social Wellness Month
Tour de France Month (Started 6/30 - 7/19)
UV Safety Month
Unlucky Month for weddings
Women's Motorcycle Month
Worldwide Bereaved Parents Month
Observances this Week
National Education Association Week, First Week in July
National Unassisted Homebirth Week, First Week in July
Beans and Bacon Days, July 4th through July 7th
Freedom Week, July 4th through July 10th
Be Nice To New Jersey Week, First Full Week in July
Nude Recreation Weekend, 7 Days Starting First Monday of the first full week in July
Sports Cliché Week, Week of Major League Baseball, All Star Game Second Tuesday in July
Historical Events on July 7th
Born on July 7th
Died on July 7th